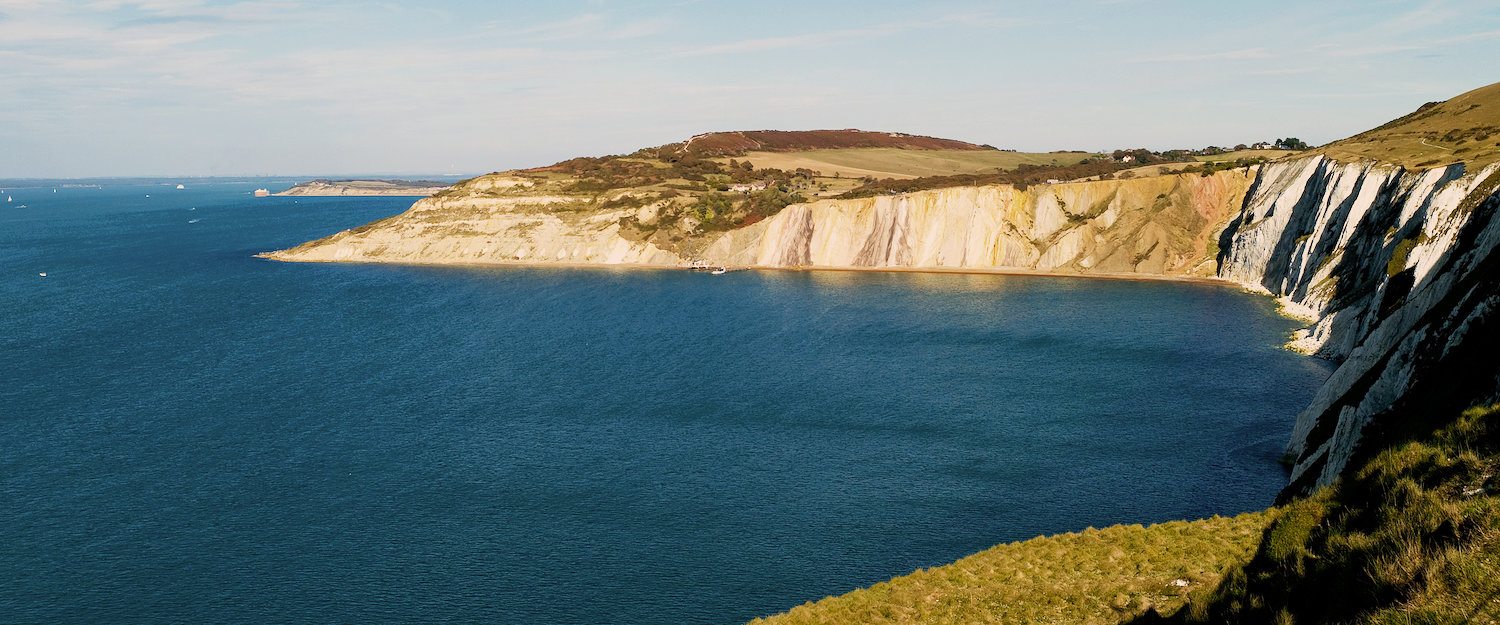 Chalets in Isle of Wight
50 properties for Chalets. Compare and book at the best price!
Popular Chalets on the Isle of Wight
Find Chalets on the Isle of Wight
Highlights on the Isle of Wight
Lovely county off the Hampshire coast
Varied attractions all over the island
Activities of all kinds
Outstanding natural sites
Marvellous establishments
Tasty foods
Most popular amenities for Chalets on the Isle of Wight
Other property types on the Isle of Wight that might be interesting:
Chalets in Isle of Wight
Charming chalets available all over the island
Scattered in multiple areas of the island, such as Sandown, Ventnor and Ryde, the astonishing chalets of the Isle of Wight will be the ideal location for you to spend those fabulous holidays you've been longing for. Whether it is a tranquil break surrounded by the ocean breeze or a thrill-filled trip replete with activities, these fantastic properties will adapt to your wants and needs perfectly, giving you the holiday of a lifetime at your fingertips!
Classic and modern settlements where to enjoy the Isle's wonders
Enhanced with magnificent features such as awe-inspiring views, fantastic hot tubs, picturesque gardens and wonderful swimming pools, the chalets on the Isle of Wight will offer you an unrivalled experience where the best of classic and modern collide. Featuring comfortable bedrooms and common rooms, these lodgings can accommodate up to 8 people, offering you the perfect opportunity to share your holiday with your partner, group of friends or family this season. Enjoy the greatest comfort and the most wonderful experiences, trusting in the magic that Isle of Wight and Holidu have to offer.
Travellers and activities
Isle of Wight for beach lovers
Surrounded by the waters of the English Channel and the River Solent, the beautiful Isle of Wight is a resort from which many promising shores can be expected. Presenting perfect options for all types of groups, families, friends and even visitors with dogs can enjoy unforgettable experiences. Decorating the island's shores with magnificent stretches of golden sand and crystal clear water, these fabulous attractions will present satisfying days out to all who dare to visit, no matter what experience they prefer or desire. Standing out above the rest, options such as Ryde Beach, Yaverland and Brook Bay will be the best spots to choose from, ensuring endless activities, safe shores for children and fun times with your best four-legged friend that will make your holiday 100 times better.
Isle of Wight for families
Comprising a wide variety of activities that can appeal to and be fun for people of all ages, the Isle of Wight is undoubtedly an ideal location for families of the world. Offering numerous charms just a few feet from the island's beautiful shores, these fantastic attractions will be all you need for an unforgettable holiday just outside Hampshire. Featuring a variety of stellar activities, Sandham Gardens will be the most promising choice on the whole island for those families looking for long days of fun. Highlighted as the resort's most popular attractions, Sandham Karts, Dino Islands Golf Course and Skynets are just some of the options that young and old can enjoy together, not forgetting the beautiful beach decorated with colourful huts that add so much to this fabulous experience.
Known as the sunniest spot in the United Kingdom, the Isle of Wight is a grand and popular holiday location, attracting almost 2 million visitors from around the world, 14 times the number of their current population.
Top 7 travel tips in Isle of Wight
1. Travel back in time to Newport Roman Villa
Appealing to locals and tourists alike for its magnificent history, Newport Roman Villa is an island attraction that we can't help but recommend. Standing back in 280 AD, this magnificent structure was built to serve the purposes of a farmhouse and is rumoured to have formed the centrepiece of a wealthy estate in the area. Listed as a scheduled ancient monument, this complex will present tourists with a cultural and historical visit, thanks to its ruins display and museum that will allow a detailed glimpse into the Roman past that shaped England. Add a bit of history to your stay on the island and experience a varied holiday in the South East this season.
2. Hop on a train and enjoy a scenic ride
Commemorated as a heritage railway of the area, the Isle of Wight Steam Railway is a transport service that can help you in many ways. Featuring a 5 and a half mile route from Smallbrook Junction to Wootton, this magnificent system can be of great help to those people who wish to travel to various parts of the island to see all its charms. Similarly, having its rails running between beautiful valleys and dazzling hills, this method of transport can also be used to enjoy a scenic ride through Wight's green spaces, offering a peaceful opportunity in which to fully indulge in leisure of the moment. That's why, whether it is for a relaxing ride or a day full of exploration, the Isle of Wight Steam Railway is a wonderful service that any tourist or resident can use at their convenience.
3. Get to know the island with its fantastic all-round route
If seeing all the nooks and crannies of the island appeals to you or cycling with your companions is one of the activities you want to do while you're in the area, the Isle of Wight has the perfect route for you. Comprising a length of just over 67 miles, the Round the Isle of Wight cycle route, also known as the Isle of Wight Randonnee, is a fantastic location trail with which to get to know all the best charms and attributes of the area. Traversing beautiful flowery fields, golden sandy shores and charming suburbs, this trail will truly present a great route with which to explore the island, even offering stops at numerous cafés where you can rest and refresh yourself. Exercise, discover and have fun on the Isle of Wight thanks to its superb all-around route this holiday.
4. Amaze your palate at the island's restaurants
Whether you're a vegetarian or carnivore, a risk-taker or someone who likes to play it safe, a local who wants to try different cuisines or a tourist who wants to discover the delights of English cuisine, the restaurants located on the fantastic Isle of Wight will be the best places for you to explore during your stay. Filling your mornings, afternoons and evenings with superb dishes full of flavour, these establishments are renowned for their excellent quality that showcase the charms of England's produce and the appeal of foreign cuisines. Catering a superb experience to any client, independently of their taste, eateries such as The Freshwater Coffee House, Tansy's Pantry, Prego and Call It What You Want will be the most promising options to explore, featuring national and international dishes that will enchant you with every bit. Delight your taste buds to another level by visiting the great restaurants that the Isle of Wight has to offer this season.
5. Meet the friendly community of the island on Wight's pubs and bars
Standing out from the rest with their fabulous aura, welcoming staff and excellent spaces, the pubs and bars in Wight will be all you need to complement your nights out on the island with something entertaining. Featuring fantastic venues in which to have a relaxed evening with family while sharing a few drinks and the perfect places to dance till you drop with friends, it won't matter what kind of experience you want or need because the island's establishments will offer you Wight's fun nightlife on a silver platter. Raking high on the best establishment lists, Horse & Groom, Chequers Inn and The Yarbridge Inn are just a few of the options we can't help but recommend. So, if you're looking for a night out with your mates, trust the bars and pubs of Wight and indulge yourself.
6. Enjoy a different night out
On the other hand, if wild nights full of dancing and delicious drinks aren't quite to your taste, the fantastic Wight territory also has something special for you. Scattered throughout the territory, these fantastic spots on the island are known for their vast wilderness and clear skies that present the best opportunities for fun evenings watching constellations and stargazing galore. Best known as Freshwater Bay, Whale Chine and Culver Down, these magnificent spots on the map will promise outstanding nights for all couples, families and groups of friends who take the plunge. Dare to visit the stargazing spots on the Isle of Wight and be amazed by the beauty of nature!
7. Don't forget to do some shopping before leaving the area!
Famed as the best shopping spots thanks to their wide range of shops and low prices to suit all budgets, the shopping centres on the Isle of Wight are fantastic local establishments not to be missed while you're on holiday. Ranging from sophisticated clothing boutiques to specialist antique shops, these shopping spots will present the variety that every resident or tourist needs for a thoroughly satisfying retail therapy session. So, if you find yourself in the Wight area, remember to visit places with wonderful reviews such as Cowes Town Central and Royal Victoria Arcade to shop for fabulous items and go home with your hands full of souvenirs and gifts.
FAQs: Chalets on the Isle of Wight
Which types of amenities can you typically find at the chalets on the Isle of Wight?
When looking at the amenities available on Holidu, it can be said that the chalets on the Isle of Wight contain everything that travellers want! Here, the chalets generally include a variety of amenities, the most popular being: Wi-Fi (62%), view (61%), and garden (52%)...Tempted?
What are the reviews like for the chalets on the Isle of Wight?
On average, the chalets here have rather positive reviews. According to Holidu, 40% of chalets have a rating equivalent to or higher than 4.5 stars. This is a relatively high percentage which allows us to confirm that there are quite a few that are very enjoyable and will be the perfect choice for your next holiday.
Are the chalets on the Isle of Wight suitable for family holidays?
According to information from last year, 44% of chalets on the Isle of Wight are suitable for holidays with children, it will therefore be easy to find the perfect chalet for you and your family.
Are the chalets on the Isle of Wight suitable for travellers and their pets?
Of course! On the Isle of Wight, 60% of the chalets give you the opportunity to bring along your furry best friend, and 52% even have a garden!
Do the chalets on the Isle of Wight tend to have an internet connection?
Certainly! According to the data collected last year, 62% of chalets on the Isle of Wight offer an internet connection. So no need to panic, you will be able to stay connected during your stay!
What is the average price for chalets on the Isle of Wight?
According to Holidu information, there are fewer than 40% of the chalets on the Isle of Wight that are less than £100 per night.
Do the chalets on the Isle of Wight usually have a fireplace or a swimming pool?
It's quite uncommon. Judging by information from Holidu, less than 10% of chalets the Isle of Wight that are equipped with a swimming pool.
Are the chalets on the Isle of Wight suitable for holidays with friends or rather for a holiday as a small group?
According to Holidu information, 90% of chalets welcome small groups of up to four travellers. Approximately 94% of the chalets here include at least two separate bedrooms. This is the perfect destination for families of four!
Do the chalets in the Isle of Wight offer outdoor space to enjoy?
39% of chalets have a balcony or terrace, and 61% have a view, but it is not very common, so availability can be limited. If this is important to you, you should start your research early, and use the filters to be sure to find the chalet of your dreams. However, 52% of chalets in the Isle of Wight have gardens, where you can enjoy the outdoors.
Holiday destinations nearby for Chalets
Holidu compares hundreds of websites to find your perfect holiday rental for the best price.