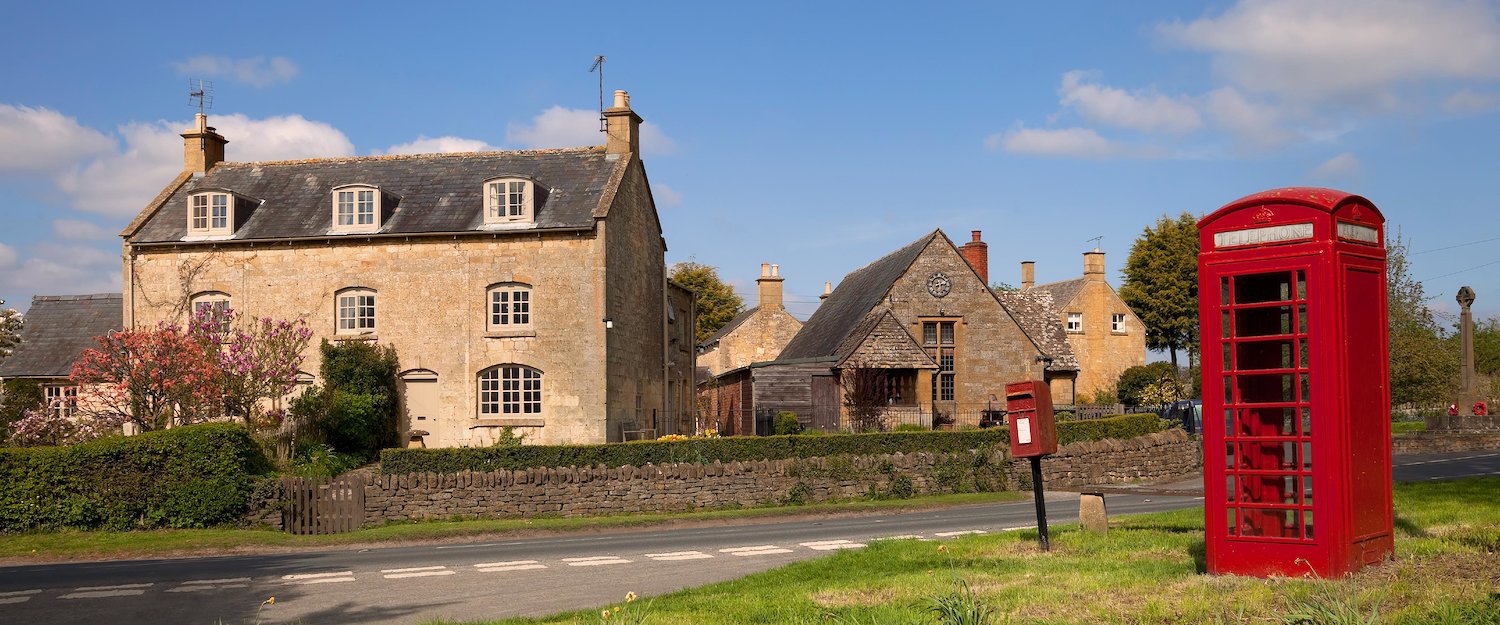 Cottages in Essex
127 properties for Cottages. Compare and book at the best price!
Holiday Rentals & Lettings in Essex
Highlights in Essex
Old medieval buildings
Beautiful animal sanctuaries
Sailing ports to navigate
Fun water and amusement parks
Most popular amenities for Cottages in Essex
Other property types in Essex that might be interesting:
Cottages in Essex: Most popular destinations
Cottages in Essex
Lovely cottages in the countryside to relax and breathe fresh air
Would you like to spend a few days off and break the routine? Whether you like nature, the sea, or the city, In the county of Essex in the east of England and south of the imposing River Thames, you will find luxurious and cosy cottages that will make your holiday stay perfect to do and visit many places of interest such as old shops, museums, galleries, medieval mansions, also you can learn about the history of the textile and silk industry that made Essex famous in the 18th century, you can also visit the magnificent sailing centres for navigation, and enjoy the most fun amusement parks for the whole family.
Lovely cottages near the lake for fishing
In Essex, you will find beautiful, peaceful and quiet cottages with wood floors to enjoy all the activities and attractions of the place, in the countryside, near the lake or the beach, including kitchen area with microwave, stove and electric oven, spacious dining area with breakfast bar, comfortable rooms with king-size beds and bed linen, living room with smart TV, cable and Wi-Fi, you can also enjoy a beautiful enclosed garden with patio and furniture to enjoy outdoor activities, if you travel by car you can enjoy of private parking, additionally these properties are located just a few steps near the beach and beautiful lakes, and only miles from shops and restaurants
Travellers and activities
Essex for families
Adventure Island is an incredible park to spend a day full of fun and adventures for the whole family, since it offers its visitors incredible attractions for all ages, its entrance is totally free to the park, to access the attractions and games you will only need to buy a fantastic bracelet according to your age and height to make the most of all the games available according to your needs, for the more adventurous enjoy in the fascinating roller coaster that will leave you breathless, for a calmer ride take the traditional helter skelter, the classic carousel or the thrilling pirate ship, formula karting and dodgems, additionally it has a great variety of activities to do indoors such as soft play for children under 10 years old, arcade games to change tickets for fabulous prizes, and if you love golf here you will find two fantastic 9-hole courses, lastly do not forget to visit the Britannia café, where you can taste the traditional and the best fish and chips, fresh coffees, and many tasty meals.
Essex for animals lovers
For all those who love and protect animals and wildlife, Essex has an incredible and fantastic place in the heart of Brentwood, on a field extension of more than 53 acres is the Hopefield Animal Sanctuary where they have under their care for more than 500 animals that have suffered abuse or are unwanted. This place is very popular with visitors all year round, since you can enjoy a day outdoors in contact with the animals, touch them, feed them and take quiet walks around the place to enjoy the benefits of the countryside, it is one of the favourites places of the little ones for its great variety of animals, where the sanctuary seeks to teach values ​​of care and protection to all animals, you can also visit its magnificent café to have a snack at the end of the walk through the place, all profits are destined to the management and care of the animals and the sanctuary.
"The third most important airport in London, the Stansted, is located in the county of Essex, it was built during the Second World War and served as a military base for British bombing."
Top 7 travel tips in Essex
1. Marvel at Beth Chattos's Plants and garden
This natural and incredible space, winner of several awards and one of the most important nurseries in the United Kingdom, began its design and construction work in 1960 in what was a former parking lot, today it is a place of total serenity that offers its visitors 5 spectacular gardens for enjoyment in an environment full of peace and quiet where you can take pleasant walks and marvel at its wide variety of plants from small pines, shrubs, water fountains to different types of flowers and roses, you can visit their magnificent store and buy the plant of your preference or according to the type of land where you want to plant it, finally take a walk in its cosy tearoom, with spacious areas for eating and picnics benches surrounded by this incredible natural setting.
2. Explore the museum at Colchester Castle
In one of the oldest cities in England, Colchester is a historic castle, one of the most important in the country for its past, built with bricks, and with an impressive museum inside with exhibits for the whole family, where you can learn a little more about the past of England in medieval times, its wars, battles and more, Colchester Castle additionally offers its visitors beautiful and well-kept gardens to explore, and for the little ones it includes costumes in its exhibits where they can wear them and take fun pictures, It also includes simulators where the interaction with the museum is made more realistic.
3. Visit and enjoy a snack at the Tiptree Jam Museum & Tea Room
The Tiptree Jam Museum is one of the favourite places for visitors in Essex, where you will find a unique and interesting museum that offers a large display of what was an old factory of delicious jams and preserves where you will find equipment, machines, old photographs, documents, and an informative panel that explains in detail the operation of the factory and its machines. Additionally, right next to the museum you can enjoy exquisite brunches, desserts, drinks and delicious coffees, in its spectacular Tearoom, with top quality service and attention, vegetarian and gluten-free options, also you can also buy your favourite jams for take home
4. Have fun at the Princes Theatre
To enjoy an incredible night with friends or share with your family, Essex offers you a small, but magnificent and cosy theatre that has at your disposal a wide variety of events and shows for all ages, from musicals, plays, operas, live music and more, with the most pleasant environment to have a good time, Its shows are always in constant rotation and there is always something new to see and enjoy. Additionally, the cost of entry is very affordable, and they also receive donations for its operation
5. Explore the Colchester Zoo
The Colchester Zoo is a huge, incredibly well cared for and maintained zoo, with a great variety of wildlife animals that you can find, it also has fun parks for the entertaining of the little ones. Visit its interactive area where you can create your own landscape on sand with rivers, mountains, forests and more, let your imagination fly and create your own animal creature choosing design and colour in the environment of the oceans or in the prehistory of the dinosaurs and display it in the giant screen. Undoubtedly, The Colchester Zoo has fun for all ages.
6. Visit the Castle Park
This extraordinary castle that still preserves many of the ruins of ancient Roman buildings, is the perfect place to share endless outdoor activities, in its immense and well-kept park wooded with an impressive variety of beautiful flowers and Victorian style with more than 2000 years of history and shaped over time by the citizens of Colchester you can take pleasant walks around the place, additionally you will find many places to sit and enjoy the landscape quietly, if you are in Essex you must visit this majestic castle and its park
7. Relax in Hylands Park
It is an outstanding and imposing public park of almost 574 acres of beautiful historic parkland, the grade II listed place, has a newly renovated beautiful neoclassical villa where hundreds of events are held throughout the year, tour the stables and discover its charming bookshop and elegant cafeteria, stroll through the stunning gardens with ancient and Victorian forests that include a children's playground with attractions for the whole family.
FAQs: Cottages in Essex
Which types of services are available in the cottages in Essex?
Among the facilities offered by Holidu, it appears that the cottages in Essex benefit from everything that holiday-makers dream of! Here, the cottages generally include a variety of amenities, the most popular being: Wi-Fi (85%), garden (59%), and fireplace (34%)...Pretty cool!
How are the cottages usually rated in Essex?
On average, the cottages here are quite highly rated. Last year's data reveals that 47% of cottages have a rating average of 4.5 stars. A percentage high enough to confirm that there are many which are very comfortable and will be the perfect choice for your next holiday.
Are the cottages in Essex suitable for holidays with children?
Holidu's data reveals that 24% of cottages in Essex are child-friendly, it will therefore not be difficult to find the ideal cottage for you and your children.
Are the cottages in Essex suitable for holiday-makers who wish to travel with their pets?
Certainly! In Essex, 47% of the cottages offer the possibility for travellers to take their pets with them, 59% also have a garden!
Do the cottages in Essex often have an internet connection?
Yes! According to the data collected last year, 85% of cottages in Essex offer an internet connection. You will be able to access your emails and favourite social media sites throughout your stay!
How much does it usually cost for cottages in Essex?
Most of the cottages in Essex (70%) cost less than £100 per night. This is the perfect destination for booking a cheap cottage!
Do the cottages in Essex generally have a fireplace or a pool?
Yes! According to last year's data, many cottages in Essex have a fireplace. This is the destination you need to head to during the winter months!
Are the cottages in Essex suitable for trips with several people or rather for an escape as a small group?
According to last year's Holidu data, 65% of cottages accept up to four people. Approximately 63% of the cottages here have at least two separate bedrooms. This is the perfect destination for families of four!
Destinations in Essex for Cottages
Holiday destinations nearby for Cottages
Holidu compares hundreds of websites to find your perfect holiday rental for the best price.