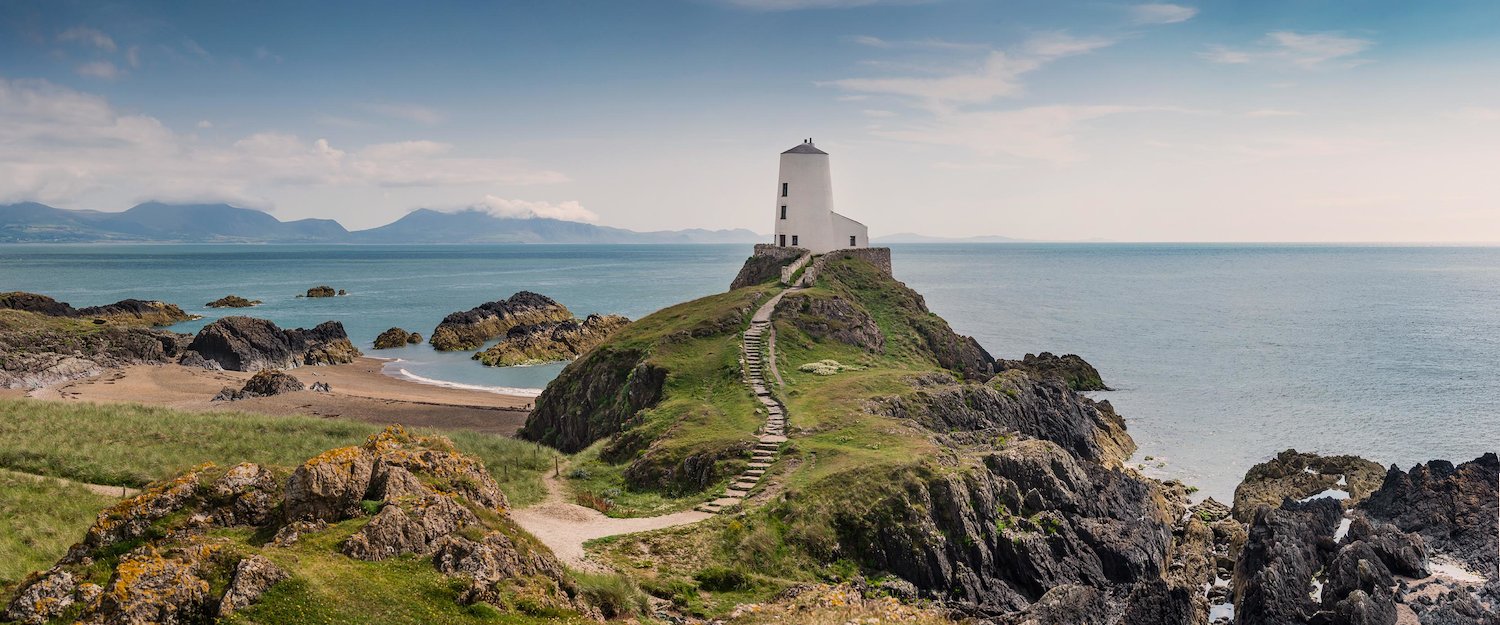 Glamping in Abersoch
2 properties for Glamping. Compare and book at the best price!
Popular Glampsites in Abersoch
Find Glamping in Abersoch
Highlights in Abersoch
Sandy beaches
Boat travel
Rowing services
Water sports
Luxury glamping
Most popular amenities for Glamping in Abersoch
Other property types in Abersoch that might be interesting:
Glamping in Abersoch
Beautiful and glamorous buildings located in the best areas
If you are one of those people who have a deep connection with the sea, Abesorch is the place indicated for you, as it is a town located next to the Irish Sea and the Isle of Anglesey in the county of Gwynedd, in Wales, United Kingdom. Any activity you want to do in this wonderful place involves the sea and its coasts.
Relax in luxurious glamping sittes by the sea
Do you like glamour and luxury and feel that you should not be out of a break in the middle of nature? Do not worry! Glamping in Abersoch is created for you. The designs of the glamping sites here can be very elegant and sophisticated or cave paintings in accordance with their natural environment. You will be able to enjoy the intense greenery of nature without sacrificing the comforts that you like so much, so here you will find internet, television, balcony, parking, among others. Don't think twice, the glamping in Abersoch awaits you!
Travellers and activities
Abesorch for families
Abersoch Main Beach is the right place to go as a family because you won't find many people there, and if you go with children, they will surely love this incredible beach with lots of sand and very safe and calm waters. Don't miss out on this relaxing experience, even enjoying the sand on this beach can be quite a therapy!
Abesorch for big groups
Follow your tour of Machroes Beach. This beach is a beautiful and clear sandy area where you can walk with your companions to Abesorch beach. From there you will have immediate passage to Little Tearooms at Mickey's Boatyard. In this place the food offers are good, but it's forte is drinks and coffee.
Abesorch is one of the most spectacular places in the world for stargazing.
Top 7 travel tips in Abersoch
1. Get to know the beautiful Abersoch Beach
This is possibly the best-known beach you'll see in the area. Its safe location makes it the ideal place for everyone, both bathers and those who love water sports. However, keep in mind that it does not have a lifeguard cover. Thanks to its currents coming from the east and its encounter with the mountains of West Wales and the islands of St Tudwal, this beach will leave you astonished by its spectacular views.
2. Don't miss the international sailing events on Abersoch beach
On this beach you will be able to see international sailing events that offer you a unique and wonderful show. During the summer you will see numerous yachts moored in the bay. You will also see windsurfers in seasons when the wind blows strongly and users of motorboats.
3. Paddle from Abersoch beach to Quarry beach
Yes, as you read, you can make your trip by paddling around the port to the north, and you will reach Quarry Beach, a Once there you can swim safely because it is a fairly quiet beach offering a safe and fascinating bath, both for you and for the children.
4. Go by boat from Abersoch to St Tudwal's
This great pleasure boat ride from Abersoch to St Tudwal's will leave you in awe of all the marine animals that you will see along the way like seals and bottlenose dolphins. Even if you go with children, it will be a trip they will never forget, after all seeing a dolphin up close is not something you can do every day!
5. Surf at Hells Mouth Beach or Porth Neigwl
This majestic beach is located between the hills of Mynydd Cilan and Mynydd Penarfynydd, along the crest of the peninsula, and has a lavish 4-mile stretch of coastline endless. When the waves are high it lives up to its name and just in that season you can surf and enjoy its rugged waters, not suitable for inexperienced swimmers
6. Visit Abersoch Harbour Beach
For you to enjoy this beach, it is best to go out of season when there is less agglomeration of visitors arriving from other latitudes. This coastline is in the middle of three beach areas in Abersoch, and each one offers different activities to do. In this case, you can see and explore but not lie on the sand and play in the sea.
7. Find everything you need to know in the Abersoch Tourist Information Centre
Surely you will think that there is nothing important to look for in this place because there is no staff to assist you, But don't be intimidated by that. Indeed, you will not get the fantastic local knowledge that you can acquire in so many tourist information offices. However, you can consult the brochures they have available without interruption. Yes, you have to do a few laps, but you will find the information there very useful.
FAQs: Glamping in Abersoch
Which types of services can you find at the glamping sites in Abersoch?
When looking at the facilities available on Holidu, it can be said that the glamping sites in Abersoch contain everything that travellers desire! Here, the glamping sites generally include a variety of amenities, the most popular being: garden (100%), view (80%), and barbecue (20%)...Not bad, right?
Are the glamping sites in Abersoch pet-friendly?
For sure! In Abersoch, 100% of the glamping sites give you the opportunity to bring along your furry best friend, and 100% also have a garden!
What is the average price for glamping sites in Abersoch?
According to Holidu information, there are fewer than 40% of the glamping sites in Abersoch that cost less than £100 per night. They can also be quite expensive, 20% even cost on average more than £500 a night.
Are the glamping sites in Abersoch suitable for trips with several people or better for an escape as a small group?
According to Holidu information, 80% of glamping sites are suitable for up to four travellers. Approximately 80% of the glamping sites here include at least two separate bedrooms. This is the ideal destination for families of four!
Holidu compares hundreds of websites to find your perfect holiday rental for the best price.