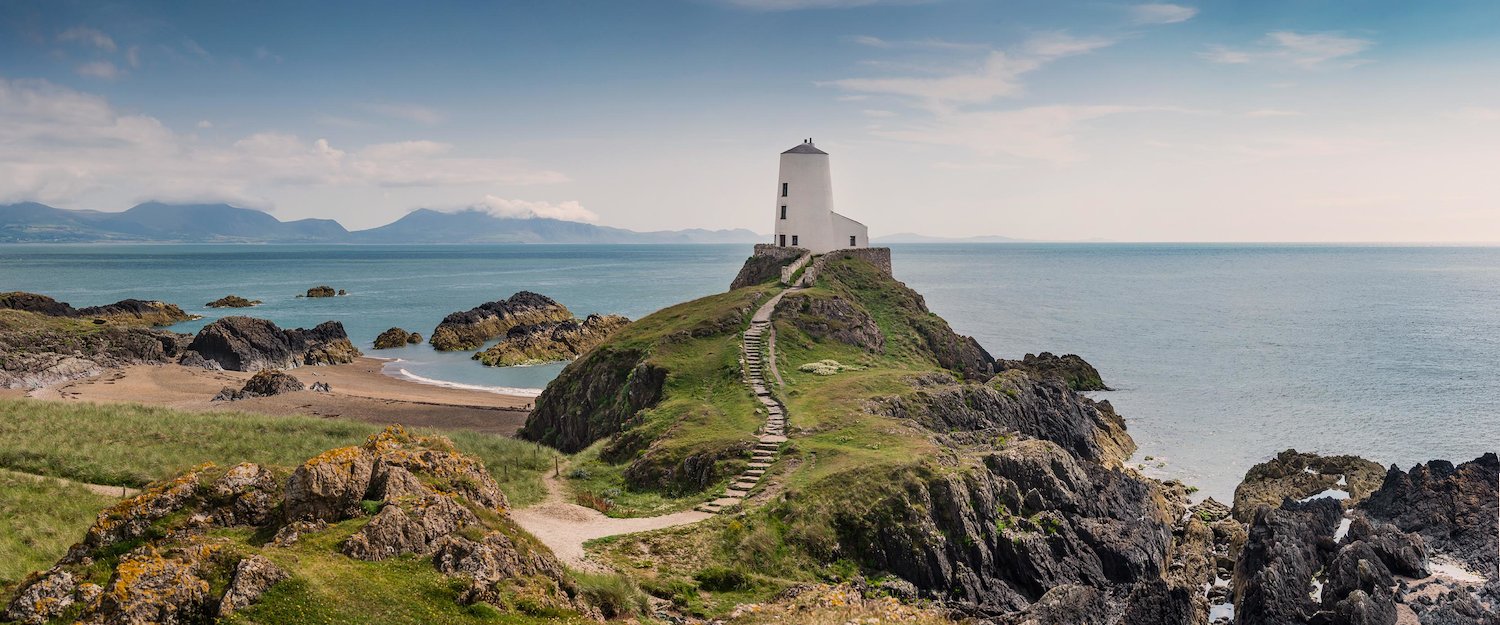 Log Cabins & Lodges in Pembrokeshire
651 properties for Log Cabins & Lodges. Compare and book at the best price!
Popular Log Cabins & Lodges in Pembrokeshire
Find Log Cabins & Lodges in Pembrokeshire
Highlights in Pembrokeshire
Beautiful coastline
Relaxing beaches
Breath-taking landscapes
Activities for everyone
Most popular amenities for Log Cabins & Lodges in Pembrokeshire
Other property types in Pembrokeshire that might be interesting:
Log Cabins & Lodges in Pembrokeshire: Most popular destinations
Log Cabins & Lodges in Pembrokeshire
Comfortable and cosy cabins close to beautiful beaches
If this holiday you are looking for a quiet place to relax, close to beaches surrounded by nature and an ideal environment to spend it with special people, Holidu has got you covered. In the county of Pembrokeshire, Wales, there are a variety of cosy and comfortable cabins close to the best beaches. In these cabins you'll find everything you need to relax and enjoy time with your loved ones, especially if you are looking for a romantic getaway. And don't worry, there are plenty of things to do in and around the centre, especially if you're a nature lover. From walks along the mountain ranges and coastlines, to monuments and beautiful castles that take you back in time.
Homely cabins surrounded by nature with recreational areas
In Pembrokeshire you'll find cosy cabins that will make you feel at home as soon as you arrive. Some are timber-fronted, some are stone-fronted, some have a colonial style and some are more on the modern side. No matter which one you choose, one thing that characterizes these log cabins is that most of them have recreational spaces such as gardens and terraces, as well as being surrounded by a large amount of green areas. Don't miss this amazing holiday location! Book your lodge now!
Travellers and activities
Pembrokeshire for beach lovers
There is no better place to enjoy a great variety of natural beauty than in the county of Pembrokeshire. And one of the things that characterizes this place are its beaches, each one with a particular beauty, full of landscapes and peaceful environments to spend a day enjoying the sea breeze. In Pembrokeshire there is a town called Tenby, where there are 4 beaches that are very popular among tourists, due to their pleasant warm weather, white sands and gorgeous blue waters. Each of them is close to the town centre, so if you are in the mood to explore, you can visit them all in one day. If on the other hand you are looking for a beach away from the crowds, where you can have privacy with that special someone, Monkstone Beach is the place to be. It lies between the coastal towns of Saundersfoot and Tenby, and is a stretch of beach surrounded by towering rocks where you can take photographs or hide away from the world for a while.
Pembrokeshire for nature lovers
Other thing that characterizes this county is the sheer amount of nature that surrounds it, which is perfect for tourists to explore. With its coastal scenery and incredibly green lawns, I assure you that you will be enchanted by the magic that these locations have to offer. One of them is the Green Bridge, located on the south coast, about 25 minutes from Pembrokeshire. This natural bridge is the result of thousands of years of erosion, and is quite impressive in height and appearance. Definitely a place you must go and see for yourself. Near this bridge are also the cliffs of St Govan's Head, where a small stone chapel called Saint Govan's Chapel is located. This chapel was created in honour of an Irish abbot by the name of Saint Govan and is reached by a rocky path, but be careful on rainy days as it can be slippery.
Permbrokeshire was one of the locations where the last two Harry Potter films were shot.
Top 7 travel tips in Pembrokeshire
1. Take a dive in Blue Lagoon
This beautiful lagoon located in the coastline of the county, used to be an old slate mine that is connected to the sea. Its incredible blue colour is due to the slate minerals that are still present in the area. This is a unique place to refresh and take a dip, but make sure you know how to swim as the waters can be a little deep.
2. Explore Laugharne Castle
This imposing castle is located on the outskirts of Pembrokeshire and is an ideal destination for those who enjoy exploring ancient ruins. This beautiful castle is open for visitors to wander around the grounds along the paths laid out to enjoy the structure in its entirety.
3. Discover Pentre Ifan
It is the best preserved Neolithic dolmen in Wales and is even older than the famous Stonehenge monument. Although it takes less than 20 minutes to visit in its entirety, it is ideal for those who love history and is easy to get to with the help of Google Maps.
4. Spend the day in Oakwood Theme Park
This is the ideal place if you want to spend your day full of emotions and adrenaline. This amusement park in the heart of Pembrokeshire ensures an excellent time, with rollercoasters and classic rides such as the Teacup ride and the Pirate ship. But you can also find other attractions such as water slides, an Arcade and a mini golf course! You certainly won't run out of things to do at this park.
5. Visit Freshwater West
One of the most visited places in Pembrokeshire, this wonderful beach is perfect for many activities. Here you'll find the perfect sand for building castles and the best food, it's also popular with those looking for water sports, and the perfect scenery for a romantic sunset walk. And as a little fun fact, this is where scenes for the 8th Harry Potter film were filmed.
6. Meet cute animals in Folly Farm Adventure Park & Zoo
This fun park and zoo offers up to 750 varieties of animals to observe, such as penguins, lions, meerkats, rhinos and a wonderful aquarium. There is also an interactive farm where you can meet and pet cute animals such as goats, rabbits and small pigs. And if you want something different to end the day, you can visit the fairground-style recreation areas where you can find a variety of rides and attractions
7. Conquer your fears and go coasteering
Coasteering is all about doing a coastal route and combines activities such as hiking, high jumps into the water, cave exploring, diving, abseiling and more. And the perfect place to do it is on the Pembrokeshire coastline. This type of activity is very popular in the county, so make sure you look for professionals to guide you on this journey. Safety always comes first.
Destinations in Pembrokeshire for Log Cabins & Lodges
Holiday destinations nearby for Log Cabins & Lodges
Holidu compares hundreds of websites to find your perfect holiday rental for the best price.
Log Cabins & Lodges Pembrokeshire