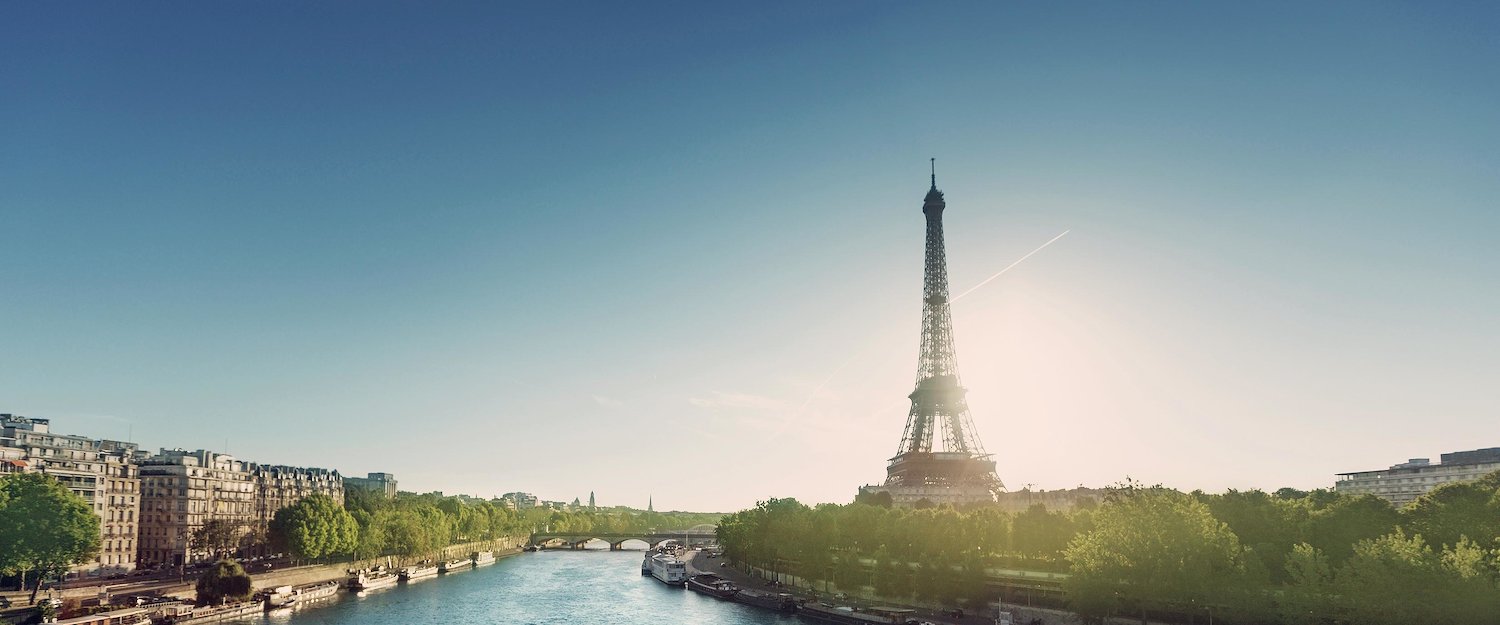 Holiday rentals and lettings in Paris
Start comparing over 4882 rentals in Paris and book at the best price!
Best holiday rental deals in Paris
Holiday Rentals with Free Cancellation
Holiday Rentals & Lettings in Paris
Pet-friendly Holiday Rentals & Lettings
Holiday Rentals & Lettings with Pool
Holiday Rentals & Lettings with Internet
Find Holiday Rentals & Lettings in Paris
Highlights in Paris
High art
Fine dining
Astonishing architecture
World-leading fashion
Other property types in Paris that might be interesting:
Prices and availability
Prices
December
January
February
March
April
20 Nov - 27 Nov
£230 per night
27 Nov - 04 Dec
£228 per night
04 Dec - 11 Dec
£229 per night
11 Dec - 18 Dec
£233 per night
18 Dec - 25 Dec
£238 per night
25 Dec - 01 Jan
£252 per night
01 Jan - 08 Jan
£260 per night
08 Jan - 15 Jan
£245 per night
15 Jan - 22 Jan
£225 per night
22 Jan - 29 Jan
£228 per night
29 Jan - 05 Feb
£237 per night
05 Feb - 12 Feb
£231 per night
12 Feb - 19 Feb
£226 per night
19 Feb - 26 Feb
£232 per night
26 Feb - 05 Mar
£238 per night
05 Mar - 12 Mar
£233 per night
12 Mar - 19 Mar
£236 per night
19 Mar - 26 Mar
£246 per night
26 Mar - 02 Apr
£249 per night
02 Apr - 09 Apr
£246 per night
09 Apr - 16 Apr
£248 per night
16 Apr - 23 Apr
£249 per night
23 Apr - 30 Apr
£247 per night
30 Apr - 07 May
£250 per night
Average price per week
Availabilities
December
January
February
March
April
Percentage of available lettings
Holiday rentals and lettings in Paris
Rent accommodation in Paris – a city of two halves
When looking for a holiday rental in Paris, consider that the city is thought by many to be two separate destinations: The Right Bank (north of the River Seine, Rive Droite in French) and the Left Bank (south of the River Seine, Rive Gauche in French). The river intersects the city and until modern times crossing the river was only possible in a few places, so very different cultures built up on each side. There are still many signs of this even now. Choose a letting on the Right Bank, which plays host to the glamorous side of Paris, the world-famous Champs-Élysées, as well as the incredible Louvre, or opt for the Left Bank with its more bohemian style.
City lettings with style
Holiday lettings in Paris are typically light, bright flats, many with a balcony to look over the street below. The buildings in Paris are universally beautiful, and rentals on higher floors often boast extraordinary views over this stunning city. Some holiday lettings in Paris feature delightful gardens, or terraces decorated with colourful potted plants to bring a rural twist to the urban space.
Holidays in Paris
The area and getting around
Paris's modern transportation system
Paris has its own international airport as well as a number of major train stations which connect to international railway services. The metro system is excellent, fast and reliable, and there is also an excellent bus service. Driving in Paris can be challenging, and watch out for the famous Place de l'Étoile, the 8-laned roundabout around the Arc de Triomphe! The rules of the road here mean that you must give way to those entering the roundabout, and there are no set lanes, so good judgment is needed!
The city of fashion
Universally acknowledged as the world's leading city of fashion, Paris is home to such names as Louis Vuitton, Chanel and Christan Dior. The places to see and be seen for fashionistas are undoubtedly the Champs-Elysées (first and foremost), Avenue Montaigne, Rue Cambon, and Faubourg Saint-Honoré. However, Paris is packed with smaller, independent boutiques which are more accessible and no less glamorous than the leading haute couture establishments. Paris Fashion Week, typically held in the Spring and Autumn, is the pinnacle of vogue in the city.
Travellers and activities
Paris for couples
Paris is one of the world's most romantic cities. It's pretty streets, lined with Plane trees and Horse Chestnuts, are shady in the hot summer and cosy in the winter. A walk down the banks of the River Seine will lead you to the beautiful Pont des Arts, otherwise known as the Love Lock Bridge, where lovers place a padlock on the bridge, and throw the keys into the river to represent their eternal connection. Don't miss the tiny island in the Seine, Ile Saint Louis, which is a haven or romantic tranquillity, with delightful cafes to sit and plan your future together.
Paris for foodies
While Paris has an incredible range of fabulous Michelin star restaurants, the real joy of the city is discovering its less well known and delightful unlisted treasures. Consider trying, for instance, some of Paris' wonderful creperies – 'Les Crepes de Louis-Marie' on Rue de Arbalete is fabulous. The charming 'La Becane A Gaston' is a bistro on Rue Lucien Sampaix that offers delicious, no-frills but superbly created dishes in a friendly atmosphere. France is, of course, famous for its patisseries, so keep an eye out for the freshly made mille-feuille for a naughty but nice treat on the street!
"Daredevils can ascend to the top of the Eiffel Tower the alternative way – up its 1,665 steps!"
Top 5 travel tips in Paris
1. See the enigmatic smile in person
The Mona Lisa is permanently housed in the Louvre. This famous gallery has far more than just the world's most famous smile. The Venus de Milo, for example, is one of the countless priceless pieces to be discovered.
2. Peer up at the Eiffel Tower.
Installed in 1887 and now classed as one of the seven wonders of the modern world, the Eiffel Tower you can climb the steps up to the best view of Paris anywhere. Top tip: whilst the Bir-Hakeim metro station is closer, approach the tower from Trocadéro – the view is far grander.
3. Discover the white wonder of the Sacré-Cœur
This stunning white cathedral is on the top of the hill of Montmartre, and is the highest point of the city of Paris. Dedicated to the Sacred Heart of Jesus, this cathedral is a hugely important Catholic church as well as one of Paris' most famous tourist destinations.
4. The one-and-only Arc de Triomphe
Found at the very end of the Champs-Élysées, in the centre of the infamous Place de l'Étoile is the Arc de Triomphe – the world's largest arch. It is a memorial to those who fought for France, and it houses the Memorial Flame, a commemoration to those lost in France's wars.
5. Feast on the mighty splendour of Versailles
Despite the complete ransacking of Versailles in the French Revolution, this most glittering jewel of France's royal past retains an incredible dignity and provides a fascinating history into the lives of the Kings of France who fell from absolute power. Top tip: Tuesday's are the busiest working day at Versailles, so go on another day to beat the queues!
FAQs: Holiday Rentals & Lettings in Paris
What is the average price of holiday lettings in Paris?
Our data shows that Paris has an average price of £217.33 per night, which is a relatively high one under the cities in France.
What time of year offers, on average, the best holiday rental prices in Paris?
If you would like to save the maximum amount during your visit to Paris, go there in September (£186.36 per night on average), October (£201), or August (£205.94) to find the lowest prices for the whole year.
When are holiday rentals more expensive in Paris?
When it comes to looking for a holiday letting in Paris, the most expensive months are, in descending order, April, May and January with average prices per night of £253.82, £251.31, and £227.59, respectively.
Do I need to plan a trip to Paris well in advance?
It's worthwhile if you book your stay in plenty of time when visiting Paris, as only 35% of our properties are usually available throughout the year.
When are more holiday lettings available?
The most available months, on average, are May (with an availability of 42.4%), April (41.5%), and July (39.5%), according to the trends observed in 2020.
When are there fewer rental options available in Paris?
According to data from 2020, the months with the fewest housing options available in Paris are, in order, January (with 22.5% of available rentals), February (23.8%), and March (28%).
How many lettings are available in Paris?
In Paris we offer you an extensive catalogue of approximately 6900 properties, with options to suit everyone, thanks to our 24 local and international partners.
Holiday destinations nearby
Holidu compares hundreds of websites to find your perfect holiday rental for the best price.