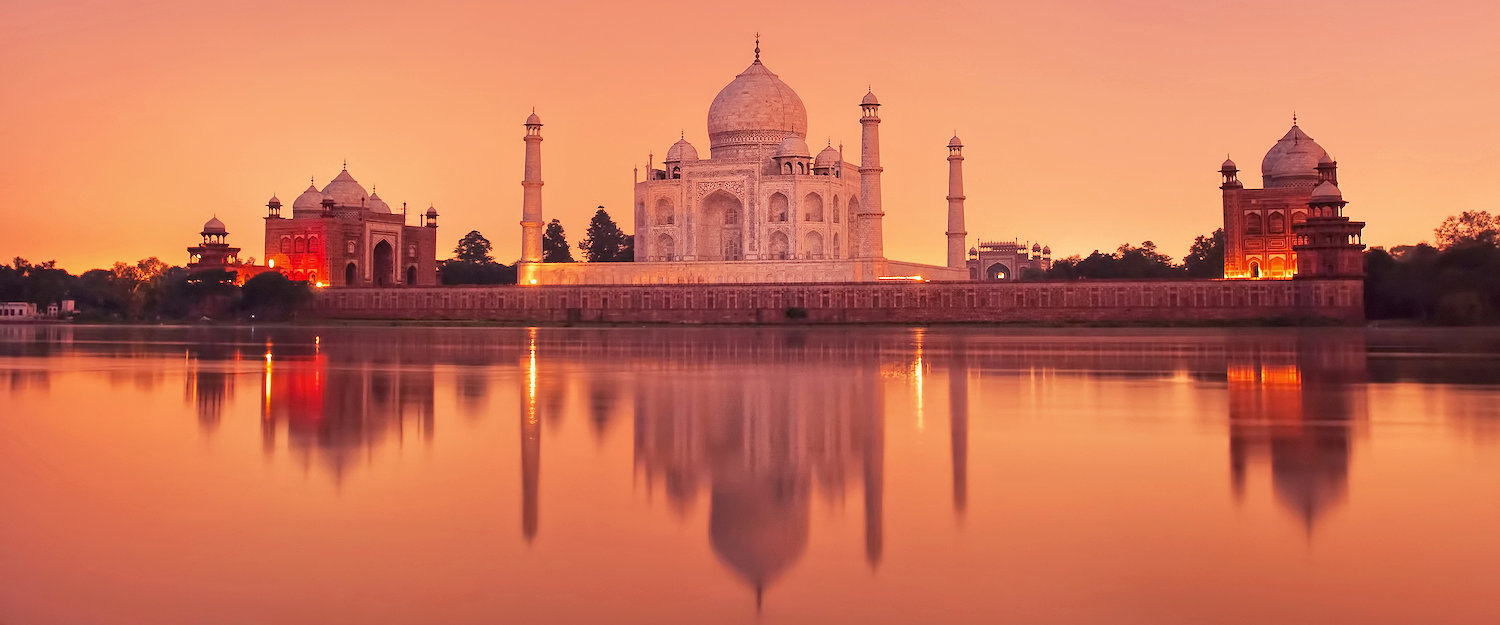 Holiday rentals and lettings in India
Start comparing over 30448 rentals in India and book at the best price!
Holiday Rentals & Lettings in India
Popular Holiday Rentals & Lettings in India
Holiday Rentals with Free Cancellation
Pet-friendly Holiday Rentals & Lettings
Holiday Rentals & Lettings with Pool
Holiday Rentals & Lettings with Internet
Find Holiday Rentals & Lettings in India
Highlights in India
Diverse country of South Asia
Historical and cultural landmarks
Beautiful and diverse natural spaces
Fun recreations of all kinds
Marvellous shopping spots
Delighting typical foods
Other property types in India that might be interesting:
Prices and availability
Holiday lettings prices India
£120 annual average
Sep
Oct
Nov
Dec
Jan
Feb
Mar
Apr
May
Jun
Jul
Average price per week
Holiday lettings availability India
86% annual average
Sep
Oct
Nov
Dec
Jan
Feb
Mar
Apr
May
Jun
Jul
Percentage of available lettings
Holiday rentals and lettings in India
Awe-inspiring properties available to book
Featuring a wide range of natural environments and enjoying numerous attractions that present religious purposes or are just for plain pleasure, the marvellous country of India will be a promising destination where to spice and change your routine. Complementing the experiences with dream-like residences in various spots of the country such as Tamil Nadu, Karnataka and even Rajasthan, this wonderful country will be able to assure you that fantastical holiday you've been longing for the longest time. So, if you're still debating where to spend your break this season, take a look at the diverse locations India has to offer and spend your trip on snowy mountains or cities filled with beautiful mosques.
Fully-equipped rentals where to relax and unwind
Featuring lovely spaces that are 100% secure for pets and children and presenting luxurious amenities, like pools, saunas and hot tubs, that are uniquely for your pleasure, the lettings and rentals of India will be the final touch you'll need to make your holidays in the nation suitable for all wants and needs. Furthermore, boasting grand spaces for all kinds of groups, these properties will be able to accommodate up to 10 people, offering the perfect lodgements where to enjoy breaks with a couple, family or numerous friends. That's why, if you're planning the trip of your dreams and are looking for the ideal place, choose India and its residences and spend an unforgettable time in South Asia.
Holidays in India
The area and getting around
The outstanding Taj Mahal, an eye-catching world wonder to see
Named a UNESCO World Heritage Site and categorized as one of the seven wonders of the modern world, the Taj Mahal is the most popular attraction to be found in the entirety of India. Built between 1631 and 1654, this magnificent structure features a combination of Hindu, Persian, Islamic and Turkish architectural movements, which has earned it the title of the most beautiful palace in the world and representing a major attraction for tourists from all over the world. Moreover, featuring grand, magnificently decorated interiors, picturesque gardens and beautiful adjoining areas, this iconic landmark will be a fantastic sight you cannot miss while staying in the country. Visit the Taj Mahal and learn about the history of Shah Jahan and his wife Mumtaz Mahal as you wander through beautiful spaces and explore grand structures in the wonderful capital of India!
Amer Fort, an astonishing space where architecture and history meet
Erected in 967 BC, preserving thousands of years of history within its walls, the Amer Fort is another iconic Indian attraction and UNESCO World Heritage Site not to be missed during your trip. Known as the main landmark of Jaipur, one of the country's great cities, this structure has many similarities with the Taj Mahal in the sense that its architectural features and beautiful decorations are the first reasons why tourists and travellers are interested in visiting it. Featuring numerous portals, courtyards, gardens, wings, underground tunnels and even an imposing wall, every holidaymaker who ventures to explore the area is in for a magnificent experience full of art and history. Surrender yourself to the diverse charms that the Indian territory has to offer and learn all aspects of the country most entertainingly this season.
Travellers and activities
India for nature lovers
Boasting the title of the seventh-largest country in the world, India undoubtedly enjoys a vast territory where nature lovers will find numerous environments in which to study and admire the nation's species and breeds. Showcasing and preserving the flora and fauna of the country, these attractions will present interesting specimens to see and learn about, offering a fantastic experience for any tourist visiting the area, regardless of which kingdom is the most appealing to them. Featuring species in their natural habitats, attractions such as Ranthambore and Valley of Flowers National Parks are some of the best options we can recommend this season thanks to the detailed and completely realistic view they offer visitors safely and excitingly. In addition, these parks will also offer fabulous natural wonders such as awe-inspiring waterfalls, towering mountains and beautiful wetlands that will make the visit even more interesting. So, if you wish to be amazed by the diverse natural spaces that India has available, don't hesitate to explore the nation's national parks during your stay.
India for families
Featuring spaces that are 100% suitable for people of all ages, the magnificent nation of India is a perfect destination for a fun-filled family holiday. Offering numerous attractions that contain interesting, thrilling and adrenaline-filled recreations, parents, children and even grandparents will have something promising to entertain themselves during their visit. Known and loved by the nation's residents, attractions such as Imagicaa and Nicco Park are the best options to go for but, apart from that, the country also contains plenty of themed alternatives where you can have fun with your loved ones. Ride the tallest roller coasters in the complex, go on the most daring slides and have a thrill-filled experience visiting the theme parks scattered across the Indian territory during your stay!
The game known as ladders and snakes was created in India, used as an inclusive way to teach people the lessons of Karma.
Top 5 travel tips in India
1. Explore their striking mosques and temples
Comprising a total of three hundred thousand mosques and two million temples in its territory, a visit to some of India's sacred grounds is more than necessary when in the area. Featuring magnificent structures and fabulous masses that stir the souls of believers and agnostics who visit them, these beautiful buildings will present an iconic visit regardless of whether the reason for visiting is religion or architecture. Prominent among their millions of alternatives, the mosques and temples known as Meenakshi Amman, Shri Laxmi Narayan and Akshardham are fantastic options not to be missed for anything in the world. So, whether you visit to enjoy the eye-catching decorations or the enlightening services, India's holy grounds are the nation's must-visit attractions!
2. Splash around the coast of the country and have a fun time
Offering relaxing, safe and romantic experiences for the families and couples of the world or thrill-filled visits for groups of friends from abroad, the beaches on the coast of India will be some of the many paradisiacal attractions you won't want to miss this season. Boasting long stretches of golden sand and contrasting turquoise waters, these fantastic shores will be all you need to forget that boring and exhausting routine you have back home. Some of the most popular and popular options that we can't help but recommend are the Calangute, Radhanagar and Golden's beaches that enchant every resident or tourist who dares to visit them. Dare to explore the shores of the nation and discover the many natural wonders that the territory of India has available for you!
3. Spend a unique experience at Snow World
Located in the heart of Noida's fantastic DLF Mall, it is another one of the dreamy experiences that the Indian territory has to offer this season. Boasting large spaces to enjoy numerous snow sports, this gated resort will be the perfect place for those who wish to experience snow but are not visiting the area in season. Likewise, featuring graceful decorations with a ski resort theme, this resort will be a great place to take fantastic tourist photos to remember your great holiday with all the love in the world. Glide through the snow and live unforgettable experiences with your companions, sharing moments at Snow World this season.
4. Stroll around the ruins of Golconda and learn about the nation's past
Built on a granite hill over 393 feet high, the majestic city of Golconda is sure to present a unique glimpse for every tourist and traveller who dares to visit its area. Presenting its beginnings in 1143, this abandoned fortress and city are known today for being the excavation sites of important diamonds in history but, in addition to those features, this Indian attraction presents a historical role of the nation, which tourists can discover while enjoying a detailed tour of the structures and ruins of the area with a knowledgeable guide. Relive shocking events as you walk through the grandiose wings of a Hindu fortress to learn about the history of this mystical South Asian nation.
5. Wander India's market and get to know their local wonders
Decorating the restless streets of India with colourful stalls filled with all kinds of products, India's markets are a must-visit spot for any tourist or traveller to complete their visit to this great Asian nation. Featuring a myriad of stalls selling everything from the most beautiful jewellery to the most delicious snacks, these markets will present you with the perfect places to experience various aspects of India. Featuring diverse themes, spots like the Janpath Market, focused on local artisan talent, and Chandni Chowk Market, specializing in the country's traditional and street foods, will be the ideal options to get to know this nation as much as possible. So, if you find yourself interested in buying a variety of delicious items and snacks during your stay, don't forget to check out the iconic markets that India has available for you!
FAQs: Holiday Rentals & Lettings in India
What was the average price for a holiday rental in India last year?
Last year revealed that India has an annual average price of £98 per night.
What time of year offers, on average, the best holiday rental prices in India?
If it is your aim to save as much as possible during your visit to India, go there in October (£85 per night on average), September (£88), or December (£89) to find the lowest prices for the whole year.
When are holiday rentals more expensive in India?
When it comes to looking for a holiday letting in India, the months when it is most expensive are, in descending order, April, May and July with average prices per night of £114, £113, and £108, respectively.
Is it necessary to plan a trip to India well in advance?
Here, last-minute travellers are welcome, since the average availability in India is 74%, which is above the average in Asia, according to data from last year.
What are the best months for a last-minute getaway?
In the previous year, the months with the largest number of accommodations available in India were February, March, and July with average availabilities of 84%, 78% and 75%, respectively. During these three months, you will have a wide choice available.
During which months are there fewer rentals available in India?
The months when it is most difficult to find accommodation in India are, in order, December (with 68% of available rentals), January (69%), and November (70%). However, don't worry because even during the months with the least availability, the average is 69%. So it shouldn't be hard to find your dream accommodation at any time of the year.
How many holiday lettings are there in India?
In India we work with 9 different partners to give you a choice of 54,000 properties, so you will have a great selection properties to choose from!
Holidu compares hundreds of websites to find your perfect holiday rental for the best price.