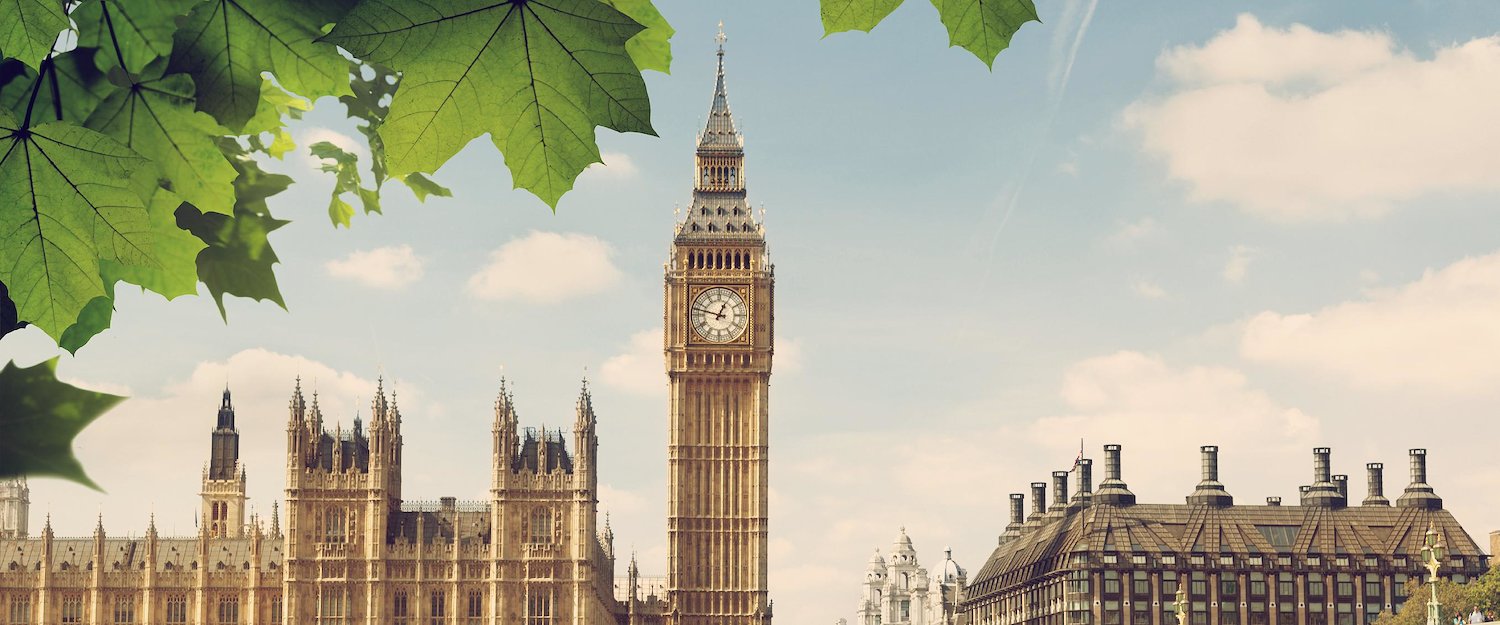 Holiday rentals and lettings in Greenwich
Start comparing over 157 rentals in Greenwich and book at the best price!
Holiday Rentals & Lettings in Greenwich
Popular Holiday Rentals & Lettings in Greenwich
Holiday Rentals with Free Cancellation
Pet-friendly Holiday Rentals & Lettings
Holiday Rentals & Lettings with Internet
Holiday Rentals & Lettings with Parking
Find Holiday Rentals & Lettings in Greenwich
Highlights in Greenwich
Imposing National Maritime Museum
Renowned Royal Observatory at Greenwich
Famous Cutty Sark
Outstanding Old Royal Naval College
Sensational Queen's House
Most popular in Greenwich
Other property types in Greenwich that might be interesting:
Prices and availability
Prices
July
August
September
October
November
December
January
February
March
April
May
June
Average price per week
Availabilities
July
August
September
October
November
December
January
February
March
April
May
June
Percentage of available lettings
Holiday rentals and lettings in Greenwich
Holiday rentals and lettings in comfortable surroundings
Looking for the ideal holiday destination? Don't worry, you've already found a truly wonderful place. In England, the land of eternal love, you will find Greenwich, a district of London well-known thanks to the Greenwich Meridian. Find excellent holiday accommodation that will allow you to enjoy a long holiday. Locations tailored to your budget and size, offering you the highest quality services to make your stay a total delight. Holiday rentals and lettings located in the city centre! What more do you need?
Holiday rentals with swimming pools, hot tubs and gardens
These holiday lettings are perfect for groups of friends, couples or families who prefer a place that requires space for 2 or up to 30 people. Spending all day touring the city leaves you exhausted? Refresh your body with a dip in the pool or relax in the whirlpool bath. Suitable for people who like to sit and read a good book in the garden while appreciating the London view that surrounds you. Everything you need for an unforgettable trip can be found here. Our rentals have large, comfortable and spacious rooms, television, Wi-Fi, air-conditioning, parking and washing machine.
Holidays in Greenwich
The area and getting around
The Royal Borough of London
Situated on the banks of the River Thames and world renowned for the Zero Meridian, Greenwich is a town with a rich history of royalty, maritime trade and astronomical studies. In 1997, the town's historic centre was declared a UNESCO World Heritage Site. The adjective 'royal' was awarded in 2012 during the Diamond Jubilee of Queen Elizabeth II's sabbatical year. To experience much of the local culture, all you need to do is open your eyes and carry a camera, as most of the sites are within walking distance of each other. From London, you can reach the metropolis by sailing down the river and enjoying the incredible view of nature.
Surrounded by architectural masterpieces of great magnitude
Greenwich is a starting point in local and international history and anyone wishing to venture there only needs a few days to be fascinated by its beauties rooted in English traditions. Walk down every street and avenue of the city with the magic that surrounds London, hire bikes for the kids, ride the local buses and finish the day drinking a fine whisky in one of the famous pubs. Some buildings surrounding Greenwich were built for historical purposes and nowadays, due to technology and new cultural developments, they have been converted into universities, hospitals and museums.
Travellers and activities
Greenwich for culture lovers
Greenwich Market was established in the 1700s and became London's most prized people's market, originally selling vegetables, fruit and livestock. Today, the commercial life of the city is concentrated here, with undercover stalls and shops offering visitors a taste of art, fashion, antiques, jewellery, handmade gifts and much more. Inside the fairgrounds you can indulge your taste buds with tasty street food from around the world in the Food Court, which also offers a wide variety of vegan and gluten-free options.
Greenwich for art lovers
The Fan Museum was founded in 1991 by Dicky and Helene and is the only museum of its kind in the world, starting with Helene's own collection of fans. It is home to 4000 fans from all over the world. The collections are displayed in thematic exhibitions that vary according to the presentation of the fans in historical, economic and sociological contexts. For many years fans have been used in a variety of ways as ceremonial tools, status symbols, cooling and winnowing devices, fashion accessories, advertising gifts and even as commemorative gifts. The museum is open to groups of 10 to 30 people and offers guided tours, meals and educational activities.
Did you know that 137 years ago the Greenwich Meridian was delineated? In 1884, it was determined at the Royal Observatory at Greenwich that longitude 0° was found, and thanks to this discovery the world is directed by the same 24-hour clock.
Top 5 travel tips in Greenwich
1. See the imposing National Maritime Museum
Founded in 1937, the National Maritime Museum is the most important maritime museum in England. The place houses more than two million objects such as maritime arts, manuscripts, maps, ship plans, scientific instruments of the time, British portraits and instruments for measuring time and the stars. It is a museum that not only holds the most comprehensive collections connecting the country to the sea, but also includes the world's most comprehensive maritime history library, with books dating back to the 15th century. The gallery is a mixture of the culture, economy, social and maritime history of England.
2. Discover the renowned and iconic Royal Observatory at Greenwich
It is an astronomical observatory built in 1675 on the orders of King Charles II of England. It is the site of the Zero Meridian, where all cartographic measurements of longitude begin. It is now a gallery of astronomical, navigational and horological tools and artefacts. The Royal Observatory at Greenwich is part of the National Maritime Museum.
3. Tour the famous Cutty Sark
One of the best known ships in the UK merchant navy was one of the last clipper ships built in the 19th century. It transported tea from China to London, which was a very profitable business for England at the time. Nowadays, it is a museum ship that shows the history and the journey that this sailing ship made for many years. Due to its importance to the English economy and the fame of whisky in British culture, in any restaurant in Greenwich you can find the exquisite Cutty Sark liqueur. The museum is open to the public every day of the year.
4. Take a stroll around the outstanding Old Royal Naval College
It was a training facility for the Royal Navy from 1873 to 1998 and also provided advanced training for naval officers. It was originally built to serve as the Royal Hospital for Seamen in 1712, better known as Greenwich Hospital, but the hospital was closed in 1869. Today it is a priceless piece of architecture in the centre of Maritime Greenwich. The Chapel Royal and Painted Hall are open to the public.
5. Be part of British royalty at the sensational Queen's House
It is a former English royal dwelling founded in 1635 and built for Anne of Denmark, wife of King James I. It is listed as the first royal building in the world. It is listed as the first classical-style building built in the UK. Over the years it ceased to be a royal residence and became a hospital, so it was renovated and enlarged. Today the house is part of the National Maritime Museum and its facilities are used to display much of the important collection of maritime paintings and portraits. By 2012 the palace gardens were used for the equestrian events at the London Olympics.
FAQs: Holiday Rentals & Lettings in Greenwich
What was the average price for a holiday rental in Greenwich last year?
Greenwich has an average price of £162 per night, which is a relatively high one for a neighbourhood in the United Kingdom.
When are holiday rentals cheaper in Greenwich?
If you would like to get the most out of your money, the most budget-friendly months to visit Greenwich are May (£150 per night for accommodation, on average), April (£154), and September (£155).
When does the price of holiday rentals in Greenwich go up the most?
When you look at renting a holiday letting in Greenwich, the highest prices are usually seen in the month of January (with an average of £175 per night), followed by December (£174), and February (£171).
Is Greenwich a good location for a spontaneous getaway?
It is better to plan ahead in Greenwich as only 38% of the properties are free, following the data observed last year.
When are more holiday lettings available?
The best months to find free accommodation in Greenwich are March (the average amount of properties that are free reached 46%), April (44%), and February (42%). However, even during the time when availability is the highest, the average is 44%. It would be a good idea to always prepare your holiday to Greenwich in advance.
When are there fewer rental options available in Greenwich?
The months when it is most difficult to find accommodation in Greenwich are, in order, December (with 29% of available rentals), November (31%), and August (34%).
How many rentals are available in Greenwich?
Our inventory features around 1,100 properties from 10 partners.
Holiday destinations nearby
Holidu compares hundreds of websites to find your perfect holiday rental for the best price.