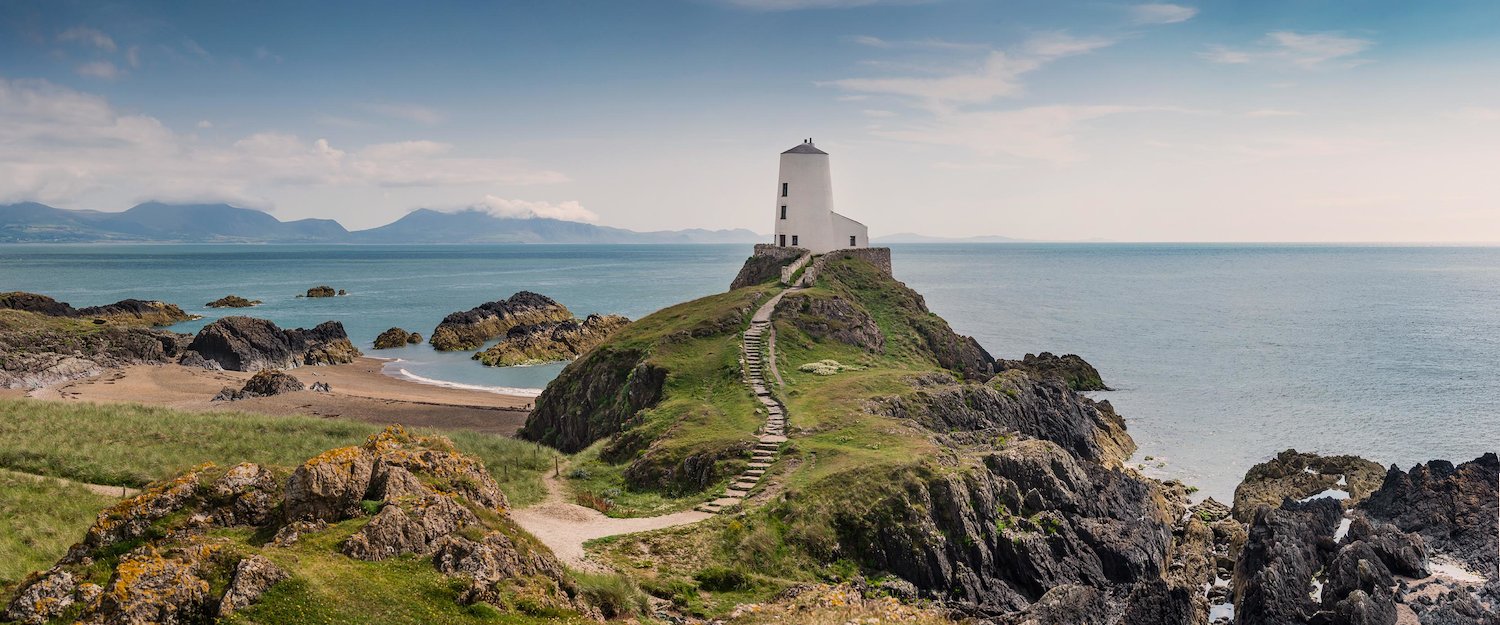 Holiday rentals and lettings in Mumbles
Start comparing over 166 rentals in Mumbles and book at the best price!
Holiday Rentals & Lettings in Mumbles
Popular Holiday Rentals & Lettings in Mumbles
Holiday Rentals with Free Cancellation
Pet-friendly Holiday Rentals & Lettings
Holiday Rentals & Lettings with Internet
Holiday Rentals & Lettings with Parking
Find Holiday Rentals & Lettings in Mumbles
Highlights in Mumbles
Extensive spas
Golden sand crystalline beaches
Unbeatable sunsets
Walks on the beach
Adorable rentals for all needs
Prices and availability
Holiday lettings prices Mumbles
£179 annual average
Sep
Oct
Nov
Dec
Jan
Feb
Mar
Apr
May
Jun
Jul
Aug
Average price per week
Holiday lettings availability Mumbles
40% annual average
Sep
Oct
Nov
Dec
Jan
Feb
Mar
Apr
May
Jun
Jul
Aug
Percentage of available lettings
Holiday rentals and lettings in Mumbles
Beautiful rentals near the beach
Mumbles, is a small, old and quiet fishing village, located on the curve that marks the entrance to the Gower peninsula, on the outskirts of Swansea. Today it is an elegant seaside resort, whose bay is lined with sailboats and anchored boats, where many of Swansea's own residents dream of owning a home. It is the ideal destination to relax with its magical and cosy atmosphere. Staying in this town is the perfect opportunity not to miss any detail of the rest of the peninsula because yes, there is much to explore! Among the favourite activities of tourists are: taking a walk through its maritime areas, visiting its emblematic shops, such as the extravagant boutiques, surf shops and art galleries; or take a relaxing walk on the long miles of golden sand at Rhossili Bay. Mumbles is the perfect retreat for anyone looking to experience English culture with its centuries of tradition and history.
Amazing rentals for all needs
The holiday accommodation options in Holidu for this city are all cosy, warm and perfect for immersing yourself in the whole coastal lifestyle. It is the perfect place to receive the whole family, couples, tourists of all ages, or those who travel for work reasons, with rental options with capacity for up to 16 people. Undoubtedly, this city offers everything you need to spend an incredible holiday touring the Mumbles coast, and exploring the entire extensive Gower peninsula. The holiday rentals are fully equipped to guarantee a comfortable stay, they have comfortable bedrooms, living rooms with TV, Wi-Fi, sofas, kitchens, terraces, jacuzzis, private bathrooms, swimming pools and many of them are located a few meters from the beach so the views will be absolutely incredible.
Holidays in Mumbles
The area and getting around
The best shops for shopping in the city in the west of the bay
Located in a blessed position at the western end of Swansea Bay, Mumbles, it is the ideal destination for those travellers who enjoy gastronomy, since precisely its two main streets, Mumbles Road, and Newton Road, are famous for offering a wide range of culinary services that include traditional British food restaurants or modern high-quality cooking; Italian ice cream parlours, steakhouses, pizzerias, chocolate shops, as well as cafés where you can taste fresh sandwiches, salad; with many of these businesses facing the sea with views of the bay. On the west side of Swansea Bay, you will find more than 120 shops, boutiques, bistros, art galleries, miniature golf, restaurants and pubs, for lovers of walks and shopping to take advantage of this city!
Fascinating cultural and artistic attractions
Mumbles is a perfect city to explore its nooks and crannies, many of them with infrastructures belonging to the fourteenth century, so there are multiple attractions related to culture and art . It is a small town that has medieval churches, prehistoric menhirs and ancient castles. The historically most striking part of Mumbles is probably Oystermouth Castle, perched on a hill with stunning views of Swansea Bay that has a past full of raids and wars; and the famous lighthouse built in 1794. Close to the city centre is Lovespoon Gallery where you can find the largest collection of Love Spoon designs in all of Wales; It's also a great option to stop by the Oyster Gallery to see original artwork, jewellery, and designer gifts.
Travellers and activities
Mumbles for all types of travellers
Mumbles has many activities suitable for everyone as it offers a charming variety of attractions to make the most of its warm summer weather and astonishing beauties natural surroundings. It is a town known for its extraordinary beaches, and it has one of the best places in the whole of the United Kingdom to go hiking in its more than 39 miles of bays and beaches such as Gower, Three Cliffs Bay, Port Eynon and Rhossili; You can also go cycling, water sports and golf, for example, the old tracks of the world's first railway, which connected Swansea to Mumbles, are now an excellent place to practice cycling and walking routes. For sports fans, this seaside town is home to the first football team of the Welsh Premier League. Undoubtedly, its beaches are the main attraction, since we are talking about a peninsula that houses around 30 virgin beaches and coves. With the amount of things to do, this town offers a truly magical atmosphere, whether what you prefer to do is go shopping, admire nature, explore its beaches or simply have a coffee in the sun.
Mumbles for all ages
Both children and adults will love the many activities they can do in Mumbles, and its tourist sites make sure to bring fun, comfort and entertainment to all members of the family. At Mumbles Pier, Mom and Dad can race the kids in Mario cars or compete in air hockey or have fun together enjoying miniature bowling and the little ones can explore Gower's rock pool. As for its beaches, Langland Bay is an ideal beach for families to explore and take a coastal walk from the top of a cliff to Caswell Bay. Mumbles is a paradise for any type of outdoor activity and one of the best ways to take advantage of the natural resources it offers is in the water, and surfing is undoubtedly one of the most popular sports in the area. Progress Surf School, offers surf lessons to people of all ages and of all levels.
Did you know that according to the list compiled by The Sunday Times, Mumbles is the best place in Wales to live?
Top 5 travel tips in Mumbles
1. Explore stunning Oystermouth Castle
Oystermouth Castle is renowned for its majesty and romantic flair. It is an Anglo-Norman fortification located on top of a hill, which offers amazing views of Mumbles. It was built in the 12th century by the Norman lords and the Welsh princes of Deheubarth, and originally, it was only made of wood and stone, since then, the castle has changed hands many times, especially between the years 1106 and 1220. Fortunately, the disputes ceased completely, and today it is a majestic construction ideal to visit and where many thematic events are held throughout the year. Upon entering the castle, at the reception they hand out maps so that visitors can explore the secret passages, walk through the different sectors of the castle and learn the use that was given to each part, from the gigantic medieval banquets to the jousting tournaments. Legend has it that the ghost of a lady dressed in white haunts her dungeon, so you know, stay tuned so you don't miss any details!
2. Take photos at the iconic Mumbles Lighthouse
The Mumbles Lighthouse was built in 1794 to guide ships that had to cross the dangers of the Mixon Shoal ½ mile to the South to Swansea Bay. Currently, the original two open coal fire lights are still reflected in the two-level structure of the tower, although new technologies have been incorporated into its operation and in 2017, LED torches were included, updates to the solar energy system. And the entire electronic control and monitoring system was replaced. The lighthouse also has a fort on the south side, which was built in 1860 by the War Department to protect it. Today the lighthouse attracts many visitors to take photos and enjoy the sound of the waves and the wind in this emblematic place. There is no better place to sit and watch the waves.
3. Spend the afternoon with the family enjoying the Mumbles Pier
The Mumbles Pier, is undoubtedly a tourist attraction by the sea perfect for families to enjoy, and it is an 835-foot structure built ago Over 100 years old, in 1898, it is not only one of the few remaining privately owned piers in the UK, it is one of Swansea's most famous Victorian landmarks. Today it has a lifeboat house and fishing platforms. The spectacular panoramic views of the bay are, without a doubt, one of the best experiences that can be taken from this city, and you can also have a coffee or snack by the sea at the Beach Hut Café or have lunch at the Copperfish restaurant. It is a place full of stories and many anecdotes, so do not miss the opportunity to go and take a look at the jewel in the crown of Mumbles.
4. The best Italian ice cream in the whole city
Joe Cascarini is the creator of this renowned ice cream parlour who, as an ice cream lover, sought to incorporate the Italian touch in Welsh cafés, so he stuck to the recipe Italian family and developed the most recognized and luxurious Italian ice cream in the entire city. Joe's fresh vanilla ice cream has stolen the hearts of everyone who tries it, and each year it is this speciality that draws hundreds of tourists to Joe's Ice Cream Shop on St Helen's Road. You can enjoy the creamy ice cream in its plain and simple version or by adding sprinkles, foam, hazelnut sauces or marshmallows. However, you prefer to eat it, the important thing is that you do not miss out on this delicious delicacy.
5. The adorable Love Spoon with amazing designs
Mumbles is a gallery whose specialty is producing and preserving the largest collection of Love Spoon designs made by the best carvers in Wales. A Lovespoon is a spoon carved on traditional wood whose function is to serve as a romantic gift, for this, the grater uses symbols and decorations that adorn this beautiful ornamental piece. Being in the gallery takes you back to the 17th century, soaking up the ancient history of the Welsh Lovespoons, and you will immediately discover the impressive skill and creativity of the carvers in making these spoons in different shapes and sizes! There are spoons shaped like a dragon, a harp! And even like hearts!
FAQs: Holiday Rentals & Lettings in Mumbles
On average, how much do holiday lettings in Mumbles cost?
Mumbles is one of the cheapest destinations in the United Kingdom! The cost for a holiday rental here amounts to roughly £146 per night.
When can you get the best deals on holiday rentals in Mumbles?
Those who want to save as much as possible should visit Mumbles in April, May, and March which are the months that offer the most discounts, with average prices of £119, £127, and £136 per night, respectively, based on prices from the previous year.
In which months is it more expensive to rent a holiday letting in Mumbles?
When you look at renting a holiday letting in Mumbles, the highest prices are found in the month of December (with an average of £171 per night), followed by January (£170), and February (£157).
Is Mumbles a good location for a last-minute getaway?
When going on holiday to Mumbles, we recommend you to be proactive, as 82% of rentals are usually booked, according to last year's data.
What time of the year can I find more available holiday rentals?
In the previous year, the months with the largest number of accommodations available in Mumbles were November, December, and October with average availabilities of 48%, 28% and 28%, respectively. However, even during the months when the availability is the highest, the average is only 35%. It would be a good idea to always book a little in advance to be sure to find the rental of your dreams.
Are there many holiday lettings in Mumbles?
Our inventory contains around 260 properties from 7 partners.
Holiday destinations nearby
Holidu compares hundreds of websites to find your perfect holiday rental for the best price.