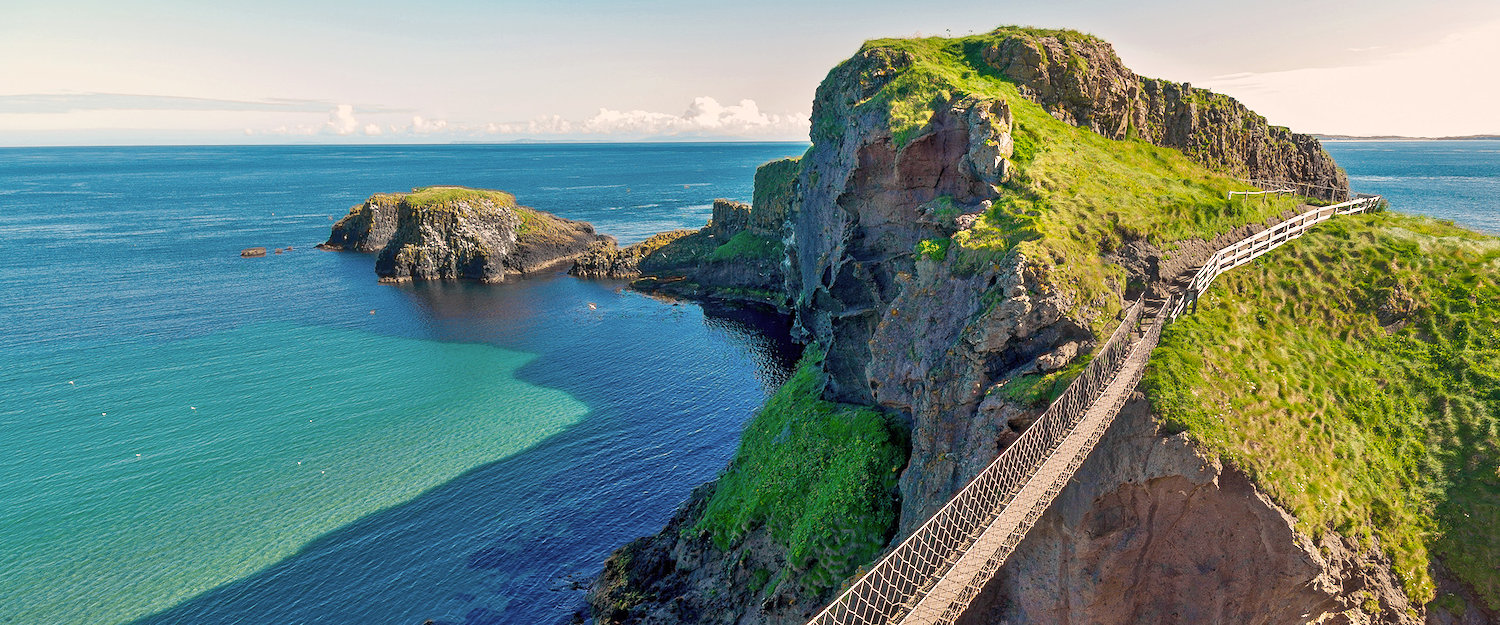 Holiday rentals and lettings in Portballintrae
Start comparing over 96698 rentals in Portballintrae and book at the best price!
Holiday Rentals & Lettings in Portballintrae
Pet-friendly Holiday Rentals & Lettings
Holiday Rentals & Lettings with Internet
Find Holiday Rentals & Lettings in Portballintrae
Highlights in Portballintrae
Beautiful coastal destination
Fascinating rock pools
Incredible views
The Giant's Causeway
Most popular in Portballintrae
Prices and availability
Prices
January
February
March
April
May
Average price per week
Availabilities
January
February
March
April
May
Percentage of available lettings
Holiday rentals and lettings in Portballintrae
Lovely rentals near the beach with the best views
If you are looking for a nice coastal destination to get away from the hustle and bustle of the city and spend an intimate and relaxing holiday, then Portballintrae is just what you need. At Holidu, you will find the perfect letting for you, perfectly located near the most interesting places and with beautiful views of the seaside. This is the perfect opportunity to relax and enjoy the peace and quiet that nature brings and let the sea wash your worries away.
Charming traditional-looking rentals with rooms for everyone
At Portballintrae you will find rentals filled with the "old world" charm, with whitewashed exteriors and that beachy feel, but with renovated interiors with all the amenities to make you feel at home. Plus, they come in all sizes, so it doesn't matter if you are travelling on your own or with friends and family. In fact, many of them are pet-friendly, so you can even bring your pets with you! Ready to spend a relaxing holiday in Portballintrae?
Holidays in Portballintrae
The area and getting around
A quiet gem for an intimate holiday
Portballintrae is known for the beautiful quiet landscapes it has to offer. To the north, you will find Salmon Rock Beach, a harboured shingle beach perfect for a sunny day out, as well as nice rock pools for you to relax in. A little further to the northeast, there is Runkerry Beach, locally known as Bushfoot Strand. To the east, there is a fantastic nine-hole golf course for those of you who like outdoor activities. If you want to visit some interesting historical sites, to the east of the village, you will find Dunluce Castle, a medieval structure now in ruins that offers wonderful views.
A great place with much to explore
One of the many pros of spending the holidays in this charming seaside village is its location. Portballintrae is very near the Giant's Causeway, a phenomenal geological formation located about 6 km away from the village. Nearby, to the southeast, you'll find the town of Bushmills, which is only about 2 km away. There, you'll find nice shops and a very antique whiskey distillery worth visiting if you are interested in tasting the real Irish flavour.
Travellers and activities
Portballintrae for the quiet ones
If you are one of those people that prefer more intimate holidays away from the big crowds and the noise, then Portballintrae is your ideal holiday location. You can spend a relaxing day at Salmon Rock Beach and take a swim in its tranquil waters or just enjoy the sunlight with a book and a cool drink. You could also go to Bushfoot Golf Club to challenge yourself to a perfect game, or simply take a stroll around the village to admire the architecture. Whatever it is that you do, you will surely get the peace and quiet you are looking for.
Portballintrae for nature lovers
Portballintrae is a great place to reconnect with nature. You can choose between Salmon Rock Beach, if you want a calm beach to rest, or Bushfoot Strand if you are more of an adventurer and would like to surf over the waves and even spot some dolphins! Moreover, go hiking along the Causeway Loop to the Giant's Causeway for an unforgettable view of the sea and the peculiar basalt formations, as well as unique flora and fauna. When it comes to nature, Portballintrae never ceases to amaze.
"The Giant's Causeway got its name from a fable of the local folklore. It is said that the columns are the remains of a causeway built by a giant across the North Channel to get to his opponent, another giant from Scotland, and defeat him. Isn't that interesting?"
Top 5 travel tips in Portballintrae
1. Take an entertaining paddleboarding lesson
If you want to do something fun while enjoying calm waters, consider taking paddleboarding lessons. Book one with the Surf Sup NI company for you to get up on the board and get started. They have everything you need, from knowledgeable and patient instructors to adequate equipment for you to taste the waters and have the best day ever.
2. Visit Dunluce Castle
The impressive remaining ruins of this medieval castle are truly an unbelievable sight. Around the site, there are many explanatory notices as well as an audio tour that gives information about the history of the castle as well as of the village that once surrounded it. Moreover, this magnificent structure was featured in Game of Thrones! This is an unmissable stop for history lovers who want to learn more about Ireland's North Coast.
3. Hike to the majestic Giant's Causeway formation
This ancient geological formation is a true gift from nature. It was formed 50-60 million years ago during a volcanic eruption, then the basalt lava cooled down and took its iconic and peculiar hexagonal shape. Besides the impressive view, it is also home to a variety of animals and exotic flora. As if it weren't incredible enough, this location was also used as a filming setting in Game of Thrones! Portballintrae definitely has some cool locations for the fans of the series to visit.
4. Spend the day at Bushfoot Strand
A scenic beach with soft sand and beautiful landscapes. This beach is considered one of the best surfing beaches in the U.K. Its waves attract surfers from everywhere and they can reach an impressive height of 3.66 metres during stormy weather, so if surfing is your thing, this is the beach for you. Plus, thanks to its long shoreline, it is also perfect for long walks along its soft sand.
5. Travel to Bushmills and visit the Old Distillery
If you feel like exploring a bit further beyond, take a trip to the neighbouring town of Bushmills to stroll around its streets, and also to pay a visit to the oldest licensed distillery in the world! Enjoy a very interesting tour around the facility to learn more about the distillation process and don't miss the chance to taste real Irish whisky.
FAQs: Holiday Rentals & Lettings in Portballintrae
What was the average price for a holiday rental in Portballintrae in 2020, during the corona crisis?
Our data shows that Portballintrae has an average price of £118.76 per night, which is a relatively high one under the neighbourhoods in the United Kingdom.
When are holiday rentals cheaper in Portballintrae?
If you would like to save the maximum amount during your visit to Portballintrae, book to go there in March (£108.72 per night on average), October (£111.54), or June (£111.97) to find the lowest prices for the whole year.
In which months is it more expensive to rent a holiday letting in Portballintrae?
In 2020, the month that offered the highest average prices in Portballintrae was August, with an average price of £130.82 per night. This was followed by July, with an average of £127.98, and November, with £125.6.
Do I need to plan a trip to Portballintrae well in advance?
It's worthwhile to be proactive in Portballintrae as only 39% of the properties are free, following the data observed in 2020.
When are more holiday lettings available?
January, December, and March are, in order of highest to lowest, the months that present the largest number of properties free, with respective average availability figures of 73%, 66% and 64.25%.
Which months is it more difficult to find available rentals?
According to data from 2020, the months when it is most difficult to find accommodation in Portballintrae are, in order, August (with 3.2% of available rentals), July (10%), and September (17.5%).
How many holiday rentals does Holidu have in Portballintrae?
Our inventory features around 20 properties from 3 partners.
Holiday destinations nearby
Holidu compares hundreds of websites to find your perfect holiday rental for the best price.