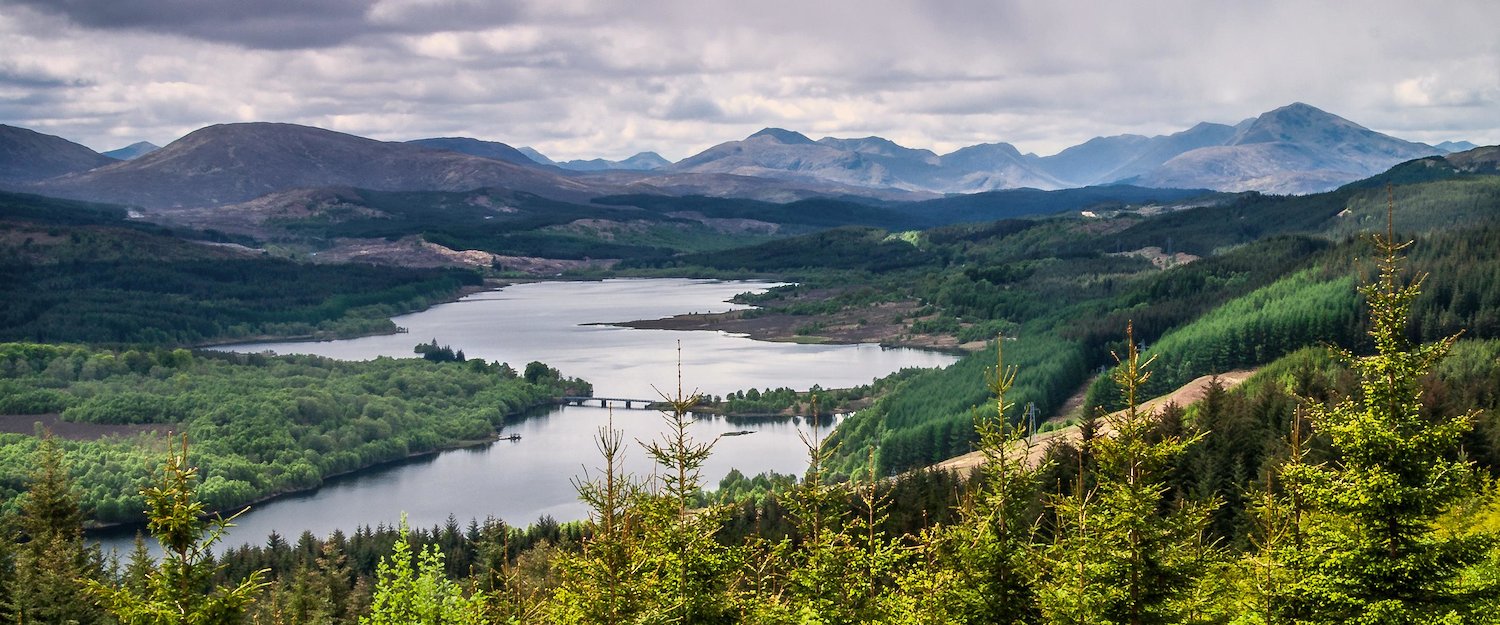 B&Bs in Glasgow
17 properties for B&Bs. Compare and book at the best price!
Popular Bed and Breakfasts in Glasgow
Highlights in Glasgow
Religious temples
Glasgow Cathedral
The Lighthouse
Riverside Museum
Interesting history
Most popular amenities for B&Bs in Glasgow
Other property types in Glasgow that might be interesting:
B&Bs in Glasgow
With its historical foundations, let Glasgow show us what it has
One of the most important cities in Scotland in Glasgow, this large territory is considered a major economic mainstay in the nation due to all its activity and relevance in the national territory. This city was built on an ancient settlement dating back to the Bronze Age, making it a historic place with interesting monuments and scenic landscapes. Ideal places to stay in Glasgow are located in the heart of the city centre and even within metres of Sauchiehall Street or overlooking gardens and tourist attractions.
Let the Scottish magic enchant you in Glasgow
Beautiful, spacious gardens that are right in front of giant windows that match an old European style, that's what you have at your disposal in Holidu's B&Bs. With an English breakfast, you can wake up to the sunshine and start preparing for your day, the interiors of these places are spacious with Wi-Fi and cable TV included and all the amenities of kitchen and living rooms and furniture on the outside of these places plus you can see the natural scenery.
Travellers and activities
Glasgow for religious sites lovers
Glasgow Cathedral is one of the oldest religious temples in the city, dating back to the 12th century and is now considered one of the finest Gothic architectural structures in Scotland. Inside you can find some contemporary elements, such as a collection of stained-glass windows made after the post-war period in the 20th century, as well as the crypt of St. Mungo, considered the patron saint of Scotland, a must-see on your visit!
Glasgow for iconic sites lovers
In the centre of Glasgow you can find a lighthouse, The Lighthouse, considered to be one of the most prominent sites in the region. The tower was originally designed by Charles Rennie Mackintosh, who was commissioned to lay out the tower to become part of the headquarters of The Glasgow Herald. At the top of this lighthouse was a water reservoir, whose main function was to be a fire safety measure for nearby production buildings. Normally, visiting historical sites gives us a taste of what that region may have been like and what the artistic, cultural and monumental influences of the place are like, and there's nothing better than seeing all of this at places like The Lighthouse!
Did you know that the city of Glasgow is the largest city in Scotland?
Top 7 travel tips in Glasgow
1. Join the art exhibitions here
If you are an art fan, then you must go to Kelvingrove Museum and Art Gallery, this was a significant museum and art gallery in Glasgow where many civic art collections from Europe are housed. It is considered as a second-biggest tourist attraction in Scotland.
2. Let's learn more about Glasgow
Riverside Museum is one of the historical and cultural sites you can't miss on your visit, it's an architectural masterpiece by Zaha Hadid which has meant a legacy of transport, engineering, and shipbuilding, it's a must-see.
3. Art lovers, let's go to the theatre!
The Sharmanka Kinetic Gallery is a kinetic sculpture theatre where you can detail many carved figures and pieces of old junk that are choreographed to music and lights. There are many stories and morals that you won't want to miss.
4. More of Glasgow's nature
Glasgow Botanic Garden is an iconic site for all the specimens they have of incredible European plants and species. It was created at the beginning of the 19th century, on a much smaller plot of land than you will see today. There are even greenhouses where there are tropical species that you will want to appreciate.
5. Glasgow Central Station, a must-see
Glasgow Central Station is the largest station you'll see in this major Scottish economic city. It was opened in the 19th century, has a Gustave Eiffel-like style with wrought iron arcades, and has many beautiful shops to visit, even you can visit several restaurants and relaxing places to spend time while you have a cup of tea and a great piece of a delicious cake.
6. A bit of Glasgow's local beauty
George Square is Glasgow's main square and is one of the must-see stops in your tourist destination. It is named after King George III and currently houses Glasgow City Hall with many statues and monuments.
7. Let's go for some hiking trails
Glasgow Necropolis is the ideal place to do some great hiking trails, you can have a great day exercising or admiring the structures this city has to show; take your family, the trails are not difficult at all, so you only have to take your best pair of shoes and take a long walk through this fantastic trails and make your body move a bit.
FAQs: B&Bs in Glasgow
Which types of services are available at the B&Bs in Glasgow?
Among the amenities offered by Holidu, it can be said that the B&Bs in Glasgow contain everything that holiday-makers wish for! Here, the B&Bs generally offer a variety of amenities, the most popular being: Wi-Fi (89%), view (32%), and garden (29%)...What are you waiting for?
What are the reviews like for the B&Bs in Glasgow?
According to Holidu's data, most of the B&Bs in Glasgow get a score of fewer than 4.5 stars. If this criteria is important for you, it will be necessary to pay a little more attention to the reviews.
Are the B&Bs in Glasgow suitable for holidays with children?
According to the Holidu data, 68% of B&Bs in Glasgow are suitable for holidays with children, it will therefore be easy to find the ideal B&B for you and your children.
Are the B&Bs in Glasgow suitable for holiday-makers and their pets?
Definitely! In Glasgow, 11% of the B&Bs accept pets, 29% also have a garden!
Do the B&Bs in Glasgow generally have Wi-Fi?
Of course! According to last year's data, 89% of B&Bs in Glasgow offer Wi-Fi. It is therefore no problem for you to will be able to stay connected at any time!
How much does it usually cost for B&Bs in Glasgow?
Most of the B&Bs in Glasgow (75%) tend to cost less than £100 a night. Therefore, this destination is perfect for reserving a cheap B&B!
Do the B&Bs in Glasgow generally have a fireplace?
Not always. According to Holidu's database, most of the B&Bs in Glasgow are not equipped with one.
Are the B&Bs in Glasgow suitable for trips with several people or better for a weekend break as a couple?
According to the data collected last year by Holidu, 68% of B&Bs are perfect for families with up to four guests. Approximately 14% of the B&Bs here have at least two separate bedrooms. Glasgow is the ideal destination for small groups of friends!
Holiday destinations nearby for B&Bs
Holidu compares hundreds of websites to find your perfect holiday rental for the best price.