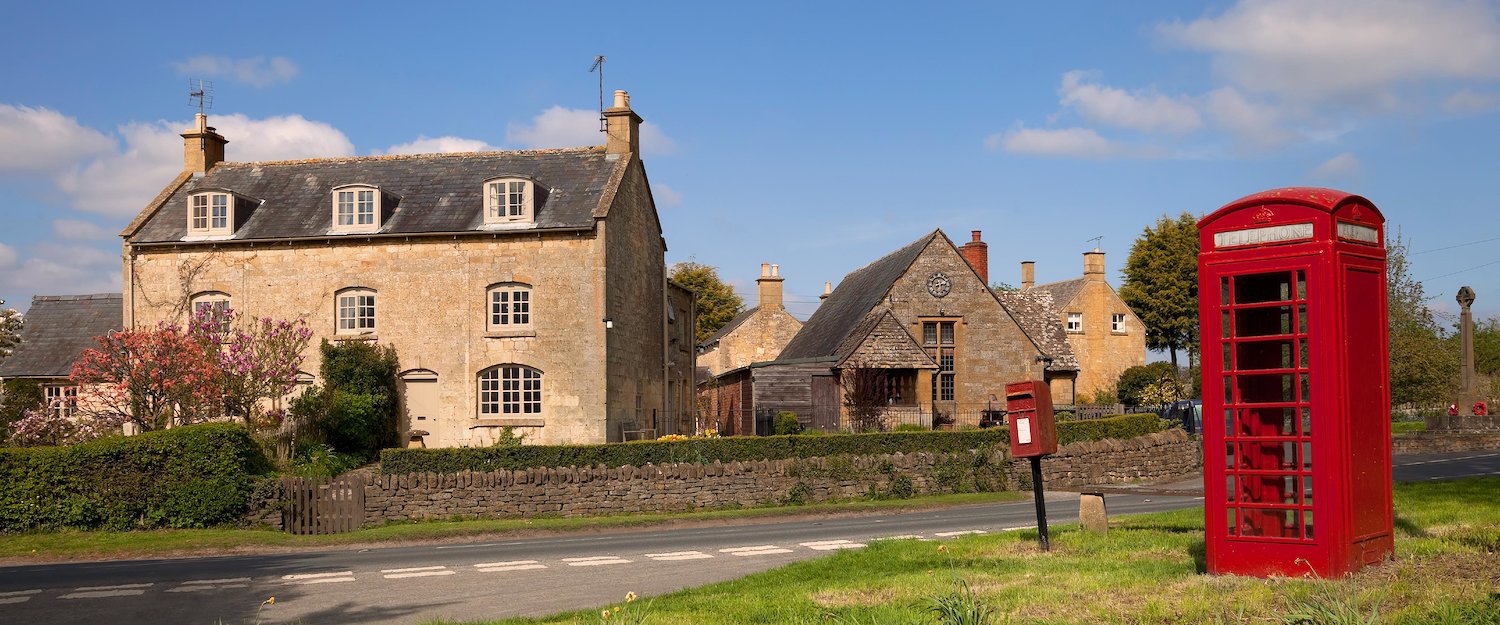 Cottages in Clitheroe
7 properties for Cottages. Compare and book at the best price!
Popular Cottages in Clitheroe
Find Cottages in Clitheroe
Highlights in Clitheroe
Ghost tour
College campus
Gardens
Castle
Shops
Art galleries
Most popular amenities for Cottages in Clitheroe
Other property types in Clitheroe that might be interesting:
Cottages in Clitheroe
A charming market town in Lancashire
Situated just 34 miles northwest of Manchester, Clitheroe is a lively market town with a rich history and stunning nature. Visitors will find plenty of ways to keep busy here. You can visit medieval abbeys, explore a castle, browse the shops in the town centre, and enjoy walks through the countryside. It's an excellent holiday option for anyone seeking a relaxing break away from the stresses of everyday life. Bring your partner, your family, or a group of friends to explore the gems of Clitheroe together!
A cosy cottage in Clitheroe
Enjoy a holiday in Clitheroe to the fullest with a cosy cottage stay. The charming, atmospheric town boasts a wide range of cottage rentals, with a little something for every type of traveller. Cottages here typically feature stone exteriors and are set on quiet streets. Stay in a cottage with a garden and plenty of privacy. Or, opt for a cottage with a private balcony where you can enjoy spectacular views of the surrounding countryside and valley. Cottages are well-equipped with modern amenities such as high-speed Wi-Fi, heating, air-conditioning, and a washing machine to ensure your comfort throughout your stay. Many rentals are pet-friendly, so bring your furry friends along! With such excellent cottage rental options in Clitheroe, you'll be sure to find one suited perfectly to your travel preferences.
Travellers and activities
Clitheroe for couples
Couples can enjoy a leisurely holiday spent strolling through the quaint streets of Clitheroe. Better yet, opt for an interactive guided tour of the town with Top Hat Tours, which offers incredible ghost tours. During the ghost tour you'll learn fascinating historical facts about various landmarks and buildings around the town, as well as some spooky local legends! Afterwards, pop by Corto on King Street for a nice cocktail to wind down after a fun day of exploring.
Clitheroe for families
Enjoy a leisurely family walk to the stunning Stonyhurst College. The college campus boasts incredible architecture and lovely gardens. It was founded in the 1500s and is home to a fascinating history. You can walk the grounds to admire the historic buildings and tranquil atmosphere. For a family-friendly dining experience, opt for a lovely dinner at The Emporium which serves creative, slightly upscale cuisine. Or, dine at Vista Cielo where you can enjoy Mediterranean fare in a friendly atmosphere.
The Clitheroe Market has been regularly held since the 12th century!
Top 7 travel tips in Clitheroe
1. Tour the Clitheroe Castle and Museum
Situated on Castle Hill, this historic castle and museum is well worth the visit! You can enjoy exceptional views of the Ribble Valley and surrounding countryside from the top of the hill. Inside the museum and castle you can browse the extensive galleries and collections of artefacts and displays which walk you through the local history. There's also a café inside where you can enjoy a light lunch, tea, or coffee.
2. Visit the 16th-century Browsholme Hall
Dating back to the early 1500s, Browsholme Hall is an estate with magnificent landscaped gardens and a tearoom. You can enjoy a guided tour of the historical home where the guide will lead you through the various rooms of the house while offering detailed information about the items on display. You can also walk around the gardens of the estate, which offer spectacular views and scenery of the valley.
3. Browse the shops
Spend some time wandering the centre of Clitheroe on foot. The quaint streets of the town are lined with an impressive collection of shops. You can find various shops selling antiques, books, clothing, homeware, and specialized items! Shop around to find some souvenirs to bring back home with you.
4. Shop for vintage wines at Byrnes Wine
Wine lovers should be sure to stop by D. Byrne, a wine shop in the town centre selling numerous award-winning vintage wines. The shop is considered to have one of the best wine selections in the area, with an impressive range of wines to choose from at unbeatable prices!
5. Stop by the Clitheroe Market
As a market town, the Clitheroe Market is one of the top attractions to visit. It is held on Tuesdays, Thursdays, and Saturdays, and you'll find a variety of stalls selling all kinds of wares. Browse the kiosks to find homemade cheeses, fresh produce, meats, hot food, candles, crafts, honey, fresh bread, and more!
6. Visit the ruins of a medieval abbey
Whalley Abbey is free to enter and boasts a lovely tranquil atmosphere surrounded by trees and greenery. It's a great place to walk around while enjoying a glimpse of history. The ruins are quite large and will take around an hour to fully be explored.
7. Browse the art galleries
If you're a fan of art, Clitheroe is an excellent destination for you. The town is home to several renowned art galleries. Do a self-guided tour of the many galleries around the town. Browse the modern works and sculptures at Longitude Art Gallery. Also, stop by The Keep and Platform Gallery, both of which sell different types of art, including pieces available for purchase!
FAQs: Cottages in Clitheroe
Which types of amenities can you expect to find at the cottages in Clitheroe?
Among the amenities available on Holidu, it seems that the cottages in Clitheroe contain everything that travellers desire! Here, the cottages generally have a variety of amenities, the most popular being: Wi-Fi (95%), garden (84%), and view (42%)...What more could you want?!
Are the cottages in Clitheroe pet-friendly?
For sure! In Clitheroe, 26% of the cottages accept pets, and 84% also have a garden!
Do the cottages in Clitheroe mostly come with Wi-Fi?
Certainly! According to the data collected last year, 95% of cottages in Clitheroe include an internet connection. So no need to panic, you will be able to stay connected during your stay!
How much does it cost on average for cottages in Clitheroe?
The majority of cottages in Clitheroe (79%) in general cost less than £100 per night. This is the perfect destination for booking a budget-friendly cottage!
Are the cottages in Clitheroe suitable for holidays in big groups or rather for a holiday as a couple?
According to Holidu information, 68% of cottages accept up to four guests. Approximately 79% of the cottages here have at least two separate bedrooms. Clitheroe is the ideal destination for small groups of friends!
Holidu compares hundreds of websites to find your perfect holiday rental for the best price.