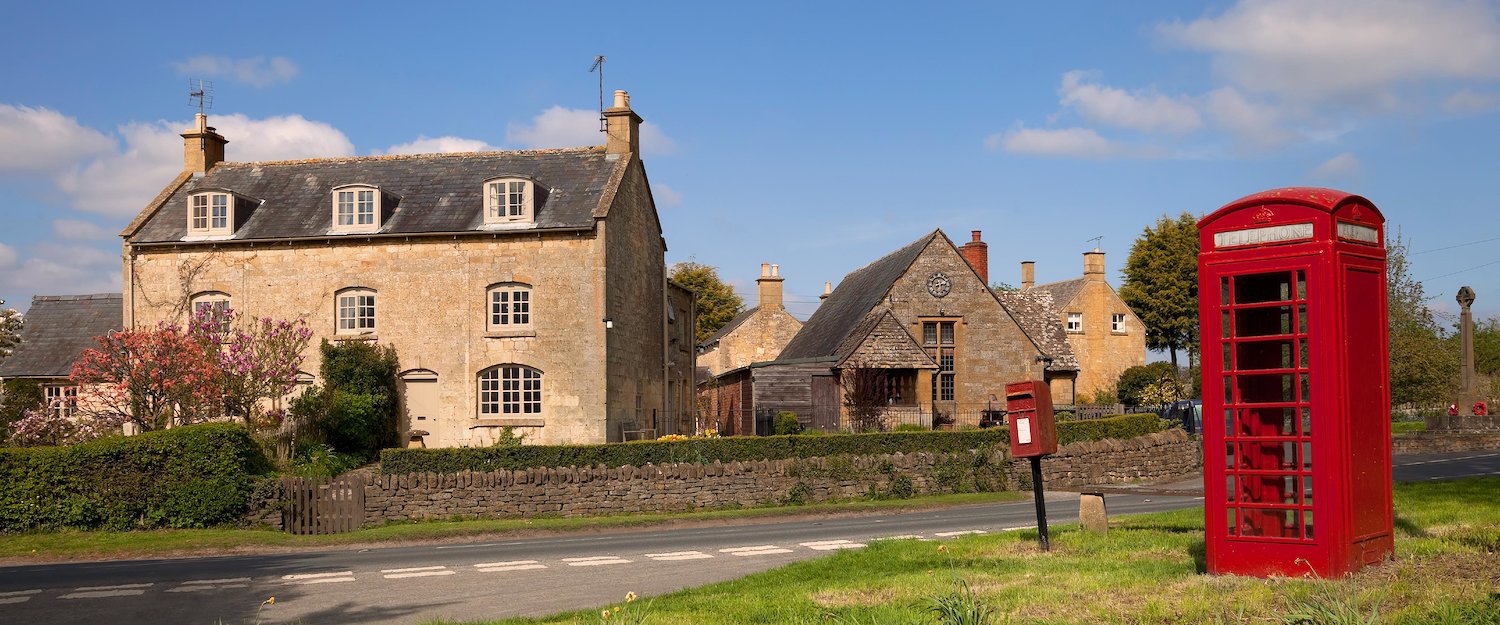 Log Cabins & Lodges Clitheroe
Log Cabins & Lodges in Clitheroe
7 properties for Log Cabins & Lodges. Compare and book at the best price!
Popular Cabins in Clitheroe
Find Log Cabins & Lodges in Clitheroe
Highlights in Clitheroe
Fabulous parks
Magnificent natural reserves
Impressive castles
Old abbeys
Most popular amenities for Log Cabins & Lodges in Clitheroe
Other property types in Clitheroe that might be interesting:
Log Cabins & Lodges in Clitheroe
Wonderful lodges in the Lancashire countryside
In the county of Lancashire, you will find a fantastic, magnificent town to enjoy a few well-deserved days off with your partner. Surrounded by beautiful natural places to visit and relax in the midst of the tranquillity of the countryside. Visit the beautiful town of Clitheroe, where you will find wonderful lodges to stay and spend a pleasant time in the serenity of this place. Tour the incredible castles that still retain much of their structure. Visit the magnificent museums with unbelievable exhibits of objects from hundreds of years. Explore all the natural areas such as parks and nature reserves where you can enjoy the fresh air of the countryside. Be sure to enjoy a well-deserved holiday in one of the quietest places in the county that you can visit.
Fascinating log cabins near the hills
The lodges that you can choose to stay in while exploring all the beauty of Clitheroe are great, with a stunning open-plan living area that connects the living room with the kitchen to share fun moments. You will find comfortable sofas, plasma TV, fireplace, and high-speed internet to keep you connected. The kitchen has all the necessary appliances to bake and cook the most delicious meals including a refrigerator, oven, stove, kettle, cutlery, crockery and much more. Don't miss out on relaxing in the wonderful bedrooms with cosy single and double beds with linen included. To spend a pleasant time, you will discover a charming enclosed garden with furniture so as not to miss the great views of the picturesque Clitheroe hills.
Travellers and activities
Clitheroe for hiking lovers
If you are one of those who enjoys doing outdoor activities, appreciating the beauty of the countryside. In Clitheroe, you will find a variety of incredible places to explore and have a good time. Pendle Hill is undoubtedly one of the must-sees in the town, located in the east of the county of Lancashire. You will find the best panoramic views that will take your breath away due to its gentle hills, forests, and lakes perfect for hiking and not missing a second of all the beauty of this place. The summit of Pendle Hill is 557 meters above sea level, offering extensive views across the valley. A walk-up Pendle Hill is highly recommended due to the extraordinary scenery and tranquillity that can only be found in this area of ​​the county.
Clitheroe for castle lovers
The outstanding natural landscapes that you will enjoy in Clitheroe are scarcely surpassed by some of the oldest fortresses and castles that you will find in the surroundings. Clitheroe Castle, is a medieval castle, which according to history has Norman origin and dates from the 12th century. The partially ruined structure has been listed as Grade I, and belonged to the Lacy family. During the guided tour, you will be able to see the magnificent rectangular tower of The Keep, considered the 2nd smallest stone building in all of England. Additionally, you will find a well-preserved chapel, the great hall and other rooms. Outside you can enjoy a walk in the 16 acres of extension, on which there is a wonderful natural park.
The geographical location of Clitheroe allows you to visit other fantastic regions that are located or a few kilometres away. You can visit the city of Lancaster, the county capital, and if you go a little north you will reach Manchester and Liverpool.
Top 7 travel tips in Clitheroe
1. Visit the grandiose Clitheroe Castle Museum
If you are taking a tour of the breathtaking Clitheroe Castle, at the end you must pay a visit to the incredible Clitheroe Castle Museum. Located on the castle grounds in an old stone house built in the 18th century. The museum was established in 1954, and houses an outstanding collection of 5,000 items on the social history of the county and the country. Likewise, you will also find a stunning exhibition on geology, archaeology, and everything related to the findings discovered in the area.
2. Stroll through Browsholme Hall and Tithe Barn
A walk around Browsholme Hall is one of the most relaxing things you can do in Clitheroe. This privately owned former Tudor house is considered to be the oldest family home in Lancashire. Listed as Grade I, it is currently managed by English Heritage. Among its impeccable attractions, in addition to touring the interior of the house, where you will discover magnificent rooms with some well-preserved period objects, you can enjoy a quiet walk through its extensive gardens. With a variety of plants and flowers, it is one of the best places to enjoy the tranquillity of the countryside.
3. Tour the amazing Brungerley Park
To enjoy a day in the midst of the tranquillity and serenity of the countryside, as well as enjoying magnificent outdoor recreational activities, a good place to visit is the wonderful Brungerley Park. Ideal to share quiet walks with your partner and your pet enjoying the views of this beautiful park where you will find a variety of plants, flowers, fountains, as well as great areas to share a picnic enjoying the surroundings.
4. Discover the ancient Sawley Abbey
Sawley Abbey, was an abbey of Cistercian monks built in 1149. However, in 1536 it was completely dissolved by orders of Henry VIII. Currently, there are ruins and a part of the structure that remains standing. You can take a tour of the place by taking a walk and exploring the surroundings, where you will find important information about its history, as well as extensive green areas to walk, enjoy the views and relax in the fresh country air.
5. Explore the magnificent Primrose Community Nature Reserve
In the lovely Primrose Community Nature Reserve, you'll find a beautiful location with a variety of natural settings including rolling hills, wooded areas, and lakes. Furthermore, to a wide variety of bird species, making it the perfect place if you are a fan of bird watching. Additionally, you can also enjoy other activities such as hiking or biking for a more fun experience. Do not forget to include a visit to this wonderful place in your Clitheroe itinerary.
6. Enjoy art in the fantastic Platform Gallery
In Clitheroe, in addition to enjoying magnificent natural settings to enjoy the beauty of the countryside, you will find a charming place that you will undoubtedly love, especially if you are an art lover. Platform Gallery, is an amazing establishment that houses fascinating art pieces from all kinds of local artists that reflect the remarkable landscapes of Clitheroe. You will also find paintings, ceramics, sculptures, and other objects by famous international artists. You can choose the item of your choice and take it home as a souvenir of a fantastic holiday.
7. Marvel at Worsaw Hill
Worsaw Hill, is definitely one of the most popular and visited places due to the extraordinary landscape to relax and enjoy all the natural surroundings. You will find great hills and numerous routes to hike, enjoy a day of camping or cycling, followed by a nice picnic, so you don't miss the breathtaking beauty of Worsaw Hill. If you want to surprise your partner with a romantic outing, this is undoubtedly one of the best places.
FAQs: Log Cabins & Lodges in Clitheroe
Which types of facilities can you typically find at the log cabins in Clitheroe?
When looking at the amenities available on Holidu, it seems that the log cabins in Clitheroe offer everything that holiday-makers dream of! Here, the log cabins generally have a variety of amenities, the most popular being: Wi-Fi (95%), garden (84%), and view (42%)...What are you waiting for?
Are the log cabins in Clitheroe suitable for holiday-makers and their pets?
Yes! In Clitheroe, 26% of the log cabins accept them, and 84% even have a garden!
Do the log cabins in Clitheroe generally come with an internet connection?
Yes! According to Holidu's data, 95% of log cabins in Clitheroe have an internet connection. You will be able to browse the internet during your stay!
How much does it cost for log cabins in Clitheroe?
The majority of log cabins in Clitheroe (79%) cost less than £100 per night. Therefore, this destination is perfect for booking a budget-friendly log cabin!
Are the log cabins in Clitheroe suitable for trips with friends or rather for an escape as a couple?
Judging by information from Holidu, 68% of log cabins are perfect for families with up to four people. Approximately 79% of the log cabins here have at least two separate bedrooms. Clitheroe is the perfect destination for families of four!
Holidu compares hundreds of websites to find your perfect holiday rental for the best price.
Log Cabins & Lodges Clitheroe