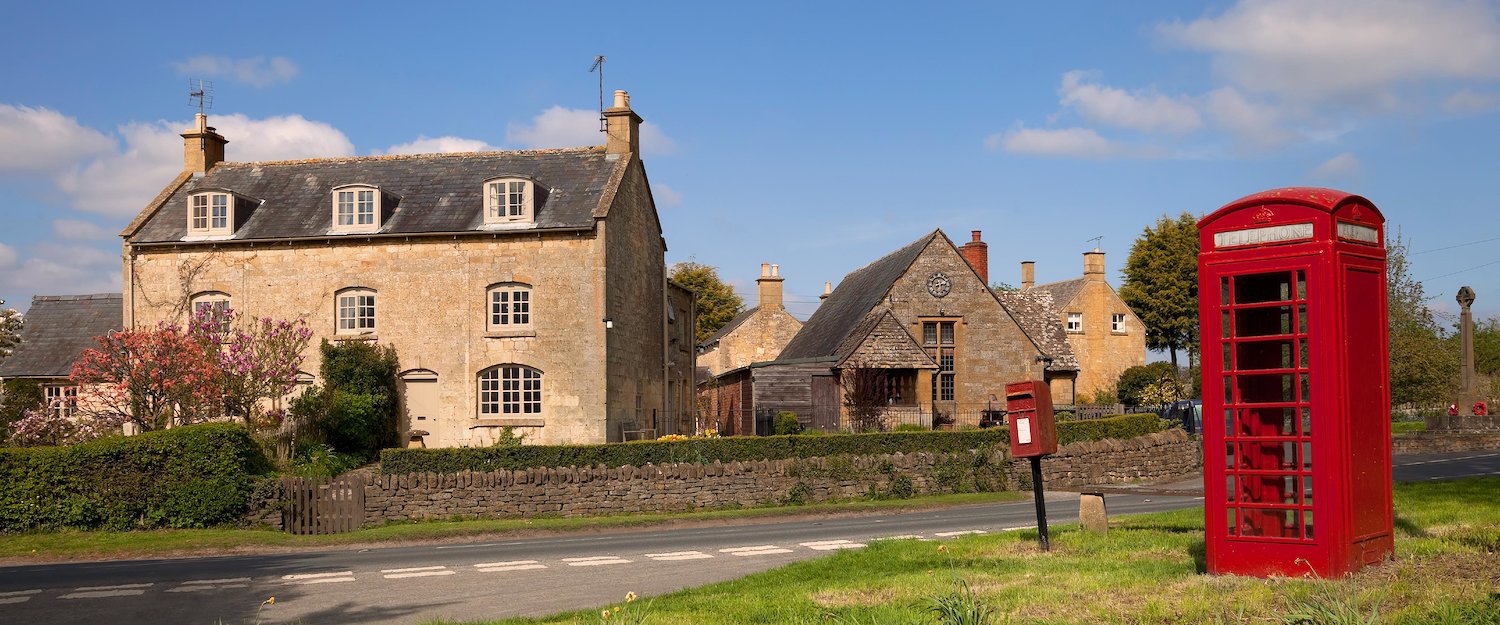 Cottages in Lytham St Annes
31 properties for Cottages. Compare and book at the best price!
Popular Cottages in Lytham St Annes
Find Cottages in Lytham St Annes
Highlights in Lytham St Annes
Relaxing beach
Cultural centres
Beautiful gardens
Historical monuments
Most popular amenities for Cottages in Lytham St Annes
Other property types in Lytham St Annes that might be interesting:
Cottages in Lytham St Annes
Modern and spacious holiday cottages near the beach
. A holiday by the beach is the perfect way to forget about the hectic everyday life, so Holidu has a destination for you today that will meet your expectations. In the county of Lancashire, England, lies the pretty seaside town of Lytham St Annes, a town characterised by its warm tourist atmosphere and variety of attractions. As well as being able to enjoy a pleasant day at the beach, you will also enjoy all kinds of interesting environments. From museums, galleries and parks, to historical monuments and much more. And as if that wasn't enough, you can stay in the spacious and comfortable holiday cottages available in the city. These accommodations have a very modern yet cosy style, perfect for a dream holiday. However, one of the things that most attracts visitors to these cottages is their incredible location, just metres away from the beach.
Relaxing and comfortable holiday cottages with everything you need.
When travelling, accommodation is one of the main things to consider, as it is where you come to rest after a long day of adventures. But, once you arrive at Lytham St Anne's, you'll have nothing to worry about. These holiday cottages come perfectly equipped with everything you need to make you and your loved ones as comfortable as possible. Here you will find beautifully decorated and furnished rooms, with a calming atmosphere that invites you to relax. In addition, you will have many benefits, such as new appliances, including a coffee machine, kettle, microwave, fridge, microwave etc. And as if that wasn't enough, you will be able to have free Wi-Fi, so you can stay connected even during your holidays. Don't think twice and come and enjoy the beautiful and sunny Lytham St Annes! Book your cottage now.
Travellers and activities
Lytham St Annes for beach lovers
If you're coming to Lytham St Annes, you'll have heard about its wonderful beach, so don't miss out on a visit. Here you'll find a beautiful long sandy beach almost 5 miles long, with deep blue water and a rather calm tide. This is the perfect place for a day in the sun, since as well as enjoying the ocean you can also hang out on the pier, walk your pet, have a picnic, or just sit on the sand and enjoy the sea breeze. Although it is a beach that doesn't have many attractions, numerous people come here for activities such as paddleboarding, parasailing, and even surfing. There is also a nice green, garden-style area behind the beach where visitors come to enjoy the small lake and its extensive lawns.
Lytham St Annes for culture lovers
As mentioned above, there are many interesting attractions in Lytham St Annes, and one of them is the fantastic Fylde Gallery. Here you'll find a small venue for art exhibitions by local and national artists, including paintings, drawings, and even sculptures. It's set up to encourage and promote art from Lytham St Annes, so you'll find numerous works from people close to this town. Stroll through this modern building with white walls and long corridors, enjoy an art-filled day and be moved by the brilliant and varied pieces made by this talented community.
The weather in Lytham St Annes will vary depending on when you go. It is recommended to visit between July and September, when the temperature is at its warmest.
Top 7 travel tips in Lytham St Annes
1. Spend the day at the beautiful Fairhaven Lake
One of the many fun places to spend a wonderful day is this beautiful saltwater lake. It is located on the coast right next to Granny's Bay, and is one of the most visited places by tourists because of its natural beauty. It is also quite popular because of the variety of water activities you can do here including boat rides, paddleboarding, jet skiing, canoeing and more. But you can also enjoy your afternoon on dry land with a leisurely picnic, tennis courts, and even trails for a relaxing walk.
2. Get to know the old Lytham Hall
It is an 18th century country house, set in an area of approximately 78 acres. It is built in the Neo-Palladian style, with a striking red brick façade and numerous windows. The interior is equally impressive with period decorations, including chandeliers, carpets, wooden walls, libraries, and other interesting items. Furthermore, don't forget to visit its beautiful natural areas full of lush trees and bright-green lawns.
3. Take a stroll through the tranquil Ashton Gardens
This is an ideal place if you are looking for a day out in the fresh air. It is approximately 10 acres in size, and has incredible vegetation everywhere you look, from bushes, leafy trees, colourful flowers and even a beautiful fountain located in the centre. Stroll along its many trails and enjoy the scenery, the wildlife that inhabits the grounds, and its fabulous tearooms.
4. Discover the Lytham Windmill
This iconic mill was built in the 19th century to grind wheat and oats to make flour. Since 1921 it has been disused, but still operates as an interesting tourist attraction and museum, where you can basically learn all about the history of this building and exactly how it was used. It is quite popular with visitors who come to this region, due to its antiquity and the various exhibits you can see here about the mill.
5. Get to know St Annes Pier
You can't leave this town without visiting the popular St Annes Pier, the perfect place for a stroll and amazing ocean views. This place attracts a lot of attention with its Victorian architecture and the variety of kiosks and stores around. From music venues, shops, cafés, restaurants, and even an arcade, you'll find a haven of fun near the beach.
6. Pay a visit to the Promenade Gardens
Other fantastic gardens to be found in this city are the Promenade Gardens. It is very close to the waterfront, so if you are near the docks you can visit them easily. Here you will find a very well-kept garden, with beautiful and colourful flowers adorning every part of the premises, as well as shrubs and palm trees. Stroll along the paths laid out for visitors, visit the small lagoon, and sit and relax on the benches at the small square.
7. Explore St. Peter's Catholic Church
It is always a good idea to visit the many churches in England's cities, and this is one of them. It dates back to 1190, so it has a lot of history behind it. Although its exterior is not very striking, its interior is sure to leave you impressed. With beautiful wood panelling, religious paintings, sculptures, and brightly coloured stained-glass windows. You can also wander through the small but well-kept gardens once you've finished your visit.
FAQs: Cottages in Lytham St Annes
Which types of amenities are available at the cottages in Lytham St Annes?
When looking at the amenities you can find on Holidu, it seems that the cottages in Lytham St Annes contain everything that travellers need! Here, the cottages generally include a variety of amenities, the most popular being: Wi-Fi (93%), garden (79%), and view (14%)...Tempted?
How do travellers usually rate cottages in Lytham St Annes?
Judging by last year's information, only 14% of the cottages in Lytham St Annes get a rating of 4.5 stars. It can therefore be assumed that it is not the best destination for the highest-rated cottages in the United Kingdom.
Are the cottages in Lytham St Annes suitable for families with children?
According to information from last year, 14% of cottages in Lytham St Annes are suitable for holidays with children, it will therefore not be difficult to find the perfect cottage for you and your family.
Are the cottages in Lytham St Annes suitable for holiday-makers and their pets?
Of course! In Lytham St Annes, 29% of the cottages give you the opportunity to bring along your furry best friend, and 79% also have a garden!
Do the cottages in Lytham St Annes generally come with an internet connection?
Certainly! According to Holidu's database, 93% of cottages in Lytham St Annes offer Wi-Fi. This means that you will be able to stay connected during your stay!
How much does it usually cost for cottages in Lytham St Annes?
The majority of cottages in Lytham St Annes (71%) in general cost less than £100 a night. This is the ideal destination for finding an affordable cottage!
Do the cottages in Lytham St Annes generally have a fireplace or a swimming pool?
Good news! Judging by information from Holidu, many of the cottages in Lytham St Annes have a swimming pool. It's the ideal destination for you to spend the summer months!
Are the cottages in Lytham St Annes suitable for holidays in large groups or better for a holiday as a small group?
Judging by last year's information, 79% of cottages accept up to four travellers. Approximately 79% of the cottages here have at least two separate bedrooms. This is the perfect destination for small groups of friends!
Are you able to enjoy a beautiful view and spend time outside at the cottages in Lytham St Annes?
14% of cottages have a balcony or terrace, and 14% have a view, but this does not represent the majority, so availability can be selective. If this is a priority for you, you should start your research early, and use the filters to be sure to find the cottage that is perfect for you. However, 79% of cottages in Lytham St Annes have gardens, where you can enjoy the outdoors.
Holiday destinations nearby for Cottages
Holidu compares hundreds of websites to find your perfect holiday rental for the best price.