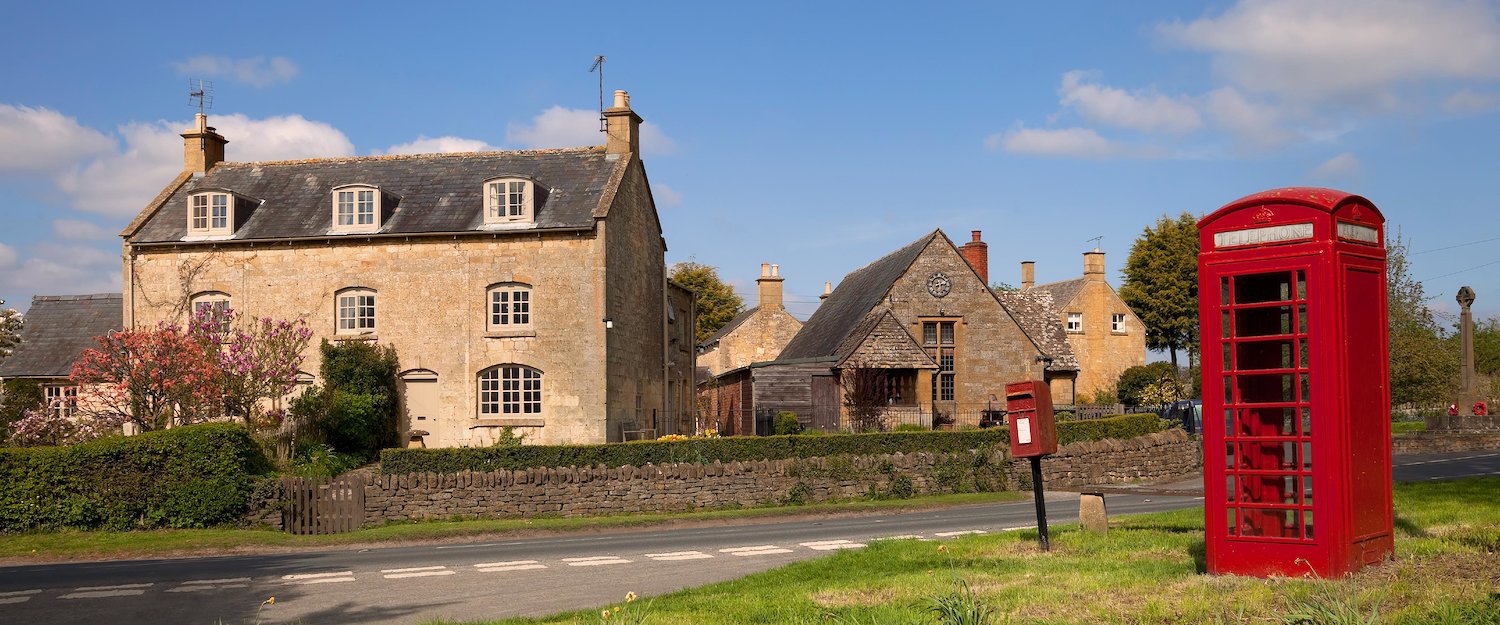 Holiday rentals and lettings in Lytham St Annes
Start comparing over 96 rentals in Lytham St Annes and book at the best price!
Holiday Rentals & Lettings in Lytham St Annes
Popular Holiday Rentals & Lettings in Lytham St Annes
Holiday Rentals with Free Cancellation
Pet-friendly Holiday Rentals & Lettings
Holiday Rentals & Lettings with Internet
Holiday Rentals & Lettings with Parking
Find Holiday Rentals & Lettings in Lytham St Annes
Highlights in Lytham St Annes
Gorgeous beaches
Extreme adrenaline
Diversity of exotic plants
Beautiful swan lake
Bowling in front of the sea
Incredible observation wheel
Most popular in Lytham St Annes
Other property types in Lytham St Annes that might be interesting:
Prices and availability
Prices
June
July
August
September
October
Average price per week
Availabilities
June
July
August
September
October
Percentage of available lettings
Holiday rentals and lettings in Lytham St Annes
Beautiful holiday rentals close to the sea
Are you looking for a place to spend a relaxing holiday in front of the sea? Are you a lover of sunsets over the horizon? Holidu has exactly what you are looking for. At Lytham St Annes you will find a host of holiday rentals close to the places to enjoy the best activities. From Comedy Carpet to Ribble and Alt Estuaries and from Lytham Windmill to St Ann's Pier, you will find plenty of rentals and discover all the things Lytham St Annes has to offer that are sure to make it a unique place to spend some quality time. Fall in love with the views of Fairhaven Lake, or take in all the architecture at Lytham Hall. Don't wait any longer, make your reservation at Lytham St Annes!
Luxurious interior finishes
The beauty of the coastline, the ocean front sunsets, the incredible attractions and the sights are largely the reasons why Lytham St Annes has become such a popular place in recent decades. In addition, the place has a great diversity of holiday rentals ready to satisfy any clientele. You can find holiday rentals with traditional European facades designed with modern materials but making reference to the medieval past, and in the same way you will find holiday rentals with modern exterior finishes and interior luxury. Likewise, the size and the meals vary a lot to suit the needs of the client. There are Holiday rentals of one bedroom with one bathroom, ideal for solo travellers or couples and there are others with three bedrooms and two bathrooms, comfortable for three people, with kitchen, internet, parking, garden, terrace and even swimming pool, ideal for families or groups.
Holidays in Lytham St Annes
The area and getting around
Writers and comedy in the north
In the north of the city there is a new attraction that will make all visitors burst out laughing. Created by artist Gordon Young, in association with leading design agency Why Not Associates, Comedy Carpet is one of the largest works of public art ever commissioned in the UK, it is a Walk of Fame-like attraction for Hollywood; but immortalizing and celebrating the jokes, songs and comedy lines of Britain's most beloved comedians and writers. They are meters and meters of written messages and illustrations in which 850 writers and comedians are represented, together in the style of a printed newspaper, that build this wonderful work of art that has also been called the horizontal Angel of the North. As if that were not enough, being on this attraction, you can enjoy an enviable view of the sea that will add a bonus to the whole experience.
Lake in the south of the city
In the south of this wonderful city there is a wonderful lake that offers a huge amount of activities, places to see, views of magical landscapes and a lot of fun. Created in 1890 with the intention of being a gigantic park, Fairhaven Lake is one of the most famous and most visited places in the entire region. The park was growing in attractions and facilities over the years, it incorporated at the beginning of the 20th century a pier and the boathouse in the shape of a pagoda, this was designed to contain housing for the Manager and an area where boats could be built . Today it has an area of ​​almost 20 hectares where you can enjoy play facilities for children, activities focused on teenagers, boat rental, a good game of golf, bowling, skateboarding and BMX, tennis and basketball courts, flower displays, picnic area and much more. In addition, the place is one of the favorite deserts of the public for regattas, water ski exhibitions and seaplane races. Despite the fact that the park went several years without producing new boats, in 2002 a pleasure boat offering cruises on the lake, "Jubilee", was launched.
Travellers and activities
Lytham St Annes for history lovers
History lovers will find a wonderful place in this beautiful city that refers to one of the most studied periods in world memory and that despite everything that is known, it still keeps many secrets and has many paradigms. The Spitfire Visitor Center in Blackpool was a former RAF hangar that was converted into a fine WWII museum. In the place you will find many replicas of transports used during the war. It owns the iconic Spitfire and Hurricane Fighter replicas and a wide range of restored RAF ground vehicles and equipment. It also has a beautiful conference room where visitors are usually attended or it is rented for groups of no more than 30 people for events or product launches and even photo sessions. As if that were not enough, you will be able to enjoy an extraordinary educational guided tour so that you can learn about all the vehicles and artifacts that the museum exhibits, their use during the war and the advantage they gave on the battlefield.
Lytham St Annes for landscape lovers
For nature lovers, this city has a place that stands out from the rest for the beauty of the facilities, for the great attention of the staff, for the quality and quantity of events that take place and for the enormous variety of animals that it has. . Wild Discovery is a fantastic zoo where you can see and learn from the hands of experts, about the life and habits of many animals from all over the world. In this wonderful place you will find animals of a lot of species from mammals of all types and sizes such as anteaters, meerkats, armadillos, elk, capybara and even bats, passing through birds of all kinds such as parrots, partridges, herons, chickens and even flamingos. , up to reptiles, amphibians and fish such as alligators, frogs, snakes, turtles, salamanders and even insects. At the zoo you can learn in depth about each of this species and many others through an educational guided tour offered by the staff. In addition, the place offers events in which you can prove yourself as an animal caregiver, you can connect with any of the species and, if that were not enough, it offers programs in which it is possible that a visitor adopts any of the species to contribute to the zoo's conservation program.
Did you know that Lytham Hall is the only building in Fylde Township that is registered on England's National Heritage List as a Grade I designated building?
Top 5 travel tips in Lytham St Annes
1. Fall in love with the architecture at Lytham Hall
This impressive 18th century Georgian country house is an extraordinary architectural work whose place occupies a much older structure dating from the 11th century. The place inside is a historical marvel that within its walls accounts for a good part of the memories. most representative of the place. It is possible to visit the house and tour it with a guide so as not to miss any detail of how it has evolved over time. In addition, the house has splendid gardens that are arranged so that visitors can enjoy their beauty and can do outdoor activities.
2. Take a walk through a beautiful park with landscaped gardens
Ashton Gardens is such a beautiful place that it seems magical, it has corridors surrounded by gardens of diverse vegetation but all very well designed and very well cared for. The park has several fountains and some statues that adorn it and give it a very special characterization. It also has some beautiful rooms that are usually used for events such as weddings; And as if that were not enough, the park has artificial lakes in which some animals such as ducks and turtles inhabit that can be fed by visitors.
3. Meet the white church
Fairhaven United Reformed Church also known as The White Church for its all white facades is one of the most important churches in the entire region. It is a true work of architectural art that causes you to contemplate. begin to build at the end of the 19th century and finished and inaugurated at the beginning of the 20th in 1912 the church has a facade of medieval structure with a raised bell tower that stands out from the rest of the buildings that surround it. Inside, non-visitors can appreciate the artistic details engraved on some of the walls and the beautiful stained glass windows that the church has.
4. Play golf on a peculiar course
MiniLinks® 18 Hole Par3 Golf Course, Crazy Golf & Pennines Putting Green & NIGHT GOLF is a pleasant golf course designed with 18 holes that are mainly intended for people who want to learn golf to improve their game. What is peculiar and one of the most attractive things about this course is that all the 18 holes are within the same field separated by some obstacles since most of the shots simulate the performance of a golfer on the green. It is a perfect place to spend a pleasant day playing sports, competing to win all 18 holes and practicing to improve your game..
5. Visit Lowther Gardens
This incredibly beautiful park is first of all the oldest in the entire region, inaugurated in 1905, it has gardens of great beauty, fountains of contemplation and many attractions to enjoy. At Lowther Gardens you can enjoy a great game of miniature golf, go bowling, have hard surface tennis courts, flower displays, picnic areas and a rose garden. In addition, many types of different events are usually organized in the place such as game fairs, gastronomic exhibitions, presentations of new products and many more.
FAQs: Holiday Rentals & Lettings in Lytham St Annes
How much do the holiday rentals in Lytham St Annes cost on average?
Lytham St Annes is one of the most expensive neighbourhoods in the United Kingdom! For a stay here you will pay around £135.98 per night.
What time of year offers, on average, the best holiday rental prices in Lytham St Annes?
According to our most recent historical data, the months that allow you to save the most in Lytham St Annes are January, March, and February, with average prices of £107.45, £108.52 and £109.06, respectively.
In which months is it more expensive to rent a holiday letting in Lytham St Annes?
When it comes to renting a holiday letting in Lytham St Annes, the highest prices are found in the month of June (with an average of £200.11 per night), followed by July (£163.17), and October (£151.29).
Is Lytham St Annes a good location for a spontaneous getaway?
If you decide to discover Lytham St Annes, we recommend organising your holiday ahead of time because it tends to be very high in demand, with an annual average occupation of 56% in the year 2020.
What are the best months for a spontaneous getaway?
The months that have the highest availability, on average, are March (with an availability of 66.25%), May (61.8%), and February (59.6%), according to the trends observed in 2020.
When are there fewer rental options available in Lytham St Annes?
The months with the lowest properties available in Lytham St Annes are, in order, August, July and September, with respective average availability figures of 15.4%, 17.5%, and 20.75%, based on data collected in 2020.
Are there many holiday lettings in Lytham St Annes?
Holidu has paired up with 6 different partners to give you an inventory to choose between 260 properties we have in Lytham St Annes.
Holiday destinations nearby
Holidu compares hundreds of websites to find your perfect holiday rental for the best price.