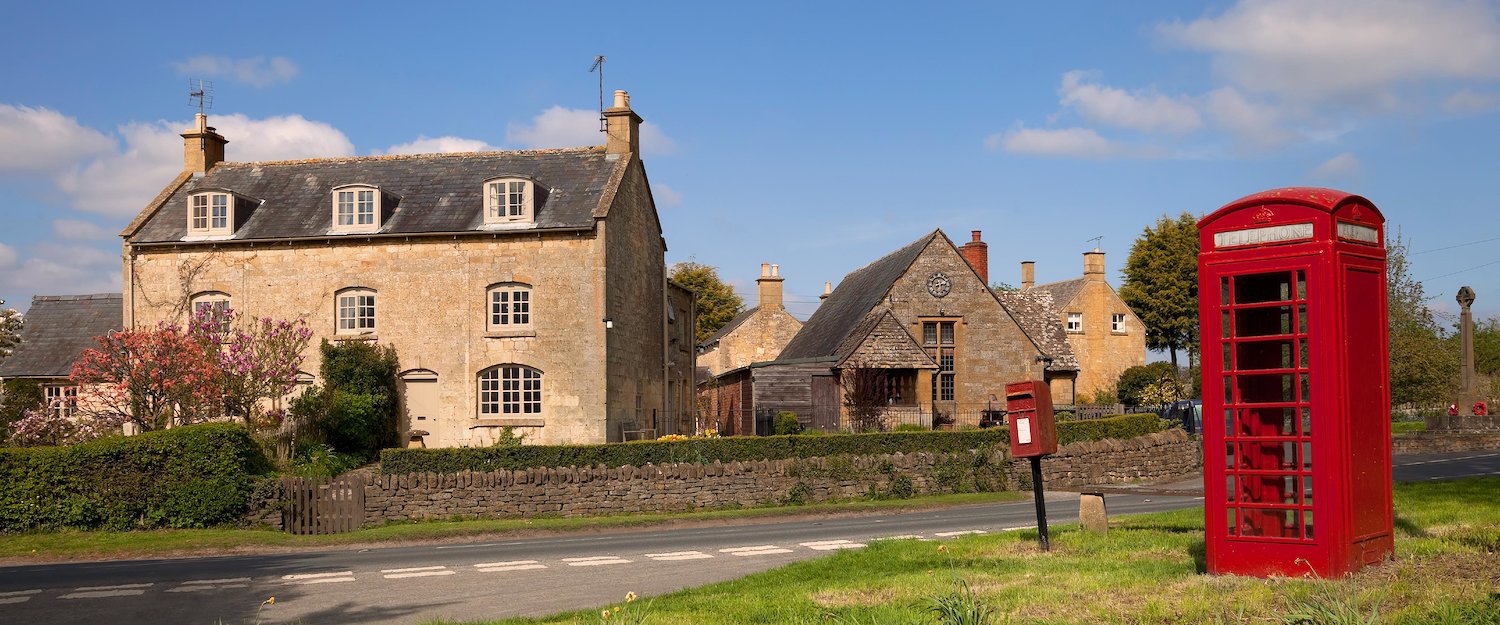 Glamping in Ribble Valley
2 properties for Glamping. Compare and book at the best price!
Popular Glampsites in Ribble Valley
Find Glamping in Ribble Valley
Highlights in Ribble Valley
Outstanding nature
Beautiful old castles
Magnificent gastronomy
Wonderful golf courses
Most popular amenities for Glamping in Ribble Valley
Other property types in Ribble Valley that might be interesting:
Glamping in Ribble Valley
Delightful glamping choices in the beautiful English countryside
Would you like to enjoy all the charms that the countryside and nature have for you? Visit the magnificent Ribble Valley, known as a non-metropolitan county, located in the Lancashire county of England. Here you can enjoy all the beauty of the English countryside by staying in any of its magnificent glamping properties, so you do not miss the most beautiful views and all the outdoor activities that you can do such as hiking, cycling, walks and many more. Explore its imposing ancient castles and abbeys, where you will learn about the most important historical events of the town. Stroll through its fields and mountains and enjoy the best natural scenery worthy of photographs. Do not miss the opportunity to enjoy the best food in the place visiting any of its wonderful restaurants, cafés, bars, and pubs to have fun and have a different time.
Fabulous glamping choices with terraces
Undoubtedly, one of the best ways to enjoy a few days of rest in nature is by staying in any of the fabulous, comfortable and luxurious glamping sites that you can find. You will discover that these beautiful accommodations include everything you are looking for to make this holiday the best. Comfortable kitchens with coffee maker, kettle, electric stove, microwave, and cosy dining room. Beautiful and soft single and double beds so that your rest will be the greatest. Additionally, you will find private bathrooms with towels included for your total comfort. Likewise, you can enjoy other amenities such as a flat screen TV with Wi-Fi, central heating and outside a wonderful area with a garden and decking area to share and admire nature. Choose which of these beautiful glamping properties you like the most and don't hesitate to book and enjoy the best holiday of your life.
Travellers and activities
Ribble Valley for castle lovers
Ribble Valley is a beautiful and peaceful town perfect for relaxing and enjoying the incredible views and charm of the English countryside. It offers its visitors remarkable places to explore and love. If you like old and imposing buildings like castles, you will find a breathtaking place that you must visit. The Clitheroe Castle and Museum is an old medieval-style castle that, despite being in ruins, is one of the most popular attractions in Ribble Valley for the impressive views to photograph that you can obtain when you reach the top of the mountain where you find the castle. Explore its extensive gardens with walking and hiking trails. What's more, you will find an incredible museum with amazing exhibits that will tell you the history of the castle and who inhabited it.
Ribble Valley for nature lovers.
Nothing better than enjoying impressive and beautiful natural settings to relax and unwind in the company of your family or your partner. In Ribble Valley, you will find a place described by its visitors as magical due to its impressive and magnificent views of mountains, hills, and extensive meadows like something out of a fairy tale. Pendle Hill is a point very visited by locals and tourists who seek to disconnect from the routine and enjoy only the tranquillity that the countryside offers. You can take incredible walks following its stone path or follow any of the marked routes for hiking, mountaineering or cycling. Finally, you will also find an adorable cafeteria to take a break and share delicious food or drinks.
The charming Ribble Valley occupies the largest area in Lancashire, yet it is the least populated area in the entire county, with just 57 thousand inhabitants. Favourite by tourists for its incredible and outstanding natural beauty, typical of the fields of England.
Top 7 travel tips in Ribble Valley
1. Enjoy the best wine at Whalley Wine Shop
For all wine lovers, in Ribble Valley you will find a fantastic store with the finest selection of wines you can imagine. Whalley Wine Shop is a prestigious place, with worldwide recognition and with franchises in different European countries such as Spain, Germany and France, which offers the best wines of the highest quality, such as pink, white or red wine, Malbec Chardonnay, Pinot Noir, Pinot Grigio and many more, so you must pay a visit to this impressive store on this visit to Ribble Valley, in order to take your favourite wine home with you. Additionally, you can also find next to the store an incredible bar of the same name where you can taste these magnificent wines.
2. Explore the old Whalley Abbey
The beautiful Whalley Abbey is a charming place perfect for taking walks, meditating and relaxing, although there are only ruins of what was the abbey, it is worth a visit in its surroundings and enjoy walks through the ruins and around the lake and the roads near the river. Explore the beautiful gardens with on-site information boards about the abbey and its history. Visit their adorable café and enjoy a delicious hot drink.
3. Have fun at the Salvage House
One of the best places you can visit with a great atmosphere and good service is the fantastic Salvage House, a well-known street food restaurant bar and music, where you can also enjoy delicious food and refreshing alcoholic and non-alcoholic beverages, the best live music and entertainment events. The atmosphere is stunning to relax and have a good time with your partner. The staff are friendly, and the service is second to none. It is one of the busiest parts of the area to have fun and undoubtedly, you cannot stop visiting.
4. Learn to dive at the incredible Reefers & Wreckers
One of the funniest things you can do on this Ribble Valley holiday is to enjoy some fun diving classes, at Reefers & Wreckers you will have the best highly qualified instructors, the most comfortable facilities and the most modern equipment so that you can get started in this fantastic activity. Discover all the sea life diversity from the beautiful corals, plants, to all the marine diversity. This activity is ideal for all ages and undoubtedly, it is a completely fun experience to try.
5. Enjoy a delicious meal at Mitton Hall
Mitton Hall is a great place to enjoy authentic traditional British food, in its menu you can find a wide variety of options to satisfy the most demanding tastes, as well as enjoy a great variety of magnificent wines and other alcoholic beverages. Mitton Hall is known for providing excellent service and premium care. Its atmosphere is pleasant, and it is highly recommended by its visitors due to its exquisite cuisine. It is a good place to be.
6. Relax by playing a nice round of golf
Nothing better to relax than to enjoy a fabulous game of golf. In Ribble Valley, you will find the magnificent Whalley Golf Course, a charming golf course with 9 holes and obstacles where you will spend a fun and different time with your family or with your partner. You will also find all the necessary equipment so that you do not miss a moment of enjoyment in this course with the best views of the surroundings of the Ribble Valley course. Furthermore, you will discover a lovely clubhouse, with fantastic service and the best food to share after a day of fun playing golf.
7. Visit charming Whalley Warm & Dry
In Ribble Valley you can enjoy the beautiful nature and its surroundings exploring through its hiking, biking and mountain routes. To make these activities much more comfortable, you should visit the incredible Whalley Warm & Dry mountain goods store. Here you will find everything you are looking for and more related to articles, clothes, shoes, and all the equipment to enjoy all these outdoor activities. Additionally, you can also find personalized service, and you can have shoes and clothes made to suit you. This is undoubtedly one of the best places you will find to buy all the utensils you need and much more.
FAQs: Glamping in Ribble Valley
Which types of amenities can you expect to find in the glamping sites in Ribble Valley?
Out of the amenities available on Holidu, it appears that the glamping sites in Ribble Valley contain everything that travellers search for! Here, the glamping sites generally include a variety of amenities, the most popular being: garden (67%), balcony (50%), and barbecue (33%)...Sound tempting?
How do travellers usually rate glamping sites in Ribble Valley?
The glamping sites here are often well rated. 67% of the glamping sites in Ribble Valley have excellent reviews and an average rating of 4.5 stars!
Are the glamping sites in Ribble Valley suitable for family holidays?
Holidu's data reveals that 67% of glamping sites in Ribble Valley are child-friendly, it should therefore be very easy for you to find the ideal glamping for you and your children.
Are the glamping sites in Ribble Valley suitable for holiday-makers who wish to travel with their pets?
Of course! In Ribble Valley, 33% of the glamping sites are pet-friendly, 67% also have a garden!
Do the glamping sites in Ribble Valley mostly offer Wi-Fi?
According to last year's data, around 33% of glamping sites in Ribble Valley have an internet connection, a rather high percentage!
What are the prices like for glamping sites in Ribble Valley?
According to last year's data, there are few glamping sites in Ribble Valley costing less than £100 a night.
Are the glamping sites in Ribble Valley suitable for trips with friends or rather for a weekend break as a small group?
According to Holidu's database, 100% of glamping sites accept up to four people. Approximately 33% of the glamping sites here include at least two separate bedrooms. Ribble Valley is the ideal destination for small groups of friends!
Holidu compares hundreds of websites to find your perfect holiday rental for the best price.