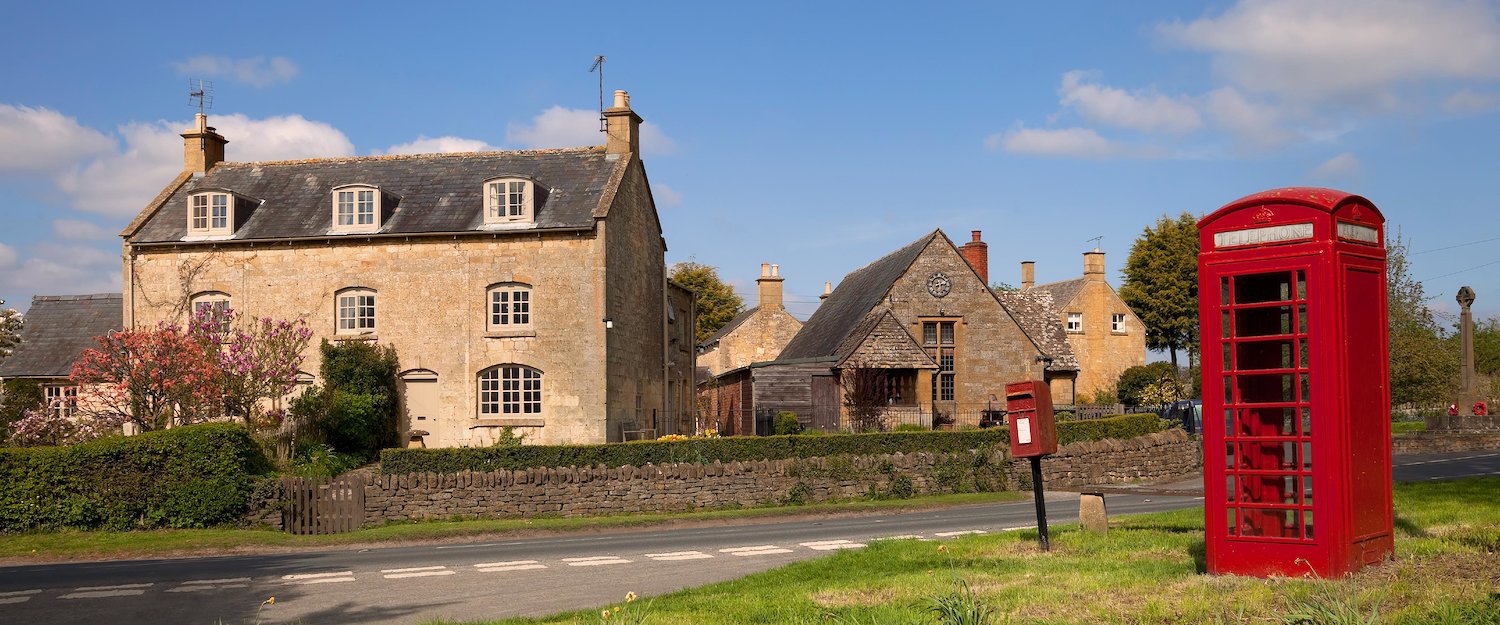 Log Cabins & Lodges Ribble Valley
Log Cabins & Lodges in Ribble Valley
65 properties for Log Cabins & Lodges. Compare and book at the best price!
Popular Cabins in Ribble Valley
Find Log Cabins & Lodges in Ribble Valley
Highlights in Ribble Valley
Impressive historical buildings
Marvellous forests and moors
Fantastic amusement parks
Outdoor activities for all ages
Most popular amenities for Log Cabins & Lodges in Ribble Valley
Other property types in Ribble Valley that might be interesting:
Log Cabins & Lodges in Ribble Valley: Most popular destinations
Log Cabins & Lodges in Ribble Valley
Fantastic log cabins surrounded by beautiful nature
Do you want to enjoy some well-earned days off and don't know where to go? Visit the magnificent Ribble Valley, a wonderful non-metropolitan district, located in the county of Lancashire in England, where in addition to finding magnificent lodges to surprise your partner, you can also enjoy an impressive nature in the open countryside, learn from history by travelling to its fantastic museums and visiting its ancient and imposing castles. Spend a pleasant time strolling through its extensive natural parks. For golf lovers, in Ribble Valley you will find great courses to have fun and have a good time. Likewise, in Ribble Valley, you can also enjoy good food and a pleasant atmosphere in any of its insurmountable restaurants that you cannot miss.
Delightful lodges with lovely gardens
Enjoy all the attractions and natural settings that you can find in Ribble Valley, staying in its traditional and modern lodges, with everything you are looking for in an unforgettable holiday. Surrounded by beautiful forests, and we stopped, you can enjoy the tranquillity that only in Ribble Valley can you find. Enjoy its comfortable rooms with a large kitchen that includes all the appliances such as a refrigerator, microwave, kettle, oven, stove and much more to prepare the best homemade meals and share them in your adorable dining room. Have fun in its magnificent living room with comfortable and cosy furniture, smart TV, cable and high-speed Wi-Fi, you will also find a great variety of books and games. After a day of walking and adventure, rest in its magnificent rooms with cosy beds and linen included. Additionally, these adorable log cabins are just meters from beautiful places and attractions to visit.
Travellers and activities
Ribble Valley for nature lovers
One of the most beautiful places you can find in England to connect with nature is definitely in Ribble Valley and its beautiful Forest of Bowland, a place formed by dense forests and impressive picturesque moors to explore and walk discovering the surroundings. In the Forest of Bowland you can do endless outdoor activities such as mountain biking, hiking around the beautiful hills, valleys, and streams. If you want to surprise your partner with a romantic and quiet getaway in one of the most impressive natural settings in the area, you cannot stop coming to Forest of Bowland with the most enchanting views of the northeast of the county of Lancashire and enjoy the wonderful wildlife of the forest that is undoubtedly worth a visit.
Ribble Valley for history lovers
For lovers of history and old buildings, in Ribble Valley you can explore a magnificent place, where you can discover much more about the history of this town. Visit the incredible Clitheroe Castle Museum. A fantastic old point with so much to see and do. Tour its stunning building, classified as grade II and protected for being considered part of the English heritage. Built in the 18th century, you cannot miss a tour of its well-preserved interior, where you will discover an impressive museum with unsurpassed exhibits full of ancient items with fascinating information about the surprising historical past of this town. Stroll through its astounding and extensive gardens, so you don't miss out on the beautiful nature. Finally, visit its adorable café, with a wide variety of delicious drinks and desserts for all tastes.
One of the most impressive natural attractions you can find in Ribble Valley is the fantastic Pendle Hill, a limestone hill that rises 1831 feet above sea level. However, curiously in the past the locals associated it with witchcraft events, as described in some books from the 19th century.
Top 7 travel tips in Ribble Valley
1. Explore the allure of Browsholme Hall and Tithe Barn
This fantastic building is part of the English Heritage, built in 1954 listed as Grade I. It is famous for being the oldest family home in the entire county of Lancashire. Its Tudor style, with impressive gardens designed perfect for walks, are one of the many charms that attract its visitors each year. Enjoy a tour of its interior, where you can discover beautiful rooms with period items. What's more, sometimes a year wonderful special events are held to enjoy a different time. A visit to this old house is highly recommended by its visitors.
2. Have fun in the fabulous Scare Kingdom
If you want to enjoy an adventure full of fun and strong emotions, you must visit the fabulous Scare Kingdom. Housed in an old house with a really haunted look. A unique experience where you can walk through its famous terror maze full of fun and unique attractions of fear and fright, many of them performed by actors to make the experience much more realistic. It is one of the most popular attractions in Ribble Valley, as you will definitely have an entirely different time. At the end of the tour through its fantastic and terrifying maze game, relax in its wonderful cafeteria for a delicious meal.
3. Tour the impressive exhibits at the Ribchester Roman Museum
Ribble Valley, in addition to having incredible natural settings, has astounding museums with much to see and learn, especially about the history of Ribble Valley. The Ribchester Roman Museum is a spectacular museum with displays that show the history of this town in Roman times with computer simulation. Despite being in a small building, it houses an impressive collection of articles and artefacts from the Roman ruins that are located a few meters away, such as the ruins of the Roman arch.
4. Enjoy a pleasant game of golf with the most beautiful views of Ribble Valley
On this Ribble Valley holiday, you will find there is something to please everyone. If you are a golf fan or want to try this wonderful practice, you can visit the great Whalley Golf Club. With a beautiful, quite open and well-kept course that includes 9 holes, despite being a course with obstacles, it is suitable for all those who want to start in this sport. Enjoy the breathtaking views of the surroundings and visit its fantastic cafeteria with a wide selection of drinks, dishes with options for vegans and a pleasant atmosphere to relax.
5. Sightsee the old Whalley Abbey East Gatehouse
It is a charming place that you must visit on this holiday on the outskirts of Ribble Valley, Whalley Abbey East Gatehouse was formerly a monastery that was later dissolved leaving the building abandoned. However, there are currently incredible tours of the surrounding area where you will find informational billboards and posters about the past of this ancient place, considered part of the English heritage and considered an ancient historical monument from the 13th century. Walk around and explore the impressive remnant ruins, where an adorable old-style country house was built just metres away.
6. Have lunch at the fantastic Brizola Bar and Grill
To enjoy great food in traditional British, European or Greek style, you must visit the wonderful Brizola Bar and Grill. It is considered one of the most visited and popular restaurants in Ribble Valley and winner of the Traveller's Choice Awards 2021 for its impeccable service, attention, and quality of its products. In its menu you can find a variety of dishes of all kinds with gluten-free options, and for vegetarians. Additionally, you can also choose from its extensive menu of drinks and desserts to make your meal perfect.
7. Visit the adorable Whalley Wine Shop
This fantastic winery is one of the prestigious ones that you can visit in England, based in several countries such as Germany and Spain. It offers its clients the best red, rosé and white wines from Chardonnay to Pinot, from different periods and vintages. Visit its incredible store and bar to taste these exquisite liquors that will leave you speechless. Select your favourite and do not hesitate to take home the one you like or as a souvenir for a family member or friend. This is the perfect place to surprise your partner with a romantic outing.
FAQs: Log Cabins & Lodges in Ribble Valley
Which types of services can you find in the log cabins in Ribble Valley?
Among the services you can find on Holidu, it seems that the log cabins in Ribble Valley benefit from everything that holiday-makers want! Here, the log cabins generally include a variety of amenities, the most popular being: Wi-Fi (92%), garden (85%), and view (38%)...Tempted?
How are the log cabins usually rated in Ribble Valley?
According to last year's data, the majority of the log cabins in Ribble Valley recieve a rating of less than 4.5 stars. It is therefore not the best destination for the highest-rated log cabins in the United Kingdom.
Are the log cabins in Ribble Valley suitable for families with children?
Judging by the Holidu data, 20% of log cabins in Ribble Valley are suitable for families with children, it will therefore not be difficult to find the ideal log cabin for you and your children.
Are the log cabins in Ribble Valley suitable for holiday-makers and their pets?
For sure! In Ribble Valley, 42% of the log cabins offer the possibility for travellers to take their pets with them, 85% also have a garden!
Do the log cabins in Ribble Valley tend to have an internet connection?
Certainly! According to last year's data, 92% of log cabins in Ribble Valley include an internet connection. So no need to panic, you will be able to access your emails and favourite social media sites at any time!
How much does it cost on average for log cabins in Ribble Valley?
The majority of log cabins in Ribble Valley (62%) roughly cost less than £100 per night. Therefore, this destination is perfect for reserving an affordable log cabin!
Do the log cabins in Ribble Valley usually have a fireplace?
Not always. Based on last year's data, most of the log cabins in Ribble Valley do not have one.
Are the log cabins in Ribble Valley suitable for holidays with several people or better for a holiday as a couple?
According to last year's Holidu data, 72% of log cabins are perfect for families with up to four people. Approximately 80% of the log cabins here have at least two separate bedrooms. This is the ideal destination for going in small groups, with family or friends!
Holidu compares hundreds of websites to find your perfect holiday rental for the best price.
Log Cabins & Lodges Ribble Valley