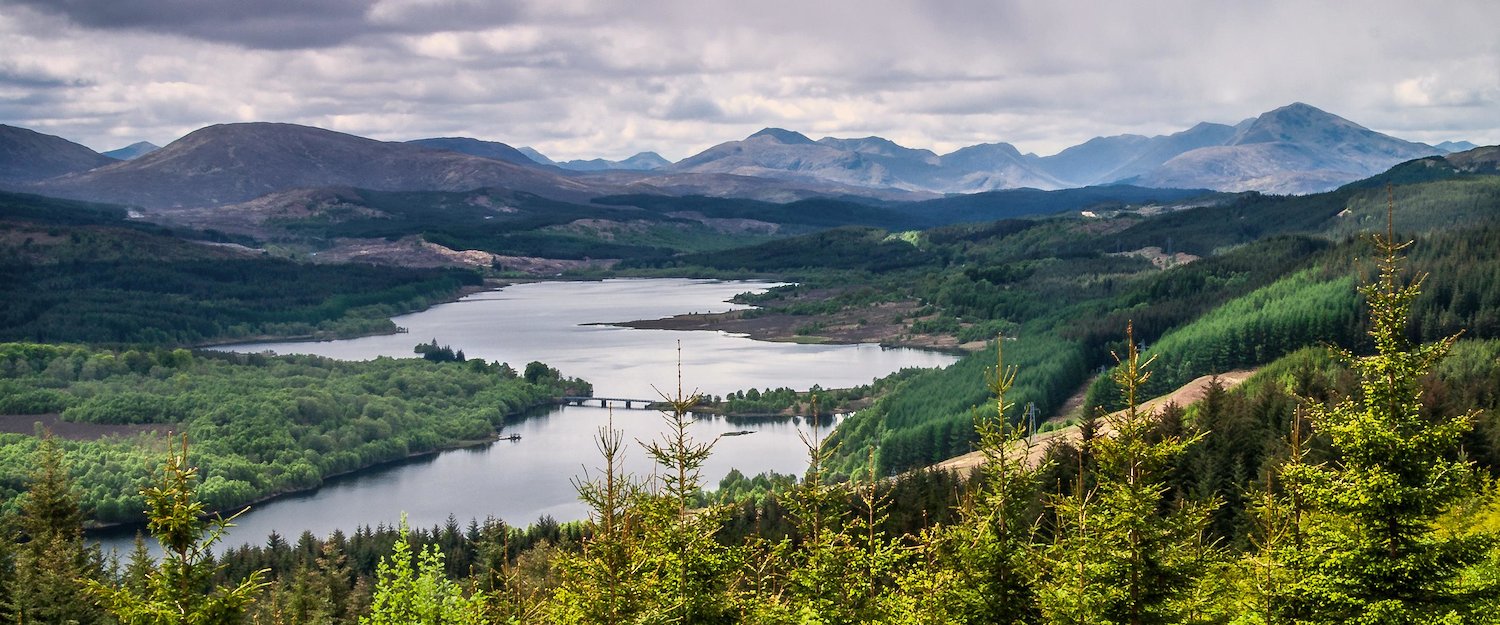 Log Cabins & Lodges by Loch Lomond
32745 properties for Log Cabins & Lodges. Compare and book at the best price!
Popular Cabins in Loch Lomond
Find Log Cabins & Lodges in Loch Lomond
Most popular amenities for Log Cabins & Lodges in Loch Lomond
Other property types in Loch Lomond that might be interesting:
Log Cabins & Lodges by Loch Lomond
Delightful lodges on the lake and the mountains
Would you like to spend an idyllic and romantic holiday in one of the most beautiful and biggest lake in the whole UK? Then you must visit the incredible Loch Lomond, located in the west of Scotland and just a few kilometres from the city of Glasgow and Stirling, of glacial nature this place offers the most spectacular settings for romantic visits, with front row seats to the best views of the snowy mountains, boating and many outdoor recreational activities to share with the family.
Vibrant and comfortable lakeside lodges
If you want to spend a holiday surrounded by beautiful and imposing snow-capped mountains, Loch Lomond has for you impeccable and well-accommodated lodges, which includes everything you are looking for to spend a few days off, such as equipped kitchen, electric central heating, multi fuel stove, and to relax after a day of excursion they also have hot tub, TV, double bedroom, free Wi-Fi, Cable or satellite, small and cosy patio with furniture for dinner, off-road parking, and we allow your pets, we have everything what you need and much more to share with family or friends.
Travellers and activities
Loch Lomond for families
Loch Lomond is the right place to enjoy a memorable family holiday, surrounded by the most captivating landscapes that Great Britain has, it is for this reason that you must visit and explore the Loch Lomond National Park, painted with wild landscapes, towering mountains, extensive valleys and hills. This lovely place offers you the opportunity to spend a few days full of outdoor activities such as hiking, cycling, mountain climbing, playing golf, do not miss the opportunity to camp surrounded by the best natural environment and wake up with the relaxing sounds of nature. Loch Lomond offers you also a visit to the surrounding islands, you can tour them all by renting a boat and also taking advantage of the opportunity to practice canoeing, kayak, fishing and enjoy a good time having picnics, you can get easily to this idyllic region of Scotland and have a really nice holiday.
Loch Lomond for couples
Visit very close to the Loch Lomond the Trossachs national park, phrase makes refer to the so-called romantic zone, due to this place has been a source of inspiration for Scottish love songs, and the very famous and first international bestseller "The lady on the lake "by Sir Walter Scott, also other artist like Coleridge and Wordsworth have travelled to this place looking for inspiration for their work. Trossachs really is a place that makes you fall in love with its quiet forests, its sparkling lakes, hills and small towns, ideal to share a day walk as a couple doing the tour, and in the evening enjoy a romantic dinner in any of the exquisite restaurants like the very popular Skoosh, which offers British, Scottish food and delicious cafés with the best views of nature. Come and enjoy with your partner and fall in love with the most majestic landscapes of this region of Scotland.
"The popular song "The Bonnie O 'Loch Lomond" is an 1841 tale in the form of music that makes Loch Lomond an important element of Scottish culture."
Top 7 travel tips in Loch Lomond
1. Have fun at the Sea life Loch Lomond aquarium.
Get to know the fauna and maritime life in Loch Lomond aquarium, a place full of tanks of many aquatic species, an ocean tunnel, turtles and much more to see, here you will spend a time of fun especially for the little ones, who will make this aquarium their favourite place To return several times to visit it, your entrance is really cheap and if you buy it online you can get a discount. If you love maritime life you must come to this spectacular aquarium.
2. Delight in the Cameron House at Loch Lomond for a special evening
Located on the banks of Loch Lomond, awarded with 5 Michelin stars, and one of the highest awards in the country in the food and beverage industry, it has for you the finest and most exquisite cuisine dishes to taste, if you are passionate about food and wonderful wines, you definitely should have dinner in this place with the best view it has to offer with the best and freshest local products, is a mandatory stop on the tourist route especially if you want to spend a lovely evening with your partner.
3. Explore in the adventure TreeZone
If you like and enjoy extreme and risky adventures, Loch Lomond gives you the perfect opportunity to take a tour at the top of the trees, it is the famous TreeZone, an exciting and fun tour that includes hanging platforms, balance nets, zip lines, white-knuckle bridges and jumps on the shores of spectacular Loch Lomond. It is an adventure that is worth trying with family or friends, this attraction is suitable for children of 8 years of age and at least 1 meter in height. TreeZone gives you the most impressive view of the entire area that you will surely love.
4. Visit the brewery Loch Lomond
These Ales award-winning brewery represents all the culture and essence of Loch Lomond that characterizes the success of this place, due to it takes advantage of the most abundant resource of Loch Lomond, water, to produce the best quality craft beers with the most recognized malt in the region, Maris Otter, take a guided tour of the brewery in the company of your closest friends to enjoy a delicious liquor and have a fun and enjoyable time.
5. Discover the Loch Lomond National Nature Reserve
This spectacular and immense reserve has for you several options for the route that contrast with each other, visit the humid forests and rich in wild flowers, in Inchcailloch you will find the most beautiful and humid forests, with spectacular views of Loch Lomond or also visit the Endrick river with spectacular landscapes to explore. The enormous natural riches of this unique reserve will make your visit unique and unforgettable where you can take walks through the wooded islands, be a spectator of the beautiful geese and fall in love with all the species of birds in the area. Spend a day in contact with nature in the company of the family
6. Enjoy a day outing at Loch Lomond Shores
Surrounded by the incredible Loch Lomond, there is a perfect place to share with the family, especially if you are accompanied by children. In Loch Lomond Shores you will find good food in its famous restaurants, beautiful shops to do some shopping with more than 100 recognized brands here you will find everything you want, and a wonderful playground for the enjoyment of children, also have fun in the hanging rope bridges in the forests around, and to take an unforgettable memory Loch Lomond Shore gives you the most spectacular mountainous landscapes to be photographed. Do not hesitate to come and enjoy all the activities to do in this unique place.
7 Take a boat tour on the Loch Lomond cruise
It is an incredible and fun boat tour for about an hour and a half that will leave you fascinated and wanting more. Enjoy the guided tour with the best staff on board and hear the most interesting stories of the battles near the lake and its enigmatic castles where they were attacked by their enemies, be sure that this is money well invested in this great place to spend a day outing with friends and family.
Holiday destinations nearby for Log Cabins & Lodges
Holidu compares hundreds of websites to find your perfect holiday rental for the best price.