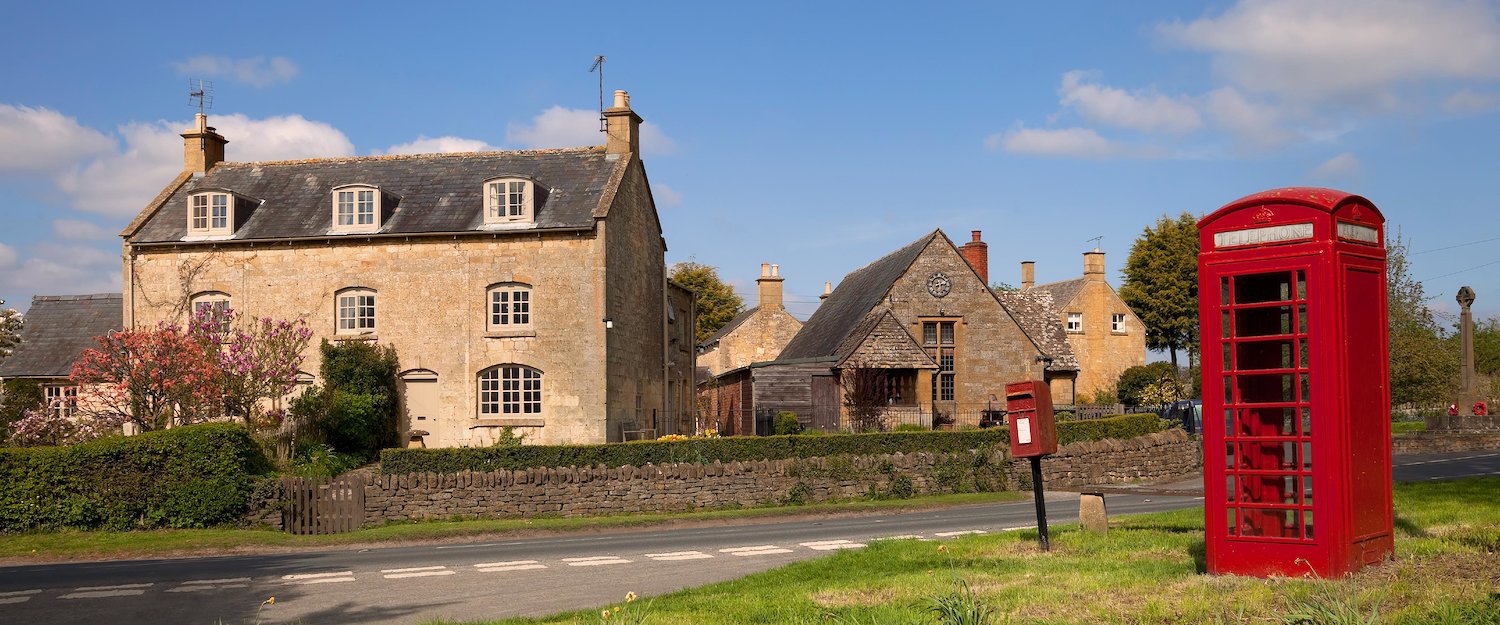 Log Cabins & Lodges Northumberland
Log cabins in Northumberland
1453 properties for Log Cabins & Lodges. Compare and book at the best price!
Popular Cabins in Northumberland
Find Log Cabins & Lodges in Northumberland
Highlights in Northumberland
Clear skies for star gazers
Incredible castles
Berwick-Upon-Tweed
Hadrian's Wall
Most popular amenities for Log Cabins & Lodges in Northumberland
Other property types in Northumberland that might be interesting:
Log Cabins & Lodges in Northumberland: Most popular destinations
Log cabins in Northumberland
Coast or countryside, rent a log cabin in outstanding beauty
Northumberland's dramatic coastline and stunning countryside is packed with areas of outstanding natural beauty. Whether you prefer to look out over sea or land, your Northumberland holiday home will play host to a visual feast. Choose from log cabins in the Forest of Kielder, on the shores of Lake Falstone, near the castles of Hexham Alnwick or at Seahouses on the Coast of Outstanding Natural Beauty. Northumberland is England's least populated county so most lettings are in quiet and peaceful county locations, but there's plenty of town life for those looking for a more urban-focused holiday.
Log cabins for all
Log cabins are designed so that you can soak in the view of their amazing surroundings, with windows, terraces and gardens offering striking views of the contiguous natural beauty. Check out the log cabins with private hot tubs for an evening looking at the stars. Some cabins have private swimming pools and a large number are dog-friendly so you will truly be able to holiday with the whole family.
Travellers and activities
Northumberland for lovers of castles
Northumberland is home to more castles than any other English county, primarily due to the Border Wars which raged from the 1300s to 1500s. Sadly, some of Northumberland's castles have been lost to the perils of time, but many stand firm as romantic ruins, and others have undergone extensive restoration. Especially important examples are Lindisfarne Castle on Holy Island, home to the monks of the same name and their world-famous mead, and accessible by causeway only at low tide, and the looming, gothic magnificence of Alnwick Castle, the backdrop to the Harry Potter films.
Northumberland for nature ramblers
With some of the most beautiful scenery in the UK, the Northumberland National Park is an absolute joy for all lovers of the outdoors. With well-maintained and well-signed pathways, and maps easily available from all Northumberland towns, this astonishingly magnificent park is easily-accessible to all. Don't miss the Cheviot Hills which stand across the Scottish-English border, and the majestic hills and woodlands of the North Tyne Valley. In this area, you might well get lucky and spot one of the last remaining British red squirrels in the wild!
Northumberland for astronomers
Northumberland is the single best place in the whole of England for stargazing, thanks to its spaces which are protected from light pollution. The Northumberland International Sky Park is a massive 1,483 square kilometres and on a clear night you can see the Andromeda Galaxy with the naked eye. Another option is a visit to the Battlesteads Dark Sky Observatory in Wark. With regular events and activities, including 1-day astronomy courses, the observatory is the best starting point for those with eyes for the skies.
The Charlton brothers, heroes of England's 1966 World Cup, exploits were born in Northumberland!
Top 7 travel tips in Northumberland
1. Flora to be feared
Alnwick Castle's garden devoted to the dangerous and deadly sports the warning sign at the entrance: 'These plants can kill'. It contains the most poisonous plants in the world – some can kill just by touch! Happily, these gardens are carefully locked at night and have a 24 hour guard!
2. Visit England's northern-most town
Sitting just a couple of miles south of the Scottish border, Berwick-Upon-Tweed is testament to the history of the struggles between the two countries. The walls around the town were built by Queen Elizabeth 1st to keep out the Scots, and are the best remaining example of bastion town walls in Europe.
3. Get on your bike!
From family friendly routes to pure adrenalin mountain bike runs, saddle up your bike and get pedalling through the glorious Northumberland National park. Well-marked routes and easily available maps make for a safe, fun and exciting trip on two wheels.
4. Discover Hadrian's Wall
Nearly 2,000 years old, Hadrian's Wall was originally built by the Romans to keep the Scots, who they had not conquered, out of England. Although much of the stone has been taken for building projects over the last two millennia, large areas still remain remarkably intact.
5. Step back in time at the Roman Army Museum
Around 13 miles from Hexham, this fascinating museum is wonderfully entertaining and at the same time educational. Built next to one of the best preserved sections of Hadrian's Wall, the Roman Army Museum uses 3D technology to create an immersive experience for visitors to truly appreciate what life was like at the time of the Wall's creation.
6. The beauty of Seahouses
A pretty fishing port on the Northumberland Coast of Outstanding Natural Beauty, Seahouses is your gateway to the wonders of the shores. Take a boat trip from the harbour here for some seal spotting, head to the Farne Islands, or just lie back on the attractive beach and soak in the ocean's beauty.
7. Take a walk on the coalface
The Woodhorn Mining Museum in Ashington brings to life the true experiences of being a coal miner. Most of the original pit buildings are open to visitors, and as well as day to day living, you'll learn about the risks and dangers that the men of the pit were exposed to in order to keep the home fires of Britain burning.
FAQs: Log Cabins & Lodges in Northumberland
Which types of facilities are offered at the log cabins in Northumberland?
When looking at the facilities available on Holidu, it seems that the log cabins in Northumberland offer everything that travellers search for! Here, the log cabins generally offer a variety of amenities, the most popular being: Wi-Fi (82%), garden (73%), and view (27%)...Sound tempting?
How do travellers usually rate log cabins in Northumberland?
On average, the log cabins here have rather positive reviews. Last year's information reveals that 20% of log cabins have a rating average of 4.5 stars. This is a fairly high percentage which allows us to confirm that you will without a doubt find the ideal log cabin for a wonderful holiday!
Are the log cabins in Northumberland suitable for family holidays?
According to information from last year, 26% of log cabins in Northumberland are child-friendly, so you won't have any difficulty finding the ideal log cabin for you and your children.
Are the log cabins in Northumberland suitable for travellers and their pets?
Of course! In Northumberland, 64% of the log cabins are pet-friendly, and 73% even have a garden!
Do the log cabins in Northumberland often have Wi-Fi?
Of course! According to Holidu's database, 82% of log cabins in Northumberland include an internet connection. This means that you will be able to access your emails and favourite social media sites throughout your stay!
What are the prices like for log cabins in Northumberland?
Most of the log cabins in Northumberland (58%) cost less than £100 per night. This is the perfect destination for booking a cheap log cabin!
Do the log cabins in Northumberland often have a fireplace or a swimming pool?
Definitely! According to the information collected last year, a fair amount of log cabins in Northumberland have a fireplace. Fancy a weekend by the fire? Don't delay in booking a log cabin in Northumberland!
Are the log cabins in Northumberland suitable for holidays with several people or better for an escape as a small group?
According to Holidu information, 84% of log cabins are made for up to four people. Approximately 84% of the log cabins here include at least two separate bedrooms. This is the ideal destination for families of four!
Do the log cabins in Northumberland have a beautiful view?
13% of log cabins have a balcony or terrace, and 27% have a view, but this does not represent the majority, so availability can be selective. If this is a priority for you, you should start your research early, and use the filters to be sure to find the log cabin that is perfect for you. However, 73% of log cabins in Northumberland have gardens, where you can enjoy the outdoors.
Holiday destinations nearby for Log Cabins & Lodges
Holidu compares hundreds of websites to find your perfect holiday rental for the best price.
Log Cabins & Lodges Northumberland