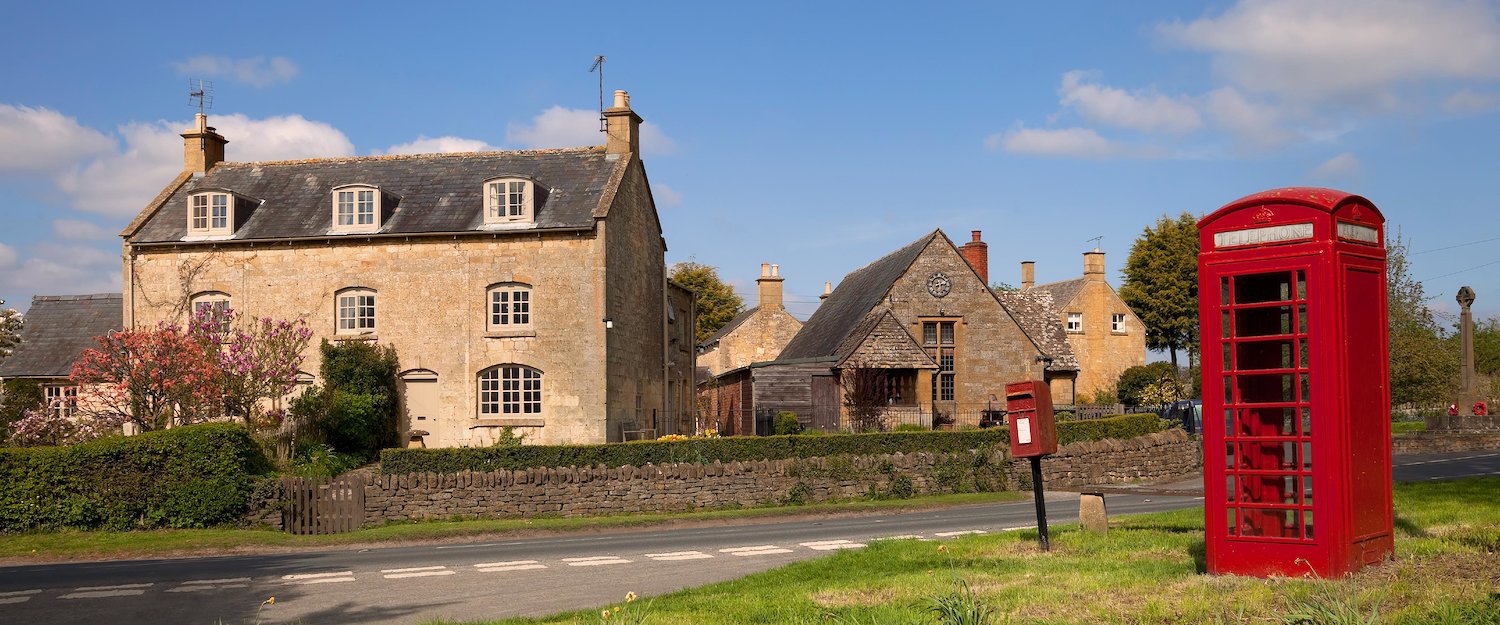 Log Cabins & Lodges in Suffolk
303 properties for Log Cabins & Lodges. Compare and book at the best price!
Popular Log Cabins & Lodges in Suffolk
Find Log Cabins & Lodges in Suffolk
Highlights in Suffolk
Beautiful countryside county
Various charming towns, villages and cities
Numerous activities for everyone
Interesting historic landmarks on every corner
Most popular amenities for Log Cabins & Lodges in Suffolk
Other property types in Suffolk that might be interesting:
Log Cabins & Lodges in Suffolk: Most popular destinations
Log Cabins & Lodges in Suffolk
Classic and modern cabins at every corner
Whether you're searching for the ideal place to spend a peaceful holiday surrounded by vast nature or want a charming spot to spend an action-packed weekend on the east coast of England, the wonderful county of Suffolk offers you diverse destinations where you can make the most of your free time! With accommodations in towns and villages such as Cratfield, Hadleigh and Waveney District, your possibilities are endless. Choose Suffolk as your holiday location and find the perfect property with Holidu!
Quaint settlements with luxurious amenities
In the countryside or by the coast, the log cabins and lodges of Suffolk present you the best experience this holiday. Featuring spacious gardens, breathtaking views, soothing hot tubs and refreshing pools, loners, couples, families and even large groups of friends will feel completely comfortable and supported during their time abroad. Book the house that suits you best and enjoy a restoring holiday along with Holidu!
Travellers and activities
Suffolk for families
The county of Suffolk presents lots of fun for parents and children of all ages who want to live a different experience to get out of their boring routine. Known as the best outdoor option of the area, Southwold Maize Maze, located on the Old Hall Farm of the Halesworth Road, features an array of activities that toddlers, kids and teenagers will love. With two grand mazes as the big attraction, jumping pillows, zip lines, climbing towers, cradle nest swings, giant sandpits, variant prices, natural walks, an ice cream van and even a café, the terrains of the Old Hall Farm are fully equipped so that the whole family can have an amazing afternoon filled with fun. As a counterpart, Anglia Indoor Karting, situated on Farthing Road, offers an action-packed afternoon thanks to their race tracks, viewing and briefing areas as well as numerous types of equipment for all ages and sizes. Buckle your helmet, hop on your kart and enjoy a thrilling competition along with your children. In or out, the county of Suffolk is the ideal destination to spend a fun-filled holiday with your family. Visit the area and create incredible memories in the east of the United Kingdom with your loved ones.
Suffolk for museum lovers
Encapsulating a myriad of global treasures, Suffolk's museums are wonderful sites in the area where history enthusiasts and art lovers can spend an interesting and amazing time while abroad. Offering something for everyone, Ipswich Museum features numerous exhibitions that showcase the realms of natural history, archaeology and local evolution enabling tourists to give a step back in time and learn various aspects of the world in fun ways. Stroll the rooms and floors of the premises and enjoy a trip around the globe while you admire archaeology finds, antique Egyptian artefacts, stone tools from the Bronze and Iron ages as well as collections of various animal species and displays of armours and weapons through the years. Moyse's Hall Museum it's another excellent alternative to visit. Located in a medieval building that has survived 900 years of cumbersome events, this museum houses collections that showcase and commemorate the history of the county as well as exhibitions of Modern and Urban art, presenting a diverse spot where visitors can enjoy the nuances of the past and the present. Whether you want to experience a natural, historic or artistic holiday, the museums of Suffolk's county are landmarks you can't miss.
The county of Suffolk houses the easternmost location in all the United Kingdom. Known as the Ness Point, this wonderful site is the perfect spot to enjoy a breathtaking sunrise or a natural retrieve.
Top 7 travel tips in Suffolk
1.Discover the superstitions and tales of Suffolk visiting its historic sites
Besides holding grandiose value to the history and heritage of the county, Suffolk's landmarks are also known for being the sceneries of many folk legends and superstitions that are of great interest to locals and tourists alike. Standing on the top of a hill, the 12th-century Byzantine Castle of Orford is one of the most visited historic sites in the area. Beyond being popular for surviving numerous rebellions and battles throughout the years, the folk legend of the Wildman from the sea also adds interest to its image. Captured by fishermen, a rumoured merman lived in the castle dungeons for two months, only released after a strong cage with nets was constructed on the sea for him to live. Similarly, the apparitions of the Black Shuck are other events that are frequently talked about in the county. Although he has been seen all over East Anglia, this 7ft demon dog is strongly associated with the Church of Blythburgh, where he attacked two of its workers and caused great damage to its structure on a cold and stormy night of the year 1577. Marks of the incident can still be seen on the north door of the church, attracting numerous believers to its location. Whether you like to believe in superstitions or just love to visit historical sites during your trips, Suffolk's picturesque legends are an interesting way to know the city in depth.
2.Save a free slot for an exciting upcoming event
Celebrating the cuisine, folklore and music of the county, Suffolk's Festivals are interesting ways to know the area while having fun. Starting strong, foodies will enjoy without measure in the Aldeburgh Food & Drink Festival, where local producers, family-run establishments and acclaimed chefs promote their products and services during a weekend in September. Likewise, artistic tourists will dance with joy on the multi-arts events of the Maverick Festival, which showcase and celebrate the roots of music from both sides of the Atlantic in six different outdoor and indoor stages. Ultimately, the FolkEast brings families together with a series of activities and recreations, workshops, presentations and other events that are devoted to preserving the folklore and culture of the county. Before booking your tickets, check the calendar to see if there's an upcoming festival and join the seasonal fun that Suffolk has to offer!
3.Stay active with the county's walking trails
On-bike or by foot, Suffolk's routes are other alternatives to explore the county and discover all of its outstanding beauty. Perfect to walk your dog, the 3.5-mile circular trail of the Thetford Forest presents a unique adventure where multiple species of flora and fauna, as well as incredible sculptures, can be admired. The Clare and Cavendish Path features a more touristic journey, exploring these two wonderful towns on a 7.5-mile circular trail that crosses museums, stores, churches, eateries and even antique castles and railways that will offer you a busy and entertaining day. Lastly, The Saints Tour Loop is ideal for cyclers, featuring a trip of almost 16 miles where small villages, such as the Mettisham and St Peter South Elmham, can be visited. Having various options for beginners, intermediate and experienced visitors, the county of Suffolk is a location of endless recreations. Pack some comfy shoes and wander the beautiful east of England.
4.Shake off all your ailments and worries on the county's spas and wellness centres
Devoted to relieve your stress and pain, the wellness centres and spas of Suffolk are great spots of the county where you and your companions can spend a healing time. Mostly focused on relieving body aches and pains, the Angel Therapy Rooms of Sudbury present a range of massages and treatments that leave you feeling restored and pain-free. Exploring other areas of beauty and wellness, the Heritage Centre, located on Bury St. Edmunds, offers variant beauty treatments, dermatological therapies and a range of massages that will make you feel like your best self. Finally, Aqua Sana Elveden Forest, located in the town of Brandon, brings together different services such as therapies for ailments, massages to relieve stress and beauty treatments in a fully refurbished building that gathers heated pools, hot tubs, saunas and an incredible restaurant so everyone can enjoy a day full of rest and comfort. Pick the county of Suffolk as your holiday playground and enjoy a renovating experience for mind, soul and body.
5.Enjoy a night out Suffolk-style
If you're visiting the area along with your partner, a couple of friends or even some family members, the clubs, pubs, bars and inns of Suffolk are other locales of the county where all of you can spend a fun time together. Known as the most popular nightclub in the area, the Eclipse, located on the Ongar Road of Brentwood, presents tourists a great place to meet friendly locals and dance the night away thanks to its varied music, numerous cocktails and fun-filled atmosphere. On the contrary, offering a calmer experience, the Old Cannon Brewery of Bury St Edmunds is a great spot to sample various exquisite local products of the county. Featuring smooth malted beers, fiery whiskies and strong ales, even fussy visitors will find a delicious option to try. Last but not least, quirky pubs such as The Fat Cat and Man on the Moon are unmissable sites of Suffolk where families can enjoy tasty foods and drinks while enjoying live music and a friendly ambience. Explore the various establishments in the county and enjoy unique nights out along with your companions.
6.Purchase great items on Suffolk's shops and stores
Even though Suffolk houses numerous high brand shops, the county is mostly known for presenting a grand abundance of independent stores around its area. Starting with Long Melford, Woodbridge and Snape Maltings, these towns are popular for gathering various antique locales and art galleries along their high streets. There tourists and residents can find any type of items with a casual and vintage feel to them. Fairs and markets are also incredibly popular in the area, gathering craftsmen, goldsmiths and artisans together every week to show and sell their fantastic products. The marketplaces and trade fairs of Clare, Beccles, Halesworth and Southwold are some of the most renowned and acclaimed in the region. Choose if you're up for a modern or a vintage feel and visit the stores, shops, markets and fairs that Suffolk has to offer.
7.Delight your taste buds with Suffolk's cuisine
More than exquisite dishes, the restaurants and eateries in the county of Suffolk offer outstanding experiences that mix the country's cuisine with entertainment and nature. No.4 Restaurant & Bar start it all on a high note, featuring numerous sweet and salty options that go from superb meals made with sustainable local meats to delicious snacks that combine freshly baked cakes with soothing beverages. To top it all off, the premises also present a cinema with cosy armchairs and comfortable sofas where locals and visitors can enjoy an interesting film or an exciting live performance right after an incredible supper. Changing sceneries, The Coach House Tearooms at Helmingham Hall Gardens offer a relaxing and peaceful dining experience accompanied by the breathtaking landscapes of Eastern England. Visit the area and enjoy savoury soups and flavourful salads or pass by in the afternoon and stay for an exquisite session of tea, sandwiches, cakes and cones. Having amazing alternatives for every taste, Suffolk's eateries are spots of the county that you can't miss. Visit with an empty stomach and prepare to enjoy!
Holiday destinations nearby for Log Cabins & Lodges
Holidu compares hundreds of websites to find your perfect holiday rental for the best price.
Log Cabins & Lodges Suffolk