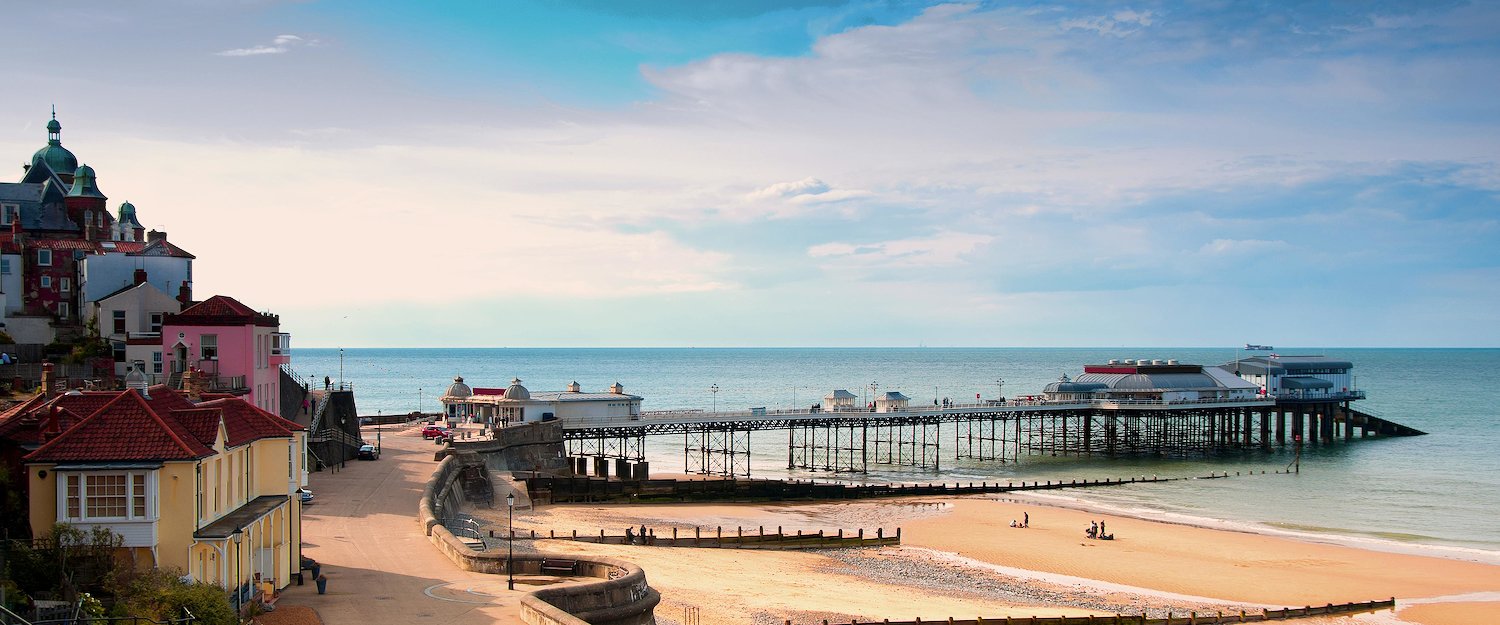 Log Cabins & Lodges Norfolk
Log Cabins & Lodges in Norfolk
1854 properties for Log Cabins & Lodges. Compare and book at the best price!
Popular Cabins in Norfolk
Find Log Cabins & Lodges in Norfolk
Highlights in Norfolk
Botanical gardens
Super zoo with bears
Birds and wild animals
Timber-framed cities
Maritime museums and medieval ruins
Most popular amenities for Log Cabins & Lodges in Norfolk
Other property types in Norfolk that might be interesting:
Log Cabins & Lodges in Norfolk: Most popular destinations
Log Cabins & Lodges in Norfolk
The best shopping centres close to comfortable cabins
Town Point Park is an attractive place to enjoy festivals, a park with various attractions very close by. Here you will find very comfortable and spacious log cabins. You will also have the possibility to find shopping centres near your log cabin with convenient hours. Another very cosy place is the outskirts of the Mattishall Village, a very quiet and pleasant place where you can easily buy what you need for the week. Its log cabins are ideal to rest and enjoy nature in its beautiful gardens.
Great gardens overlooking the lake from your amazing log cabin
In Norfolk you will find spacious cabins designed in stones and polished wood that will make you find yourself in your most desired home. Its luxurious furniture and lingerie will give you the comfort you are looking for to rest and spend the most pleasant times with your partner and family. The lodges available have capacity for up to four people in some cases and with the acceptance of pets you will have the possibility to enjoy its extensive garden. Some cabins are more spacious, with capacity for six people and have a balcony and a view of the lake.
Travellers and activities
Norfolk for couples
The Free Lane is a special place to share walks through wooded trails and ponds. It is considered a place for romantic getaways for couples. In addition, Ludhan and its How Hill nature reserve will be a surprise to show your partner a great and different place. If you share the idea of ​​visiting natural sites, this will be a great option as well as Littler Walsingham, a great place where you can visit the "England Nazareth" or the well called Sanctuary of Our Lady. There you can enjoy the most beautiful and natural flowers of the place. Their tours in February are the best with the bluebell flowers that grow at this time.
Norfolk for families
This beautiful place supports beautiful landscapes, attractive centres and great coasts to travel with the whole family group. Museums and stately homes are part of Norfolk's attractions. You can visit the Felbrigg Hall, a park and garden where you can learn more about the history of the place and its culture. But if you want to go out to educate and entertain your children, do not hesitate to stop by the wind energy museum where you can enjoy the new inventions that your children will discover and enjoy knowing the most, also its educational games will make them impressed. And you will not be able to escape the great possibility of visiting Pleasurewood Hills, this park has more than 35 rides, shows and attractions. Then there will be something for everyone, the little ones have a special area called the Kiddie Zone. There they can enjoy games of their age. This theme park will be an excellent option to return home exhausted and satisfied from a great day of holidays.
Norfolk is a place that enhances water sports and offers open water swimming at the Fritton Lake Outdoor Swim Centre. It is an enriching experience for those who love this sport.
Top 7 travel tips in Norfolk
1.Visit the Great Yarmouth and be amazed by this fun and lively fair and natural spa.
Visiting this place in Norfolk County is an extraordinary experience for those who love excursions and holidays by the sea. Summers are often great and great for kids to relax away from home. You can enjoy the fireworks display that takes place during the summer holidays on Tuesdays and Thursdays. You can also enjoy the maritime festivals and the Out There festival that take place every year in September. Here you can see the exhibition of boats on the waters of the place and enjoy the most attractive activities.
2.The sociable marketplace Creake Abbey Food Hall And Coffee
Head over to Creake Abbey Food Hall and Coffee to pick up some picnic supplies and find a great deli counter with cold cuts and the best cheeses brought to the scene. In this market to stroll through the small independent shops and their groups in the surroundings. Its opening is available five days a week and you can have breakfast with milk and rolls and have some delicious and fresh vegetables for lunch. You will have multiple options to taste and get home.
3. Crommer beach and zoo with species from South America
This beach located on the Norfolk coast is very popular for swimming and surfing. The walk and the water games will make you have a great time in this place. If you decide to go out to the surroundings you can get the pool table to vary the fun day. In Crommer you not only have the possibility to enjoy its coastline, you can end the day at the beach by visiting the great Amazonian zoo with more than 200 different species of South American animals. It is very safe and has covered play areas, you can walk around and visit gift shops to buy any souvenir you like while still eating a delicious snack in their cafeteria before going home.
4.Norfolk Botanical Garden a beautiful natural haven
This beautiful garden was started in the late 1930s, since then it has grown into a wonderful place filled with trees and shrubs, flowers and colourful azaleas. Very provocative to take a family outing that especially the little ones in the house will enjoy. They can admire a wide range of plants and enjoy the fun in the water games area. Boat and tram tours are offered on site during spring and summer to explore the terrain and plantation
5.Norfolk's seven castles an ancient heritage
Royal families were building these majestic castles for several decades in this way they maintained these gardens created by man that today are very attractive centres of the city and also art galleries and museums within their facilities. One of the best preserved is the Norwich Castle. Other of the seven castles that you can visit are the 12th century Castle Rising, which impresses with its magnificently decorated facades, also Castle Acre, Burgh Castle and Caister Castle. The forts that are kept very well preserved can be enjoyed in sight on your walks and hikes. These stately homes and estates are in the centre of Norfolk, making them easy to access so you never miss out on seeing them.
6. Boat rides through the picturesque canals of the city centre
Those who love boating on holiday will be able to enjoy Norfolk's canals a lot and sail to the rivers and shores of the place. You may be able to purchase a boat to navigate it or you may be able to pay for the full tour service for yourself and all your family and friends. You will be able to access the places and hidden backwaters for hikers. While sailing you can sunbathe, fish and enjoy the beautiful view of the natural monuments at sunset.
7.The Bishop's Dining Room and Wine Bar for a special dinner
Choosing an elegant dinner in this prestigious restaurant can be a very positive experience for you and your friends. You will consider it a very cosy place and it's actually pretty amazing because it is where delicious dishes of the best English food are served. You can drink the best wines and taste your favorite dish. In prestigious moments they attend the exclusive requests of their guests so that they can feel truly cared for and satisfied during their evening.
FAQs: Log Cabins & Lodges in Norfolk
Which types of facilities can you find at the log cabins in Norfolk?
Out of the services offered by Holidu, it appears that the log cabins in Norfolk have everything that travellers search for! Here, the log cabins generally have a variety of amenities, the most popular being: Wi-Fi (86%), garden (80%), and barbecue (31%)...Are you convinced yet?
What are the reviews like for the log cabins in Norfolk?
On average, the log cabins here are rather highly rated. Last year's information reveals that 31% of log cabins have a rating of 4.5 stars. This is a fairly high ratio which allows us to confirm that you will easily find the ideal log cabin for a wonderful holiday!
Are the log cabins in Norfolk suitable for holidays with children?
Judging by information from Holidu, 22% of log cabins in Norfolk are suitable for families with children, so you won't have any difficulty finding the perfect log cabin for you and your family.
Are the log cabins in Norfolk suitable for holiday-makers who wish to travel with their pets?
Of course! In Norfolk, 59% of the log cabins welcome them with open arms, and 80% also have a garden!
Do the log cabins in Norfolk tend to have Wi-Fi?
Of course! According to the data collected last year, 86% of log cabins in Norfolk include Wi-Fi. This means that you will be able to stay connected at any time!
How much does it usually cost for log cabins in Norfolk?
According to last year's information, there don't seem to be many log cabins in Norfolk that cost less than £100 per night.
Do the log cabins in Norfolk typically have a fireplace or a swimming pool?
Of course! Judging by last year's information, many log cabins in Norfolk have a fireplace. Perfect for a cosy winter holiday!
Are the log cabins in Norfolk suitable for holidays with several people or rather for a weekend break as a small group?
Judging by last year's information, 82% of log cabins are perfect for families with up to four people. Approximately 81% of the log cabins here have at least two separate bedrooms. This is the ideal destination for going in small groups, with family or friends!
Holiday destinations nearby for Log Cabins & Lodges
Holidu compares hundreds of websites to find your perfect holiday rental for the best price.
Log Cabins & Lodges Norfolk