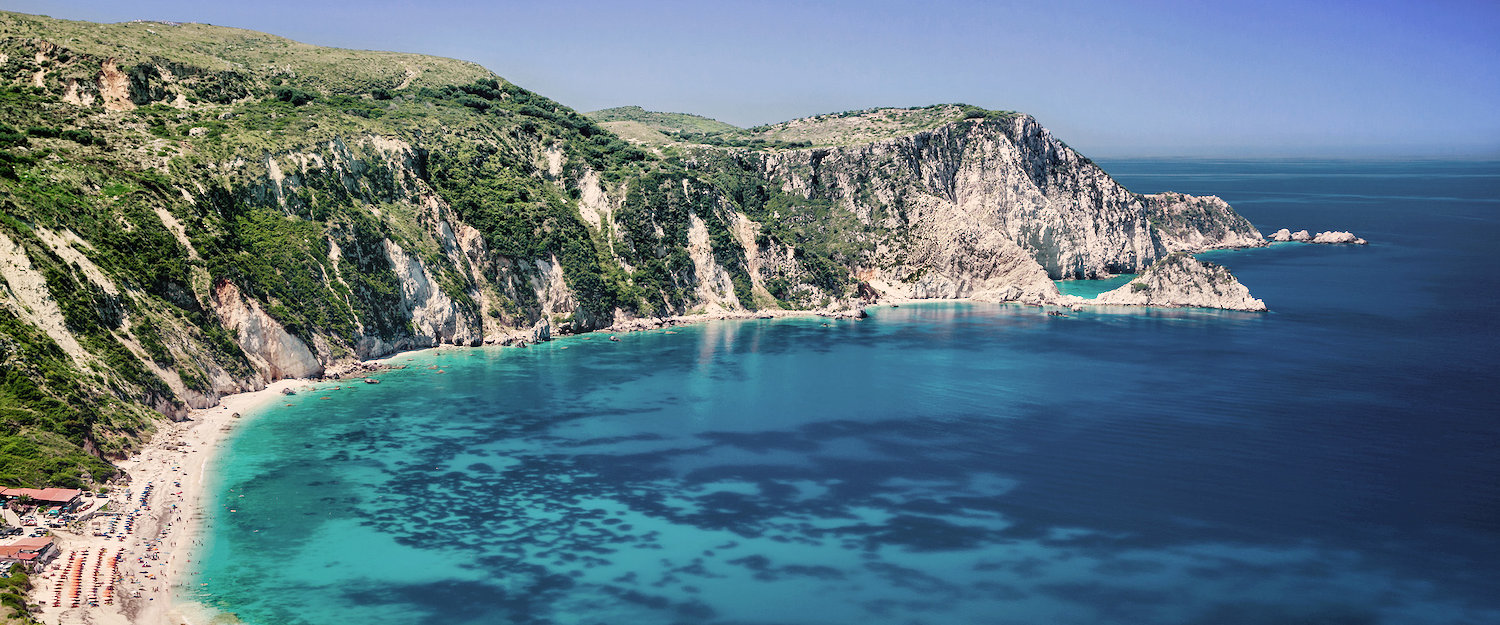 Villas in Kefalonia
475 properties for Villas. Compare and book at the best price!
Popular Villas in Kefalonia
Highlights in Kefalonia
Gorgeous Greek island
Pretty villages
Stunning beaches
Beautiful hikes
Most popular amenities for Villas in Kefalonia
Other property types in Kefalonia that might be interesting:
Villas in Kefalonia
Villas on the Greek island of Kefalonia
Perhaps the most amazing thing about Kefalonia is that it is not a household name, like some other Greek islands, as its unique biodiversity, exquisite beaches, crystal-clear waters, gorgeous stretches of sand, pretty villages, and medieval castles combine to make Kefalonia arguably Greek's most mesmerizing island of all. Rent a villa in the north for dramatic cliffs and mountain scenery, the east and south for sandier beaches, or the west for the most authentic Greek feel.
Villas outside the centre
Picture spacious open plan living and kitchen areas with large patio doors opening out onto the swimming pool terrace and outdoor dining area. Then head upstairs to your private balcony which affords views out to sea and the surrounding mountains. All of this awaits you at a villa in Kefalonia!
Travellers and activities
Kefalonia for exploring pretty villages
A day exploring Kefalonia's villages is a day very well spent. There are numerous gorgeous villages you will discover yourself, but on your journey, do make sure to stop off at Agia Efimia and Assos. The former is a coastal fishing village on the east coast, teeming with adorable churches, remains of old fortresses, and Venetian buildings. The latter is situated on a natural harbour and isthmus between two mountainous peninsulas. It is an achingly pretty village in a cauldron of towering hills. If you are able to, take the 40-minute walk up to the castle above the village for some outrageous views.
Kefalonia for beach buffs
Kefalonia offers its fortuitous visitors some of the best beaches not only in Greece, but, without exaggeration, in the world. The emerald waters and fine sand on a backdrop of dramatic landscapes will cast you in their spell. Choosing the best beach on the island is like choosing between Swiss and Belgian chocolate, but if it had to be one it would probably be Petani Beach. Brave a white-knuckle ride of eight hairpin turns to get down to the beach, which is encircled by dramatic limestone cliffs coated with dark green garrigue, creating a spectacular stripe effect. The sea irradiates a luminescent quality, like a sparkling pool, and you can enjoy fantastic snorkelling around the rocks on the south end.
Kefalonia for hikers
Mount Ainos is the highest point in Kefalonia, rising up 1,628 from the sea. This natural park is covered in dense pine forests that emanate a fragrance of absolute alpine purity, and is an outstanding destination for hikers and bikers, with a wealth of trails that will wow even the most hardened of travellers. The most popular route is the 7-kilometre Digaleto – Megas Soros trail which takes you up to the summit in about 5 hours. It begins just outside the village of Digaleto.
"Nature lovers take note – Kefalonia is home to the adorable but endangered caretta-caretta turtles. So darn your snorkelling gear and you may get lucky!"
Top 7 travel tips in Kefalonia
1. Take a boat to Ithaca or Zante
There are several boat tours you can take from Kefalonia. They take you on a journey through ludicrously beautiful scenery, but the best of them all might just be the tour to the island of Zante, where you can enjoy a magical view on the beach in front of the steep, white cliffs.
2. Visit a lake like no other
Melissani Lake was hidden underground for hundreds of years, but then the roof collapsed and created this incredible cave and lake complex. Hop on a boat, take a ride across the lake, and feast your eyes on its stunningly crystal clear waters!
3. Witness one of the world's most astonishing geological phenomena
Katavothres is a geological miracle – cracks have opened up next to the sea, and the seawater is continuously falling into these sinkholes, disappearing into waterways that cross almost all the island.
4. Descend into Drogarati Caves
A great little spot if you want a break from the intense summer sun. As you step into the main viewing area you will be hit by an 'OMG' moment. Spectacular stalactites and other formations, various walkways to follow, simply beautiful! Also, there is a shop and cafe to grab a bite to eat.
5. Taste the local tipple
Kefalonia is famed for its delicious tipples. The Robola wine made from the indigenous Robola grapes is a fruity, honey wine that can be tried at any of the vineyards in the Robola Zone. Head to Orealios Gaea and learn about the winemaking procedure from the grapes' reception to the bottling of the wine and ageing, and then of course try out some of their finest samples!
6. Eat like a local
Kefalonia has been heavily influenced by Italian cuisine, and pastas and hearty Italian dishes are available across the island. But the speciality dishes have a predominately Greek character. All the ambrosial favourites are here – from melitzanosalata (aubergine dip) to tzatziki, gyros to moussaka. And don't miss the locals' favourite – pies! Meat pie, artichoke pie, hake pie and cheese pie!
7. Go Scuba diving in the gorgeous seas of Kefalonia
Kefalonia's beauty is not limited to the beaches and mountains, but extends into the waters that surround it. The best scuba diving is near Myrtos, where you will see the shipwreck created by the sinking of Christine and the truly beguiling waters of Melissani!
FAQs: Villas in Kefalonia
Which amenities are the most important for holiday-makers for their stay in Kefalonia?
According to the data from Holidu, when holiday-makers look for villas in Kefalonia, they often choose the following facilities: pool (54%), Wi-Fi (14%), and air conditioning (9%). Last year, the larger part of researchers used at least one of these options when finding the perfect villa.
Which types of facilities can you typically find in the villas in Kefalonia?
Among the amenities offered by Holidu, it appears that the villas in Kefalonia have everything that holiday-makers dream of! Here, the villas generally include a variety of amenities, the most popular being: air conditioning (94%), Wi-Fi (92%), and pool (87%)...Pretty cool!
How are the villas generally rated in Kefalonia?
On average, the villas have rather positive comments. According to the Holidu database, 42% of villas have a rating of 4.5 stars. A percentage high enough to confirm that there are quite a few which are very enjoyable and will be the perfect choice for your next holiday.
Are the villas in Kefalonia suitable for families with children?
Holidu's data reveals that 64% of villas in Kefalonia are child-friendly, so you won't have any difficulty finding the perfect villa for you and your family.
Are the villas in Kefalonia suitable for travellers and their pets?
Yes! In Kefalonia, 17% of the villas accept pets, 52% also have a garden!
Do the villas in Kefalonia often have an internet connection?
Of course! According to the data collected last year, 92% of villas in Kefalonia include Wi-Fi. This means that you will be able to stay connected throughout your stay!
How much does it usually cost for villas in Kefalonia?
According to Holidu's data, there are few villas in Kefalonia costing less than £100 a night.
Do the villas in Kefalonia generally have a fireplace or a pool?
Certainly! According to last year's data, the villas in Kefalonia have everything you need all year round. Here, 19% are equipped with a fireplace and 87% a pool.
Are the villas in Kefalonia suitable for stays in big groups or rather for a holiday as a couple?
According to Holidu's data, 95% of villas are perfect for families with up to four people. Approximately 93% of the villas here include at least two separate bedrooms. This is the ideal destination for going in small groups, with family or friends!
Holiday destinations nearby for Villas
Holidu compares hundreds of websites to find your perfect holiday rental for the best price.