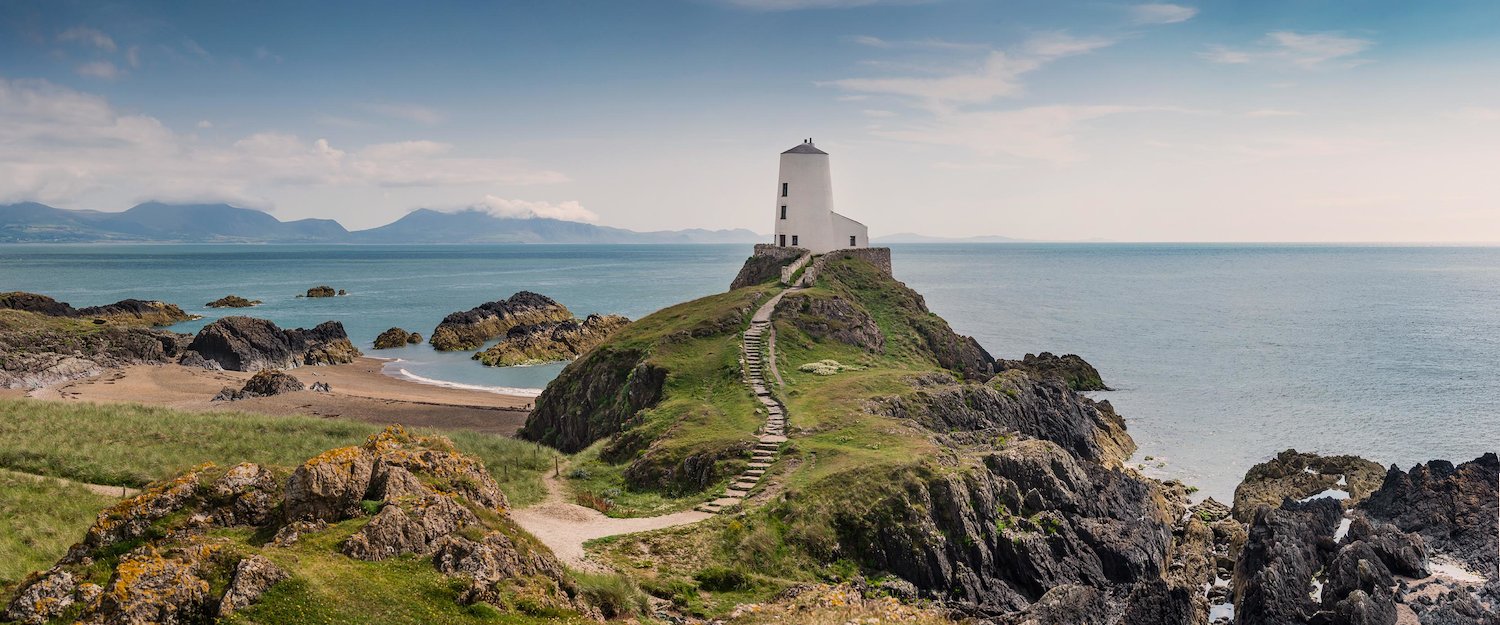 Holiday rentals and lettings in Aberystwyth
Start comparing over 66 rentals in Aberystwyth and book at the best price!
Holiday Rentals & Lettings in Aberystwyth
Popular Holiday Rentals & Lettings in Aberystwyth
Holiday Rentals with Free Cancellation
Pet-friendly Holiday Rentals & Lettings
Holiday Rentals & Lettings with Internet
Holiday Rentals & Lettings with Parking
Find Holiday Rentals & Lettings in Aberystwyth
Highlights in Aberystwyth
Spectacular coastal landscapes
Fun nightlife
Unique monuments
Gorgeous train rides
Most popular in Aberystwyth
Other property types in Aberystwyth that might be interesting:
Prices and availability
Prices
August
September
October
November
December
January
February
March
April
May
June
July
Average price per week
Availabilities
August
September
October
November
December
January
February
March
April
May
June
July
Percentage of available lettings
Holiday rentals and lettings in Aberystwyth
Ravishing holiday rentals along the west coast of Wales
Would you like to spend a different and re-energizing holiday in total relaxation? It does not matter if you are with your family or with your partner, you must visit the beautiful city of Aberystwyth in the county of Ceredigion in East Wales, the place with sensational lettings on the shore of the beach, where you can cycle or walk along the coast, This city is considered a great cultural and artistic centre thanks to its important libraries, historical museums and universities, and incredible centres of Art that is definitely worth visiting on this holiday, and if you are looking to connect with nature, you can also find charming beaches, coastlines and impressive gardens to relax and enjoy the scenery of this magnificent area of ​​Wales.
Perfect and comfortable holiday lettings to rest in on the coast
In Aberystwyth, you will find many options to stay and make your holiday perfect, such as magnificent rentals with completely renovated interiors to fitting all needs, spacious living room with furniture that includes comfortable sofa, cable TV, armchairs, and incredible sliding windows to enjoy the more beautiful views towards the sea and take advantage of warm natural light, additionally you will also find a well-equipped kitchen and dining room, with all appliances and utensils, such as oven, microwave, washing machine, dryer. For your rest you can find spacious rooms with single and double beds. Outside, magnificent gardens with a terrace, hot tub, swimming pool and large areas for cycling or taking walks, and if that were not enough, your pets are completely welcome, and it has off the road parking if you are travelling by car.
Holidays in Aberystwyth
The area and getting around
Enjoy to the fullest the silver mountain experience
If you are on holiday in Aberystwyth, you must visit the impressive, magnificent and unique Silver Mountain park, which offers all kinds of attractions and activities for all the tastes of visitors that will definitely exceed your expectations. If you are looking for an extreme adventure, try the first escape room in the city, the famous Ultimate Xscape and play against the clock, explore the Victorian mine and enjoy a guided tour like the one in the children's favourite Dragon tale. And if what you are looking for is a quiet time and try delicious food and drinks, you can visit the incredible café in the park without having to go to any of their games, just relax and enjoy watching the little ones have a lot of fun.
The most impressive library in Wales
This imposing, classic and elegant building is home to the National Library of Aberystwyth and is the perfect and best place to learn a little more about Welsh family history and any other historical events you want to know about on this holiday, take a tour of the interesting exhibitions offered to its visitors. The surroundings of the building are beautiful and splendid with large green areas that are also worth visiting, additionally it has an incredible splendid gift shop where you can acquire beautiful souvenirs, finally, do not forget to visit its exquisite cafeteria and try a delicious drink or snack.
Travellers and activities
Aberystwyth for train lovers
If you are a die-hard train lover, take a guided tour of Constitution Hill, built in 1896, and ride the railroad tracks on Britain's longest funicular, the route starts from the sea in the north of Aberystwyth, rising for the most beautiful and incredible mountains and peaks that Wales has to offer, when you reach the top you would be able to enjoy other attractions such as historical and technological exhibits, a beautiful gift shop, and for the little ones a safe playground, you can also taste a delicious meal in their wonderful café and spend a different day. As well, if you want to continue enjoying a day of train ride you should visit the recently renovated Vale of Rheidol Railway, built in 1906, it is a spectacular walk through the countryside with views that will leave you more than amazed, when you reach the Devil's Bridge, at Halfway through the tour you will find an exquisite coffee to stop for a snack. The ride on any of these wonderful trains is an unforgettable experience.
Aberystwyth for sea lovers
If you love the serenity of the sea, you must visit in the centre of Cardigan Bay, the beautiful north beach of Aberystwyth, full of beautiful pebbles, it is a quiet place to hang out and its waters are really peaceful, here you will find two streams of water to enjoy and share with family or friends, you can take a walk along its promenade with various places of varied food. In some seasons of the year it can be a bit colder, however it is an excellent place to take a quiet walk enjoying the spectacular views of the sea.
In Aberystwyth, you will find one of the most important and prestigious universities in all of Wales just a few kilometres from the beach, however it is also well-known for its fun nightlife and its various bars and clubs.
Top 5 travel tips in Aberystwyth
1. Explore Aberystwyth Castle
This imposing building with wonderful views of the sea, is located just a few kilometres from the main train station and its construction dates from the 13th century under the reign of Edward I, It has an admirable concentric structure and remains of what were raised in the past walls to protect the castle, walk through the statue of peace inside and enjoy the wonderful landscape from the top where it is located, despite being a victim of time and the effects of the sea that have contributed to its deterioration, it is still a place worthy of to visit.
2. Feel the magic in the butterfly house
Magic of Life Butterfly House is an incredible place located in the middle of the Rheidol valley, surrounded by beautiful hills and lakes, is the wonderful house that shares a great variety of species of butterflies among the colourful and large ones of the forests, you can also admire insects, corals, fishes, and some species of plants, it is an ideal walk for all types of visitors, especially children. The views towards the countryside are simply incredible and the atmosphere is very calm and pleasant!
3. Enjoy at The Rummers Wine Bar
This is one of the most visited places for nightlife by students, locals, and visitors to the city, In Rummers Wine Bar they have the most pleasant atmosphere and attention to share a night with friends, with live music, delicious appetizers and their Incredible happy hour and trivia section make the perfect place for a night of fun. Do not forget to taste any of its magnificent wines from its extensive menu!
4. Discover the Aberystwyth Art Centre
This great art centre has all-in-one activities to do and have a good time, it offers its visitors impressive exhibitions of art from portraits, paintings, sculptures and ancient artefacts. You can also enjoy its wonderful library with the best titles, a well-stocked gift and souvenir shop and in the centre of this immense building you will have at your disposal a splendid café with the most delicious food and refreshing drinks, also take the opportunity and glimpse the incredible landscape to the sea from the height of the art centre.
5. Tour the Aberystwyth War Memorial
Very close to Aberystwyth Castle, there is a moving, majestic and towering monument of memory of past wars with unique views of the sea that is worth a stop on the holiday itinerary to marvel at this sculpture and take the most incredible photographs to remember with the sea as a setting, you can take a quiet walk around the place and go for something to eat or drink during the tour of the area.
FAQs: Holiday Rentals & Lettings in Aberystwyth
What was the average price of holiday rentals in Aberystwyth last year?
Aberystwyth has an average price of £138 per night, which is a relatively high one for a city in the United Kingdom.
When are holiday rentals cheaper in Aberystwyth?
Those who want to be budget-friendly should travel to Aberystwyth in March, February, and January which are the months that offer the best discounts, with average prices of £130, £131, and £132 per night, respectively, based on prices from the previous year.
When does the price of holiday rentals in Aberystwyth go up the most?
When it comes to renting a holiday letting in Aberystwyth, the highest prices are usually seen in the month of July (with an average of £149 per night), followed by September (£146), and August (£145).
Is Aberystwyth a good location for a spontaneous getaway?
In order to not have problems finding accommodation in Aberystwyth, we recommend you to think ahead, as 82% of rentals are usually booked, according to last year's data.
When are more holiday lettings available?
The months when it's easiest to find free accommodation in Aberystwyth are January (the average amount of properties that are available reached 30%), October (30%), and November (29%). However, even during the months when availability is the highest, the average is only 30%. It would be a good idea to always prepare your holiday to Aberystwyth in advance.
When are fewer lettings available?
The month with the highest average number of booked rentals is August (only 2% of properties were available on average in the previous year). Followed by July (4%), and June (6%). During these three months, availability is only around 4%. Due to this, it is a good idea to make your reservation early.
How many holiday rentals does Holidu have in Aberystwyth?
We have collected the offers from 11 different providers in Aberystwyth, so we can provide you with around 130 properties. You're going to have a hard time choosing your favourite!
Holiday destinations nearby
Holidu compares hundreds of websites to find your perfect holiday rental for the best price.