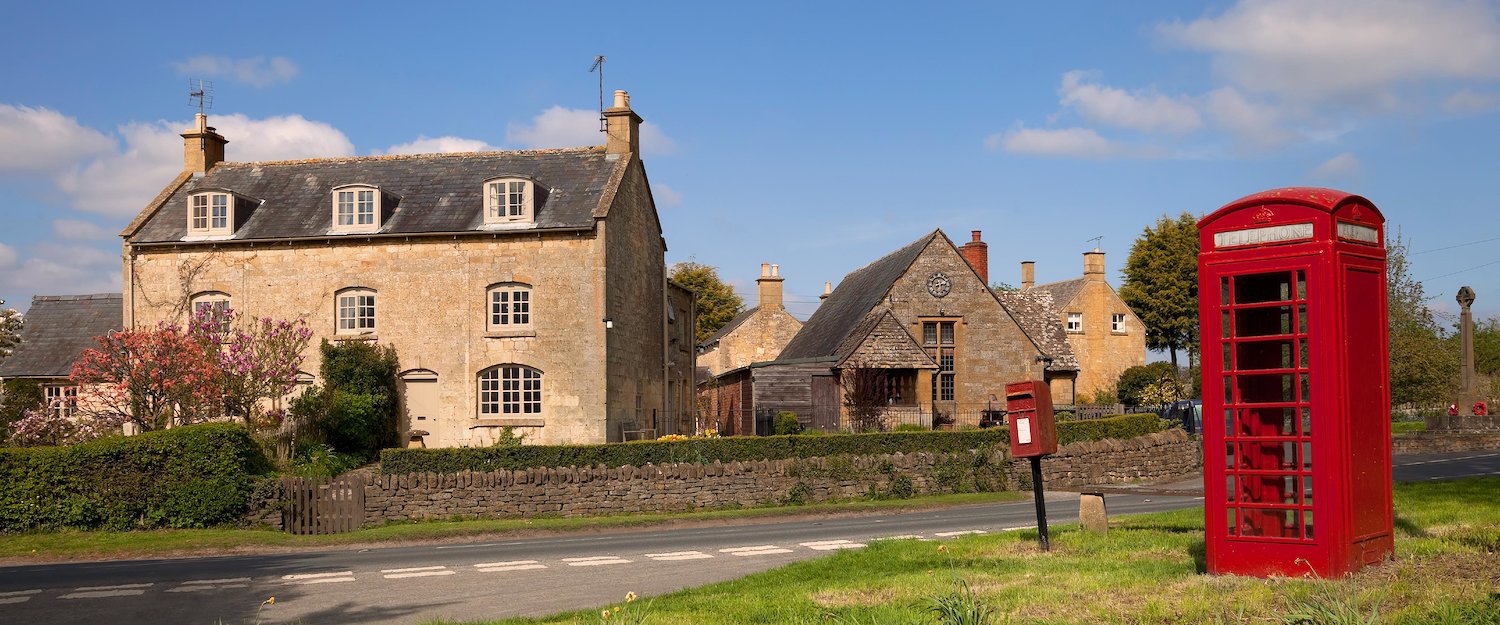 Holiday rentals and lettings in the Brecon Beacons
Start comparing over 97328 rentals in Brecon Beacons and book at the best price!
Popular Holiday Rentals & Lettings in Brecon Beacons
Holiday Rentals with Free Cancellation
Holiday Rentals & Lettings in Brecon Beacons
Pet-friendly Holiday Rentals & Lettings
Holiday Rentals & Lettings with Pool
Holiday Rentals & Lettings with Internet
Find Holiday Rentals & Lettings in Brecon Beacons
Highlights in Brecon Beacons
Unique underground experiences
Magical night skies
Unforgettable train journeys
Peaceful outdoor activities
Most popular in Brecon Beacons
Other property types in Brecon Beacons that might be interesting:
Popular Destinations in Brecon Beacons
Prices and availability
Prices
December
January
February
March
April
May
27 Nov - 04 Dec
£163 per night
04 Dec - 11 Dec
£157 per night
11 Dec - 18 Dec
£157 per night
18 Dec - 25 Dec
£167 per night
25 Dec - 01 Jan
£176 per night
01 Jan - 08 Jan
£181 per night
08 Jan - 15 Jan
£174 per night
15 Jan - 22 Jan
£160 per night
22 Jan - 29 Jan
£154 per night
29 Jan - 05 Feb
£157 per night
05 Feb - 12 Feb
£165 per night
12 Feb - 19 Feb
£167 per night
19 Feb - 26 Feb
£160 per night
26 Feb - 05 Mar
£161 per night
05 Mar - 12 Mar
£161 per night
12 Mar - 19 Mar
£153 per night
19 Mar - 26 Mar
£155 per night
26 Mar - 02 Apr
£159 per night
02 Apr - 09 Apr
£162 per night
09 Apr - 16 Apr
£170 per night
16 Apr - 23 Apr
£174 per night
23 Apr - 30 Apr
£170 per night
30 Apr - 07 May
£173 per night
07 May - 14 May
£169 per night
Average price per week
Availabilities
December
January
February
March
April
May
Percentage of available lettings
Holiday rentals and lettings in the Brecon Beacons
Attractive holiday rentals in the lush green countryside
From grassy moorlands, caves, lively waterfalls, starry skies, valleys to towering peaks soaring metres above, the Brecon Beacons National Park is a natural gem that has it all! Stay in luxury holiday rentals in rolling green landscapes shaped millennia ago by Mother Nature. The tranquil character and sparse crowds will provide a relaxing stay, while the popular walking trails, prehistoric monuments and castles will add a touch of adventure to your holiday.
Stunning holiday rentals with inspiring high mountain views and swimming pools
Featuring stone and timber facades, Brecon Beacons holiday rentals have a rural but renovated style that will fascinate you. The rentals boast views of lakes, mountains, forests and include stone fireplaces, immaculate rooms, swimming pools, and gardens that provide a relaxing getaway. You can enjoy a diverse environment with meadows that are home to a variety of grasses and wildflowers, as well as wildlife including one of the last Welsh mountain ponies.
Holidays in Brecon Beacons
The area and getting around
Pen y Fan, the highest peak in the Brecon Beacons National Park
At the heart of the National Park, the Brecon Beacons range includes Britain's most celebrated peaks. Pen and Fan, roughly translated as Top Spot, are the highest in southern Britain and the most popular with walkers. Here you can enjoy a multitude of footpaths and bridleways, as well as inspiring views from the summit. You can walk several routes to the summit, such as the Storey Arms, which is suitable for anyone, and take the lesser-known route from the north via the 11 km Cwm Gwdi route. However, the park also has many other routes north of the Visitor Centre that will take you on easy trails. Not for nothing has the Brecon Beacons been described on several occasions as "fabulous walking country".
Wales' top attraction: The National Showcaves Centre
With the largest expanse of open hills in Wales in the centre, the Brecon Beacons National Park encompasses some of the most important cave systems in Europe to the southwest, where you'll find a region of waterfalls and underground passages. The National Cave Centre for Wales in Dan-yr-Ogof is the best place to start. Here you can explore the Dan-yr-Ogof Caves, Cathedral Cave and Bone Cave in depth. You will walk through massive corridors dug millions of years ago and pass behind giant waterfalls in "St. Paul's Dome" at the end of Dan-yr-Ogof. The beautiful formations, waterfalls, underground lakes and colossal cave corridors will leave you in awe.
Travellers and activities
Brecon Beacons for water sports lovers
The Brecon Beacons National Park has a range of options for water sports such as kayaking, canoeing, paddleboarding and rafting. The tranquil waterways provide a great place for kayaking, while the waterfalls give an extreme feel for rafting. The River Usk, River Wye, Monmouthshire and Brecon Canal, and Lake Llangorse, the largest natural lake in Wales, are popular destinations for paddleboarding, canoeing, kayaking, and stand-up paddleboarding, making it the perfect place if you fancy something relaxing. For something more extreme, Gorge Walking involves crawling behind waterfalls and jumping off ledges into deep pools. It's a favourite activity for adrenaline junkies.
Brecon Beacons for horse riding lovers
Brecon Beacons is a dream location for horse lovers. The Welsh mountains provide the ideal home for ponies and horses that keep the vegetation under control. And with over 600 miles (965.61 km) of bridleways, acres of hills, fields and moorland, the National Park is the ideal place to ride. Riding centres cater for riders of all levels, so this is a great spot to start riding if you've never ridden before. You'll be able to ride all day long through some of the most breathtaking scenery that will challenge and inspire you with its great mountains. A holiday here might just be the start of a passion for horses.
"Brecon Beacon National Park is home to the largest natural lake in Wales, Lake Llangorse."
Top 5 travel tips in Brecon Beacons
1. Be dazzled by a dome of stars
With low light pollution, the Brecon Beacons have some of the darkest skies in the UK. See constellations, meteor showers and nebulae. You may even see the Milky Way! The park has also become Wales' first international dark sky reserve, so don't miss out on this great stargazing experience. The best places to spot stars are Usk reservoir, Hay Bluff, Crai Reservoir, the National Park Visitor Centre and Llanthony Priory.
2. Take a vintage steam locomotive ride through the park
Brecon Mountain Railway is a heritage railway that you must visit on your holiday. Climb aboard an impressive steam locomotive and travel through the South Wales countryside. The journey will take you through Pontsticill and along the entire length of the Taf Fechan Reservoir, stopping at Pontsticill intermediate station for a snack in the Lakeside Café. It is a wonderful attraction for families and children.
3. Explore the Fforest Fawr Geopark
Fforest Fawr Geopark covers the western half of the national park and stretches from Llandovery in the north to Merthyr Tydfil in the south. Like the rest of the park, the best way to appreciate Fforest Fawr is on foot or by bike. Discover its distinctive geology, wildlife, see the ruins of the medieval castle Castell Coch and contemplate landscapes that were sculpted over 20,000 years ago! Fforest Fawr has been recognized as a UNESCO World Geopark.
4. Take to the skies in paragliding
The Brecon Beacons National Park offers some of the best paragliding in the UK. Launch yourself from the top of a hill and soar over the green landscape in a glider for an incredible bird's-eye view. The mountains and hills of the Brecon Beacons are almost perfect for take-off. For this activity, we recommend you go with the South East Wales Hang Gliding and Paragliding Club.
5. Visit the ruins of Carreg Cennen
Undoubtedly, one of the most striking ruins in the Brecon Beacons is Carreg Cennen Castle. The silhouette of these imposing ruins dominate a large expanse of land and rises on a clifftop above the Afon Cennen River at the western end of the National Park — is a vivid example of what was left over from the fighting during the Norman Conquest — The castle is officially the most romantic ruin in Wales and has an enchanted atmosphere and beautiful views of the Carmarthenshire countryside that will leave you spellbound.
FAQs: Holiday Rentals & Lettings in Brecon Beacons
What was the average price for a holiday rental in the Brecon Beacons in 2020, the first year impacted by the corona crisis?
COVID-19 has severely impacted the travel industry. Based on our 2020 data, The Brecon Beacons has an annual average price of £142.33 per night.
Which months allow you to save the most on holiday rentals?
If you want to save as much as possible during your visit to the Brecon Beacons, go there in March (£122.1 per night on average), February (£125.3), or January (£126.31) to find the lowest prices for the whole year.
When does the price of holiday rentals in the Brecon Beacons go up the most?
When it comes to renting a holiday letting in the Brecon Beacons, the highest prices are found in the month of November (with an average of £172.72 per night), followed by October (£169.51), and December (£168.77).
Is the Brecon Beacons a good location for a spontaneous getaway?
It's worthwhile to be proactive in the Brecon Beacons as only 22% of the accommodations remain free, following the data observed in 2020.
What are the best months for a spontaneous getaway?
The months that have the highest availability, on average, are January (with an availability of 46.5%), November (42.5%), and December (39%), according to the trends observed in 2020.
Which months is it more difficult to find available rentals?
The month with the highest average booked rental figures is August (only 2.2% of properties were available on average in 2019). Followed by September (4%), and July (6.25%).
How many holiday lettings does Holidu have in the Brecon Beacons?
Our inventory contains approximately 460 properties from 15 partners.
Holiday destinations in Brecon Beacons
Holiday destinations nearby
Holidu compares hundreds of websites to find your perfect holiday rental for the best price.