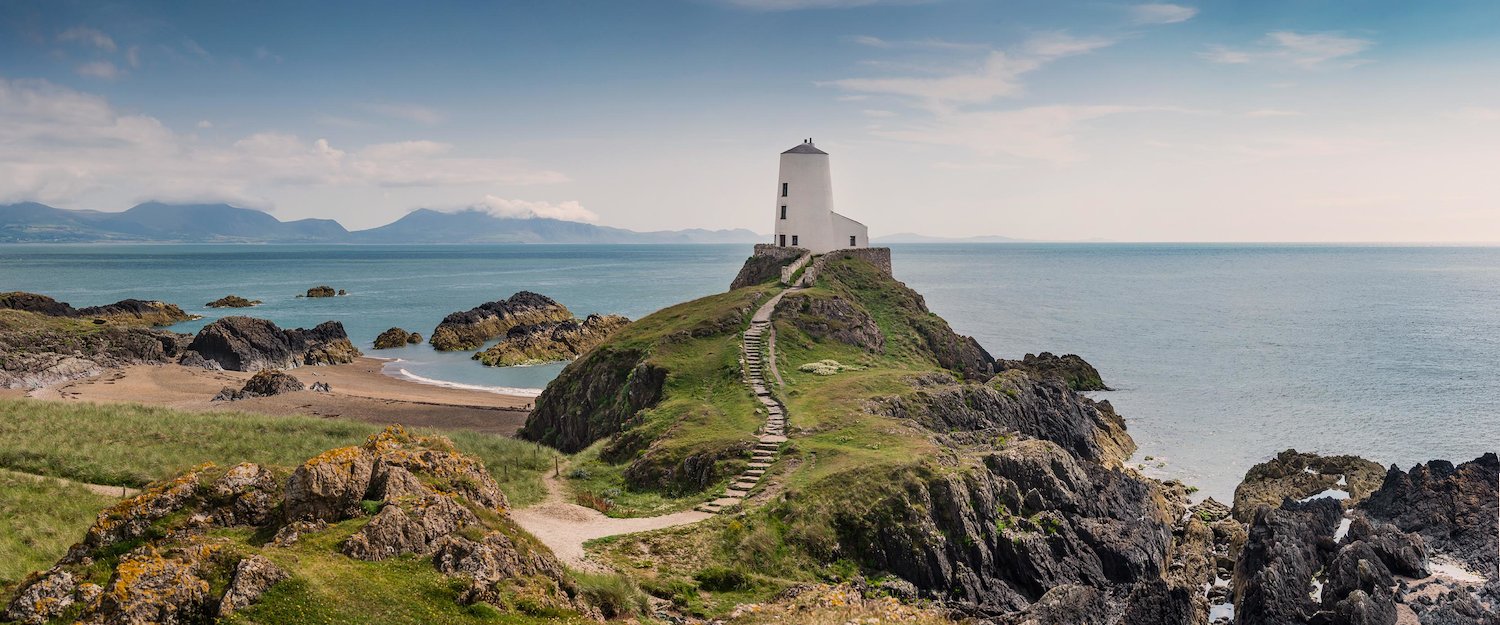 Holiday rentals and lettings in Monmouthshire
Start comparing over 185 rentals in Monmouthshire and book at the best price!
Holiday Rentals & Lettings in Monmouthshire
Popular Holiday Rentals & Lettings in Monmouthshire
Holiday Rentals with Free Cancellation
Pet-friendly Holiday Rentals & Lettings
Holiday Rentals & Lettings with Internet
Holiday Rentals & Lettings with Parking
Find Holiday Rentals & Lettings in Monmouthshire
Highlights in Monmouthshire
Valuable Tintern Abbey
Beautiful Chepstow Castle
Outstanding The Nelson Museum & Local History Centre
Glorious Raglan Castle
Historic Abergavenny Museum
Most popular in Monmouthshire
Other property types in Monmouthshire that might be interesting:
Popular Destinations in Monmouthshire
Prices and availability
Prices
August
September
October
November
December
January
February
March
April
May
June
July
Average price per week
Availabilities
August
September
October
November
December
January
February
March
April
May
June
July
Percentage of available lettings
Holiday rentals and lettings in Monmouthshire
Holiday rentals and lettings with a cosy atmosphere, spacious gardens, terraces and swimming pools
Searching for the ideal place to enjoy a relaxing break? In Wales, the quintessential medieval country, you can find Monmouthshire, a unitary authority with Offa's Wall running through it. On Holidu you will find holiday rentals and lettings that are great for getaways and to see the most of the wonders that Monmouthshire has to offer. Accommodation to suit your size and budget, providing you with all the facilities you need to make your stay comfortable and relaxing, where all you have to do is enjoy the ride. Our holiday sites are located in different areas of the county, so you can visit several places at once and not waste time.
Holiday rentals and lettings with hot tubs, saunas and pet-friendly facilities
They are perfect for families or couples seeking a place for a holiday break that requires space from 2 to 7 bedrooms. We have large gardens for walking domestic pets or having a nice homey picnic with the little ones. We have saunas and hot tubs that will allow you to relax during your stay. Our holiday rentals have large and comfortable rooms, heating and washing machine, television services, Wi-Fi network connection and parking.
Holidays in Monmouthshire
The area and getting around
Fortress founded by the Romans
Monmouth is one of the most beautiful relics of Wales, originally named Blestium and after the fall of the Roman Empire very few people wanted to inhabit the area. During the Middle Ages, the town began to grow thanks to the construction of a convent and the founding of an open market on Monnow Street. Today it is known for its many schools and shops, and the hills surrounding the town are bathed in vast forests and farms.
How to get around Monmouthshire
Fortunately, all our accommodation is conveniently located so that you are close to the areas you want to visit. Monmouth is 40 kilometres from Bristol, one of the UK's largest cities. Within the city, you can get around by bicycle and car, as well as walking around the city. The county's towns and villages are close together and easily accessible.
Travellers and activities
Monmouthshire for wine lovers
The White Castle Vineyard is a 5-acre vineyard with tours, regular events and tastings, located just a short walk from the town of Abergavenny in Monmouthshire. In 2009, the first planting of 4000 bush vines was made, some varieties planted included Pinot Noir, Regent, Rondo, Phoenix and Seyval Blanc. Also, from 2018 all wines offered by White Castle are suitable for vegans.
Monmouthshire for hikers
The Wye Valley is a protected national park for the enjoyment of all visitors. A place full of extraordinary and tranquil landscapes that come together to create a wonderful place where you can walk, canoe, cycle, climb or paddle surf. Miles of footpaths and long-distance trails, you to discover the beauties of this place for relaxation and leisure. You have the opportunity to visit at any time of the year because you will never be disappointed. In autumn, the trees are painted red and gold, in winter the indescribable cold offers crystal clear views of the Golden Valley and the Black Mountains, by spring the woods are lined with wild garlic and in summer, every meadow is alive with wild flowers.
Did you know that Monmouthshire is made up of 18 towns? With its capital, Monmouth, being one of the smallest in South Wales, located two miles from the English border and its Welsh name meaning "town on the River Monnow"?
Top 5 travel tips in Monmouthshire
1. Visit the ruins of the valuable Tintern Abbey
What is now a huge and impressive medieval religious building built in the 12th century was once the first monastery of the Cistercian Order in Wales. Today, only the marvellous ruins of an incredible building remain. To access the place, you can walk through the ancient halls and observe the noble views that the interior of the temple offers us.
2. Take a walk and see the beautiful Chepstow Castle
In the small and interesting village of Chepstow, located on the banks of the River Wye, you will find this stone fortress, which is considered to be the oldest in Britain. From the heights of the imposing castle, you can observe and photograph the indescribable views that the Wye offers to all visitors. It was built in 1067 and at that time formed part of the great chain of forts that protected the Welsh-English border. Today it is one of the most popular castles and is open to the public who wish to enter its grounds.
3. Tour the outstanding The Nelson Museum & Local History Centre
Originally known as the Monmouth Museum, it houses a collection of artefacts relating to Admiral Horatio Nelson. The gallery is located in the old Market Hall, just metres from the Monnow River. The collection contains letters from Nelson to his wife and Lady Hamilton, Nelson's naval officers battling with swords, various items celebrating Nelson's victories, his visit to Monmouth with the Hamilton's, his career in the Royal Navy and other valuable memorabilia from his life. Hamilton'sum was founded in 1924.
4. Discover the glorious Raglan Castle
A medieval fortress located north of Raglan built between the 15th and early 17th century by the later ruling families of the Herbert's. Together, they created a luxury fortress with a hexagonal tower, known as the Great Tower or the Yellow Tower of Gwent, surrounded by beautiful terraces, parkland and water gardens. The castle has gone through several processes, first as a home for local building materials, then as a romantic ruin and finally as a modern tourist attraction.
5. Walk around the grounds of the Historic Abergavenny Museum
A ruined castle in the market town of Abergavenny, founded by the Norman lord Hamelin de Balun in 1087. It was the site of the massacre of Welsh nobles in 1175 and was attacked during the Glyndŵr Rising in the early 15th century. It has been a Grade I listed building since 1952. The museum is housed in the hunting lodge and exhibits include a saddlery workshop and a farm kitchen typical of Victorian Wales.
FAQs: Holiday Rentals & Lettings in Monmouthshire
On average, how much do holiday rentals in Monmouthshire cost?
Last year revealed that Monmouthshire has an annual average price of £170 per night.
What time of year offers, on average, the best holiday rental prices in Monmouthshire?
If you want to get the most out of your money, the most affordable months to visit Monmouthshire are May (£148 per night for accommodation, on average), June (£155), and February (£161).
When are holiday rentals more expensive in Monmouthshire?
When you look at renting a holiday letting in Monmouthshire, the highest prices are usually seen in the month of August (with an average of £195 per night), followed by July (£188), and September (£181).
Is Monmouthshire a good location for a spontaneous getaway?
If you decide to discover Monmouthshire, we recommend planning your holiday in advance because it tends to be very high in demand, with an annual average occupation of 82% in the previous year.
What are the best months for a last-minute getaway?
In the previous year, the months with the largest number of available properties in Monmouthshire were January, April, and March with average availabilities of 30%, 24% and 23%, respectively. However, even during the time when the availability is the highest, the average is 25%. It would be a good idea to always prepare your holiday to Monmouthshire in advance.
During which months are there fewer rentals available in Monmouthshire?
The month with the highest average number of booked rentals is August (only 6% of properties were available on average in the previous year). Followed by July (9%), and September (10%). During these three months, availability is really low (8%). Due to this, it is better to reserve early.
Are there many holiday rentals in Monmouthshire?
Holidu has roughly 260 properties in Monmouthshire, offered by 11 different partners.
Holiday destinations nearby
Holidu compares hundreds of websites to find your perfect holiday rental for the best price.