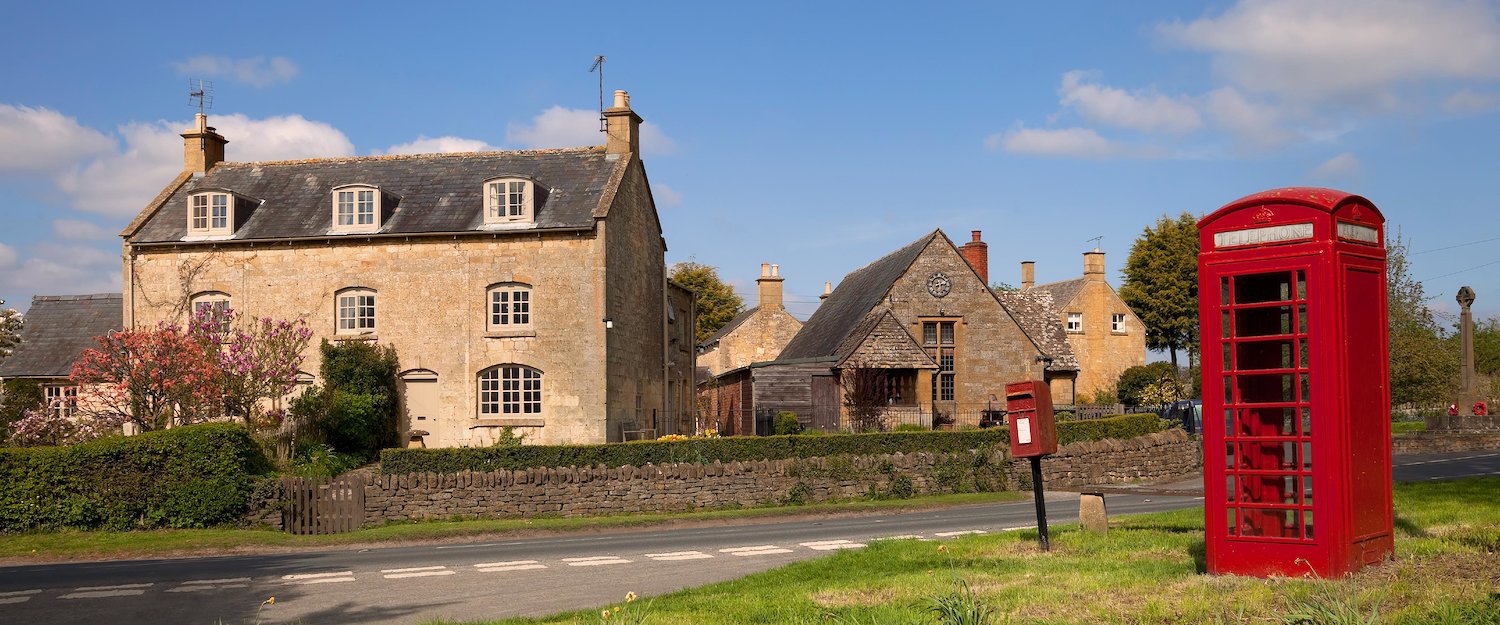 Holiday rentals and lettings in the East Midlands
Start comparing over 4164 rentals in East Midlands and book at the best price!
Holiday Rentals & Lettings in East Midlands
Popular Holiday Rentals & Lettings in East Midlands
Holiday Rentals with Free Cancellation
Pet-friendly Holiday Rentals & Lettings
Holiday Rentals & Lettings with Pool
Holiday Rentals & Lettings with Internet
Find Holiday Rentals & Lettings in East Midlands
Highlights in East Midlands
Impressive parks
Splendid museums
Delicious gastronomy
Marvellous medieval buildings
Most popular in East Midlands
Other property types in East Midlands that might be interesting:
Prices and availability
Holiday lettings prices in East Midlands
£191 annual average
Sep
Oct
Nov
Dec
Jan
Feb
Mar
Apr
May
Jun
Jul
Average price per week
Holiday lettings availability in East Midlands
46% annual average
Sep
Oct
Nov
Dec
Jan
Feb
Mar
Apr
May
Jun
Jul
Percentage of available lettings
Holiday rentals and lettings in the East Midlands
Splendid holiday rentals in the east of England
Would you like to enjoy a great family holiday in one of the most charming regions of England? Travel to the fantastic East Midlands, with adorable and beautiful holiday rentals that will allow you to enjoy all the charms of the area in peace. East Midlands, is one of the nine regions that make up England, and brings together a set of counties and cities with a wide variety of places to visit and share incredible family activities. You will find wonderful museums, art galleries, ancient castles, cathedrals and an impressive variety of natural landscapes where you can enjoy the fresh air of the countryside and endless outdoor activities for family fun. Visit the capital city of Melton, where you can enjoy unbeatable gastronomic and musical festivals. Explore the picturesque towns with a lot of medieval charm that you will find when you walk through its streets. The East Midlands is an excellent choice for family holidays and sightseeing in England.
Marvellous holiday rentals with modern style
For a perfect stress-free family holiday, nothing better than staying in any of the fabulous holiday rentals that you can choose, from rustic ones made of wood with views of the mountains and near the lake, to the most modern and luxurious with a pool and hot tub near the city. Regardless of your choice, you will find cosy accommodations with all the amenities you are looking for. Large kitchen with dining room for the whole family, which also includes a stove, fridge, oven, microwave, coffee maker and much more so that your meals are delicious. Share a pleasant and fun time from the living room with a fantastic plasma TV, DVD player, and selection of books, games, and movies as well as including high-speed Wi-Fi throughout the property. Rest in the magnificent rooms with all the comforts and cosy single and double beds with linen included. In these beautiful accommodations, you will also find parking available for your vehicle. Book the holiday rental of your choice and enjoy an astounding family holiday.
Holidays in East Midlands
The area and getting around
Enjoy the best art in Derbyshire
In the East Midlands, you'll find plenty of fantastic museums and art galleries that you can't miss, especially if you're passionate about art in all its forms. You will find one of the must-sees in the county of Derbyshire. Located in the city of Derby is the Pickford House Museum, which exhibits magnificent works of art from the Georgian era that you must visit. Another excellent option is to visit the incredible Derby Museum and Art Gallery, where you will find works by the famous artist Joseph Wright, considered a master of chiaroscuro of the 18th century. Additionally, if you like beers, Derby is known as the place with the greatest variety of pubs to visit.
Visit the old Nottingham Castle
Located on the highest point of a sandstone crag, known as Castle Rock, is the fantastic Nottingham Castle. This fortification was demolished in the past to prevent it from being used again. However, the 2nd Duke of Newcastle, Henry Cavendish built an impressive baroque mansion on the remains of the castle, and converted it into the Nottingham Castle museum. You'll find magnificent art exhibits, including ceramic pieces, watercolours by famous painters like Paul Sandby, and alabaster carvings from the 15th century.
Travellers and activities
East Midlands for nature lovers
Due to the East Midlands region is made up of several counties in England, you will find a real variety of places to visit to suit all tastes. If you like to be in contact with nature and want to enjoy the tranquillity of the countryside. Visit the awe-inspiring Peak District National Park, much of which is within the Derbyshire county borders, encompassing vast areas of grassy valleys, sandstone moorland, cliffs, mineral-rich caves and many areas perfect for camping, having pleasant picnics, and for lovers of hiking and biking you will find a wide variety of routes and marked trails to explore the surroundings and enjoy the impressive views of the place. The Peak District is undoubtedly one of the best places in England with an outstanding natural beauty that in the past has inspired various artists and writers such as Jane Austen, Wordsworth and many more.
East Midlands for families
One of the best cities you can visit in the East Midlands where you will find various attractions for family fun is the fantastic city of Leicester, located in the county of Leicestershire, one of the most populous in the East Midlands. You can find stunning museums and places like the National Space Center, with wonderful science and technology exhibits. If you want to spend an evening of entertainment, visit the fabulous Curve theatre, with live shows of all genres. Stroll through its medieval-style streets where you will find magnificent, beautiful half-timbered houses and ancient cathedrals with impressive architecture. Leicester became famous in 2012 after the discovery of the remains of King Richard III, in a car park, which were properly buried in the city's cathedral churchyard.
For good food lovers, you cannot miss two of the best food festivals that take place in Melton. The cheese festival at the end of April, and the Gastronomic Festival in October, with a wide variety of dishes from the area.
Top 5 travel tips in East Midlands
1. Explore the amazing town of Melton
Melton is known as the capital of the East Midlands region, and is the result of an amalgamation of Melton Mowbray with Melton and Belvoir. This fantastic city is famous for its incredible gastronomic dishes, such as the unbeatable pork pie and the famous Stilton blue cheese. Additionally, the beauty of Melton stands out in the wonderful architecture of its buildings, such as the church of St Mary, one of the largest that you can visit in the county of Leicestershire. Inside you'll find elements from the 13th and 14th century, and outside an impressive Perpendicular Gothic style, with large windows from the 15th century.
2. Discover the fantastic city of caves
If you travel to the city of Nottingham, you will notice that it is built on an imposing sandstone ridge with an impressive set of caves dating back more than 1000 years of history. In these caves, you will find the well-known slums of Drury Hill, which were among the most disadvantaged in the United Kingdom in the past and later served as an air-raid shelter. The tour of these caves is fascinating and very original, where you can learn many more details about the emergence of the city and its fantastic geology.
3. Taste the best beer in Belvoir
One of the best things to do in Melton and Belvoir, and one of the most recommended by visitors, is a stopover to the incredible Belvoir Brewery. Established in 1995, they distribute their products to 275 pubs in the Melton area. Among the most famous beers is the porridge stout, an exquisite mixture of oats and barley. Do not miss a guided tour of the place where you will learn everything related to the production process, followed by a magnificent tasting. Likewise, they also offer more complete visit packages, which include a tour plus a wonderful three-course meal.
4. Sightsee the wonderful Gallery of Contemporary Art in Nottingham
Open since 2009, it is known as one of the most important galleries in Great Britain. It is located in the market area and offers free admission to all its visitors. You will find an impressive exhibition of contemporary art with national and international artists, a total of 5 displays are exhibited throughout the year with the most relevant works. What's more, the weekends offer wonderful art workshops that you can attend to learn about the latest art techniques.
5. Have fun in the great Twinlakes
In Melton Bowbray there is a great theme park, with more than 70 acres of lakeside countryside that is open all year round, perfect for fun for all the family. In Twinlakes, you can have fun on any of its rides and games, such as the Excalibur Adventure zone or the Xtreme Scream Park. Likewise, you will find a beautiful miniature train area, quieter playgrounds, go-kart track, boats to ride on the lake and a splendid cafeteria to go for a snack.
FAQs: Holiday Rentals & Lettings in East Midlands
What is the average price of holiday lettings in East Midlands?
By looking at an annual average price of £156, East Midlands is not a destination that stands out for being the most expensive or the cheapest in the United Kingdom.
When can you get the best deals on holiday rentals in East Midlands?
The months that allow you to save the most in East Midlands are March, April, and May, with average prices of £142, £149 and £150, respectively.
When are holiday rentals more expensive in East Midlands?
When it comes to looking for a holiday rental in East Midlands, the months when it is most expensive are, in descending order, August, July and December with average prices per night of £168, £165, and £162, respectively.
Is East Midlands a good location for a last-minute getaway?
If you decide to discover East Midlands, we suggest organising your holiday long before you go because it is usually very high in demand, with an annual average occupation of 82% in the previous year.
When are more holiday lettings available?
In the previous year, the months with the largest number of accommodations available in East Midlands were January, May, and March with average availabilities of 26%, 22% and 21%, respectively. However, even during the months when availability is the highest, the average is 23%. Due to this, it is better to always book a little in advance to be sure to find the rental of your dreams.
When are fewer lettings available?
The months with the lowest properties available in East Midlands are, in order, August, July and September, with respective average availability figures of 10%, 14%, and 14%, based on data collected from last year. During this period, availability is really low (13%). Due to this, it is better to make your reservation as soon as possible.
How many holiday rentals are there in East Midlands?
Holidu has roughly 6,000 properties in East Midlands, offered by 20 different partners.
Holiday destinations in East Midlands
Holiday destinations nearby
Holidu compares hundreds of websites to find your perfect holiday rental for the best price.