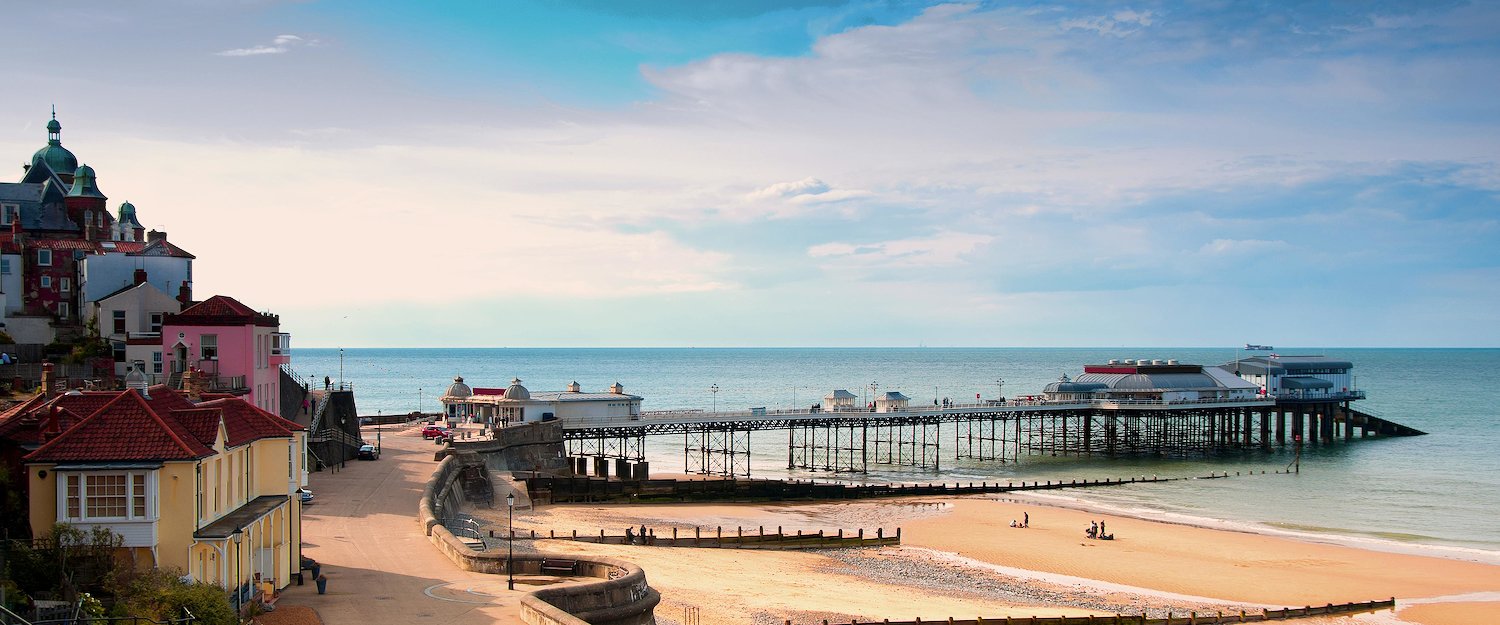 Holiday rentals and lettings in Hemsby
Start comparing over 102 rentals in Hemsby and book at the best price!
Best holiday rental deals in Hemsby
Holiday Rentals with Free Cancellation
Holiday Rentals & Lettings in Hemsby
Pet-friendly Holiday Rentals & Lettings
Holiday Rentals & Lettings with Pool
Holiday Rentals & Lettings with Internet
Find Holiday Rentals & Lettings in Hemsby
Highlights in Hemsby
Beautiful beaches
Lovely lighthouse
Fun for kids
Wildlife
Stunning dunes
Local history
Breathtaking views
Other property types in Hemsby that might be interesting:
Prices and availability
Prices
November
December
January
February
March
April
23 Oct - 30 Oct
£94 per night
30 Oct - 06 Nov
£97 per night
06 Nov - 13 Nov
£100 per night
13 Nov - 20 Nov
£97 per night
20 Nov - 27 Nov
£94 per night
27 Nov - 04 Dec
£107 per night
04 Dec - 11 Dec
£108 per night
11 Dec - 18 Dec
£96 per night
18 Dec - 25 Dec
£104 per night
25 Dec - 01 Jan
£113 per night
01 Jan - 08 Jan
£113 per night
08 Jan - 15 Jan
£118 per night
15 Jan - 22 Jan
£115 per night
22 Jan - 29 Jan
£106 per night
29 Jan - 05 Feb
£114 per night
05 Feb - 12 Feb
£101 per night
12 Feb - 19 Feb
£94 per night
19 Feb - 26 Feb
£137 per night
26 Feb - 05 Mar
£146 per night
05 Mar - 12 Mar
£103 per night
12 Mar - 19 Mar
£79 per night
19 Mar - 26 Mar
£79 per night
26 Mar - 02 Apr
£81 per night
02 Apr - 09 Apr
£86 per night
Average price per week
Availabilities
November
December
January
February
March
April
Percentage of available lettings
Holiday rentals and lettings in Hemsby
Beautiful holiday rentals near the beach
If you are looking for a good holiday rental to relax and get away from the hustle and bustle of the city, Hemsby is the perfect place. In the village you will find a wide variety of rentals ranging from traditional European designs to modern and luxurious renovations. Close to Winterton Beach or Horsey Gap, very close to the white sand and salt water of the sea. Around the Palace Casino or the Caister Castle or the lighthouse, you will find a large number of rentals, and you will discover all the things that Hemsby has to offer that undoubtedly make it a unique place to spend quality time
Holiday rentals for all the needs and tastes
Regardless of whether you prefer to travel alone, with friends, as a couple or as a family, Hemsby is the perfect place because it offers rentals for all tastes and needs, from small but cosy two-bedroom rentals, ideal for travelling alone or as a couple, to large properties with 4 bedrooms and two bathrooms, perfect for 8 people to be comfortable, with a garden, parking and even a swimming pool. In addition, most of these rentals are pet-friendly; they are ideal for spending time with the family. Relax by your private pool while you gaze at the sea or have breakfast on a beautiful modern terrace. Can you imagine it? Make it happen
Holidays in Hemsby
The area and getting around
A spectacular coastline both north and south of the town
One of the most impressive qualities of Hemsby is a coastline that it has on the eastern end that goes from the beach that is further north which is Sea Palling Beach until it is further south which is Caister on Sea; Between one and the other, along the entire coast there are numerous beaches, one more beautiful than the other and each with unique characteristics, where you can enjoy wonderful views, the sea breeze and even see marine animals in the wild Horse Gap, for example, is special because you can see sea lions and gazes lying on the shore of the beach, a little further south, near Winterton Beach there is a beautiful lighthouse I say to visit and further south is Caister on the sea that It is an amazing beach ideal for romantic walks due to its swell.
Day and night fun within a radius of less than two miles
If you are looking for a place where you can have fun both day and night, where you can share with your children and have a good time with your family but you can also escape and have an adult time, this is the right place. In the east of the town, in the central area are Winterton Dunes which is an extensive dune system where you can go with your children to spend a great day with the family while they explore the nature, flora and fauna of the dunes, but In addition, less than 10 minutes by car is to the south is the Palace Casino, which is an ideal place to party, have a drink, gamble and have fun with adults.
Travellers and activities
Hemsby for theme park lovers
Despite its classic and traditional style, full of history and nature, Hemsby also offers a type of fun that depends on the infrastructure and is ideal for the whole family. We refer to the theme parks. There is one in particular that is excellent because it allows your family to have fun throughout the day while learning a wonderful sport. In Lost World Adventure Golf you can play miniature golf in a fun park with holes for all categories and that also allow children from three years to have their clubs and make their own plays. A beautiful place to visit and have fun.
Hemsby for families
Do you want to spend a great day with your family and have fun with the little ones in the house? Hemsby is the ideal place as it is home to Hirsty's Family Fun Park which is an ideal place to spend family time as it has many games, distractions and events that keep children entertained throughout their stay: in the park You will have the opportunity to choose a pumpkin from a field and carve it with your own hands, go to the drive-in with the family and even play hide-and-seek in a magical maze. A special place that you will not regret visiting and your children will thank you.
"Did you know that these shores have the largest breeding colony of small terns in Britain?"
Top 5 travel tips in Hemsby
1. Live a magical day at the Thrigby Hall Wildlife Gardens
Go visit the spectacular zoo and have a wonderful adventure with exotic animals from all over the world. On the way you will meet imposing tigers, beautiful leopards, gibbons, and a beautiful collection of birds. It is a special place to share with the family and learn because it also gives you the opportunity to do the tour with an expert guide who talks about the characteristics of each animal.
2. Witness the birth of a gray seal
Horsey is a small town near Hemsby that in addition to having a beautifully landscaped beach is home to a significant number of gray seals. In winter, you can join the group of volunteers who are in charge of protecting these impressive animals and witness the birth of a baby as this is the time when they usually give birth.
3. Spend the night inside a lighthouse
Winterton's fantastic lighthouse tower was modified in recent years to offer bedrooms while the ground floor could well be a home as it has a small but beautiful kitchen and even a bathroom. The lighthouse is perfect to spend a romantic night since when the sun goes down, the view from the tower over the sea with nothing but the light of the lighthouse is incredibly exciting. An experience worth enjoying
4. Spend a family beach day
Hemsby Beach is a beautiful beach that offers all the natural diversity typical of the region, such as golden sand and dunes combined with the best attention from the staff that attends the beach so that you have a rewarding experience. Whether you are going to observe nature, watch the sunset on a lounger, or bathe in salt water, this is an excellent option.
5. Immerse yourself in the history of the region
Visit the Museo Caister Castle and immerse yourself in the history of Hemsby and its surroundings, in a wonderful guide live with highly experienced staff you can enjoy a collection of vintage cars, a beautiful tearoom, a large collection of bicycles, the beautiful view that it is observed from the tower and much more. Definitely a good place for history buffs
FAQs: Holiday Rentals & Lettings in Hemsby
What was the average price for a holiday rental in Hemsby in 2020, during the corona crisis?
Based on its annual average price of £86.10, Hemsby is not neighbourhood that stands out for being the most expensive or the cheapest in the United Kingdom.
When can you get the best deals on holiday rentals in Hemsby?
According to our most recent historical data, the months that hurt your pocket the least in Hemsby are April, May, and October, with average prices of £62.51, £65.52 and £66.32, respectively.
When are holiday rentals more expensive in Hemsby?
When it comes to looking for a holiday letting in Hemsby, the months when it is most expensive are, in descending order, January, February and August with average prices per night of £128.98, £118.35, and £102.96, respectively.
Is Hemsby a good location for a last-minute getaway?
If you decide to discover Hemsby, we recommend organising your visit in advance because it is usually very high in demand, with an annual average occupation of 79% in the year 2020.
What are the best months for a spontaneous getaway?
In 2019, the months with the largest number of properties available in Hemsby were May, April, and March with average availabilities of 43.4%, 32.25% and 27.5%, respectively.
Which months is it more difficult to find available rentals?
According to data from 2020, the months when it is most difficult to find accommodation in Hemsby are, in order, February (with 4.8% of available rentals), January (6%), and August (11.6%).
How many holiday rentals are there in Hemsby?
Our inventory features approximately 150 properties from 6 partners.
Holidu compares hundreds of websites to find your perfect holiday rental for the best price.