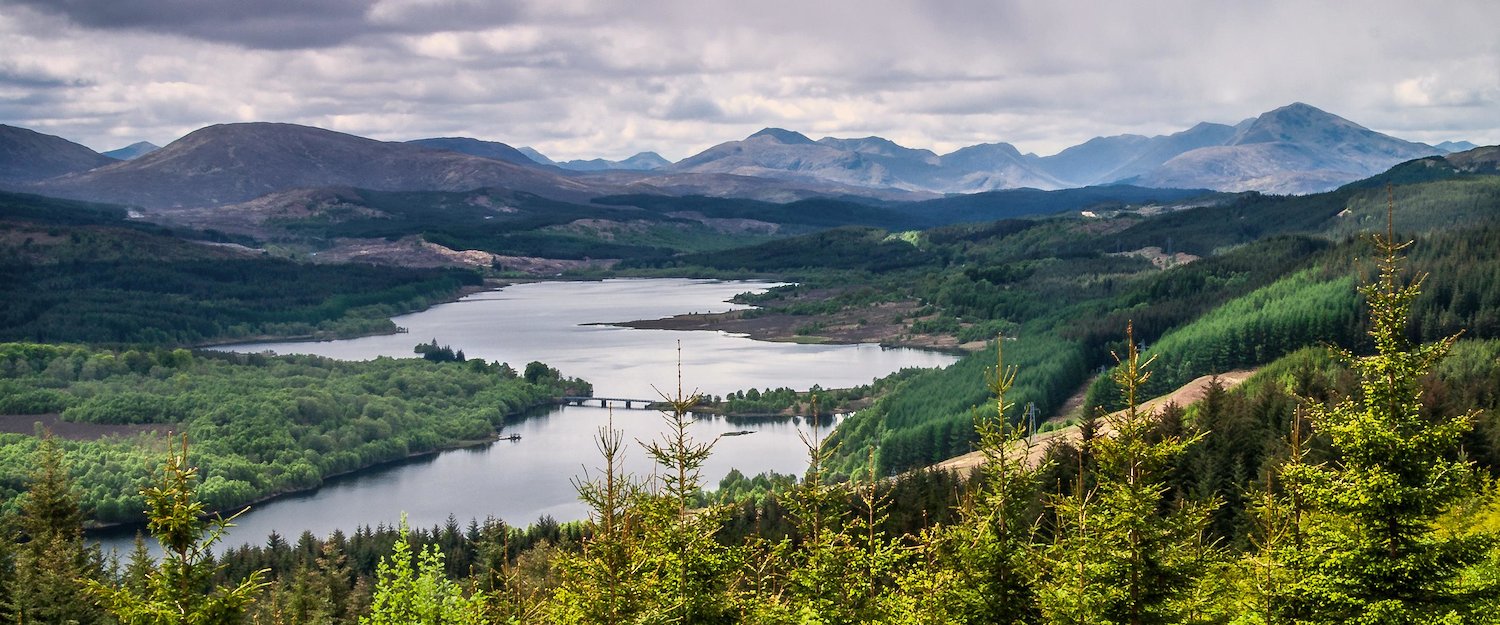 Holiday rentals and lettings in Stirling
Start comparing over 96247 rentals in Stirling and book at the best price!
Best holiday rental deals in Stirling
Holiday Rentals with Free Cancellation
Holiday Rentals & Lettings in Stirling
Pet-friendly Holiday Rentals & Lettings
Holiday Rentals & Lettings with Internet
Holiday Rentals & Lettings with Parking
Find Holiday Rentals & Lettings in Stirling
Highlights in Stirling
Imposing medieval castles
Important historical monuments
Magnificent Gothic architecture
Fantastic natural settings
Other property types in Stirling that might be interesting:
Prices and availability
Prices
February
March
April
May
June
July
Average price per week
Availabilities
February
March
April
May
June
July
Percentage of available lettings
Holiday rentals and lettings in Stirling
Cosy holiday rentals in the smallest town in Scotland
If you want to enjoy a relaxing holiday, visiting one of the smallest cities in Scotland. You must visit the wonderful Stirling, a city located in the centre of the country. To the northeast of Edinburgh where you will find magnificent holiday rentals with all the comforts, located at the gateway to the highlands due to its incredible geographical position that offers you the best views of the beautiful natural settings that this charming city has for you. Visit its imposing castles and magnificent historical monuments. Discover its incredible natural parks where you can take quiet walks and share fun outdoor activities with your family.
Incredible holiday rentals near Stirling Castle
In charming Stirling, you must stay in one of the most welcoming holiday rentals you can find. Made of stone and surrounded by beautiful gardens with furniture to enjoy outdoor activities and breathe the freshest air in the country. These fantastic accommodations include a well-equipped kitchen that offers a fridge, microwave, stove, kettle, washing machine, and dryer. Spacious dining room for the whole family to share delicious meals. Have fun in the comfortable living room with a wide selection of games, books and movies, DVD player and high-speed Wi-Fi. After a day of walks and adventures, nothing better than resting in its adorable rooms with cosy beds and linen included. Additionally, these beautiful accommodations are just minutes from Stirling's most popular attractions.
Holidays in Stirling
The area and getting around
See the incredible William Wallace National Monument
Located on the hill north of Stirling, you will find a tower dedicated to Scotland's National Hero, William Wallace. A brave 13th century soldier who fought against King Edward I of England. This fantastic 70 meters high Victorian Gothic style tower built of sandstone and designed by the architect John Thomas, has 246 steps that will take you to the highest point in the city of Stirling. From there, you can marvel at the breathtaking panoramic views of the entire city, as well as the Ochil Hills and the valley of the River Forth. It is one of the most visited historical monuments in Stirling that you cannot miss.
Stroll across the old Stirling Bridge
Just a few meters from Stirling Castle, you will find one of the most iconic places in the entire city with great historical importance. Stirling Bridge is an ancient stone-built bridge over 500 years old, built in the 15th century, which has stood the test of time while retaining its structure almost entirely. It has great historical value for the people of Scotland, since it was the place where battles between William Wallace and the English took place. You can take a leisurely walk on this bridge and relax with the beautiful views of the surroundings and learn more about the history of battles and wars in medieval times.
Travellers and activities
Stirling for architecture lovers
In Stirling, in addition to visiting beautiful and imposing castles from medieval times, you will be able to visit other residences that are open to the public, very well-preserved and that you cannot miss due to its spectacular architecture. Argyll's lodging is an impressive 12th century manor house with an impeccable Renaissance style, it was the residence of the Earl of Stirling and last of the Earls of Argyll's, previously it was a military hospital, you can make a reservation to take a tour of its interiors where you will discover more historical data and exhibitions of unique objects of the time. Another fantastic place that you cannot miss is Mar's Wark, although it is ruined, you can appreciate its old facade built in the 16th century by John Erskine, former regent of Scotland, considered a magnificent example of Scottish Renaissance architecture.
Stirling for families
It does not matter if you come alone or accompanied in Stirling, you will find many fascinating places to discover where you will have an incredible time. If you come with your family, one of the must-sees of the city is definitely the imposing Stirling Castle. Considered the largest and most impressive fortress in the whole of the United Kingdom, which became a royal residence in 1216. This magnificent building is located on a rock that was once a volcano, surrounded by surprising cliffs that will give you the best views of the Scottish landscape. On the tour inside, you will find beautiful monuments dedicated to the hero William Wallace and King Robert the Bruce. Its rooms are in the Renaissance style from the time of Jacob V, where you will find that the great room is one of the most attractive of the castle. You can also take a tour of the fantastic Highlands museum and meet its elite unit.
"Stirling Castle is one of the most important in Scotland, since it was the place where Mary Stuart reigned and in its lands the battle against the English took place that gave Scotland its independence."
Top 5 travel tips in Stirling
1. Visit the beautiful Church of Holy Rude
At the end of the busy Saint John Street, and at the foot of Stirling Castle, you will find the magnificent Holy Rude Church, built in the 15th century. It is a beautiful small Gothic style temple, with a gorgeous reinforced facade. Inside you can find wide stone walls and arches on round pillars, with stunning stained-glass windows and an oak ceiling in the best medieval style where the son of Mary Stuart, King of Scotland Jacob VI was crowned in 1567. It does not matter if you are a religious person or not, the outstanding beauty of this temple is reason enough to visit it and explore its beautiful gardens.
2. Discover the interesting historic centre of Stirling
The best place where you will learn more about the fascinating history of Stirling is by walking its beautiful streets, where you will find impressive Tudor houses, elegant squares with wonderful symbols of unicorns and much more. Take a walk through two main streets, Broad Street and Mercat Cross Street, where you will also find the old town hall, which has now been converted into one of the best concert halls in all of Scotland. During the walk, you can also marvel at the impressive walls that surrounded the city in centuries past.
3. Go shopping at the fantastic Stirling Arcade
If you are a fan of shopping on this Stirling holiday, you will find a fantastic place that you must visit. The Stirling Arcade is one of the five Victorian-style galleries that you will find in Scotland. Built in 1882 and a survivor of the Second World War, currently restored, it is one of the best places you will find in Stirling to do all your shopping and enjoy the wide variety of restaurants and cafés to share a delicious meal in the company of your family.
4. Have fun at The King's Knot
To relax and have fun in the midst of beautiful nature, the incredible city of Stirling has for you the wonderful King's Knot Park. Located at the foot of the rock that Stirling Castle stands on is a vast expanse of fabulous parkland lined with trees and shrubs that was once a favourite haunt of Scottish monarchs in medieval times. In its surroundings, you can discover mounds known as king's and Queen's knot, which were part of the castle in the 16th century. This is one of the most beautiful places to surprise your partner with a quiet walk and a pleasant picnic.
5. Explore the magnificent campus of the University of Stirling
On this visit to Stirling, in addition to finding incredible historical monuments and imposing castles, you should take a tour of the wonderful University of Stirling, where you can take a long walk around its surroundings and enjoy all the activities you can do outdoors. Walk along the shores of its lake, where you will find beautiful birds and ducks that you can feed. Have fun on the golf course and explore Airthrey Castle. Additionally, you will be just steps away from the incredible William Wallace Monument.
FAQs: Holiday Rentals & Lettings in Stirling
On average, how much do holiday lettings in Stirling cost?
Considering the average price of £133.08 per night, Stirling lies at the lower end of the price range for holiday rentals in the United Kingdom.
What time of year offers, on average, the best holiday rental prices in Stirling?
If you would like to save the maximum amount during your visit to Stirling, you should travel in September (£120.46 per night on average), August (£120.76), or October (£125.23) to find the lowest prices for the whole year.
When are holiday rentals more expensive in Stirling?
In 2020, the month that offered the highest average prices in Stirling was June, with an average price of £144.96 per night. This was followed by July, with an average of £144.56, and January, with £142.58.
Is it necessary to plan a trip to Stirling well in advance?
It is recommended that you book your stay in plenty of time when visiting Stirling, as only 44% of our accommodations are usually available throughout the year.
What are the best months for a spontaneous getaway?
In 2020, the months with the largest number of available properties in Stirling were April, February, and November with average availabilities of 63%, 61.75% and 57.25%, respectively.
During which months is it more difficult to find available rentals?
The months with the lowest properties available in Stirling are, in order, August, September and July, with respective average availability figures of 18.2%, 25.5%, and 35.75%, based on data collected in 2020.
How many lettings are available in Stirling?
In Stirling we work with 5 different partners to give you a choice of 130 properties, so you will not be short of options!
Holidu compares hundreds of websites to find your perfect holiday rental for the best price.