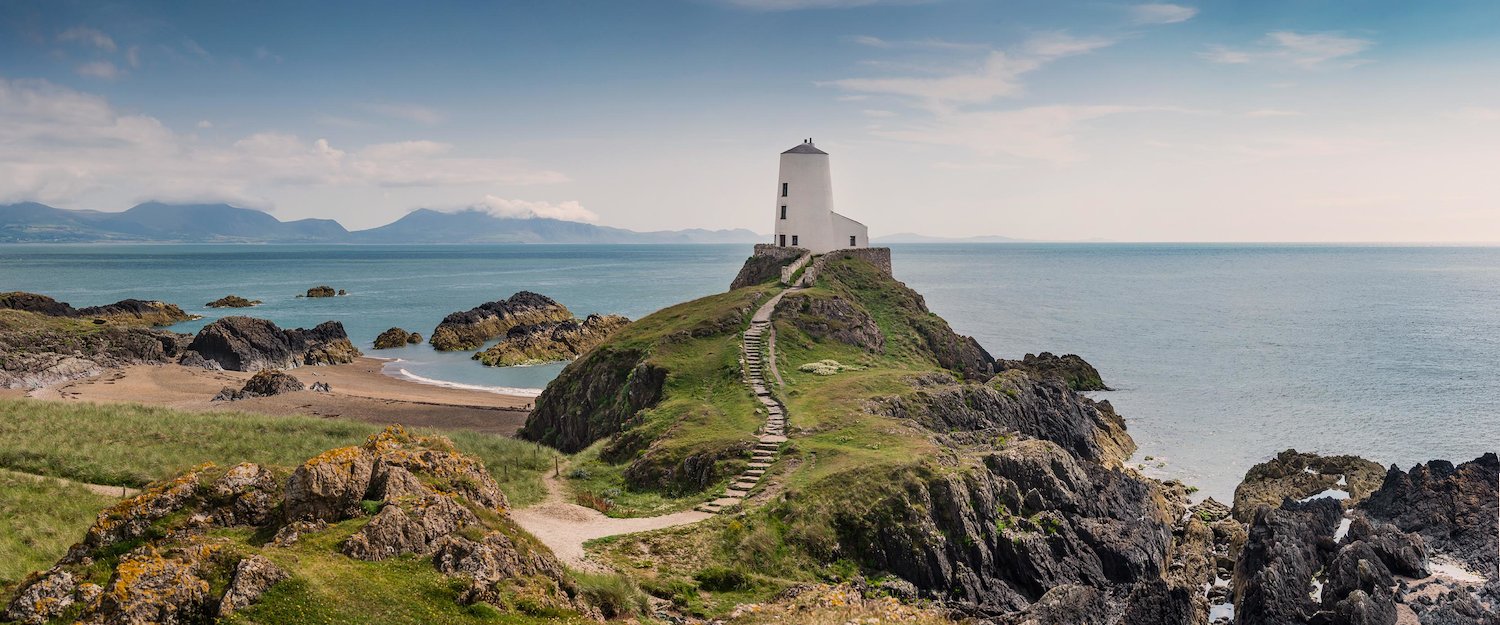 Holiday rentals and lettings in Trearddur Bay
Holiday rentals and lettings in Trearddur Bay
Holiday Rentals & Lettings in Trearddur Bay
Pet-friendly Holiday Rentals & Lettings
Holiday Rentals & Lettings with Internet
Holiday Rentals & Lettings with Parking
Find Holiday Rentals & Lettings in Trearddur Bay
Highlights in Trearddur Bay
Coastal town
Theatres
Water activities
Magical scenery
South Stack Lighthouse
Most popular in Trearddur Bay
Other property types in Trearddur Bay that might be interesting:
Prices and availability
Prices
July
August
September
October
November
December
January
February
March
April
May
June
Average price per week
Availabilities
July
August
September
October
November
December
January
February
March
April
May
June
Percentage of available lettings
Holiday rentals and lettings in Trearddur Bay
If you were thinking of escaping the every day... go to Trearddur Bay!
How we love British films, especially romantic ones, and a location like Trearddur Bay makes us feel like we're in one! The atmosphere is very similar to that of these movies, plus the recreational activities you can do as a tourist are varied and not eccentric at all. Holidu, gives you a complete and satisfying experience, as it has fascinating rentals and lettings close to the beach for your enjoyment, suitable for whole families or couples looking to have fun and get to know Wales. Will you keep thinking about it or will you pack your bags?
Be the star of your own Welsh film!
Many of the options available to you at Trearddur Bay with Holidu are bright and spacious holiday rentals with a garage, telephone, WiFi and cable TV, although not all of them have these facilities. Check what you need during your stay and find the perfect match. The décor is modern and luxurious with a predominance of light colours This is the perfect place to spend a morning sipping your iconic cup of tea before heading out. Most are considerably close to the beach, pubs and places of interest, and you can even just walk to them. Several of these alternatives do not accept smokers or pets, so make sure you take your precautions!
Holidays in Trearddur Bay
The area and getting around
Getting to Trearddur Bay...
This unique and attractive Welsh destination is a seaside village and community south of Holyhead that can be found on the west coast of Holy Island; specifically, this chilly location is situated off the north-west coast of Anglesey in Wales. Walking through the cold weather and misty atmosphere of Trearddur Bay while enjoying a cup of tea or some good cakes around St. Ffraid is truly satisfying. Even a visit to the town centre is a good idea for tourists as you check out the garage, hotels or golf courses. That's why Trearddur Bay is a destination that immerses you in a form of fun and entertainment in the best Welsh style.
Trearddur Bay, here I come!
If you're looking to visit Wales, Trearddur Bay is a good alternative for a one or two day visit. You can get to all the attractions you want to visit on foot, as they are close to the town centre, or on the sea! Most of the attractions are water activities that you can do alone, with your partner or together with your family. In the city centre, you will have a perfect starting point to two golf courses, that's why this city could be a dream for golf fans, i.e. golf and peace, what could be better? Just metres away from the cottages you choose at Holidu, you have the two main beaches of Trearddur Bay; you can feel the cold and the scent of this location characteristic of its Welsh essence just by stepping on its soft sand, a sensation unlike any other beach you can visit. There, you'll have the opportunity to go fishing or do some fun sports to pass the time.
Travellers and activities
Trearddur Bay for monument lovers
The natural beauty, wildlife, cultural and historical monuments that Trearddur Bay presents is undeniable. If you have several days to enjoy this Welsh town, take one of those to admire this spectacle, you won't be disappointed. One of our recommendations if you want to know more about monuments is to visit South Stack Lighthouse. Here you can take a look at the seabirds, as well as the geological landscapes that Holyhead boasts with the sea, all from a distant lighthouse that was built in the 19th century! On the other hand, a museum is the ideal place to observe interesting facts with your family, the Holyhead Maritime Museum could be the place for you; you can detail with the little ones about stories of heroism that not only took place on the shores of Treardur Bay, but further afield, we recommend you take the treasure tour given by the guides, it's worth it! Another site of interest is the Trearddur Bay Lifeboat Station, always keep up to date with opening times, you'll want to keep visiting iconic sites after this one!
Trearddur Bay for sports lovers
If you want to stretch your legs and see more of this Welsh location, sites such as Holyhead Breakwater Country Park and the South Stack Cliffs RSPB Reserve are ideal, those who prefer walking can see more of the wildlife and nature by walking these miles, peaceful and inviting! Now, where does that leave the golfers? Holyhead Golf Club is the place to stop if you love golf, the courses are very well maintained and enjoyable for those playing for the first time, although it can be a challenge due to the strong winds; a highlight of this club is that the food they serve has good reviews, don't forget to order your bacon sandwich! And finally, for those water sports enthusiasts, it's time for you: Coasteering Wales is all about sea-based activities that will take you to see more of the local marine life. The weather is pleasant and the guides are very patient and look after your enjoyment; if you have a sense of adventure and want to do something different on your own or with your family, you should try this activity!
Did you know that a cemetery was excavated on the beach at Trearddur Bay in 2003?
Top 5 travel tips in Trearddur Bay
1. Hike the Holyhead Mountain Hut Circles
A dramatic hike that is a must on your visit to this Welsh island, including on your way to Stack Lighthouse. Breathe in the fresh air of nature while admiring the breathtaking scenery. Bring your camera to capture the colours of nature!
2. Eat the best fish and chips!
It's unforgivable to miss out on the food on a trip, even when visiting quiet towns like Trearddur Bay. At The Boston Arms you can enjoy Fish and Chips with a refreshing beer and good entertainment. Best of all, it's only a 90 second walk from the station. So sit down and enjoy your meal!
3. A glimpse of Trearddur Bay's cultural (and creative) scene
If you want to get a taste of all the cultural and creative value that Trearddur Bay has, you must visit the Ucheldre Centre, an organisation that offers amazing entertainment such as theatre and cinema.
4. St. Cybi Church, a visit not to be missed
A church noted for its picturesque decor and beautiful history. It was built with local stone and has undergone several maintenance works without abusing its original essence. A place worth visiting for those interested in the history of this location.
5. Be in a kayak thanks to Sea Kayaking Wales
We've already mentioned the water activities available at this location, but at Sea Kayaking Wales you have to enjoy a unique experience to get on a kayak with your family on the waters of Holyhead, a safe and fun activity suitable for all ages. Are you going to miss all the fun
FAQs: Holiday Rentals & Lettings in Trearddur Bay
How much do the holiday lettings in Trearddur Bay cost on average?
Considering the average price of £255 per night, Trearddur Bay lies at the upper end of the price range for holiday rentals in the United Kingdom.
When can you get the best deals on holiday rentals in Trearddur Bay?
Travellers who want to save as much as possible should visit Trearddur Bay in March, November, and June which are the months that offer the most discounts, with average prices of £221, £230, and £232 per night, respectively, based on prices from the previous year.
When are holiday rentals more expensive in Trearddur Bay?
Last year, the month that offered the highest average prices in Trearddur Bay was August, with an average price of £292 per night. This was followed by July, with an average of £291, and January, with £276.
Are there usually many holiday lettings available in Trearddur Bay?
If you decide to discover Trearddur Bay, we suggest planning your travels in advance because it tends to be very high in demand, with an annual average occupation of 80% in the previous year.
Which months offer the highest availability?
The months that have the highest availability, on average, are January (with an availability of 40%), December (38%), and November (36%), according to the trends observed last year. However, even during the time when the availability is the highest, the average is only 38%. It would be a good idea to always prepare your holiday to Trearddur Bay in advance.
How many holiday lettings does Holidu have in Trearddur Bay?
We have grouped together the holiday rentals and lettings from 7 different partners in Trearddur Bay, so we can provide you with around 160 properties. You're going to have a hard time choosing your favourite!
Holiday destinations nearby
Holidu compares hundreds of websites to find your perfect holiday rental for the best price.