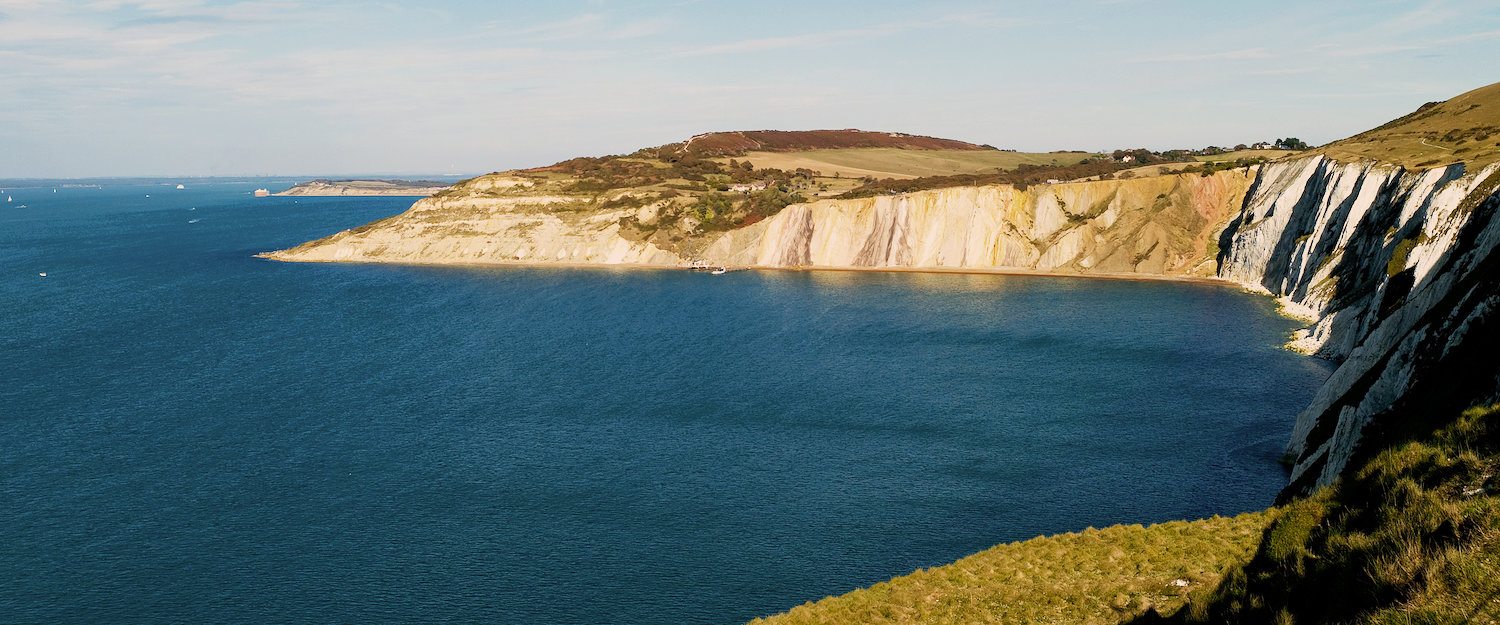 B&Bs in Southampton
18 properties for B&Bs. Compare and book at the best price!
Popular Bed and Breakfasts in Southampton
Highlights in Southampton
Important port with a variety of nautical attractions
City with sites of medieval history and culture
Diversity of forests with wildlife: Amazing landscapes
Most popular amenities for B&Bs in Southampton
Other property types in Southampton that might be interesting:
B&Bs in Southampton
B&Bs in the place of your choice
There are options for all tastes, whether you want to enjoy a quiet place in contact with nature, living the experience of staying on a farm; or having a few metres away from a giant park. Or if you prefer something urban near the most popular activities, nightlife, and the pier you can opt for accommodation in the city centre.
B&Bs very comfortable and with privacy
Picturesque Victorian houses or rustic rural buildings, the B&Bs in Southampton give the traveller everything they need for their stay. Enjoy reading a book in the garden with a cup of tea or a glass of wine or relax watching a film after a day of intense city tours. The availability of Wi-Fi will allow you to stay connected during your stay.
Travellers and activities
Southampton for couples on a romantic getaway
It is the ideal area as you can get to know and enjoy quiet places and away from the hustle and bustle. Relax by walking together and watching nature or just picnicking at MayFlower Park, one of the area's beautiful parks. Navigating the Solent Strait, revelling in its views and at the end of the trip sit in an elegant boulevard bar for a cocktail and in the evening enjoy a good play.
Southampton for weekend travellers
The area offers a variety of activities that you can enjoy in a day. If you are passionate about museums and also sailing, you would like to visit the SeaCity Museum or take a ride on an old steamboat. Another must-see is the Solent museum where different models of aircraft, engines and aeronautical parts are exhibited. If your interest is history, you cannot fail to make the treasure trails tour or get to know the old domestic life visiting the Tudor Museum house.
On 10 April 1912 he sailed from the port of Southampton on his maiden voyage to the Titanic.
Top 7 travel tips in Southampton
1. A pleasant experience that you cannot stop seeing
The SeaCity Museum is a museum dedicated in large part to the history of the titanic. You will be transported to the scenes of the film by making the tour of the ship and seeing the video projections and testimonials of the survivors and enjoy an interactive experience. The museum also shows a retrospective of the history and importance of the port of Southampton. As a souvenir of the place you can take a photo in costumes from the time that they have right there, a visit that you should not stop making.
2. One-day sailing in the historic SS Shieldhall
You can enjoy the beautiful views of the Solent Strait from the railings of this small steamship still active, walking the river, and getting to know its interior visiting the old boilers and the engine room. It is very exciting to hear the horns and hiss that he emits when he encounters the great cruisers and the greeting that the crew of each ship performs from each other's bridge.
3. Knowing the old domestic life of the area
The Tudor House Museum is a beautiful 14th century property, located in the historic centre of the city. Your tour will take you to the historic moments of medieval life walking through its beautiful and immense ornamental gardens and admiring the exhibition of a collection of interesting artefacts from the time that are exhibited there. At the end of the walk, visit its café and enjoy the views with a cup of tea with a typical British dessert.
4. Enjoy the imposing nature
The New Forest is just 15 minutes by the Southampton ferry. This stunning and wildlife reserve, with majestic forests is the perfect place to admire native species like Hobbit owls, European bison and more. The park has a games' area where you can test your skills by climbing trees through nets or jumping on zip lines.
5. The lovely MayFlower Park
A place with a cosy and quiet nature where you can also enjoy beautiful views of the River Test. Ideal to relax and rest and as it is located in front of the sea you can see how the great cruises such as the Queen Mary II or the Oriana sail. You can also enjoy great events that are organized at some times of the year, related to nautical life. You will find in its surroundings a variety of restaurants and nightlife.
6. Large and modern shopping centres
Southampton offers you numerous shops and fashion boutiques where you can satisfy your taste. The city has two shopping centres, the largest of which houses 130 stores ranging from local brands to famous international brands, there are very well accepted local initiatives offered by design students. There is a store with fashion from the 40s to the 90s where you can select your "hipster" or "vintage" look as you will find a variety of clothes, jewellery, hats, and accessories.
7. Taste a varied international cuisine
As it is an important port city, the region's varied gastronomic offer is common. You can taste exotic dishes from Nepal, Korea or India, Italian or French food and excellent British dishes such as fish and chips and the exquisite pastry with which a good cup of tea is accompanied. You can start trying Oxford street, where you can concentrate on many excellent restaurants and pubs, most with a terrace and if your visit coincides with Saturday you can buy and taste the exquisite local agricultural products.
FAQs: B&Bs in Southampton
Which types of facilities can you find in the B&Bs in Southampton?
In terms of the amenities you can find on Holidu, it appears that the B&Bs in Southampton offer everything that travellers desire! Here, the B&Bs generally include a variety of amenities, the most popular being: Wi-Fi (95%), garden (36%), and balcony (15%)...Pretty cool!
How are the B&Bs usually rated in Southampton?
On average, the B&Bs have rather positive comments. According to the Holidu data, 33% of B&Bs have a rating average of 4.5 stars. A percentage high enough to confirm that there are many which are very enjoyable and will be the perfect choice for your next holiday.
Are the B&Bs in Southampton child-friendly?
Judging by the Holidu data, 51% of B&Bs in Southampton are child-friendly, it will therefore not be difficult to find the ideal B&B for you and your children.
Are the B&Bs in Southampton suitable for travellers and their pets?
According to Holidu's data, less than 10% of B&Bs in Southampton accept furry friends. We can therefore advise that there are more suitable destinations in the United Kingdom for owners and their pets.
Do the B&Bs in Southampton often have an internet connection?
Of course! According to last year's data, 95% of B&Bs in Southampton include an internet connection. This means that you will be able to stay connected during your stay!
How much does it usually cost for B&Bs in Southampton?
A high percentage of B&Bs in Southampton (100%) are less than £100 per night. This is the perfect destination for finding an affordable B&B!
Are the B&Bs in Southampton suitable for holidays with several people or rather for a weekend break as a small group?
According to last year's Holidu data, 97% of B&Bs are made for only two people. So this is the perfect destination for travelling as two people. Ready for an escape together in Southampton? You are only a few minutes away from reserving!
Holiday destinations nearby for B&Bs
Holidu compares hundreds of websites to find your perfect holiday rental for the best price.