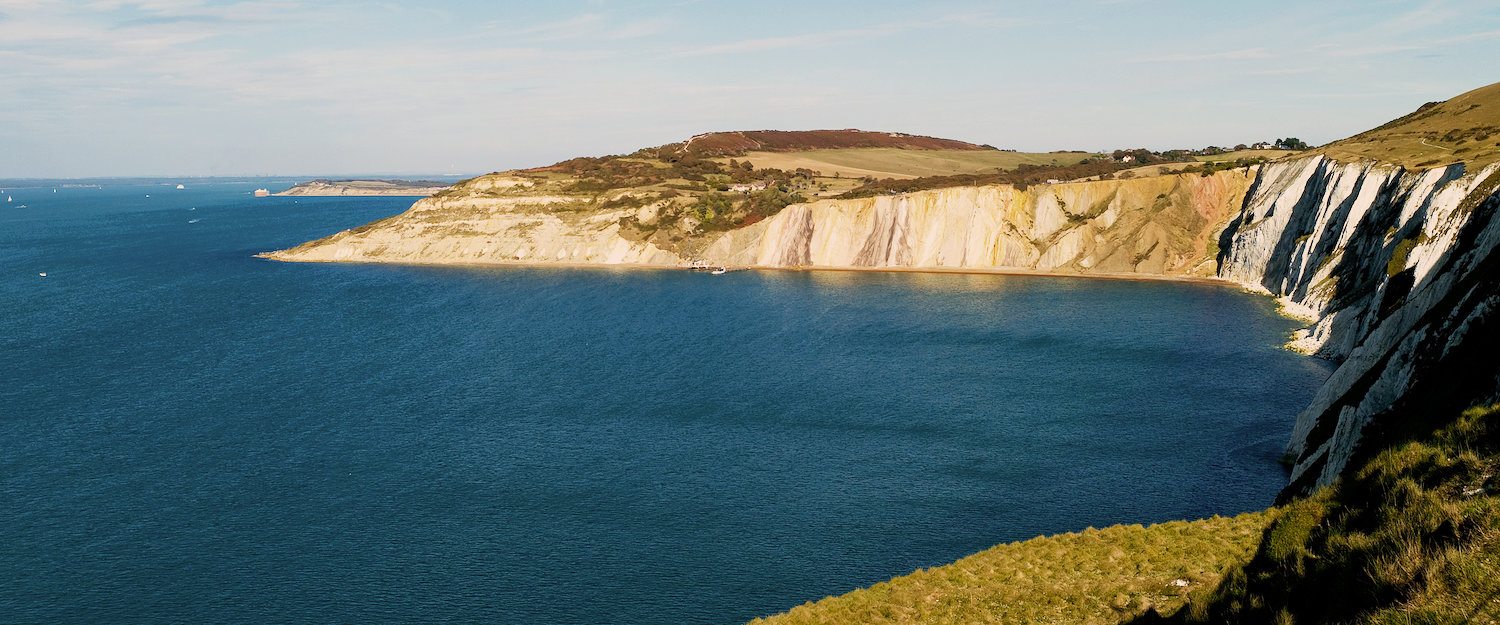 Log Cabins & Lodges Southampton
Log Cabins & Lodges in Southampton
3 properties for Log Cabins & Lodges. Compare and book at the best price!
Popular Cabins in Southampton
Find Log Cabins & Lodges in Southampton
Highlights in Southampton
Great historical museums
Astonishing medieval monuments
Impressive sports centres
Magnificent theatres
Picturesque natural parks
Most popular amenities for Log Cabins & Lodges in Southampton
Other property types in Southampton that might be interesting:
Log Cabins & Lodges in Southampton
Magnificent lodges on England's largest south coast
If you want to spend a relaxing holiday in the tranquillity of the coast, you must travel to the incredible university city of Southampton, in the south of the United Kingdom, where you can relax in its beautiful renovated lodges on the coast or near the countryside, where you will delight in all the activities and historical sites to visit such as the port from where the imposing Titanic departed in 1912, or enjoy the fresh air of its national parks such as the New Forest, you will also find incredible and modern museums, theatres, art galleries, travel its old town where you will discover an incredible variety of bars, pubs, international and English food restaurants, and gigantic shopping centres where you can do all your shopping. Additionally, in Northampton you will also find one of the busiest ports where all the most famous and luxurious holiday cruises in the world sail.
Beautiful contemporary lodges in the city centre
For a stress-free holiday, you cannot miss the beautiful and spacious lodges that Southampton has for your rest from perfect gardens with furniture to enjoy the view of the surroundings to a fully equipped kitchen with all the essentials, cutlery, crockery, freezer/fridge, hob, oven and washing machine, to enjoy your prepared meals they have a large dining room, in their living room you will find comfortable and modern furniture and plasma TV with cable, free Wi-Fi, books, electric central heating and more, for your comfort you will find cosy rooms with king-size and double beds, with towels and bedding included. As a great plus, these spectacular log cabins are close to incredible national parks and historical monuments that you cannot miss on this holiday.
Travellers and activities
Southampton for sea lovers
Southampton is known for having one of the busiest and most important commercial ports, especially towards the English Channel as well as tourism, however if you like the sea and its enigmatic stories you cannot miss the Sea City Museum offering incredible events and temporary exhibits year-round showcasing important events in Southampton's maritime history. You can also enjoy regardless of the date you visit its three incredible exhibits, the most popular, Southampton's Titanic Story, located in the main area of ​​the museum, will tell you the story with an interactive 1:25 scale model of as the sinking of the ocean liner Titanic in 1912 affected the city of Southampton and the lives of the crew who lived in the city, continue the journey through the Gateway to the World, that recounts the history of more than 200 thousand years of activity of the port and finally the Southampton Stories, where you can find archaeological maritime pieces, various artefacts and interesting stories from the high seas. You can also visit a magnificent gift and souvenir shop where you will find unique and unusual items to give away or take home.
Southampton for history lovers
If you are passionate about medieval history, in the centre of Southampton, across from Miguel's Square, you will find the fantastic Tudor House and Garden Museum, formerly a half-timbered house was built in the 15th century ago and is undoubtedly one of the most important historical buildings in the city, inside you can discover the history with a great audio guide of its inhabitants, how they lived in those days and how their rooms were used, you will find boots with clothes that you can try and incredible artefacts that also you can touch, have fun with the 3D tour where you can feel the experience of living in medieval times, in this wonderful museum you can additionally enjoy workshops and games activities for the little ones, walk through its large and beautiful gardens with spectacular species of flowers finally before leaving do not forget to take a beautiful memory of its fantastic gift shop and try a delicious drink in its wonderful café.
The great Southampton University is the perfect place to study science, and the magnificent Southampton Solent University to study art and audiovisuals, that's why it is common to find fun debates among its students in the pubs of the city.
Top 7 travel tips in Southampton
1. Go shopping at fantastic Westquay Southampton
If you want to enjoy a day of shopping in wonderful Southampton, the best place you should definitely go to is the incredible and modern Westquay shopping centre, located in the city centre and very close to the cruise terminal, it is a spacious place, very comfortable with a very pleasant atmosphere and one of the best places where you can do your shopping, it offers you numerous stores of all the internationally recognized brands, so you can find everything you need, its selection of restaurants is very varied, and you can enjoy from Italian, Chinese, Thai food and much more. Its luxurious exterior and surroundings will leave you in awe. The Westquay shopping centre is one of the busiest in the city.
2. Have fun at the magnificent Mayflower Theatre
If you like performing arts, music and good presentations, in the cosy and pleasant Mayflower Theatre you will have the opportunity to enjoy excellent musical shows or famous plays such as Mamma Mia, A Million Dollar Quartet, Kinkyboots and many more, with the best and most professional cast of actors, amazing musicians and the most caring and helpful staff. Enjoy a night of fabulous shows in their comfortable seats and spend a different time in the company of family or friends.
3. Fly to the Solent Sky Museum
This fabulous museum tells the story of the development of the evolution of aviation in Southampton since 1910, where great advances took place, it has more than 26 models of aeroplanes, planes and helicopters, such as racing seaplanes and how they reach speeds of almost 400 km / h, the legendary Super marine S6A from 1929, visits its most popular exhibition the Harrier Cockpit, where you can live the interactive experience of being a pilot and sitting in the pilot's position. Additionally, at the Solent Sky Museum, you will also find a historic Hampshire Police and Firefighter exhibit from the turn of the last century worth browsing.
4. Explore the ancient and imposing Bargate
Bargate is one of the most iconic historical monuments in Southampton along with the ruins of its ancient walls that protected the city in medieval times, its incredible details and sculptures embedded in the gate symbolized the wealth and power of Southampton in those days. Currently, although some ruins remain, Bargate is almost intact, and it is one of the most visited places by tourists where they can take incredible photographs, inside you will find the Bargate Museum & Gallery where you can find panels with information about the history of the place and some art exhibits by local artists.
5. Visit the extraordinary Southampton City Art Gallery
Built in 1939 and winner of the Arts Council England award, the Southampton City Art Gallery is an incredible art museum with one of the largest collections in all of England that includes paintings, sculptures, drawings, photographs, films and much more from the Renaissance to the present, it also includes a fantastic collection of modern and contemporary art from the 20th century, and great works by local artists, for the little ones you will find an exhibition of "please, touch" where you can better appreciate some articles of the place, It also offers fantastic art workshops for all ages. What's more, its entrance is completely free.
6. Enjoy the nature of Southampton
If you want to relax in nature and enjoy beautiful natural settings, visit the Riverside Park where you can take relaxing walks around the Itchen River, enjoy its beautiful trees and majestic animals such as swans and horses, you will find a fun playground for children, courts, and some tables to take picnics, it is one of the busiest and most beautiful parks that you can find in Southampton that will allow you to enjoy nature, you can also take your pet and walk around it, in Riverside Park you can live one day calm in the company of your family
7. Catch an exciting Cricket game
If you are a vivid fan of sports, especially cricket, Southampton has for you an impressive and gigantic stadium, The Ageas Bowl with the best and most comfortable facilities so that you can enjoy an exciting cricket match supporting your favourite team with the friendlier and safer environment. You will also be able to enjoy its wide and beautiful surroundings of wonderful golf courses and some entertainment events, likewise you will also find a great spa where you can enjoy a relaxing day. You cannot miss this incredible sports centre that Southampton has for you.
Holiday destinations nearby for Log Cabins & Lodges
Holidu compares hundreds of websites to find your perfect holiday rental for the best price.
Log Cabins & Lodges Southampton