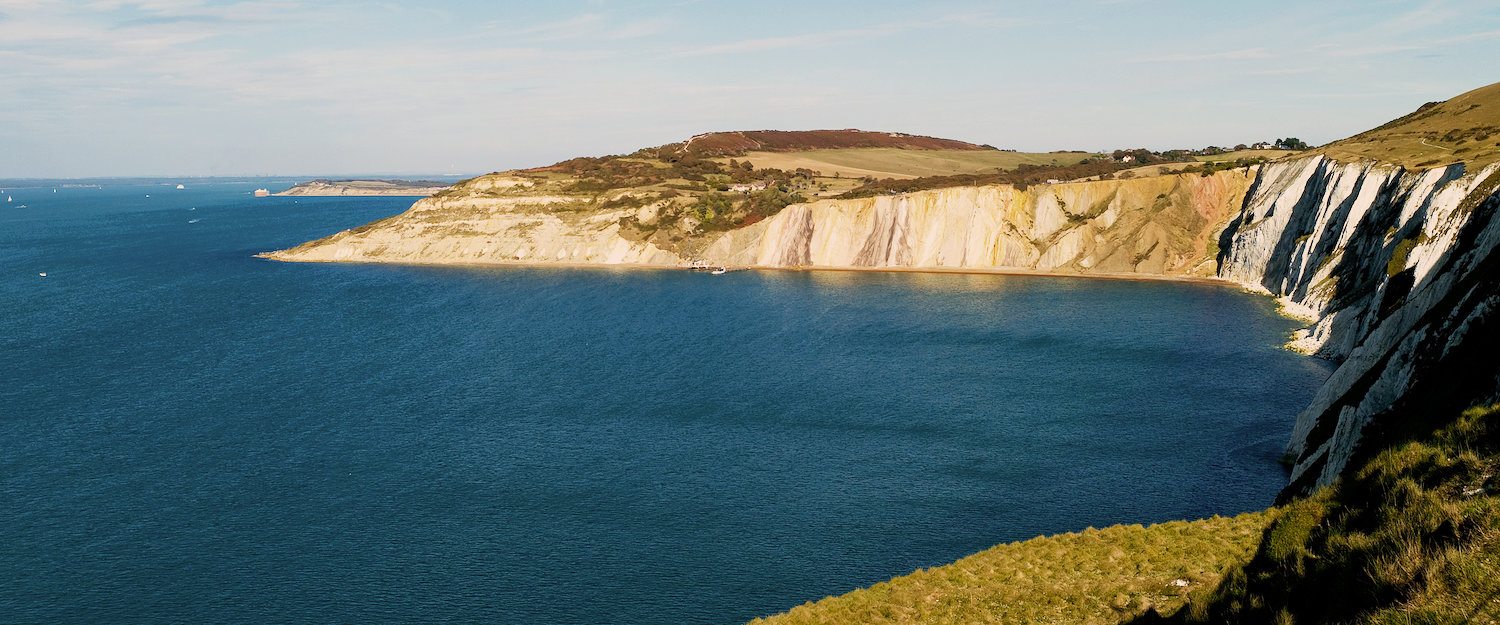 B&Bs in Portsmouth
14 properties for B&Bs. Compare and book at the best price!
Popular Bed and Breakfasts in Portsmouth
Highlights in Portsmouth
Port city in the southeast of England
Magnificent beaches of crystal clear waters
Fantastic sites full of history
Interesting and exciting attractions
Wonderful locales, shops and stores
Spectacular restaurants with exquisite foods
Most popular amenities for B&Bs in Portsmouth
Other property types in Portsmouth that might be interesting:
B&Bs in Portsmouth
Wonderful bed and breakfasts available at every corner of the city
Located in the heart of the city, close by the beautiful coasts or right on the Hilsea region of the island, Portsmouth's B&Bs are promising properties tourists and visitors can rent to live their dream holiday. Featuring perfect places to live tranquil breaks by the sea or fabulous spots where to enjoy astonishing adrenaline-filled adventures, Portsmouth residences will guarantee you the best experience of your life. Choose one of the B&Bs Holidu has in store for you, and enjoy fabulous adventures in the county of Hampshire.
Fantastic classic and newly renovated houses where to stay
Ideal for loners who'll have a quick business visit, hopeless romantics who want to enjoy a special weekend getaway abroad or families and friend groups who would love to live a unique holiday, the B&Bs of Portsmouth are comfortable settlements that will accommodate anyone's needs to a tee. Equipped with tranquil gardens, awe-inspiring views and even soothing hot tubs, these houses will give you a fantastic place to come to after a long and busy day in the city. Check Portsmouth's B&Bs and plan an incredible stay in the county of Hampshire.
Travellers and activities
Portsmouth for families
Versatile, dynamic and filled with fun, Portsmouth's attractions are family-friendly spots of the city children and parents can visit to enjoy special moments together. Adding a fun and action-packed twist to the city's Historic Dockyard, Portsmouth's Laser Quest is one of the most exciting options on the list. Set at the HM Naval Base's Action Stations, this thrilling attraction invites you to an adrenaline-fuelled game of laser tag where parents and children can go head-to-head for a fun-filled experience accompanied by the night and picturesque neon lights. Alternatively, if your children are more fund of outdoor activities, some excellent nearby options cloud be the Southsea Skatepark and Alver Valley Country Park, where young and old can join in and expend their energy with fun-filled recreations.
Portsmouth for nature lovers
Despite its hectic vibes and constant movement, the city of Portsmouth also boasts spectacular natural spots where visitors and tourists can enjoy relaxing mornings and fabulous evenings filled with peace. Located right on the seafront of Southsea, the Rock Gardens is a perfect place in which to enjoy a stroll. Comprising diverse species of trees, shrubs and colourful flowers, this garden will offer you an experience unlike any other attraction on the island, as well as presenting a magnificent opportunity to learn about and admire different species of England's flora. Complementarily, tourists can visit Canoe Lake due to its proximity to the gardens and grandiose beauty that would add an interactive factor to your day. Offering peaceful rides on quirky swan and duck themed pedal boats, this lake will be the ideal spot to unwind and enjoy numerous sights of birds and other animal species, providing a fun and relaxing experience for all.
Besides maintaining its economy from tourism, the city of Portsmouth also thrives from the trade and export of products, being the harbour that receives and processes 100% of the potatoes, 100% of the Morrocan citrus fruits and 70% of the bananas that the population of the UK consumes every year.
Top 7 travel tips in Portsmouth
1. Fancy a dip on Portsmouth's beaches
As you would expect from a wonderful island in England, Portsmouth offers numerous beautiful beaches where tourists and locals alike can enjoy fabulous days full of fun, sun and seawater. Of all the options available, Eastney Beach, Southsea Beach and Clarence Bay are the best locations to choose from due to their great waters, relaxing vibes and central locations that promise fun days out for all. Featuring soft sandy beaches and pebble-filled shores, Portsmouth's coasts are city attractions not to be missed this holiday.
2. Visit Spinnaker Tower and enjoy the panoramic views
Standing on the beautiful and centrally located Gunwharf Quays, the Spinnaker Tower is a Portsmouth attraction where tourists from all over the world can enjoy a variety of fabulous experiences. Presenting a structure that simulates the shape of a ship's sail, the Spinnaker features heights of 560 ft, making it an ideal attraction to enjoy breathtaking landscapes during magnificent sunsets. Additionally, the building features fabulous restaurants and eateries on many of its floors, where visitors can accompany the beautiful views of the city and coastline with delicious food and drink.
3. Have a historic trip to Southsea Castle
Located on the beautiful and scenic Clarence Esplanade, Southsea Castle is the right attraction for visitors who are interested in the history of this beautiful holiday destination and want to learn about it in a fun way. Filled with colourful displays, memorabilia, antique artillery and information boards, a visit to this castle will feel like a fantastic journey back in time. Wander the floors to enjoy all the exhibits and, if you have enough time, join one of the castle's tunnel tours for an interesting and exciting experience.
4. Enjoy an enlightening visit to Portsmouth's religious grounds
Unrivalled in beauty and majesty, Portsmouth's churches, cathedrals and religious grounds are fantastic sites in the city where believers and worshippers can enjoy fabulous experiences. Known for their colourful stained-glass windows, magnificent architectures and enlightening services, Portsmouth Cathedral, St. Mary's Church and the Cathedral of St John the Evangelist are the most popular religious grounds of the area, keeping their doors open to all who wish to explore their structures and hosting spectacular masses every day. Visit the beautiful churches and cathedrals of Portsmouth and connect with God while admiring beautiful art pieces.
5. Spend a great time at Portsmouth's entertaining venues
Confined within four walls, Portsmouth's indoor entertainment venues are great city attractions for tourists to visit on a rainy day. Scattered around the island, The Wedgewood Rooms and The Kings Theatre establishments are the area's top choices, presenting live music, concerts and plays of all genres that delight visitors and locals alike every night and day. Whether you're in the mood to listen to great music or want to enjoy a dramatic performance, visit Portsmouth's entertainment venues and enjoy unforgettable and astonishing experiences.
6. Treat yourself to a shopping spree in the spectacular city's malls
Packed with stores of all styles, Portsmouth's shopping centres are the best options available for people who want to enjoy fabulous sessions of therapy retail while on holiday. Located all over the island, the most popular choices for locals are the Cascades Shopping Centre and The Bridge Shopping Centre, thanks to their wide range of grand brands shops and independent businesses that promise great options for everyone. Visit Portsmouth's shopping centres and go home with your hands full of great clothes, accessories, beautiful souvenirs and gifts.
7. Delight in the exquisite dishes of Portsmouth's restaurants
Presenting exquisite dishes for customers of all tastes, Portsmouth's eateries are fabulous places in the city that promise wonderful experiences full of flavour. If you want to taste authentic British dishes, the Hub Box, North End, Feed and Loch Fyne restaurants are the best options, as they specialize in traditional British plates and use local produce from the region. Conversely, if you crave exquisite and exotic dishes from around the world, the best alternatives are Arepa 2GO, Carluccio's and Viet Quan, thanks to their approach on dishes from Venezuelan, Vietnamese and Italian cuisines that have delighted thousands over the years. Visit Portsmouth's restaurants and make your taste buds dance with joy this holiday season.
FAQs: B&Bs in Portsmouth
Which types of services are available at the B&Bs in Portsmouth?
When looking at the facilities available on Holidu, it appears that the B&Bs in Portsmouth offer everything that travellers dream of! Here, the B&Bs generally offer a variety of amenities, the most popular being: Wi-Fi (97%), garden (45%), and view (35%)...Not bad, right?
What are the reviews like for the B&Bs in Portsmouth?
On average, the B&Bs are fairly highly rated. According to Holidu, 29% of B&Bs have a rating average of 4.5 stars. This is a fairly high percentage which allows us to confirm that you will easily find the ideal B&B for a wonderful holiday!
Are the B&Bs in Portsmouth suitable for families with children?
Judging by information from Holidu, 55% of B&Bs in Portsmouth are suitable for families with children, it will therefore be easy to find the perfect B&B for you and your family.
Are the B&Bs in Portsmouth suitable for holiday-makers and their pets?
In general, only 6% of B&Bs in Portsmouth accept furry friends. We can therefore advise that there are more suitable destinations in the United Kingdom for our four-legged friends.
Do the B&Bs in Portsmouth mostly offer an internet connection?
Certainly! According to last year's data, 97% of B&Bs in Portsmouth have Wi-Fi. So no need to panic, you will be able to browse the internet at any time!
What is the average price for B&Bs in Portsmouth?
A big percentage of B&Bs in Portsmouth (65%) tend to cost less than £100 per night. This is the dream destination for reserving a cheap B&B!
Are the B&Bs in Portsmouth suitable for holidays with the whole family or better for a holiday as a couple?
According to Holidu information, 97% of B&Bs are made for only two guests. So this is the ideal destination for travelling as a couple. Ready for a weekend away together in Portsmouth? You are only a few clicks away from reserving!
Do the B&Bs in Portsmouth offer outdoor space to enjoy?
26% of B&Bs have a balcony or terrace, and 35% have a view, but this does not represent the majority, so availability can be limited. If this is a priority for you, you should start your research early, and use the filters that suit you the best to be sure to find what you are looking for. However, 45% of B&Bs in Portsmouth have gardens, where you can bask in the sun.
Holiday destinations nearby for B&Bs
Holidu compares hundreds of websites to find your perfect holiday rental for the best price.