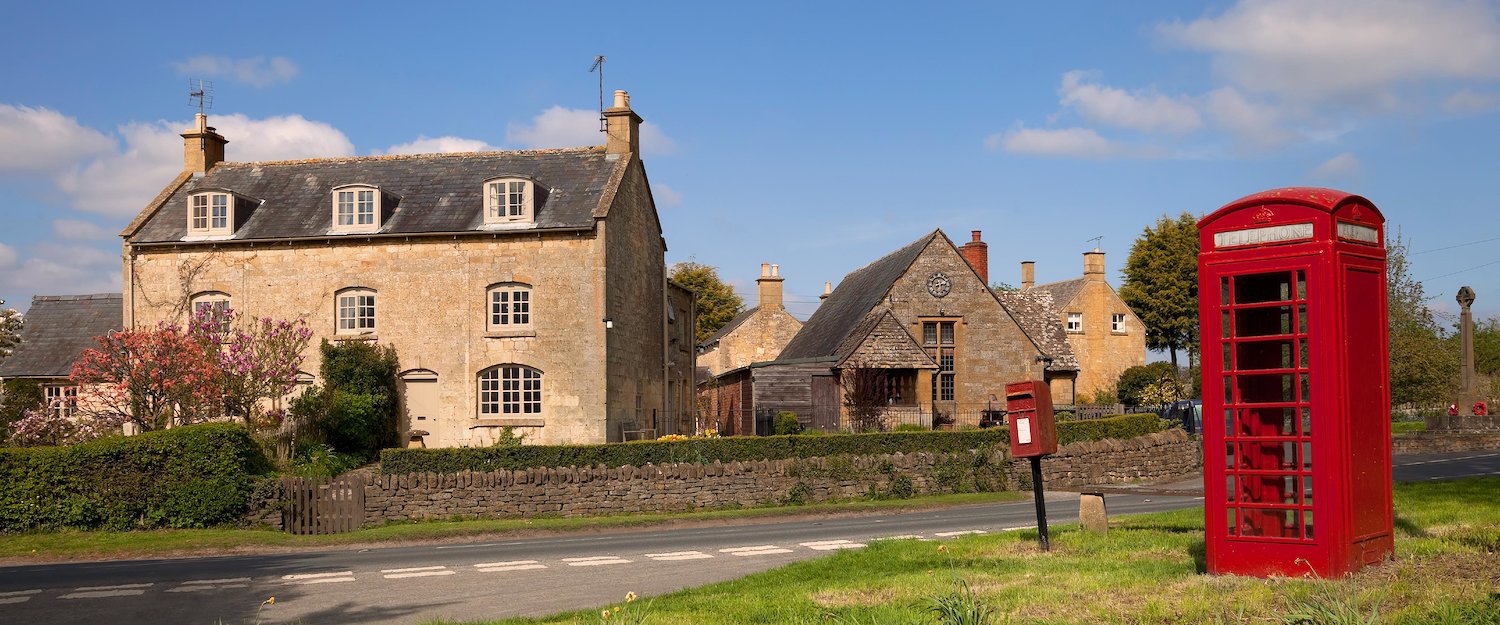 Cottages in Dunster
20 properties for Cottages. Compare and book at the best price!
Popular Cottages in Dunster
Highlights in Dunster
Bristol Channel Coast holidays
coastal hiking
heritage village getaway
Somerset holidays
Historical landmarks
Exmoor National Park
Most popular amenities for Cottages in Dunster
Other property types in Dunster that might be interesting:
Cottages in Dunster
Peaceful heritage village holiday rental locations
Imagine staying in a village that happens to have a magical exquisite fairy castle perched high up on a hill overlooking the village! Discover the quaintest shops all in a row, beautiful cobbled streets, a heritage yarn market, adorable rose adorned thatch cottages and the peace of yesteryear! Come and stay in beautiful Dunster, one of England's most iconic, fascinating and pretty villages!
Tranquil Bristol Channel coastal destination
Dunster is just 6 minutes from the coast and offers you a remarkable location in stunning countryside to relax and recharge. With cottages dotted in and around the exquisite, adjacent, heritage villages of Dunster, Whitcombe, Timberscombe, Coxhampton and Minehead, this lovely Somerset destination on the boundary of the stunning Exmoor National Park is perfect for holiday makers seeking rural charm, peace and beach access. Find a perfect, refurbished rustic cottage for a romantic getaway for two or a larger, fully equipped, stylish, fully furnished cottage retreat for a family of 4 or a family or group of 6 guests! Many of the quaint, adorable cottages in the area have a lovely English country garden with a gorgeous view where you can sit and have a lovely cup of tea and relax and plan your holiday adventures!
Travellers and activities
Dunster for history lovers
Lovers of ancient history will have a field day in Somerset and Exmoor where there is such a rich, varied and ancient historical and archaeological legacy! Start your amateur sleuthing at Bat´s Castle, an iron age fort atop a high hill near Carhampton, admire the 6th century Celtic, inscribed stone on Winsford Hill, hike the hauntingly beautiful Doone Valley filled with ancient shepherd paths and bridleways and step back in time at the fabulous Dunster Castle where centuries of ancient history and drama await, to name but a few sites!
Dunster for nature enthusiasts
The dramatic landscapes of Exmoor National Park offer nature lovers breathtaking views, endless hiking trails, rugged, striking clifftop scenery and ample opportunity to recharge and reconnect with nature in a variety of sublime, unspoiled rural settings. Whether you love desolate pebbled beaches, strange geological formations, forests or lush gorges with waterfalls such as the spectacular Glen Lyn Gorge just an hour west in Lynmouth, you will find a new, beautiful nature adventure to enjoy every day! Go bareback horse riding on the beach or visit an owl sanctuary for a personal encounter with wild owls!
Did you know that the once upon a time the people of Dunster were famous for making a thick wool called Dunster!!
Top 7 travel tips in Dunster
1. Dunster Museum and Doll Collection
Time travel at this fascinating museum where 3000 years of incredible finds are archived including Roman pottery and medieval tiles! If you are a lover of vintage ephemera you will be delighted by the largest doll collection outside the Victoria and Albert Museum in London! There are thousands of dolls from multiple eras and cultures including unique dolls in 1913 period dress!
2. Picnic along the Tall Tree Trail
Get your hiking shoes on and get ready for an abundance of fresh air and spectacular tall trees in this stunning arboretum full of Douglas firs. This gorgeous woodland walk is only 600m making it ideal for families with small children. This lovely, forested area with its lush, leafy greenery and beautiful trails and fairytale wooden bridges is a spectacular place for a lovely picnic next to a grove of beautiful trees.
3. Dunster Castle and Watermill
Step into the pages of a fairytale picture book at Dunster Castle with its magical turrets and spires. This fantastic site dates back to Saxon times! If you are a history sleuth you will love the medieval gatehouse, the 17th century cobbled stable, working 18th century watermill and Victorian servants quarters, library and kitchens. The grounds are absolutely magnificent and the views over Dunster especially in the autumn are glorious.
4. West Somerset Steam Railway
Hop on board the Dunster line just 20 minutes from the village for a whimsical, nostalgic train ride on a gleaming, lovingly looked after steam train! Enjoy 32 km of stunning countryside as you chuff through the gently rolling Quantock hills and admire the scenery of Exmoor unfolding in the distance with views of unspoiled villages, farms nestled in lush valleys, Bristol Channel´s dramatic cliffs and the unforgettable coastal whimsy of Minehead!
5. Exmouth Owl and Wildlife Sanctuary
Ever fancied handling a real live owl? Set in the beautiful, tranquil Porlock Vale near Bossington just 15 minutes west of Dunster, this bird of prey sanctuary offers you a unique opportunity to have a spectacular large owl fly in and perch your gloved hand! Here you will find a stunning wild bird habitat where birds of prey are housed in free living aviaries. See the afternoon flight session and learn how to handle these incredible creatures!
6. Valley of Rocks
Head just 40 minutes west on a splendid scenic drive to a dramatic portion of coastal headland on the northern edge of Exmoor to the Valley of rocks. Here you can marvel at absolutely breathtaking rugged scenery on a 4.7 km loop hike from Lynton Cliff railway station that takes you past the area´s spooky, impressive lichen covered rock formations. A herd of feral goats wandering about adds to the air of mystery!
7.Admire the view from Dunster´s Conygar Tower
Head up to the hill overlooking Dunster where the impressive Conygar Tower is prominently situated offering fabulous views over the village. This heritage folly was built in 1775 as a landmark attraction and is an architectural nod to Dunster´s medieval past when rabbit fur and rabbit meat were luxury items. Rabbit enclosures of the time were protected by high viewing towers for rabbit keepers!
FAQs: Cottages in Dunster
Which types of facilities can you find at the cottages in Dunster?
When looking at the facilities available on Holidu, it seems that the cottages in Dunster benefit from everything that holiday-makers need! Here, the cottages generally offer a variety of amenities, the most popular being: Wi-Fi (95%), garden (75%), and fireplace (16%)...Are you convinced yet?
What are the reviews like for the cottages in Dunster?
The cottages here are often well reviewed. 55% of the cottages in Dunster have excellent reviews and an average score of 4.5 stars!
Are the cottages in Dunster child-friendly?
Judging by information from Holidu, 20% of cottages in Dunster are suitable for holidays with children, it will therefore be easy to find the perfect cottage for you and your family.
Are the cottages in Dunster pet-friendly?
For sure! In Dunster, 64% of the cottages offer the possibility for travellers to take their pets with them, and 75% also have a garden!
Do the cottages in Dunster tend to have an internet connection?
Of course! According to Holidu's database, 95% of cottages in Dunster have an internet connection. This means that you will be able to access your emails and favourite social media sites during your stay!
How much does it cost for cottages in Dunster?
Most of the cottages in Dunster (45%) roughly cost less than £100 a night. Therefore, this destination is perfect for booking an affordable cottage!
Do the cottages in Dunster generally come equipped with a fireplace or a swimming pool?
Definitely! According to Holidu information, a fair amount of cottages in Dunster are equipped with a fireplace. This is the destination you need to head to during the winter months!
Are the cottages in Dunster suitable for trips in big groups or rather for a holiday as a small group?
According to Holidu information, 77% of cottages welcome small groups of up to four travellers. Approximately 82% of the cottages here have at least two separate bedrooms. This is the ideal destination for small groups of friends!
Holidu compares hundreds of websites to find your perfect holiday rental for the best price.