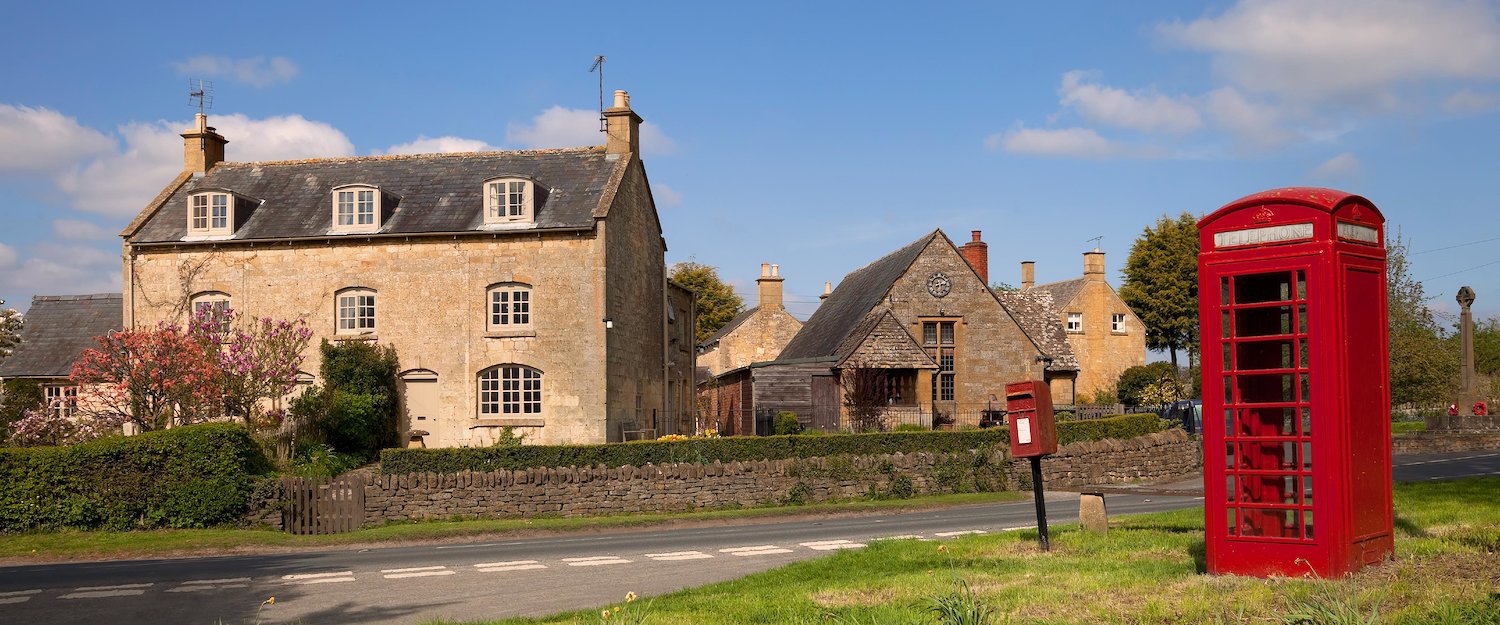 Holiday rentals and lettings in South West England
Start comparing over 16895 rentals in South West England and book at the best price!
Best holiday rental deals in South West England
Holiday Rentals with Free Cancellation
Holiday Rentals & Lettings in South West England
Pet-friendly Holiday Rentals & Lettings
Holiday Rentals & Lettings with Pool
Holiday Rentals & Lettings with Internet
Find Holiday Rentals & Lettings in South West England
Highlights in South West England
Grand England region
Spectacular natural sights
Well-known landmarks and attractions
Fun activities of all kinds
Remarkable markets
Most popular in South West England
Other property types in South West England that might be interesting:
Prices and availability
Prices
November
December
January
February
March
16 Oct - 23 Oct
£170 per night
23 Oct - 30 Oct
£173 per night
30 Oct - 06 Nov
£172 per night
06 Nov - 13 Nov
£165 per night
13 Nov - 20 Nov
£163 per night
20 Nov - 27 Nov
£166 per night
27 Nov - 04 Dec
£168 per night
04 Dec - 11 Dec
£168 per night
11 Dec - 18 Dec
£171 per night
18 Dec - 25 Dec
£188 per night
25 Dec - 01 Jan
£205 per night
01 Jan - 08 Jan
£215 per night
08 Jan - 15 Jan
£194 per night
15 Jan - 22 Jan
£169 per night
22 Jan - 29 Jan
£173 per night
29 Jan - 05 Feb
£175 per night
05 Feb - 12 Feb
£171 per night
12 Feb - 19 Feb
£169 per night
19 Feb - 26 Feb
£171 per night
26 Feb - 05 Mar
£178 per night
05 Mar - 12 Mar
£173 per night
12 Mar - 19 Mar
£166 per night
19 Mar - 26 Mar
£168 per night
26 Mar - 02 Apr
£170 per night
Average price per week
Availabilities
November
December
January
February
March
Percentage of available lettings
Holiday rentals and lettings in South West England
Wonderful holiday rentals scattered all over the region
Located on the thousands of corners that the South West England region has to offer, Holidu's holiday rentals and lettings will be one of the best accommodation options for any tourist or visitor to stay in while exploring the area. Situated in various locations such as Tiverton, Brixham and Kingsbridge, which present beautiful and varied views of the area, this magnificent region of England will be the perfect holiday destination for those who wish to live multiple experiences during their stay, ranging from quiet days accompanied by beautiful sea views to action-packed evenings in some of the busiest towns in the area. Peaceful or exciting, the South West England region and Holidu's rentals are here to offer you the best possible holiday experience.
Beautiful lettings that are wonderfully equipped
Decorating the villages and towns with their picturesque facades and adding a touch of luxury to the restless cities, Holidu's holiday lettings and rentals will be just the lodgings you need when you find yourself in the great outdoors of South West England and want to explore all of its wonderful communities. Featuring superb amenities such as saunas, hot tubs, swimming pools, balconies, terraces, gardens and wonderfully spacious rooms, these residences will present the perfect interiors to complement those beautiful frontages. Invite your partner, family or friends for the holiday of a lifetime and explore the outstanding region of South West England.
Holidays in South West England
The area and getting around
Land's End, an awe-inspiring natural spot of England
Known as a settlement in West Cornwall, Land's End is the most westerly point of the entire English mainland and is recognized by all locals and tourists alike for this grandiose title. Made up of an area of rocky cliffs, which lie above the turbulent blue waters of the Celtic Sea, this magnificent attraction of the region is specialized for travellers who love the natural scenery full of grandeur and feel at peace when surrounded by the beauty of nature and the sound of the waves of the sea. With such a divine aura and small signs confirming the place, Land's End could also be the right place to take some tourist photos to take back home. Be amazed by the beautiful views and don't forget to take a little photo, when visiting the magnificent Land's End of Cornwall and South West England.
The island of Tresco, a romantic site for couples of the world
Located a little further out to sea, just past Land's End off the Cornish coast, the island of Tresco is an English wonderland that looks like something out of a fairytale. Part of the Scilly archipelago, this magnificent island is the second-largest piece of land in the resort and is best known for its dreamy coastline that attracts couples from England and around the world in need of a break. With soft golden sandy shores and eclipsing waters of a strong turquoise hue, an afternoon in this paradise spot of the world will be completely captivating and will be all you need to forget that tired routine back home. Surrounded by beautiful palm trees and crystal clear waters, pay a visit to Tresco and the Scilly Isles during your stay in South West England.
Travellers and activities
South West England for families
Suitable for tourists of all ages, interested in all types of activities and with tastes of all styles, the attractions of South West England will be the most promising options for those families of the world who wish to holiday in an interesting place they have never visited before. Packed with numerous activities and points to amuse and entertain, it won't matter if you want to spend a day in the safety of four walls or if you crave to discover all the hidden wildernesses of the place, this tourist destination will impressively satisfy all your desires. Featuring over 60 thrill rides, live shows, fairground rides and a magnificent zoo, the Crealy Theme Park & Resort is one of the options we can't help but recommend due to its wide range of activities that includes toddlers and teens as well as parents and grandparents and provides them with plenty of activities to keep them entertained. Other wonderful attractions that all tourists fall in love with are the region's coastlines, such as Portreath, Beer and Great Western's Beaches which present a space for all visitors, whether they want a relaxing day out, an active afternoon or a romantic evening. Explore and enjoy all the attractions that South West England has to offer, and be amazed by all the family-friendly options the region has to offer whilst on holiday.
South West England for animal kingdom enthusiasts
Providing hundreds of animal species with a safe place in which to recuperate, live and socialize with their peers, the sanctuaries, conservation centres and aquariums in South West England are attractions that abound in the region and are always ready to welcome your visit. Inclusive for tourists and locals of all ages, these local spots will be focused on giving you a detailed look at their beautiful species and, at the same time, educate you about their role in the ecosystem and the importance of their safekeeping today. Likewise, these places will go the extra mile to present you with fantastic experiences and offer interactive packages with some local species, which will not compromise anyone's safety but promise a fun time. Acclaimed by all visiting customers, options such as Paradise Park & JungleBarn and Blue Reef Aquarium are some of the most popular animal attractions that we must recommend this season. Whether it's an infatuation or an insatiable curiosity about the animals of the world, a visit to the region's conservation centres will promise satisfying experiences and fun-filled visits for all tour groups in South West England.
"Out of the nine regions that make up the nation of England, the South West is the largest, comprising a total of 9,200 square miles, which include seven counties and an island complex."
Top 5 travel tips in South West England
1. Have a historic experience at Avebury
Categorized as a UNESCO World Heritage Site in the region, Avebury, also known as Avebury Henge, is a Neolithic monument made up of three stone circles located outside a picturesque village with which it shares its name. Used back in the day for religious and practical purposes, these human constructions are best known for containing the largest megalithic circle in the world, attracting large numbers of tourists and contemporary pagan religionists interested in the historical sight. Located on a hill 520 ft above sea level and featuring a series of complementary earthworks, this regional attraction touches on many aspects of interest, such as history, culture, community and religion, so it cannot be missing from our recommendations or your to-visit list.
2. Be immersed in Minack Theatre's unique entertainment
Presenting a sight both unique and beautiful, the Minack Theatre is a South West England attraction that you might be interested in. Built in the 1920s, under the patronage of the lovely Rowena Cade, this Porthcurno theatre was mainly used for the re-enactment of Shakespeare's plays, which were performed by a group of players from the village who won the attention and affection of the lady. Today, this wonderful spot is used for everything from open-air concerts to children's puppet shows, ensuring days of entertainment for all those tourists who dare to visit. Add that missing artistic touch to your holiday with an entertaining visit to the Minack Theatre and enjoy a fun play accompanied by the awe-inspiring views of the South West coast.
3. Spend a phenomenal time at Salisbury Cathedral
Built over a total span of 28 years, the Salisbury Cathedral is a religious building in the city of Salisbury that promises a fantastic visit for tourists in the area. Famed as the mother church of the Diocese of Salisbury, this magnificent structure will guarantee a more than satisfactory experience for people believing in the Christian religion thanks to its magnificent services and masses that are adored by the residents of the area. Similarly, agnostics will not be left behind, as the place is renowned for its magnificent architecture and beautiful decorations that earn it a spot on the list of the finest examples of the Early English Gothic movement that can be found in the region. Be dazzled by beautiful structures and colourful stained-glass windows or experience spiritual enlightenment by paying a visit to Salisbury Cathedral this holiday.
4. Use the West Somerset Railway to your advantage
Offering the services of a railway line throughout the county of Somerset, the West Somerset Railway is a South West England means of transport that you may find useful while holidaying in the area. Featuring fabulous journeys on a variety of steam and diesel trains, this magnificent line runs for a total of 22 miles across Somerset, providing a fantastic way to see a large portion of the region along with its picturesque villages, towns and cities. Likewise, by traversing some of the most beautiful natural areas in the area, this railway presents one of the most scenic transport options, presenting a first-class and efficient service in which customers need only relax and enjoy themselves. If you find yourself in the South West England region with an urge to explore, the Somerset Railway is a fantastic transport tool that may be of interest to you.
5. Test and sample the products in South West England's Markets
Boasting the ideal places to check out the local talent and sample the quality of the region's produce, the markets of South West England will be the perfect spots for excellent shopping sprees. Whether it's to buy some ingredients and cook a long-desired dish or to purchase some souvenirs and gifts before heading home, the variety of these spots will be just the thing for carefree shopping as everything you get will satisfy any taste or style. Featuring stands and stalls of clothing, necklaces, hats, shoes as well as meat, fish, vegetables, fruit, preserves and tasty sweets, outlets such as Tiverton Pannier Market and South Molton Pannier Market are the best options we can recommend, acclaimed by both locals and tourists alike.
FAQs: Holiday Rentals & Lettings in South West England
On average, what was the cost of holiday rentals in South West England in 2020, the year hit by the coronavirus pandemic?
South West England is one of the most expensive destinations in the United Kingdom! For a stay here you will pay around £139.50 per night.
When can you get the best deals on holiday rentals in South West England?
Those who want to save as much as possible should visit South West England in January, March, and February the cheapest months of the year, with average prices of £117.14, £117.41, and £120.43 per night, respectively, based on data collected in 2020.
When are holiday rentals more expensive in South West England?
In 2020, the month that had the highest annual average in South West England was August, with an average price of £160.37 per night. This was followed by July, with an average of £155.15, and December, with £151.97.
Are there usually many holiday rentals available in South West England?
It is better to book your stay in plenty of time when visiting South West England, as only 25% of our accommodations are usually available throughout the year.
What time of the year can I find more available holiday rentals?
In 2019, the months with the largest number of accommodations available in South West England were January, February, and March with average availabilities of 51%, 40.6% and 38.25%, respectively.
When are fewer lettings available?
According to data from 2020, the months when it is most difficult to find accommodation in South West England are, in order, August (with 3.6% of available rentals), September (4.25%), and July (10%).
How many holiday lettings are there in South West England?
Our inventory contains approximately 22000 properties from 50 partners.
Holiday destinations in South West England
Holiday destinations nearby
Holidu compares hundreds of websites to find your perfect holiday rental for the best price.