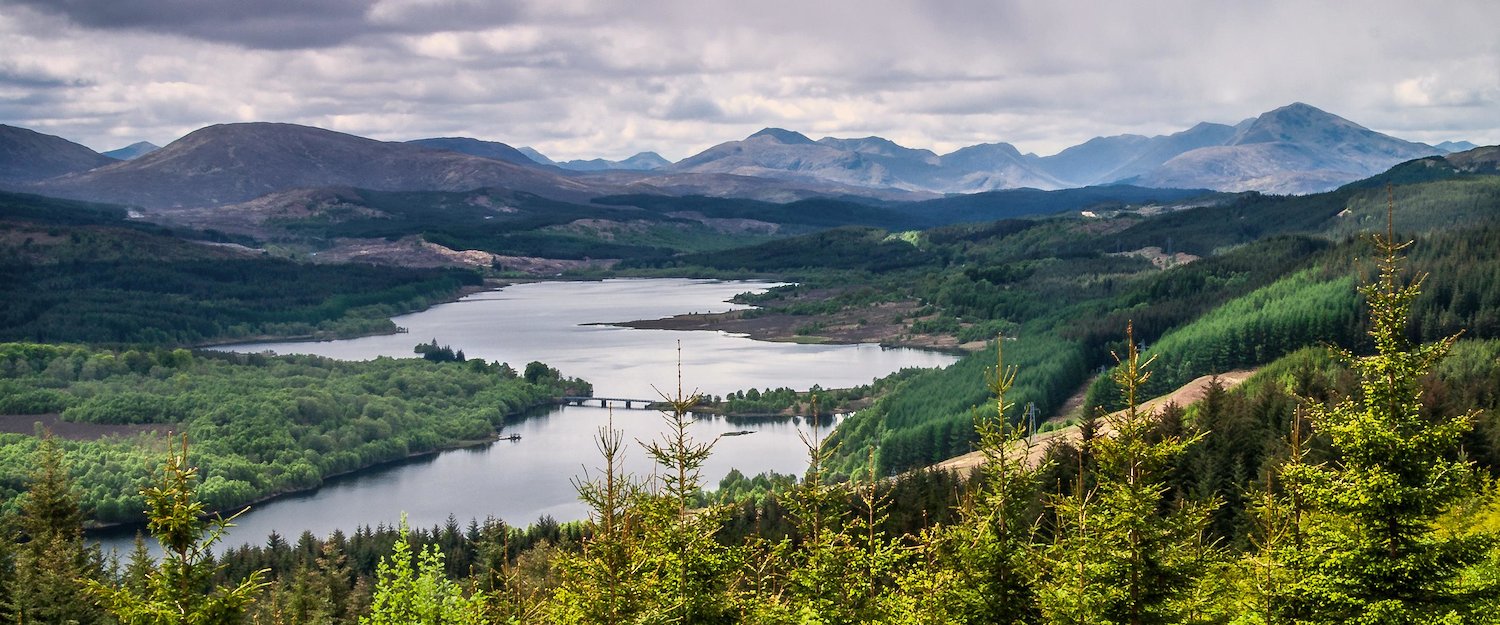 Cottages in Loch Tay
34402 properties for Cottages. Compare and book at the best price!
Popular Cottages in Loch Tay
Find Cottages in Loch Tay
Highlights in Loch Tay
Lake Tay
Natural beauty
Stunning scenery
Hiking
Golf
Most popular amenities for Cottages in Loch Tay
Other property types in Loch Tay that might be interesting:
Cottages in Loch Tay
A work of nature's art
Loch Tay is one of the locations in Scotland where nature demonstrates all its powerful beauty before the eyes of thousands of tourists. A destination for all those people who wish to find peace of mind and absolute relaxation for themselves and their families. That's why, if this is your ideal destination, Holidu has found the ideal cottages for your stay, most of them just metres from the loch! From Stirling Region to Perthshire, you can choose the one most convenient for you.
The right place for you and your family
The cottages Holidu has available involve modern and luxurious facilities that will allow you to have relaxing days to release the stress you have been accumulating in your daily life. Well-equipped kitchens for you and your family to cook the best meals, and many of these options are just metres from Loch Tay or overlooking the loch. The decoration blends in with the surroundings, including woodworks as the main feature, with styles from antique to more modern. Enjoy the fireplaces and a hot chocolate during winter evenings, chat with your friends or just chill on the couch with your partner and a glass of red.
Travellers and activities
Loch Tay for sports lovers
One of the favourite activities for tourists when they visit Loch Tay in Scotland is hiking, walking through the mountains and strolling around this beautiful territory. This allows you to appreciate the best views of the landscapes of this region; even tourists who have done this activity indicate that the signs are clear and the path is good for this activity, so hiking is a must! On the other hand, we know we're on a lake, so you can guess what water activities you can do, here's a sneak preview: kayaking and canoeing! These are the two attractions you can do in Loch Tay, being a destination of relaxation and communion with nature, it's a safe and peaceful pastime that you are going to enjoy. Did you think we'd forgotten about golf? Of course, we haavn't! Scotland is at the heart of golfing history, and that's why you have to visit Killin Golf Club, it's a friendly place with friendly staff and amazing golfers, plus the playing conditions and courses are in great condition, a visit that will be worth the effort for sure.
Loch Tay for nature lovers
Some of the attractions at Loch Tay that we can highlight are all the natural spectacles that this destination offers. Colin Burt Reserve is one of those locations where natural landscapes and mountains predominate, a good option to relax after several hours of driving! You can choose to see the forest area, walk along walkways over wetlands or on the open ground. On the other hand, the Falls of Dochart is worth a visit as its beauty will leave you speechless. There is a mixture of vegetation, rocks and falling water, a representation of the natural beauty that resides in this area. If you are really a nature lover, a walk along Ben Lawers National Nature Reserve or Acharn Forest Walk will help you feel deeply the clean air of Loch Tay, the purity of the vegetation and its green and natural environment. Start creating memories in an incredible setting!
.
"Did you know that the unicorn is the national animal of Scotland?"
Top 7 travel tips in Loch Tay
1. Ben Lawers for a good hike
If you prefer walking to climbing or any other strenuous activity, you can opt to hike several of Loch Tay's natural destinations, as well as Ben Lawers. This is a mountain in the southern part of the Scottish Highlands where you can enjoy good weather and atmosphere for a long walk with your partner or hiking friends. Nature enthusiasts and photography lovers love the breathtaking views you get as you hike up to the top. Do not let others tell you what it's like and see it for yourself!
2. Scotland, an iconic natural place!
That Loch Tay is considered one of the best natural places to visit as a family or as a couple. All the spectacles of nature that this location has are breathtaking. Green landscapes and mountains. One of these mountains is Beinn Ghlas, a great place for climbing, although it can often be very windy. We recommend you take precautions before you set off for this destination.
3. Loch Tay, a place for history
Moirlanich Longhouse is a specialised museum where several guides can give you interesting information about how animals and farmers lived in the 20th century. There are many objects of personal use, clothes, among other artifacts that will take you back in time with the explanation of expert guides. Learning more about Scotland in past centuries is really interesting!
4. Not all beauty is green, much of it is symbolic and cultural!
At Stone Circle Killin you can check out a circle of several symmetrical medium sized historic stones with several sheep and other animal life around them. This is one of the most curious sites of all, as well as being beautiful from a natural perspective, it demonstrates some of the curious Scottish culture that intrigues us so much. This monument is a 15 minute walk from the centre of Killin, to reach it you would have to take the Kinnell House footpath. Trust us when we say you won't want to get home without visiting this place.
5. Fun nights out in Loch Tay
One of the best rated nightspots in Loch Tay is The Piper's Rest Public House. A great place to sample traditional Scottish food and have a few drinks with your friends and family, the service is top quality and the local ales with the meat pie are out of this world!
6. Scottish food
Have you ever heard that Scottish food wasn't delicious? It's true that it changes according to each person's tastes, but remember that you are in a new place with flavours and ways of cooking different from the ones you know, that's why we recommend you try some haggis, cullen skink, fish and chips, salmon, and sweets treats like scones or shortbread.
7. Take a throwback to the Iron Age
The Scottish Crannog Centre is one of those historic places you will never forget. You'll be taken back to the Iron Age of Scotland on a tour highlighting various artefacts and tools that were used during this era. If you want to learn more about the history of Scotland, this is the place to go.
FAQs: Cottages in Loch Tay
Which types of facilities can you find in the cottages in Loch Tay?
In regard to the facilities you can find on Holidu, it appears that the cottages in Loch Tay offer everything that travellers desire! Here, the cottages generally offer a variety of amenities, the most popular being: Wi-Fi (89%), garden (63%), and fireplace (34%)...Pretty cool!
How are the cottages generally rated in Loch Tay?
On average, the cottages are rather highly rated. According to the Holidu database, 44% of cottages have a rating of 4.5 stars. A ratio high enough to confirm that you will without a doubt find the ideal cottage for a wonderful holiday!
Are the cottages in Loch Tay suitable for families with children?
According to the Holidu database, 19% of cottages in Loch Tay are child-friendly, it will therefore be easy to find the ideal cottage for you and your children.
Are the cottages in Loch Tay suitable for travellers and their pets?
Of course! In Loch Tay, 44% of the cottages give you the opportunity to bring along your furry best friend, 63% even have a garden!
Do the cottages in Loch Tay mostly offer Wi-Fi?
Certainly! According to Holidu's database, 89% of cottages in Loch Tay include Wi-Fi. This means that you will be able to access your emails and favourite social media sites during your stay!
How much does it cost on average for cottages in Loch Tay?
Most of the cottages in Loch Tay (48%) are less than £100 per night. This is the ideal destination for reserving a cheap cottage!
Do the cottages in Loch Tay typically have a fireplace or a pool?
Yes! According to the data collected last year, a good amount of cottages in Loch Tay are equipped with a fireplace. It is the ideal destination for winter hibernating!
Are the cottages in Loch Tay suitable for holidays in big groups or better for an escape as a small family?
According to last year's Holidu data, 91% of cottages are made for up to four people. Approximately 89% of the cottages here have at least two separate bedrooms. This is the ideal destination for small groups of friends!
Holiday destinations nearby for Cottages
Holidu compares hundreds of websites to find your perfect holiday rental for the best price.