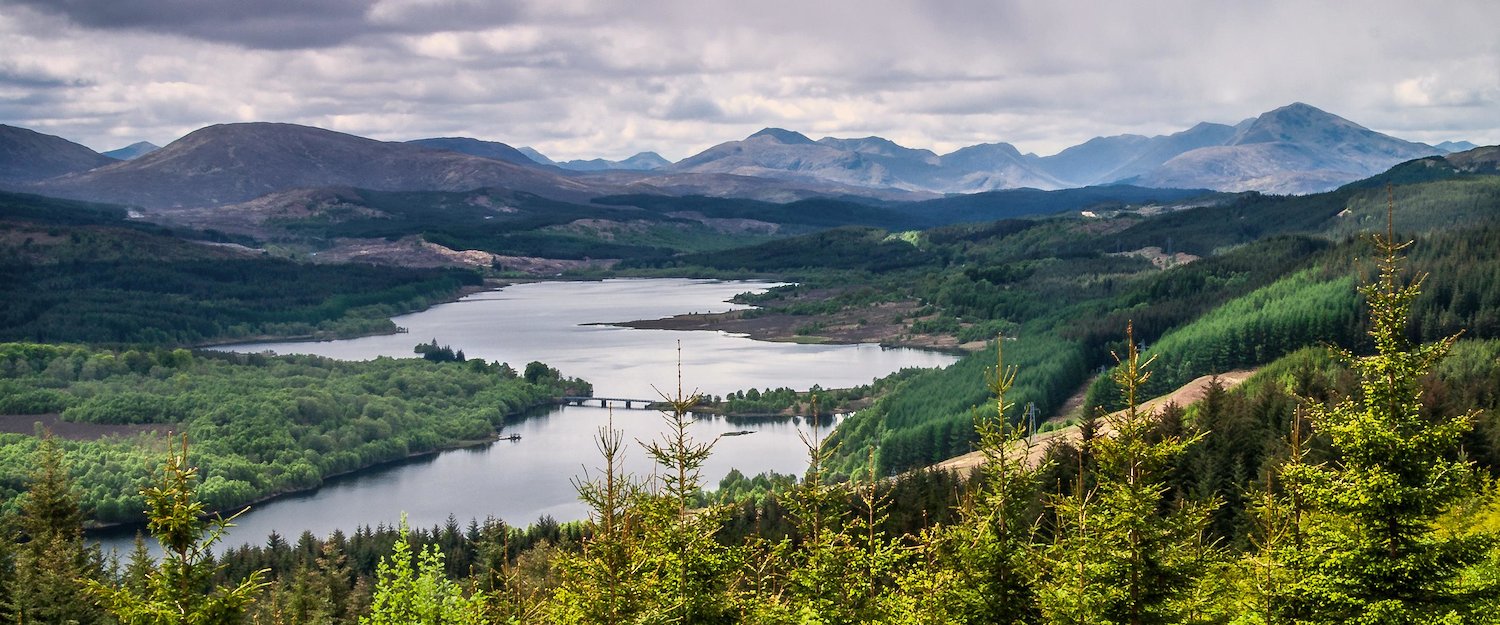 Cottages in Pitlochry
7 properties for Cottages. Compare and book at the best price!
Popular Cottages in Pitlochry
Find Cottages in Pitlochry
Highlights in Pitlochry
Magical walks
Amazing views
A place full of history
Incredible sunsets
Landscapes of great beauty
High-quality whisky
Most popular amenities for Cottages in Pitlochry
Other property types in Pitlochry that might be interesting:
Cottages in Pitlochry
Lovely cottages with amazing views
Do you like to relax while watching the sunset in front of beautiful landscapes? Do you enjoy what small towns in the UK have to offer? Holidu has exactly what you are looking for in Pitlochry. From Cairngorms National Park to Perthshire and Loch Tay to Blair Athol, you will find the best cottages in and around Pitlochry for real quality time. You will be amazed at all that this beautiful town has to offer, wonderful views of the dam, rich and historical architecture, incredible monuments, a picturesque and peaceful city and much more. The incredible sunsets at Queen's Center and the majesty of Blair Castle give the town an unparalleled appeal. This makes Pitlochry an incomparable destination for many people. No more waiting, take your things, make your reservation and marvel at Pitlochry!
Gorgeous cottages for all the needs
Whether you prefer to travel alone, with friends, as a couple or as a family, at Pitlochry you will find impressive cottages with a wide variety of styles, some with modest and cosy designs and others much more luxurious with the latest trends and spectacular interiors. Pitlochry offers from beautiful cottages, ideal for people who enjoy travelling alone, two-space rentals perfect for couples, to beautiful 7-bedroom properties, perfect for 14 people to be comfortable, with spaces for relaxation, that allow pets and a garden perfect for families. Are you ready to book your trip to Pitlochry?
Travellers and activities
Pitlochry for history lovers
One of the most emblematic places in the area is undoubtedly the Blair Castle which is an astonishing construction dating from the thirteenth century, which has been the home of the noble Clan Murray family and which today serves as a physical witness to much of the history of the town. In the Castle you will discover both the history of the Murray family and much of the history of this region of Scotland, through its impressive exhibits you will walk through a culturally rich past full of learning. You can also tour the castle ruins, explore the beautiful immaculately manicured gardens, and relax in the shade of some trees while being enchanted by the sight of a beautiful sunset. Without a doubt, it is an ideal place for history lovers.
Pitlochry for fishing lovers
Pitlochry is a place where, due to its beautiful landscapes and wide natural diversity, many outdoor activities can be done. One of the most popular activities is river fishing, which was a custom of yesteryear in the region, so there are many characteristic places where you can enjoy this activity. Loch Faskally is one of the most popular places to enjoy salmon fishing, you can bring your clothing, your fishing rod, your hooks and all the desire because you will surely catch a salmon. The place is a beautiful artificial reservoir of water, approximately 3.5 kilometres in length and since it is in a heavily wooded place, it generates a beautiful landscape that in addition to the pure air makes it a place that can be enjoyed.
Did you know that it is said that the fantastic viewpoint "Queen's view" alludes to Queen Victoria, who visited the town in 1866 and was marvelled by the impressive landscapes?
Top 7 travel tips in Pitlochry
1. Beautify yourself with Victorian architecture
When you reach the main street of Atholl Road, you will find countless Victorian stone houses and shops specializing in honouring this type of architecture. The contrast between Victorian tradition and industrial advancement and social change is so enchanting that you will be spellbound as you wander down this astonishing street. Walk it, walk it, take photos and boast of having been there because without a doubt, it is one of the most traditional and beautiful streets in Great Britain.
2. Be impressed with the salmon swimming against the current
Relatively close to Alton Road and next to the Pitlochry Power Plant, you find a construction designed to facilitate the salmon travelling upstream, especially in breeding season. Pitlochry's Fish Ladder is (as the name implies) a ladder across the river that helps fish swim upstream. And the construction is a spectacle in itself, but in the breeding season thousands of salmon can be seen swimming against the current to reach higher locations. In an unforgettable experience.
3. Enjoy the scenery at Queen's View
In the vicinity of the river Tummel you will find one of the most wonderful landscapes in the whole of the United Kingdom. Queen's View is a viewpoint that was made after it was visited by Queen Victoria in the 19th century. The view takes your breath away, the spaciousness of the panorama, the running of the river and the colours of the forest are a combination worthy of admiration. Enjoy a picnic day while enjoying this beautiful view, the fresh air and the sound of nature.
4. Live the magic of an enchanted forest
To live close to all the wonderful views of Pitlochry it is necessary to join Faskally Woods which is a splendid place to spend a day outdoors, with majestic landscapes, Loch Faskally and all the fun of a place of relaxation. In addition, in the nights between October and November the forest is filled with magic in a show of attractions and lights that amaze visitors. One of the most important attractions of the town that has even reached international popularity.
5. Stand out hiking
If you are a lover of exercises and in particular hiking, Pitlochry is a perfect place for you, since it has a significant number of routes that mostly lead to a place with a special attraction. This is the case of Ben Vrackie, which is a mountain of more than 800 high in which you can do up to 10 km of uphill travel on a route with various levels of demand. In addition, when you reach the top you will be able to enjoy the impressive view of the Cairngorms so none of the activity is in vain.
6. Have a shot of malt whiskey
At the Blair Athol Distillery you will have the opportunity to learn about the malt whiskey production process, which is so popular in Scotland and so recognized in the world, visit the distillation stations section by section, know in detail the process and the times in voices of expert in the field, and you can even have a drink of whiskey so you can taste the result. It is one of the best experiences in the region
7. Learn how to distil Scotch
At Edradour Distillery, which is a distillery founded in the 19th century, you will have the opportunity to learn about the entire process of making whisky, from the grain to the bottle. You can enjoy a tour that will pass you through the entire distillery so that you learn from the teachings of experts, everything about the distillation process. Also, at the end of the tour you can have a sample drink of one of the whiskies that they sell in the place.
FAQs: Cottages in Pitlochry
Which types of facilities can you typically find in the cottages in Pitlochry?
In terms of the facilities offered by Holidu, it appears that the cottages in Pitlochry contain everything that travellers search for! Here, the cottages generally include a variety of amenities, the most popular being: Wi-Fi (92%), fireplace (33%), and garden (33%)...Not bad, right?
How are the cottages usually rated in Pitlochry?
On average, the cottages here have rather positive comments. According to the Holidu data, 42% of cottages have a rating average of 4.5 stars. A percentage relatively high which allows us to confirm that you will without a doubt find the ideal cottage for a wonderful holiday!
Are the cottages in Pitlochry suitable for families with children?
According to the Holidu database, 17% of cottages in Pitlochry are suitable for holidays with children, it will therefore not be difficult to find the perfect cottage for you and your family.
Are the cottages in Pitlochry suitable for travellers and their pets?
Of course! In Pitlochry, 42% of the cottages welcome them with open arms, 33% also have a garden!
Do the cottages in Pitlochry often offer Wi-Fi?
Certainly! According to Holidu's database, 92% of cottages in Pitlochry include an internet connection. It is therefore no problem for you to will be able to stay connected at any time!
How much does it cost on average for cottages in Pitlochry?
A high percentage of cottages in Pitlochry (42%) cost less than £100 per night. This is the ideal destination for booking an affordable cottage!
Do the cottages in Pitlochry often have a fireplace?
Good news! According to the data collected last year, a good amount of cottages in Pitlochry have a fireplace. Therefore, it is the perfect destination for a winter trip!
Are the cottages in Pitlochry suitable for stays with several people or better for a weekend break as a small group?
According to the data collected last year by Holidu, 83% of cottages are perfect for families with up to four guests. Approximately 92% of the cottages here have at least two separate bedrooms. This is the ideal destination for small groups of friends!
Holiday destinations nearby for Cottages
Holidu compares hundreds of websites to find your perfect holiday rental for the best price.