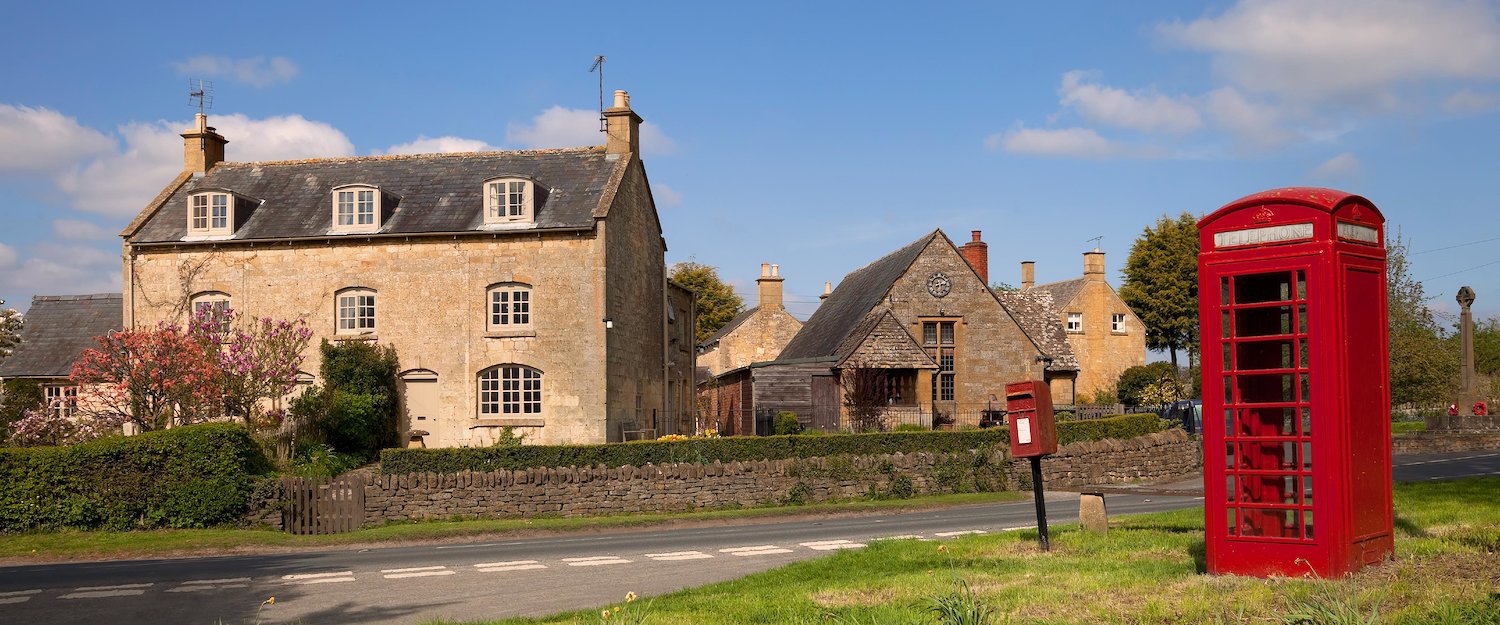 Cottages in Porlock
26 properties for Cottages. Compare and book at the best price!
Popular Cottages in Porlock
Highlights in Porlock
Lovely beaches
Moorlands
Historic landmarks
Teahouses
Mountain biking
Hiking trails
National Park
Most popular amenities for Cottages in Porlock
Other property types in Porlock that might be interesting:
Cottages in Porlock
A beautiful town near Exmoor National Park and the sea
Visit the traditional village of Porlock, one of the gems of Exmoor in Southwest England. You will find a diversity of landscapes, from beaches to moorlands, in this timeless destination. Travellers will also discover the friendliest pubs and classic tea time traditions, as well as the smallest church in England. Somerset is the county surrounding Porlock, famous for its cheddar cheese and apples which is likely the reason the two are traditionally served together in some restaurants.
Timeless cottages near the sea
Have a once in a lifetime holiday experience at one of our timelessly beautiful cottages with gardens and ocean views. Boasting an elegant interior surrounded by the idyllic Exmoor National Park, these listings are suitable for families, groups and couples. Many of these heritage cottages provide a large kitchen, internet, outdoor seating area, cosy living area, and more! Get warm by the fireplace. Relax in the lovingly maintained garden. Watch the sunset from the balcony with your favourite tipple in hand. This is the holiday you've been daydreaming of!
Travellers and activities
Porlock for Nature lovers
Porlock Bay offers nature lovers and beach buffs excellent options for circular walks, bird watching, and swimming at high tide, but beware of strong currents. The car park at Bossington village offers access to Bossington beach. The bay starts at Hurlstone Point and Porlock Weir, and covers the ridge and salt marsh with exceptional scenic views, fascinating birds, and rare plants. The Porlock Salt Marsh is an SSSI biological site for its geomorphological features and awesome cliffs. Selworthy Beacon has circular walks along the ridge speckled with ancient cairns and awe-inspiring views, especially in autumn when there's purple heather and fiery gorse bush.
Porlock for Culinary Travellers
If you're planning a summer BBQ, or something special for dining in, Clive's in Porlock features organically fed animals, wild game, pastries, and pies. Afterwards, go for the cheese at The Big Cheese in Porlock stocking over 40 British cheeses, wine, cider, and more. While you're in town, try local fare at Piggy in the Middle with delightful views of the beach. Sample wild game and awesome fish-n-chips. Or, opt for vegan and gluten free options. The Royal Oak maintains the country pub tradition of real ales, live music, and lots of activities including Quiz night and billiards.
Porlock for Culture Travellers and Shopaholics
Porlock is blessed with a plethora of locally owned shops. Enjoy the thrill of discovering unusual items while on holiday. Magpie Antiques features antique furniture, jewellery, silver repairs and more. Handmade Exmoor is a lovely shop featuring the truly extraordinary, handmade craft items by the owner who works her wonders in many mediums. Exmoor Rambler offers everything for outdoorsy folks including clothing, camping equipment, and boots. Jana Henrie has fashionable natural fibre clothing, wool yarn, and delightful accessories to go with everything. This is just a taste of the goodness in this county.
Culbone Church, built around 900 AD, is the smallest church in England and can only be reached on foot.
Top 7 travel tips in Porlock
1. Discover Porlock's history
The Doverhay Manor Museum, built in the 1400s, is a well-maintained museum giving you the feeling of stepping into the past to observe the lifestyles of the high-class. Admire centuries old memorabilia, and paintings from the community, including press clippings from the 1889 rescue mission. A restored herb garden resides in the rear.
2. Have a close encounter with owls
At Exmoor Owl and Hawk Centre you can book a bird of prey experience for an hour or a day. Your guide will help you lure an owl to your gloved hand. Or be a spectator and enjoy watching the amazing flying birds displays.
3. Enter the gardens of Neverland
Greencombe Gardens, near Porlock Weir, offer an enchanting respite to those who visit. You'll be immersed in the magical beauty of rare lilies, roses, dog's tooth violets and azaleas under a canopy of holly, conifers, and sweet chestnuts. The sloping hillsides overlook Porlock Bay and can be enjoyed from April through July.
4. Stop by Porlock's romantic pub
The Ship Lodge of Porlock, built in the 1200s, is famous for patrons Samuel Coleridge and Robert Southey. Have an English roast and pint in Southey's corner snug (private room) and make some history of your own while admiring the décor.
5.Get your adrenaline pumping
Porlock Hill is famous for its steep incline, 1:4 in some places, as an A-road climb. You will probably encounter other adventurous athletes, including cyclists' and runners, looking for the 'burn' on its winding climb of 220 metres terminating at the lovely sprawling moors on the summit.
6. Travel back in time to a Victorian rural hamlet
At Allerford Museum you'll feel you've stepped back in time as you explore its ancient artefacts and memorabilia. This area greets you with old cottages and a packhorse bridge preparing you for the yesteryear experience that awaits. The museum is housed in the Victorian school room of 1821 and features many items common to the schoolhouse, including slates, farm tools, and hundreds of photos.
7. Participate in the local tea time tradition
Enjoy mid-afternoon teatime in Somerset. That is the 4PM tea with fresh scones, clotted cream, and delicious jams guilt-free because it's a mandatory tradition! Whortleberry Tea Room offers a delightful garden to accompany your tea, or hearty steak and ale. Mrs Jackson's Victorian Tea Rooms has a Victorian vibe and Home Cook Café features choice coffees to enhance your English experience.
FAQs: Cottages in Porlock
Which types of amenities are available at the cottages in Porlock?
When looking at the services offered by Holidu, it can be said that the cottages in Porlock offer everything that travellers dream of! Here, the cottages generally have a variety of amenities, the most popular being: Wi-Fi (97%), garden (88%), and view (31%)...Pretty cool!
How do travellers usually rate cottages in Porlock?
On average, the cottages here get quite positive reviews. Last year's information reveals that 44% of cottages have a rating equivalent to or higher than 4.5 stars. This is a fairly high percentage which allows us to confirm that there are quite a few which are very enjoyable and will be the perfect choice for your next holiday.
Are the cottages in Porlock child-friendly?
Holidu's insights reveal that 19% of cottages in Porlock are suitable for families with children, it will therefore be easy to find the perfect cottage for you and your family.
Are the cottages in Porlock suitable for holiday-makers who wish to travel with their pets?
Certainly! In Porlock, 84% of the cottages welcome them with open arms, and 88% even have a garden!
Do the cottages in Porlock generally have Wi-Fi?
Yes! According to last year's data, 97% of cottages in Porlock have an internet connection. So no need to panic, you will be able to access your emails and favourite social media sites during your stay!
How much does it cost on average for cottages in Porlock?
A high percentage of cottages in Porlock (41%) are less than £100 a night. Therefore, this destination is perfect for finding an affordable cottage!
Do the cottages in Porlock generally come equipped with a fireplace or a swimming pool?
Definitely! According to the information collected last year, a good amount of cottages in Porlock have a fireplace. It is the ideal destination for winter hibernating!
Are the cottages in Porlock suitable for trips with several people or rather for a holiday as a small group?
According to Holidu information, 84% of cottages accept up to four guests. Approximately 88% of the cottages here have at least two separate bedrooms. This is the perfect destination for small groups of friends!
Holiday destinations nearby for Cottages
Holidu compares hundreds of websites to find your perfect holiday rental for the best price.