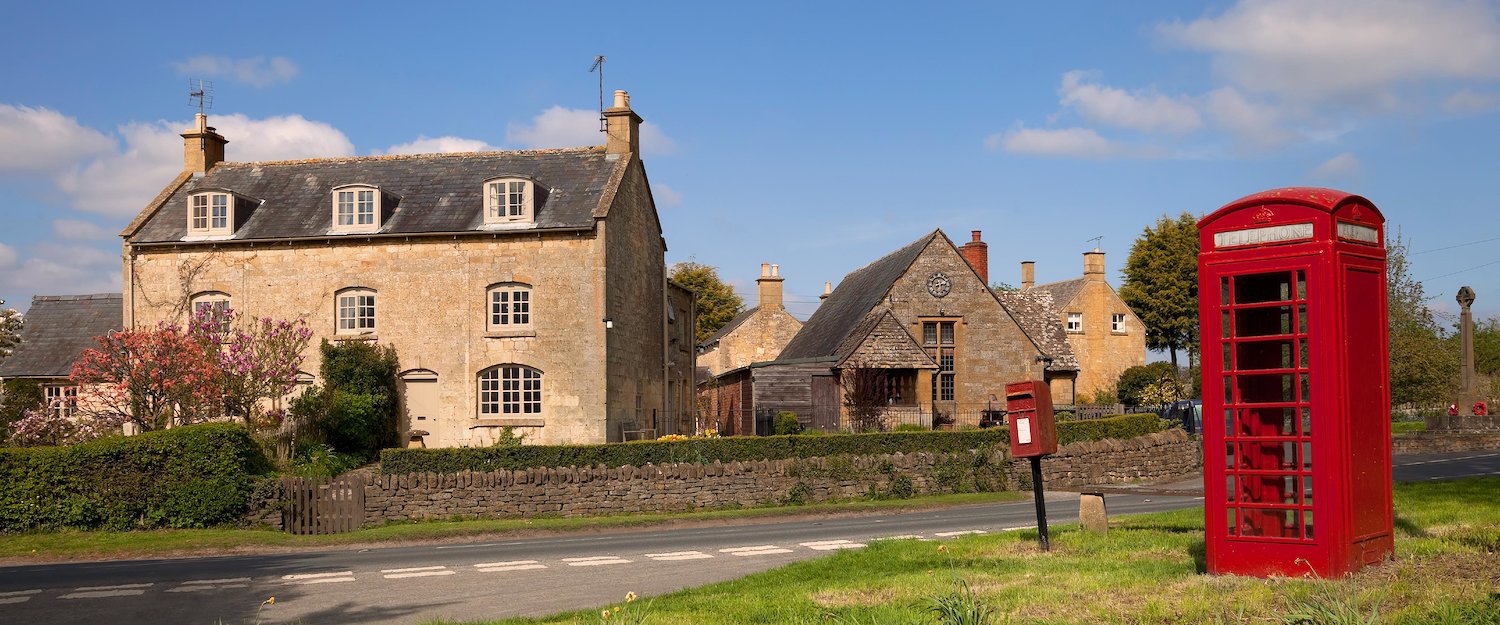 Cottages in Cheddar
48 properties for Cottages. Compare and book at the best price!
Popular Cottages in Cheddar
Highlights in Cheddar
Impressive landscapes
Interesting cultural sites
Cave exploration
Somerset countryside
Outdoor activities
Cheese tastings
Most popular amenities for Cottages in Cheddar
Other property types in Cheddar that might be interesting:
Cottages in Cheddar
Cosy cottages with a modern touch near the city centre
Located in the Somerset countryside, Cheddar is the perfect place for those looking to breathe some fresh air in a quiet but exciting place. At Holidu, you will find the perfect place for you to stay during your holidays. You can stay near the city centre to explore the cultural sites the town has to offer or go on an adventure around the impressive landscapes and beautiful landmarks this place has to offer.
Cottages with lots of space and lots of features
After a long and fun day spent out exploring, what sounds better than to come back to rest in a comfortable cottage with everything you need? At Holidu, you will find cottages of all sizes for whether you are planning a family trip or a romantic getaway. Besides all the regular amenities, you could treat yourself with a relaxing time inside a hot-tub or a pool, or enjoy a drink in the garden. Additionally, many of the cottages are pet-friendly, so nobody has to stay behind. Are you ready to book your cottage in Cheddar?
Travellers and activities
Cheddar for adventurers
If you enjoy being surrounded by nature and try all sorts of outdoor activities, then this destination is just for you. From hiking routes to rock climbing and cave exploring, you will never run out of activities to feed your adventurous streak, and exploring Cheddar Gorge is definitely the right place to do so. This formation is the largest gorge in England and is home to several caves and beautiful landscapes and wildlife. You could also take your bicycle and enjoy a ride around the Strawberry Line, a 10-mile route that goes through varied Somerset landscapes, green hills full of wildlife, ancient settlements and fragrant cider orchards.
Cheddar for food lovers
You've probably already noticed, but it's no coincidence that the name of this charming and exciting town is linked to many people's favourite cheese. It was here that cheddar cheese originated, and today it remains a huge tourist phenomenon. Your visit wouldn't be complete without a tour of the Cheddar Gorge Cheese Company. Here you can learn all about the cheese making process and enjoy some delicious samples along the way. Now, this place is not only famous for their cheese, but for their tasty cider as well. It doesn't matter what time of the year you decide to visit, you will have the chance to treat yourself with a taste of real fresh cider right from the barrel, doesn't that sound good?
Gogh's cave in the Cheddar Gorge was the site of the discovery of Britain's oldest complete human skeleton, known as "Cheddar Man".
Top 7 travel tips in Cheddar
1. Dare to explore Cheddar Gorge
The Cheddar Gorge is undoubtedly the natural jewel of this charming village and offers an unmissable experience for nature and adventure lovers. In this wonderful place, you can enjoy the best hiking trails with the best scenery. The trails can be a little steep, but there are benches along the way for everyone to take breaks and enjoy. In addition to the trails, you can explore the many caves in the gorge. The most famous of these is Gogh's Cave, a 500,000-year-old cave that is still used to store and age cheddar cheese. You can also go rock climbing if you're looking for a bit more of an adrenaline rush.
2. Take your bike and go along the Strawberry Line
This traffic-free route used to be a train route used to transport strawberries from the area to London, hence the name. This pleasant route is only 9 miles (ca. 14 km) long and is perfect for cycling with the whole family. Along the way you'll see lovely green landscapes and cider apple orchards, as well as the mighty Cheddar Gorge. If you didn't bring your bike with you, no problem, as there are a few places where you can hire one to get you started on the fun.
3. Take a stroll around Cheddar village
No visit is complete without a bit of sightseeing around the town, and with one as charming as this one, it's an unmissable activity. If you head to Lower Gorge, you'll be fascinated by the charming Cheddar Yeo, small waterfalls and island beds. As well as Cheddar's picturesque natural beauty, you can also enjoy the shops, restaurants, tearooms, and pubs on offer or visit the striking Market Cross for a taste of 15th century architecture.
4. Enjoy a nice cup of tea at a lovely tearoom
There are many places to enjoy a cup of tea in Cheddar, however, you won't find a better and more enjoyable place to do so than the Lion Rock Tearooms. It is housed in one of the oldest buildings in the town and has been in operation since 1908. It gets its name from its location opposite a famous rock formation in the shape of a lion. This adorable shop has six themed rooms that you can enjoy during the winter and a lovely courtyard for the summer. This place has won numerous awards and is the perfect place to enjoy a nice cup of tea with sandwiches, scones, jam, and cream after a long day of exploring. They also have gluten-free and vegan options to make everyone feel welcome.
5. Pay a delicious visit to the Cheddar Gorge Cheese company
Why miss the opportunity to taste cheddar cheese in none other than the place where it comes from? Visit the family-run Cheddar Gorge Cheese to learn about "cheddaring", which is the unique process of making cheddar cheese. After an interesting self-guided tour, you can buy some cheese to take home and share with everyone. Sounds delicious, doesn't it?
6. Delight your taste buds with some locally produced cider
Somerset is well-known for its cider, and Cheddar is no exception. In Cheddar, you can find plenty of places to taste and buy a few bottles to take home. One of the most popular places to enjoy some cider in a friendly and quirky setting is the Cider Barn on the outskirts of Cheddar. Here you can enjoy an evening out with friends sharing a drink and a chat mixed with the best service and atmosphere.
7. Enjoy a nice walk with beautiful scenery at Cheddar Reservoir
You never run out of places to walk in Cheddar, and one of the best places to do it is Cheddar Reservoir. This place offers a more relaxed walking experience compared to the Cheddar Gorge, but just as entertaining. As well as enjoying the scenery, you can spend the day fishing or watching the birds and wildlife that live here. Whatever you decide, this is definitely a great place to spend an enjoyable day with your family or partner.
FAQs: Cottages in Cheddar
Which types of amenities are available at the cottages in Cheddar?
In regard to the services offered by Holidu, it appears that the cottages in Cheddar offer everything that travellers need! Here, the cottages generally include a variety of amenities, the most popular being: Wi-Fi (97%), garden (54%), and balcony (28%)...Sound tempting?
How are the cottages rated in Cheddar?
On average, the cottages here get quite positive reviews. According to Holidu, 25% of cottages have a rating average of 4.5 stars. This is a fairly high percentage which allows us to confirm that you will easily find the ideal cottage for a wonderful holiday!
Are the cottages in Cheddar child-friendly?
Judging by information from Holidu, 34% of cottages in Cheddar are child-friendly, it will therefore be easy to find the perfect cottage for you and your family.
Are the cottages in Cheddar suitable for travellers and their pets?
Of course! In Cheddar, 41% of the cottages are pet-friendly, and 54% also have a garden!
Do the cottages in Cheddar mostly offer an internet connection?
Certainly! According to Holidu's database, 97% of cottages in Cheddar offer Wi-Fi. So no need to panic, you will be able to access your emails and favourite social media sites during your stay!
How much do guests usually expect to pay for cottages in Cheddar?
According to the information collected last year, there are few cottages in Cheddar that cost less than £100 a night.
Do the cottages in Cheddar usually have a fireplace or a swimming pool?
Good news! According to the information collected last year, the cottages in Cheddar have everything you need in summer and winter. Here, 11% are equipped with a fireplace and 15% a swimming pool.
Are the cottages in Cheddar suitable for stays with several people or better for a holiday as a small group?
According to the information collected last year, 59% of cottages are perfect for families with up to four travellers. Approximately 59% of the cottages here include at least two separate bedrooms. This is the perfect destination for families of four!
Do the cottages in Cheddar have a beautiful view?
28% of cottages have a balcony or terrace, and 25% have a view, but it is not very common, so availability can be selective. If this is important to you, you should start your research early, and use the filters that suit you the best to be sure to find what you are looking for. However, 54% of cottages in Cheddar have gardens, where you can bask in the sun. If you like to have lunch or dinner outside, and especially if you like barbecues, 25% of the cottages have them.
Holiday destinations nearby for Cottages
Holidu compares hundreds of websites to find your perfect holiday rental for the best price.