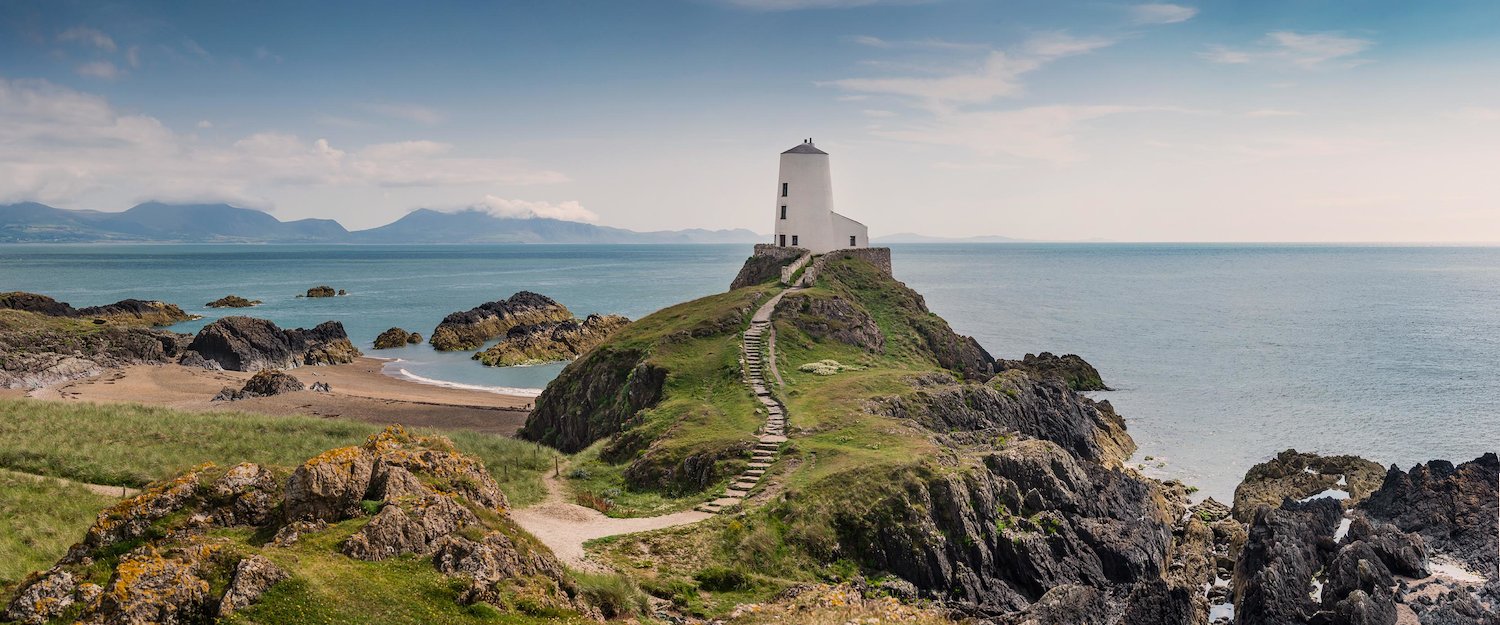 Cottages in Prestatyn
11 properties for Cottages. Compare and book at the best price!
Popular Cottages in Prestatyn
Find Cottages in Prestatyn
Highlights in Prestatyn
Beautiful shores
Fantastic golf courses
Delicious food
Wonderful nature
Most popular amenities for Cottages in Prestatyn
Other property types in Prestatyn that might be interesting:
Cottages in Prestatyn
Splendid cottages near the beautiful Welsh coast
Do you want to enjoy a relaxing and peaceful holiday near the Irish Sea coast in North East Wales? Travel to charming Prestatyn, an incredible town in the county of Denbighshire where you can stay in wonderful cottages with all the comforts you can imagine, so you can enjoy all the natural beauty of the Welsh coast. Discover its imposing castles and learn much more about the past of this region. Relax on its beautiful beaches and take leisurely walks on its soft sands. Explore the fantastic surroundings where you will discover fantastic historical monuments accompanied by the most impressive views perfect for the best photographs. Visit the wide variety of restaurants and taste the best traditional Welsh food. Prestatyn is one of the best places you can find to surprise your partner with a romantic holiday.
Charming cottages with private gardens and terraces
Enjoy a carefree holiday by staying in any of the wonderful cottages that you can only find in Prestatyn. Decorated with great style, you can enjoy a pleasant time from the cosy seating area, perfect for planning the day's activities, relaxing or dining. Prepare the best meals in the fantastic kitchen, very well-equipped with all the appliances such as gas stove, oven, refrigerator, microwave, dishwasher, washing machine and much more. Enjoy a film in the fabulous living room that includes a plasma TV with Wi-Fi. Additionally, you will find a fireplace for the coldest days. Rest in the comfortable bedrooms with astounding king-size beds and linen included. Relax in its charming enclosed garden with a terrace and furniture, so you don't miss out on the natural beauty of this beautiful town. Choose and book the cottage of your choice and enjoy an unforgettable holiday.
Travellers and activities
Prestatyn for castle lovers
One of the best attractions you will find when touring Wales is its impressive fortresses and well-preserved castles that allow you to explore and learn much more about the incredible history of this region. Prestatyn, as expected, is no exception, you can visit the imposing and ancient castle of Prestatyn, one of the attractions highly recommended by all who have visited this fortress. It is considered one of the largest castles in North Wales, built in 1157 on completely flat land, it is a molte and bailey castle, very well-preserved where you can take a guided tour of its interior where you will discover fantastic antique objects, some furniture, and paintings with fascinating historical data. Likewise, you cannot miss a tour of its extensive gardens and admire the unbelievable nature of the surroundings.
Prestatyn for beach lovers
As well as finding stunning nature and incredible forts and castles to explore, Prestatyn has something for all beach and sea lovers due to its proximity to the north coast, making it the perfect destination to please all tastes. Lido beach, is one of the most crowded and visited beaches regardless of the time of year due to its beautiful landscapes and calm waters ideal for relaxing and having a bath. You will find miles of fine golden sand perfect for taking quiet walks enjoying the beauty of the sunset and the surroundings. Moreover, you will find a variety of restaurants and cafés nearby to share a delicious drink or meal with your partner after a day of fun in the sun. You will also find parking available, and your pets are totally welcome.
Prestatyn, is one of the northernmost coasts of Wales near the city of Liverpool, it is one of the most visited in Wales for its beautiful beaches and quiet environment perfect for resting.
Top 7 travel tips in Prestatyn
1. Stroll down Prestatyn High Street
This is one of the most picturesque tours you can take in Prestatyn. Visit the High Street, where you can enjoy the beautiful architecture of its old buildings and streets. Explore the wide variety of stores you will find such as clothing, footwear, handicrafts, antiques and much more. Taste the best traditional Welsh food in any of its amazing restaurants and cafés, and have a good time in the magnificent pubs. A walk through the High Street of Prestatyn is a must-do, where you can learn much more about the culture of this charming place.
2. Explore the Roman Bath House
Thousands of years ago, when the Romans were in these lands, they built their famous Roman baths, considered a place to relax. In Prestatyn, you will find one of these very well-preserved despite the passage of time that preserves some pieces of Roman architecture, making it worth taking a tour of its surroundings. Also in the settings you will find the magnificent nature covered by palm trees and bushes, as well as boards with historical information about the place that you cannot miss.
3. Visit the old Christ Church
This is one of the best religious temples that you can find in Prestatyn and one of the most visited. It is an adorable stone church located on the main street of the town, with beautiful architecture and impressive stained-glass windows. Its interior is cosy and as beautiful as the exterior, where you can pray, meditate and appreciate the decorative details. Likewise, you can take a walk through the beautiful garden with views of the bay.
4. Discover the fantastic Roman helmet
The Roman helmet is an impressive sculpture of great size, located on the top of one of the highest hills in Prestatyn. You can take the walk that goes from the centre to the top that will amaze you with the impressive views of the sea. Furthermore, during the walk you will find other sculptures, carved figures and benches to rest and admire the fantastic landscape enjoying a pleasant picnic. Don't miss this wonderful walk exploring the beauty of picturesque Prestatyn.
5. Have fun playing golf
For all golf lovers or those who want to try a different and fun activity on these holidays in Prestatyn you will find a fantastic golf course, surrounded by the beautiful nature of the mountains and the coast suitable for all levels and with a wide variety of obstacles in its 18 holes, with all the necessary equipment for this activity. In addition to having a good time, you will be able to contemplate the best views by taking a walk around the area and enjoy a magnificent meal when you finish in its spacious and cosy restaurant.
6. Relax on Central Beach
Central beach is the perfect place to relax and enjoy a fantastic walk by the sea, enjoying the outstanding beauty of the natural landscape and the beautiful houses and colourful buildings that you will find in the surroundings, as well as a variety of cafés and restaurants with the best food and the most pleasant atmosphere to spend some time relaxing and having fun. Additionally, this beach is close to a playground and your pets are totally welcome.
7. Take a tour of Presents with a difference
For a memorable holiday, nothing better than a unique and original souvenir, it is for this reason that you must visit the fantastic gift and souvenir shop Presents with a Difference. It is one of the best places you can visit to do your gift shopping, they have an impressive variety of items to satisfy all tastes, from local handicrafts, lamps, paintings, decoration items, jewellery, pieces of art and many more that they highlight Welsh culture perfect for a friend, loved one or to take a little piece of Prestatyn home with you.
FAQs: Cottages in Prestatyn
Which types of amenities can you typically find at the cottages in Prestatyn?
When looking at the facilities you can find on Holidu, it appears that the cottages in Prestatyn benefit from everything that holiday-makers wish for! Here, the cottages generally include a variety of amenities, the most popular being: Wi-Fi (100%), garden (59%), and view (32%)...Tempted?
How do travellers usually rate cottages in Prestatyn?
According to last year's information, less than 20% of the cottages in Prestatyn get a rating of 4.5 stars. It is therefore not the best destination for the highest-rated cottages in the United Kingdom.
Are the cottages in Prestatyn suitable for holidays with children?
Holidu's insights reveal that less than 10% of cottages in Prestatyn are suitable for families with children. Here, it will probably be easier to stay as a couple or with friends.
Are the cottages in Prestatyn suitable for holiday-makers who wish to travel with their pets?
Certainly! In Prestatyn, 45% of the cottages accept pets, and 59% also have a garden!
Do the cottages in Prestatyn tend to come with Wi-Fi?
Certainly! According to Holidu's database, 100% of cottages in Prestatyn have Wi-Fi. You will be able to browse the internet during your stay!
How much do guests usually expect to pay for cottages in Prestatyn?
A high percentage of cottages in Prestatyn (91%) roughly cost less than £100 a night. This is the dream destination for finding a budget-friendly cottage!
Do the cottages in Prestatyn generally come equipped with a fireplace or a swimming pool?
Not always. According to Holidu information, less than 10% of cottages in Prestatyn have a fireplace.
Are the cottages in Prestatyn suitable for stays in big groups or better for a weekend break as a couple?
Judging by last year's information, 86% of cottages welcome small groups of up to four travellers. Approximately 77% of the cottages here have at least two separate bedrooms. Prestatyn is the perfect destination for going in a small group on holiday!
Holiday destinations nearby for Cottages
Holidu compares hundreds of websites to find your perfect holiday rental for the best price.