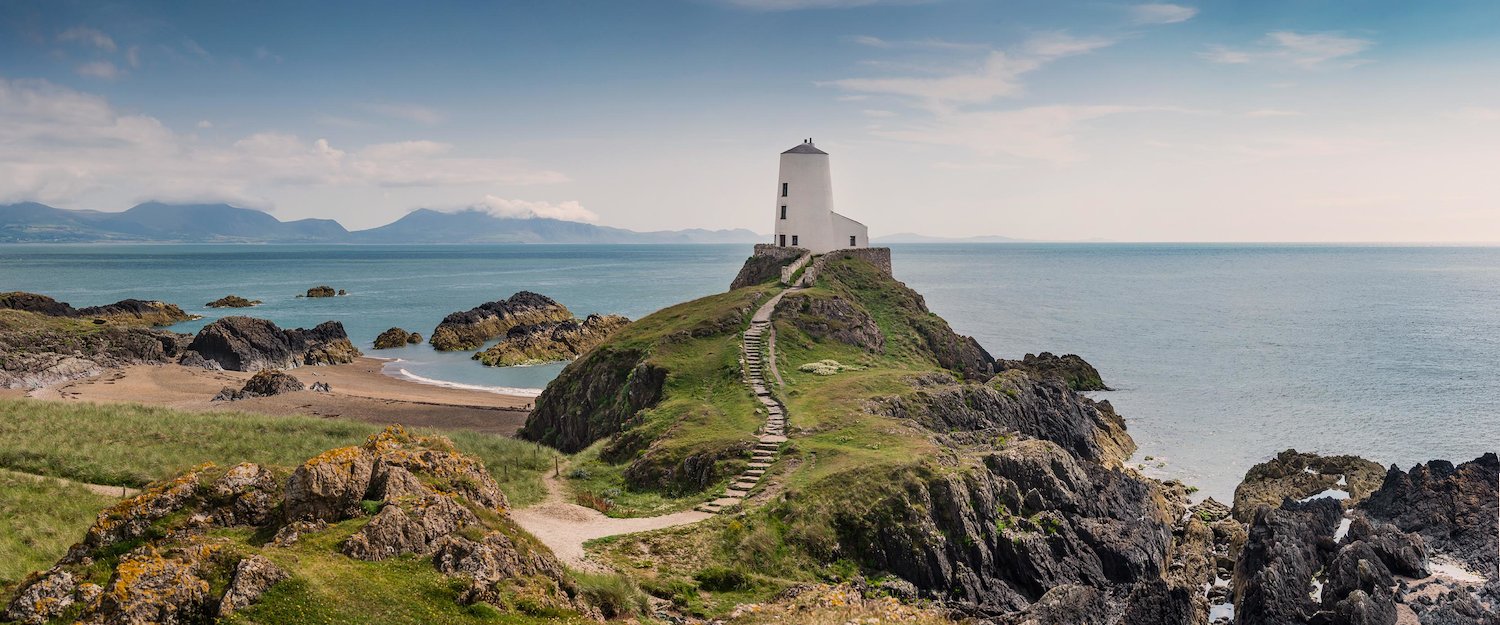 Cottages in Ruthin
12 properties for Cottages. Compare and book at the best price!
Popular Cottages in Ruthin
Highlights in Ruthin
Historical town
natural sites
outdoor activities
Clwydian Range
Cycling routes
Most popular amenities for Cottages in Ruthin
Other property types in Ruthin that might be interesting:
Cottages in Ruthin
Cosy cottages in the town centre near all the best attractions
The small village of Ruthin, located in the northeast of Welsh, offers an interesting and relaxing atmosphere that will delight any visitor. At Holidu, you'll find the perfect place to stay in this place steeped in history. Stay in the centre of town to enjoy the main sights, or stay in one of the more distant options for a little more peace and quiet. Whichever you choose, you'll be within easy reach of the best attractions, as well as the best natural scenery. All this without risking your comfort and privacy.
Cottages for all sizes and with many features
Ideal for travelling with your family or as a couple. At Holidu, you will find numerous cottages of all sizes to suit your needs and those of your companions. These cottages boast their charming rustic exteriors combined with the modern touch of their interiors. Inside you'll find all the amenities you need to feel at home during your stay, along with a few extra touches such as gardens, pet-friendly spaces and even saunas and hot tubs. Pick your favourite and get ready for an unforgettably relaxing holiday. Sound good? Wait no longer!
Travellers and activities
Ruthin for active travellers
Ruthin is perfect for those who like to stay active and breathe fresh air during their holidays. Here you'll find plenty of fun outdoor activities. Enjoy walks through the incredible and varied landscapes of the Clwydian Range. They range from woodland, open moorland and cliffs to beautiful green valleys perfect for a picnic, and offer spectacular views of the city. It's also a perfect destination for cycling enthusiasts. But don't worry, experts and newbies alike can enjoy the many designated routes for cyclists of all abilities. You'll even find routes planned for the whole family. On the other hand, if what you need is a good dose of adrenaline, you can try horseback riding or motorcycling. You can also find courses to learn how to survive outdoors. Ruthin definitely has it all when it comes to all-natural entertainment.
Destination for culture enthusiasts
This charming village is renowned for its incredible historical and cultural value, which is naturally reflected in the surprisingly well-kept medieval buildings. Today many of them serve as restaurants, shops, banks, and museums. The most impressive one is, of course, Ruthin Castle, which is located right in the heart of the town and its distinctive red walls catch the eye at first glance. Of course, the St. Peter's Square and its church are not to be missed. The square is the most important landmark of the city, and all roads lead to it. The surrounding church has undergone some renovations and alterations, but it retains its imposing medieval appearance. Many other buildings of interest are worth a visit if you'd like to learn some more about history, such as the Ruthin Gaol, a former prison which doubles as a museum, or the Nant Clwyd house, which is also a museum.
The name "Ruthin" comes from the Welsh words rhudd (red) and din (strong), and refers to the colour of the red sandstone found in the area, with which the castle was built.
Top 7 travel tips in Ruthin
1. Have a fun day out playing footgolf
At Dyffryn Clwyd Footgolf Centre, you will find a course in top condition and the friendliest staff around. Whether you come with family or friends, you're sure to have the time of your life. It doesn't matter whether you're a keen sportsman or not, give this interesting sport a try and have a great day out. After playing, you can try the refreshments they offer in their café to give yourself a treat.
2. Travel back in time at Nant Clwyd house
This house dates from 1425 and is the oldest timber house in North Wales. Over the years it has had several uses, including a girls' school during the Victorian era. Most of its original features remain, and today it is open to the public as a museum. It also has beautifully renovated gardens which are worthy of being photographed and hung on the wall. Thanks to friendly and knowledgeable staff and guides, you can learn a bit of history while enjoying incredible views.
3. Put your gear on and start pedalling
Ruthin is an excellent place for all those who love a good bike ride. There are options for everyone, so no one will be disappointed. If you're an experienced cyclist looking for a challenge, the Over the top Mountain Bike Trail offers a demanding 22-mile route that includes sections of the Clwydian Range. This route will elevate you about 450 metres and on average can be completed in about three and a half hours. If you're searching for something more laid back and family friendly, the Coed Llandegla Mountain Bike Trail is specially designed to be enjoyed by all ages and still get the thrill of the ride.
4. Enjoy a real medieval banquet at Ruthin Castle
Castle Ruthin offers an unforgettable experience for those who want to experience first-hand a real medieval dinner. On the menu you will find typical dishes of the period such as stews and meats. Of course, in addition to the food, there is also suitable entertainment provided by the singing of the court ladies and the antics of the jester. To add further to the experience, you can hire a real medieval outfit and attend in the finest and most appropriate dinner attire.
5. Learn about Victorian prisons at Ruthin Gaol
Until 1916, this peculiar place operated as a prison and later served as offices and the city library. Today it is an interesting museum showing the life of prisoners during the Victorian era. During the tour you will learn about what they ate, what they did during their time being locked up, and even the punishments they received. It is definitely a captivating stop to learn a little more about the past of Wales and Ruthin.
6. Follow Ruthin's arts trail
A great way to tour the city is to follow this interactive route designed by Fred Baier and Lucy Strachan. Throughout the city, there are 22 hidden figures spread out on various facades and roofs, and 10 spyholes through which you can see images created from intricate set-ups that tell stories related to folklore and the history of the place. If you're interested in this particular tour, be sure to check out their website and the downloadable map.
7. Have a drink in a charming vintage-style pub
After an exciting day of sightseeing and activities, there's nothing better than cooling off with a drink and a good conversation. There are many places in Ruthin that offer a good atmosphere, but one of the most picturesque is undoubtedly Myddelton Grill On The Square. They offer excellent local food, vegan and vegetarian options and a large drinks' menu to make everyone happy.
FAQs: Cottages in Ruthin
Which types of facilities are offered at the cottages in Ruthin?
Out of the facilities available on Holidu, it can be said that the cottages in Ruthin benefit from everything that holiday-makers wish for! Here, the cottages generally have a variety of amenities, the most popular being: Wi-Fi (92%), garden (85%), and view (46%)...Not bad, right?
How do travellers usually rate cottages in Ruthin?
According to Holidu's database, less than 20% of the cottages in Ruthin have a rating of 4.5 stars. If this criteria is important for you, it will be necessary to be a little more careful about the scores.
Are the cottages in Ruthin suitable for family holidays?
According to the Holidu data, 15% of cottages in Ruthin are child-friendly, it will therefore be easy to find the ideal cottage for you and your children.
Are the cottages in Ruthin suitable for holiday-makers and their pets?
For sure! In Ruthin, 31% of the cottages welcome them with open arms, 85% also have a garden!
Do the cottages in Ruthin generally come with an internet connection?
Of course! According to Holidu's data, 92% of cottages in Ruthin offer Wi-Fi. This means that you will be able to access your emails and favourite social media sites during your stay!
What is the average price for cottages in Ruthin?
Most of the cottages in Ruthin (69%) in general cost less than £100 a night. Therefore, this destination is perfect for booking a cheap cottage!
Do the cottages in Ruthin often have a fireplace or a swimming pool?
It's quite uncommon. According to Holidu's data, only 8% of cottages in Ruthin are equipped with a swimming pool.
Are the cottages in Ruthin suitable for holidays with friends or better for an escape as a couple?
According to Holidu's database, 77% of cottages are perfect for families with up to four guests. Approximately 85% of the cottages here have at least two separate bedrooms. This is the ideal destination for small groups of friends!
Holiday destinations nearby for Cottages
Holidu compares hundreds of websites to find your perfect holiday rental for the best price.