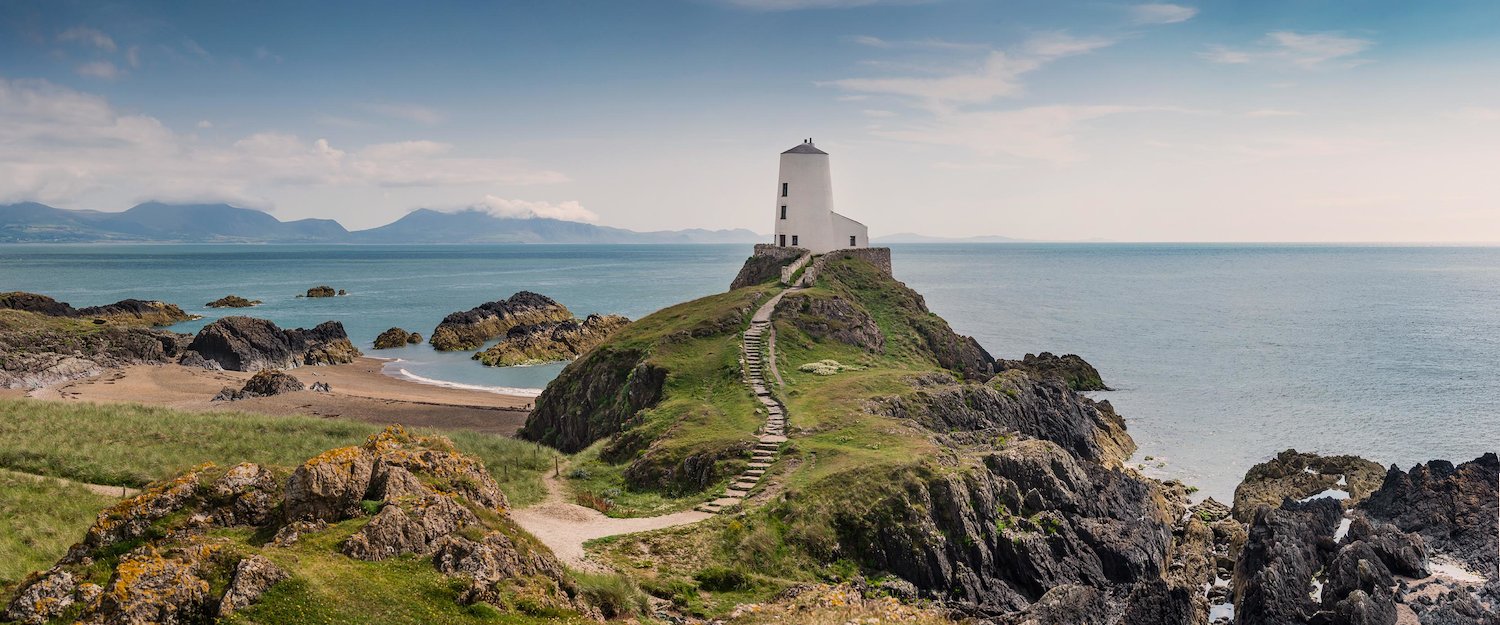 Glamping in Cardigan Bay
7 properties for Glamping. Compare and book at the best price!
Holiday Rentals & Lettings in Cardigan Bay
Find Glamping in Cardigan Bay
Highlights in Cardigan Bay
Marvellous bay of Wales
Thrilling and fun-filled attractions for everyone
Interesting landmarks and sightseeing spots
Fantastic events all year round
Remarkable shops, stores and establishments
Delicious traditional dishes
Most popular amenities for Glamping in Cardigan Bay
Other property types in Cardigan Bay that might be interesting:
Glamping in Cardigan Bay
Marvellous glamping options scattered all over the coast
As it is well-known for being a popular inlet of Wales, Cardigan Bay is a wonderful holiday destination that is worth visiting and exploring in its entirety. Offering multiple glamping settings all over its coast, this dream can become a full reality. Featuring settlements on Ceredigion, Borth and even Aberporth, a varied holiday filled with new, unique and wonderful experiences will be more than guaranteed this season. Choose Cardigan Bay as your destination and prepare to live and enjoy a handful of experiences.
Luxurious glamping sites filled with all the perfect amenities
Equipped with sets of beds, kitchens and bathrooms, complemented with marvellous additional as garden, pools and terraces, the glamping settlements of Cardigan Bay will be the most luxurious yet natural option in the market that will promise you an experience full of comfort and fun. Adaptable and versatile for all groups of visitors, these wonderful options will perfectly accommodate couples, families and large groups of friends who are willing to enjoy and explore the Welsh coast. Whatever your plan of stay or number of guests are, choose Cardigan Bay glamping tents this season and enjoy a unique and comfortable holiday.
Travellers and activities
Cardigan Bay for museum lovers
Boasting fantastic art attractions, Cardigan Bay is surely a fabulous holiday destination for museum lovers. Compressing the history of Welsh industry with the art of wool weaving, the National Wool Museum is one of the area's most popular exponents and a must-see attraction during your visit. Featuring exhibitions, talks, programmes, workshops and tours of the facilities, travellers can enjoy an insight scoop of the Welsh trade in a fun and interactive way. In addition, tourists can also visit sites such as the Oriel Llandudoch Gallery which, besides offering a look into the plastic arts of Wales, provides the perfect place to meet a range of local artists and their beautiful work. Visit the museums and galleries of Cardigan Bay and enjoy an artistic holiday this season.
Cardigan Bay for adrenaline seekers
Aside from the artistic and historic attractions, Cardigan Bay also has exciting activities available for daredevils. Delighting residents and travellers from around the globe alike, Shaggy Sheep Wales Adventures is the most popular and trusted recreational company in the whole area. Offering a myriad of thrilling activities, no visitor will have to worry about finding a recreational package to suit their tastes. Go coasteering, enjoy a rock climbing lesson, slide down high-level rope and zip line courses or get your courage up and experience a session of water rafting and enjoy a holiday full of adrenaline, action and fun in the most beautiful and largest bay of Wales.
"With approximately 50 miles in length, Cardigan Bay is the largest bay in all the British Isles."
Top 7 travel tips in Cardigan Bay
1. Submerge in the Bay's history by visiting Castell Henllys' Iron Age Village
Taking visitors back to the Iron Age to offer them a glimpse of the Welsh community during the prehistoric era, Castell Henllys' Village is an exciting spot in Cardigan Bay where locals and visitors from all over the world can learn more about the traditions of early Welsh communities and their way of life on the coast. Thanks to a dedicated staff and re-enactments, visitors can learn about the jobs, activities and duties of each of the members of the Castell Henllys communities, as well as taking part in some recreations themselves, which allows them to fully immerse themselves in the history and experience. Come and explore the Cardigan Bay Area and learn about the history of Wales in the most interactive way.
2. Enjoy a sightseeing session while strolling the Bay's monuments
Always accompanied by beautiful coastal views and a bit of history, the monuments, memorials and statues of Cardigan Bay are some of the iconic spots that tourists can visit to get to know the area a little better. Perfect for exploring on a beautiful day of sightseeing, Carannog' Statue and Castle Point's War Memorial are the most popular and interesting spots in the whole bay, where you can learn about the area and also take some great photos to keep as souvenirs of your trip. Visit the landmarks, monuments and memorials of Cardigan Bay and round off your East Wales holiday with a bit of sightseeing.
3. Visit during your favourite season and enjoy some fun-filled events
Focusing on the culture and traditions of the Welsh coast, music and culinary arts, the Cardigan Bay festivals are fabulous local events that bring together large numbers of residents and visitors from around the world every year. Used as a means of preserving the country's traditions and educating foreigners about the diverse characteristics of its culture, these festivals are of great importance to the country, which is why they are so long-running and offer numerous events to suit all tastes. Some of the most recommended options are the New Quay Music Festival, the Cardigan County Show, the Aberaeron Carnival and the Cardigan River and Food Festival, which are acclaimed and loved by the community and tourists alike. Join one of Cardigan Bay's festivals during your visit and immerse yourself in the culture of East Wales.
4. Workout in Cardigan Bay's paths and routes
Presenting fabulous alternatives with which to explore the Welsh Bay region, Cardigan's trails and routes are fantastic walks that holidaymakers can enjoy discovering wonderful spots in the area or experience an invigorating active workout. Offering fabulous options for walkers of all levels, the 1-mile trail known as Aberporth to Tresaith is ideal for beginners, the circular walk of Moylgrove is perfect for moderate trekkers, presenting 6-miles in length, and the St Dogmaels to Cemaes Head is the ideal choice for advanced athletes, thanks to its 10-mile distance and challenging terrain. Dress comfortably and take to the trails of Cardigan Bay to get an active feel for the area.
5. Hop on a steam locomotive and enjoy a scenic ride
Featuring a majestic 50-mile long coastline full of beautiful landscapes, a relaxing scenic train journey is a perfect plan that every traveller in the world should take advantage of when in the Cardigan Bay Area. Offering journeys to Aberystwyth and Devil's Bridge, the Vale of Rheidol Railway is the best company to trust with this experience. Running their services since 1902, Vale's will always feature an entertaining journey, which, complemented by fabulous events and delicious snacks, will amaze your eyes and taste buds. Hop aboard one of Vale of Rheidol Railway's steam trains and be eclipsed by the breathtaking views of the Cardigan Bay coastline.
6. Treat yourself to a retail therapy session on the Bay
Featuring varied shops with all types of merchandise, Cardigan Bay surely is a wonderful holiday destination where the shopaholics of the world can enjoy themselves to the max. With busy High Streets brimming with shops, each of the Bay's villages, towns and cities will promise superb alternatives that will satisfy everyone's tastes. Of the options available in the market, the shops we recommend you visit most while exploring the area are John and Victoria's Jewellery, Cleo, Yr Hen Emporiwm and Custom House Shop and Gallery, where you will find accessories, clothing pieces, locally produced handicrafts as well as decorations, ornaments and fabulous works of art at the most affordable prices. Explore Cardigan Bay's shops and tick off your to-buy list.
7. Don't go back home without visiting the Bay's restaurants
With exquisite dishes full of flavour, the Bay's eateries are fabulous additions to the area that no tourist should miss during their stay. Guaranteeing all guests a satisfying visit that will amaze their taste buds, Crwst, the Gwbert Bistro and 1176 are some of the most famous restaurants and eateries we recommend you visit. Try their Conwy mussels, Leeks or Saltmarsh lamb made with wonderful local produce and be amazed by the quality of Welsh food and their inventive culinary arts.
FAQs: Glamping in Cardigan Bay
Which types of facilities are offered at the glamping sites in Cardigan Bay?
In regard to the services offered by Holidu, it can be said that the glamping sites in Cardigan Bay contain everything that travellers desire! Here, the glamping sites generally have a variety of amenities, the most popular being: balcony (62%), barbecue (56%), and Wi-Fi (50%)...Sound tempting?
What are the reviews like for the glamping sites in Cardigan Bay?
The glamping sites in this destination often get a lot of positive comments. Many (62%) have a rating of 4.5 stars, which suggests that here, you won't have difficulty finding the perfect glamping for your next holiday!
Are the glamping sites in Cardigan Bay child-friendly?
According to the Holidu data, 62% of glamping sites in Cardigan Bay are suitable for families with children, it will therefore not be difficult to find the perfect glamping for you and your family.
Are the glamping sites in Cardigan Bay suitable for holiday-makers who wish to travel with their pets?
Of course! In Cardigan Bay, 44% of the glamping sites welcome them with open arms, 44% also have a garden!
Do the glamping sites in Cardigan Bay often offer an internet connection?
According to last year's data, approximately 50% of glamping sites in Cardigan Bay have Wi-Fi, just what you need to stay connected!
How much does it cost for glamping sites in Cardigan Bay?
A big percentage of glamping sites in Cardigan Bay (50%) tend to cost less than £100 per night. Therefore, this destination is perfect for reserving a budget-friendly glamping!
Do the glamping sites in Cardigan Bay generally have a fireplace or a pool?
Certainly! According to last year's data, the glamping sites in Cardigan Bay are perfect for all seasons. Here, 12% have a fireplace and 25% a pool.
Are the glamping sites in Cardigan Bay suitable for stays in large groups or better for a holiday as a couple?
According to the data collected last year by Holidu, 94% of glamping sites welcome small groups of up to four people. Approximately 56% of the glamping sites here include at least two separate bedrooms. This is the perfect destination for small groups of friends!
Holiday destinations nearby for Glamping
Holidu compares hundreds of websites to find your perfect holiday rental for the best price.