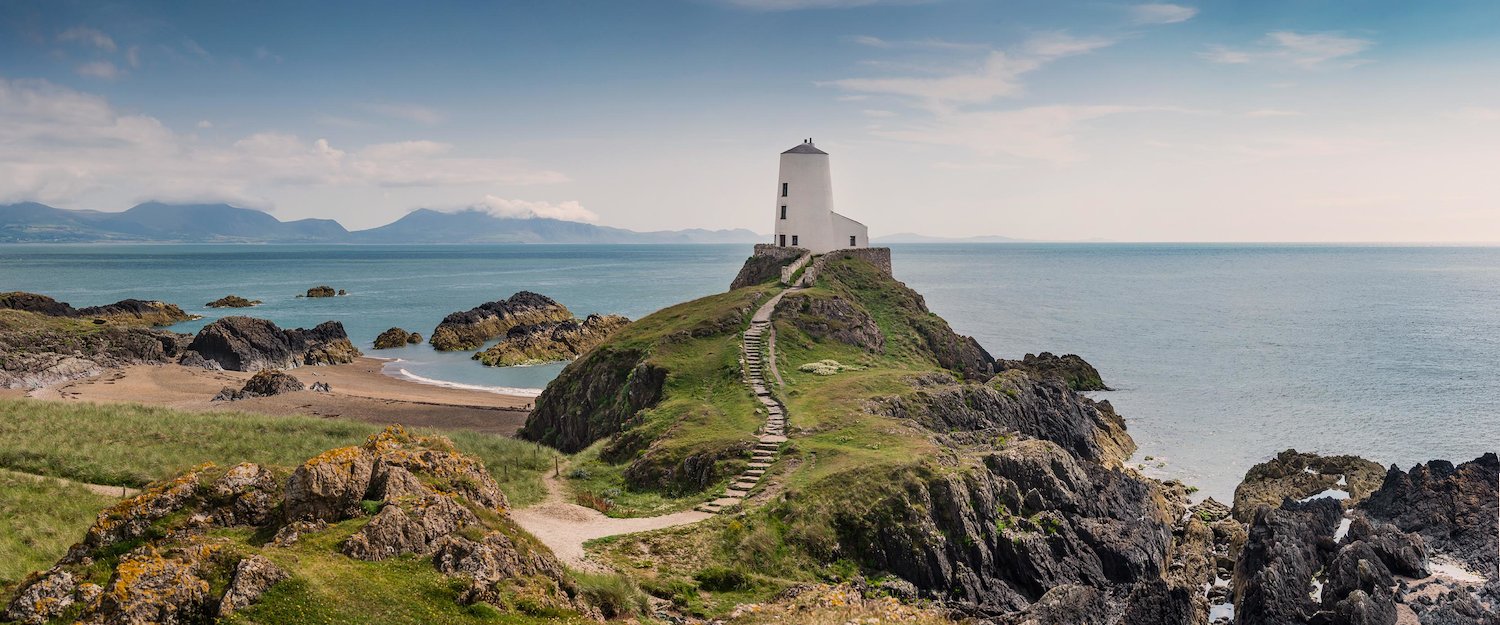 Glamping in Powys
29 properties for Glamping. Compare and book at the best price!
Popular Glampsites in Powys
Highlights in Powys
Walking trails
Bike routes
Castles and gardens
Fun for the whole family
Famous lake in Wales
Most popular amenities for Glamping in Powys
Other property types in Powys that might be interesting:
Glamping in Powys
Experience an authentic adventure on the trails of Powys
If you are an active traveller and adventurous, but you also like to rest and do things that keep you mentally busy, Powys in Wales is what you need. In this fun destination, you can do so many things that it will be difficult to choose if you do not have enough time. Whether you want to ride a bike and explore the beautiful green roads, or if you want to hike to discover landscapes that will take your breath away, or you prefer to visit ancient castles, churches and historical monuments, you can do it all in this wonderful city.
Relax and breathe fresh air in the magical glamping sites of Powys
Are you someone who believes that holidays without nature, fresh air and a lot of green make no sense? Well yes, you are right, when it comes to rest, the best option is that you can enjoy a place that allows you to connect with our mother earth. So, at the glamping sites in Powys, you find the peace you are looking for thanks to its majestic landscapes around it, and the streams that you can find near your accommodation. You can also enjoy internet connection, TV, heating, air conditioning etc... Come on, get ready to live days of complete relaxation!
Travellers and activities
Powys for cycling
If cycling is your thing, and it is a habit that is part of your routine, take a tour of the path to Cwm Callan- The Gap Loop from Brecon. This tour is ideal for mountain bike specialists. You need excellent physical condition and technical driving skills. Surely in some areas of the trail, you will have to push your bike. So please train beforehand!
Powys for couples
Have a romantic walk around Powys Castle and Garden. It is an imposing place, nestled on the hillside amidst gorgeous Red Stone scenery and elegantly furnished. The dining room and drawing room are very large with tapestries, carved wood and stone with baroque style curtains. What makes it special are the lovely terraced gardens
The country's 16th longest river, the Teme River, begins at Powys and runs to Knighton.
Top 7 travel tips in Powys
1. Meet Falconry Experience Wales
You will find this place on a very remote hill between sheep farms with beautiful views where you can spend up to 3 hours learning about bald eagles, a golden eagle, several owls, and a Harris hawk. . You will also see some wild kites
2. Enjoy Elan Valley
This is a beautiful piece of absolute nature. If the dam has enough water you can see how it comes out through the holes. In this beautiful uphill journey, you can reach the dike. We recommend you visit the visitor centre, where he gives you a good explanation of the work that is done in this place.
.3 Don't miss Glansevern Hill Gardens
These gardens are quite a spectacle, you can take an interesting walk around them. It is ideal for artists who want to be inspired to paint or take pictures. You'll also see good tearooms and a small gift shop. The best part is that you will have easy access from the main road and plenty of parking.
4. You will be in awe of the hall at Abbey- Cwm-Hir
You will be in awe as you approach the house, it is a splendid example of the best Victorian mansions. It is situated in a beautiful mountain valley in the middle of Wales. You will be greeted at the door by the owner, who is a charming, witty man who makes you feel very relaxed and talks to you about what you are going to see in three hours of visiting this magical place.
5. Visit The National Show caves Center for Wales
The Cathedral of the Cave will impress you, plus the dinosaurs and the farm offer you other attractions. You can also enjoy a very good coffee, with food at affordable prices. You will have a guide who will provide you with a source of local knowledge. This place is the one to go with children. They'll quite love it!
6. Take a walk around Pistyll Rhaeadr
Here you can take some great walks from the car park. The walks are done on quite steep and somewhat complicated paths. Take this into account if you have a disability, or it is the case of some of your companions. But, even though reaching the waterfalls is not easy, it is worth going. Finding the right place to contemplate the falls is something that you cannot miss. Wonderful!
7. Delight in Lake Vyrnwy
Lake Vyrnwy must be one of the most picturesque lakes in Wales with its tower and spectacular views. You can easily walk or bike around the lake and stop at one of the two picnic areas or the small "beach" and then cross the amazing Dam bridge.
FAQs: Glamping in Powys
Which types of amenities can you expect to find at the glamping sites in Powys?
When looking at the facilities available on Holidu, it seems that the glamping sites in Powys benefit from everything that travellers want! Here, the glamping sites generally offer a variety of amenities, the most popular being: garden (57%), view (52%), and barbecue (52%)...What are you waiting for?
How are the glamping sites generally rated in Powys?
On average, the glamping sites here are pretty well rated. According to Holidu, 48% of glamping sites have a rating equivalent to or higher than 4.5 stars. This is a fairly high ratio which allows us to confirm that there are quite a few which are very comfortable and will be the perfect choice for your next holiday.
Are the glamping sites in Powys suitable for holidays with children?
Judging by information from Holidu, 29% of glamping sites in Powys are suitable for holidays with children, it will therefore not be difficult to find the perfect glamping for you and your family.
Are the glamping sites in Powys suitable for holiday-makers who wish to travel with their pets?
Definitely! In Powys, 50% of the glamping sites are pet-friendly, and 57% even have a garden!
Do the glamping sites in Powys often have an internet connection?
According to Holidu information, around 45% of glamping sites in Powys include Wi-Fi, a rather high percentage!
How much does it cost on average for glamping sites in Powys?
According to information from Holidu, there are few glamping sites in Powys that are less than £100 a night.
Do the glamping sites in Powys typically have a fireplace or a swimming pool?
Definitely! According to the information collected last year, a fair amount of glamping sites in Powys have a fireplace. This is the destination you need to head to during the winter months!
Are the glamping sites in Powys suitable for stays with friends or rather for a holiday as a small group?
Judging by last year's information, 100% of glamping sites are made for only two travellers. So this is the perfect destination for travel partners. Ready for an escape together in Powys? Don't delay to book!
Do the glamping sites in Powys offer outdoor space to enjoy?
More than half of the glamping sites have a balcony and a view (50% and 52%), making it the best destination for those who dream of waking up to a beautiful view in the morning. 57% also offer a garden, so you will certainly find your holiday paradise. If you like eating your meals outdoors, and especially if you like barbecues, 52% of the glamping sites are equipped with them.
Holiday destinations nearby for Glamping
Holidu compares hundreds of websites to find your perfect holiday rental for the best price.