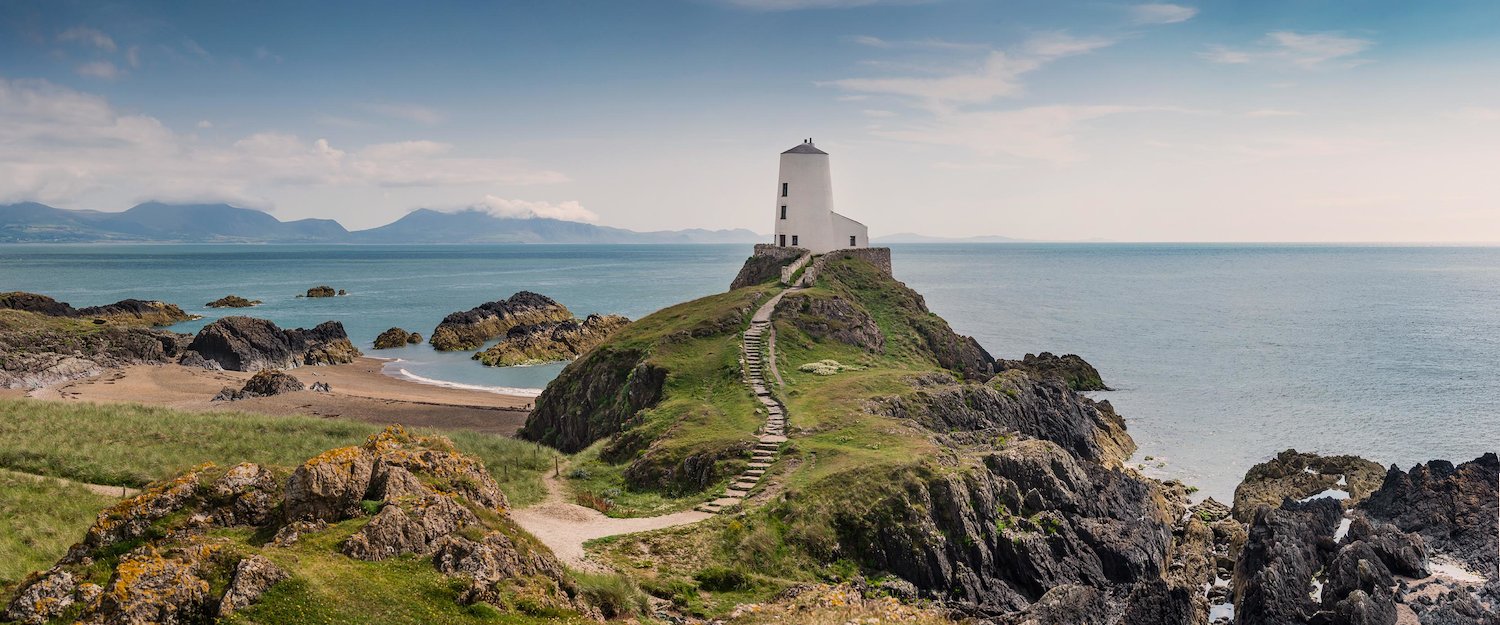 Glamping in Ceredigion
16 properties for Glamping. Compare and book at the best price!
Holiday Rentals & Lettings in Ceredigion
Find Glamping in Ceredigion
Highlights in Ceredigion
Natural reserves
Beautiful beaches
Theme parks
Beer factory
Most popular amenities for Glamping in Ceredigion
Other property types in Ceredigion that might be interesting:
Glamping in Ceredigion
Experience a dream glamping holiday in Ceredigion
Don't miss the sea and the beach if you go on holiday, it's the perfect time for you to enjoy the sun and sand in Ceredigion, one of the many Welsh kingdoms that arose in post-Roman Britain in the 5th century. Its territory roughly corresponds to that of present-day Ceredigion County. Here you will find a diversity of beaches that will leave you enchanted and relaxed, you will also find ancient monuments that were once a very important part of the history of this city. As you can see, you will have no excuse to be bored!
Relax in beautiful and comfortable glamping options
The perfect definition for glamping in Ceredigion will make you feel part of a television shoot about life in the mountains in these properties made with magnificent designs in the cave style and simple but unique at the same time. An unparalleled charm! But as if this were not enough, through your small window you will see a huge and wonderful landscape that will tell you that you have come to the right place. Don't worry about the amenities; you will have everything you need: internet, television, heating, balcony etc. Magnificent! Don't you believe it?
Travellers and activities
Ceredigion for active travel
Visit Mwnt Beach. You will love this place, you can climb the mountain without many complications, but it is important that you wear the right footwear. Here you will see the Stone Church dating from the year 1826. You will also find a small shop at the top of the slope that leads to the beach and where it sells the best cakes in Wales
Ceredigion for families
Don't forget to go to Poppit Sands Beach, a beautiful sandy beach, great for simple fun, kites, cricket sandcastles, swimming in the sea and bodyboarding, you will see lifeguard in summer, you will also find many sand dunes to play with, a wonderful environment for children! You will have a good car park for cars and a cafeteria
"Ceredigion's rugged geography made it so difficult for foreign invaders to conquer"
Top 7 travel tips in Ceredigion
1. Visit Cei Bach Beach
Cei Bach Beach is like finding a gem, it is located just outside the famous New Quay resort in Ceredigion. There you can count on free parking in the woods and follow the signs to go to the river and then to the beach. You can go with your dog and when the tide goes out you will enjoy a fabulous sandy beach that reveals itself to the left towards New Quay
2. Meet Bwlch Nant yr Arian Forest Visitor Centre
This reserve is adapted for the disabled, the staff is very warm and friendly, friendly and helpful. You will see a gift shop that is quite reasonable. You will also find a cafeteria / restaurant that serves most food needs. The highlight of the day is the feeding of the net kites 3pm in the summer, 2pm in the winter. A wonderful experience!
.3 Visit Ynyslas National Nature Reserve
Here you will find the most attentive staff in the visitor centre, full of knowledge and ready to help you find the special species. You will see huge sand dunes with various species of orchids. The best time to visit this place is the first two weeks of June, so you don't miss seeing some species. You will also have a large stretch of sand with fantastic views over the valley of the dyfi estuary
4. Meet Penlon Cottage Brewery
This home brewery is only open in the summer at certain times, but if you're in the area when it's open it's worth a visit to the tasting room. You will be greeted by the owner who has an infectious enthusiasm for the brewery and is willing to talk about the beers and their brewing process. It is an award-winning brewery, you can buy beer in the tasting session or in local farmers markets, retailers, hotels and pubs, but also in other far away places
5. Don't miss Cardigan Island Coastal Farm
Great location with great views of the coastline. It's the perfect place to get some refreshments, get a window seat, and a drink. There are tons of different activities to do, in all climates, and the walk along the coast to see seals is the best, because you can see many or few, depending on how lucky you are.
6. If you go with children do not forget to take them to the Silver Mountain Experience
This will be a very interesting experience, but, apart from the trip through the mine itself, your children will love this tour because it is basically designed for them, because they will be able to play with a first actor who comes to the mine, and they will enjoy digging fossils, walking in the forest, etc. You will find a small cafeteria and a picnic area
7. Another place to go with children: Cardigan Bay Marine Wildlife Centre
You can take a boat trip organized by the marine wildlife centre and pick up your tickets from there. It's a very small place, but they have kid-friendly activities, and they have lots of good quality gifts in the shop section, very reasonably priced, arguably cheap. They also have beach toys outside for the kids to borrow and amuse themselves
FAQs: Glamping in Ceredigion
Which types of services can you find at the glamping sites in Ceredigion?
Out of the amenities available on Holidu, it seems that the glamping sites in Ceredigion have everything that holiday-makers wish for! Here, the glamping sites generally have a variety of amenities, the most popular being: garden (60%), barbecue (52%), and balcony (52%)...Are you convinced yet?
How are the glamping sites rated in Ceredigion?
On average, the glamping sites get quite positive reviews. According to the Holidu data, 48% of glamping sites have a rating equivalent to or higher than 4.5 stars. This is a relatively high ratio which allows us to confirm that you will without a doubt find the ideal glamping for a wonderful holiday!
Are the glamping sites in Ceredigion suitable for holidays with children?
According to the Holidu database, 52% of glamping sites in Ceredigion are child-friendly, so you won't face any issues in finding the ideal glamping for you and your children.
Are the glamping sites in Ceredigion suitable for holiday-makers and their pets?
Certainly! In Ceredigion, 48% of the glamping sites accept pets, 60% also have a garden!
Do the glamping sites in Ceredigion generally come with an internet connection?
According to Holidu's data, around 40% of glamping sites in Ceredigion include Wi-Fi, a rather high percentage!
How much do guests usually expect to pay for glamping sites in Ceredigion?
Most of the glamping sites in Ceredigion (44%) are less than £100 per night. This is the dream destination for finding a cheap glamping!
Do the glamping sites in Ceredigion usually come equipped with a fireplace or a pool?
Yes! According to Holidu's data, the glamping sites in Ceredigion have everything you need in summer and winter. Here, 12% have a fireplace and 12% a pool.
Are the glamping sites in Ceredigion suitable for stays with several people or rather for a holiday as a couple?
According to last year's Holidu data, 76% of glamping sites are made for up to four people. Approximately 36% of the glamping sites here include at least two separate bedrooms. Ceredigion is the perfect destination for families of four!
Holiday destinations nearby for Glamping
Holidu compares hundreds of websites to find your perfect holiday rental for the best price.