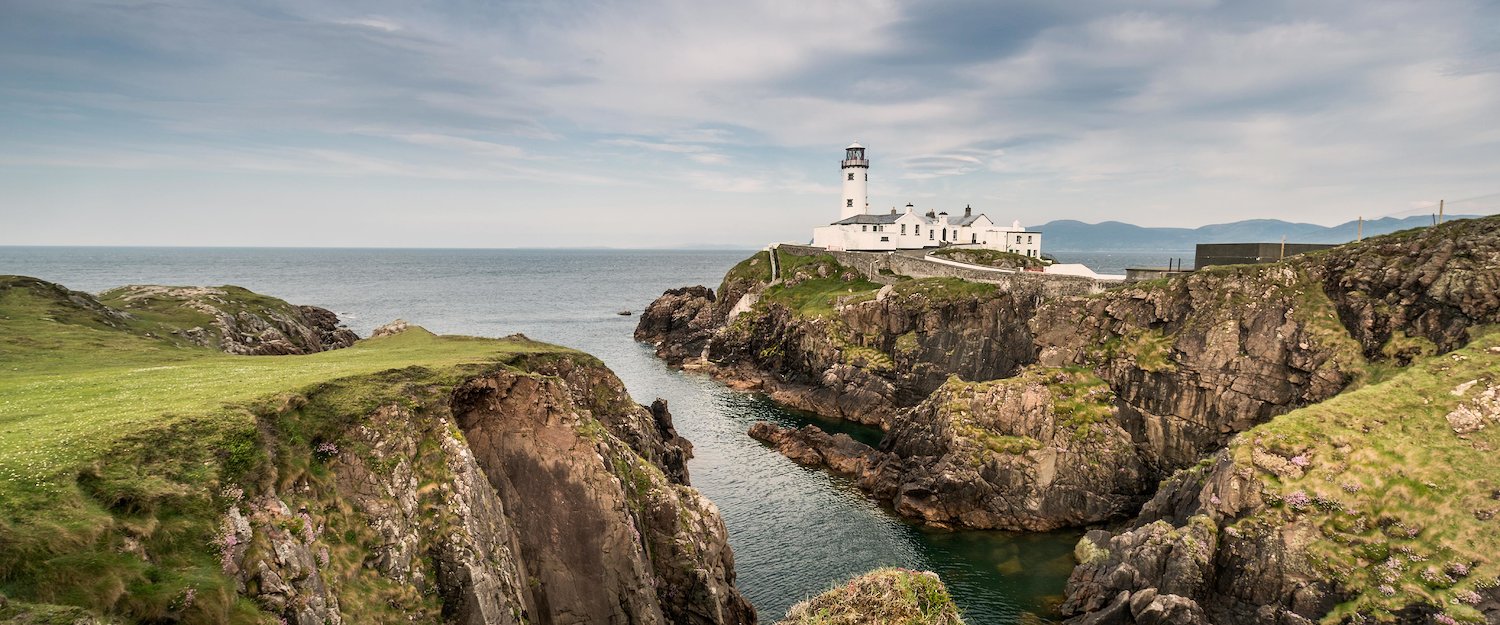 Glamping in County Kerry
27 properties for Glamping. Compare and book at the best price!
Popular Glampsites in County Kerry
Find Glamping in County Kerry
Highlights in County Kerry
Emblematic landscapes
Idyllic secluded islands
Impressive medieval monasteries
Magnificent outdoor experiences
Most popular amenities for Glamping in County Kerry
Other property types in County Kerry that might be interesting:
Glamping in County Kerry: Most popular destinations
Glamping in County Kerry
Charming glamping in Ireland's first national park
Known affectionately as 'The Kingdom', County Kerry is one of Ireland's most beautiful destinations. From national parks to the country's most stunning beaches, Kerry is abundant with eye-catching sites and areas dedicated to natural heritage conservation. With majestic mountains, lakes, vast moors and rivers, the county offers glamping in Ireland's first national park, Killarney National Park, as well as on the Dingle Peninsula and Iveragh Peninsula. Every year thousands of families travel to County Kerry to enjoy its clean water coastline, breathtaking views and climbs up Ireland's two highest mountains, Carrauntoohil and Mount Brandon.
Comfortable glamping with ocean and mountain views
Kerry provides you with a luxurious stay in glamping accommodation overlooking the Atlantic Ocean and mountains. Near your accommodation, you will be able to reach the county's highlights. Guests can enjoy cosy glamping accommodation in a tranquil setting for a relaxing holiday, as well as meadows with residents such as cows, chickens and horses to keep you company. A stay at "The Kingdom" is an escape to nature like no other.
Travellers and activities
County Kerry for cycling lovers
Kerry is undoubtedly one of Ireland's most ideal places for a cycling holiday. The county is home to some of the best cycling routes in the country! You can enjoy glorious dramatic scenery and ride through places such as the unforgettable Ring of Kerry which is home to historic sites, towns, and a host of enchanting places. Killarney National Park is also a great place to cycle. The park covers 26,000 acres and is home to numerous trails and electric bike rentals. A tour of the park allows you to see Ireland's largest herd of native red deer, admiring the splendour of the Torc waterfall, as well as experience the Gap of Dunloe, formed in the Ice Age. County Kerry has it all for a cycling break, from untamed landscapes to quiet roads.
County Kerry for hiking lovers
For those who wish to venture out on foot, Kerry also has trails suitable for all abilities. You can walk the Kerry Way, one of the county's most epic walking routes, and hike along country lanes, forest trails, as well as parts of Killarney National Park, and the Ring of Kerry. Mount Brandon is also one of the best options in the county for intermediate hikers. The route is rich in history, stunning views, waterfalls, and passes through places such as the Marian Grotto, one of the most memorable features of the area. On the other hand, for experienced walkers, Carrauntoohil is the perfect challenge. This is Ireland's highest peak, and boasts the popular Devil's Staircase route. The challenging hike takes you up a steep route to a spectacular mountain scenery from the summit that you will never forget. Wherever you choose to go, County Kerry has an abundance of walking destinations.
County Kerry is the only place in the country that still celebrates Ireland's oldest traditional festival, The Puck Fair. The festival is over 400 years old and is held every year in Killorglin. It is also the only festival in the world to crown a mountain goat as king.
Top 7 travel tips in County Kerry
1. Climb to the top of the mighty Skellig Michael
Located off the coast of Kerry, Skellig Michael is a rugged and isolated island, best known for being the setting of the Jedi hideout in Star Wars: The Force Awakens. To get there, take a boat trip and enjoy the views. Discover the abandoned 6th century monastic settlement and follow in the footsteps of the monks up 618 steps to the top -You'll certainly need the force to be with you, but it's well worth the effort- It is one of the most fascinating early medieval monastic sites in the world and one of only two UNESCO World Heritage Sites in Ireland.
2. Discover the legend of Ross Castle
With an old-world charm, Ross Castle is one of the county's most iconic landmarks. The structure is situated beside a lake in Killarney National Park and is fully restored and furnished. The castle has a legend that the Irish chieftain O'Donoghue, who built the castle, sleeps under the waters of the lake. O'Donoghue is said to have jumped from the window of the great hall at the top of the castle and disappeared into the waters, where he is occasionally seen. The fortress was one of the last castles in Ireland and is an experience not to be missed in Kerry.
3. Make a stop in the charming town of Dingle
Dingle is one of Kerry's most treasured gems, and boasts cosy pubs, streets lined with colourful buildings, a local cheese shop and the popular Murphy's ice cream. The town has become quite busy thanks to the legendary ice cream on Strand Street. Try the pink champagne sorbet, the famous gin ice cream, honeycomb chunk ice cream, Irish coffee ice cream and many more. Dingle also has a pet dolphin called Fungi, who loves to swim with humans. But If you don't fancy a swim, you can also see him on a boat. No trip to Kerry is complete without a stop in Dingle.
4. Drive through the scenic Slea Head
From Dingle, drive the Slea Head loop. This legendary coast-hugging route starts and finishes in Dingle, and is one of the best ways to enjoy the scenery of the peninsula. Cross the bridge at the end of the town and follow the south coast of the peninsula to Slea Head. You'll marvel at the dramatic and glorious scenery of beaches, rugged cliffs and more. This route is like a slice of heaven, and it is 47 km, so you'll have plenty of stops to take it all in.
5. Give a glimpse of times gone by with a visit to Blasket
A few miles from Slea Head, the Blasket Islands are one of the most interesting in the county. For almost 300 years, due to a lack of basic amenities, the residents were forced to abandon it and are currently uninhabited. Take a step back in time and visit the Blaskets. To get there, you'll need to take a ferry from Dingle Harbour. Once you arrive, explore the uninhabited houses, walk the steep grassy paths and marvel at the sea views. This historic island is said to be home to many ghosts too.
6. Horseback riding on quiet country lanes
An experience not to be missed is galloping through the meadows of County Kerry. The stables offer rides for all levels and experiences. Enjoy hours long rides overlooking Ross Island, ride through the mountains, along the beaches and feel the wind in your hair as you gallop. You can go at a leisurely or brisk pace. Kerry's horse riding routes offer the opportunity to explore places of interest and an experience of tranquillity second to none.
7. Taste the unusual flavours of Skelligs chocolate
Just ten minutes from the Ring of Kerry, Skelligs Chocolate Factory in The Glen, Ballinskelligs, is another must on your trip. The place is an unusual gem where you can enjoy Ireland's only 'open plan' chocolate production facility. See how the luxury chocolates are made and indulge in the delights of the shop. You'll find a range of unusual flavours such as Irish coffee, champagne and strawberry, gin, Irish whiskey, rose and pistachio, and much more.
FAQs: Glamping in County Kerry
Which types of amenities can you find at the glamping sites in County Kerry?
In regard to the facilities available on Holidu, it seems that the glamping sites in County Kerry benefit from everything that holiday-makers desire! Here, the glamping sites generally include a variety of amenities, the most popular being: garden (85%), Wi-Fi (81%), and view (74%)...Not bad, right?
How do travellers usually rate glamping sites in County Kerry?
The glamping sites here have many positive reviews from travellers. 78% of the glamping sites in County Kerry have excellent reviews and an average score of 4.5 stars!
Are the glamping sites in County Kerry child-friendly?
Holidu's insights reveal that 63% of glamping sites in County Kerry are child-friendly, it will therefore not be difficult to find the ideal glamping for you and your children.
Are the glamping sites in County Kerry suitable for travellers and their pets?
Yes! In County Kerry, 11% of the glamping sites give you the opportunity to bring along your furry best friend, and 85% also have a garden!
Do the glamping sites in County Kerry often have Wi-Fi?
Yes! According to Holidu's database, 81% of glamping sites in County Kerry include Wi-Fi. So no need to panic, you will be able to browse the internet throughout your stay!
What are the prices like for glamping sites in County Kerry?
According to information from Holidu, there are few glamping sites in County Kerry that are less than £100 per night.
Do the glamping sites in County Kerry usually have a fireplace or a swimming pool?
Yes! According to the information collected last year, a good amount of glamping sites in County Kerry have a fireplace. Perfect for a cosy winter holiday!
Are the glamping sites in County Kerry suitable for stays with the whole family or better for a holiday as a couple?
According to the information collected last year, 74% of glamping sites are made for up to four travellers. Approximately 67% of the glamping sites here include at least two separate bedrooms. County Kerry is the perfect destination for families of four!
Do the glamping sites in County Kerry have a beautiful view?
44% of glamping sites have a balcony or terrace, and 74% have a view, but it is not very common, so availability can be selective. If this is a priority for you, you should start your research early, and use the filters to be sure to find the glamping that is perfect for you. However, 85% of glamping sites in County Kerry have gardens, where you can enjoy the outdoors. If you like to have lunch or dinner outside, and especially if you like barbecues, 48% of the glamping sites have them.
Holiday destinations nearby for Glamping
Holidu compares hundreds of websites to find your perfect holiday rental for the best price.