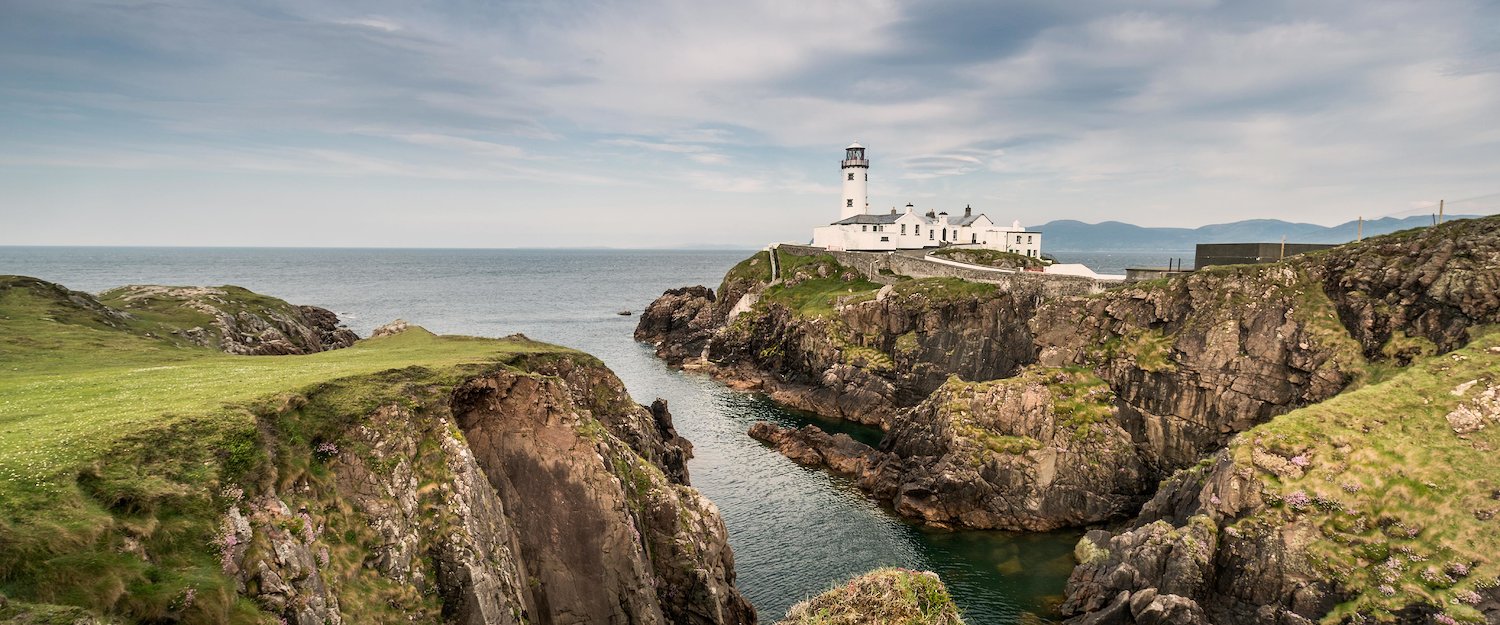 Holiday rentals and lettings in The Dingle Peninsula
Start comparing over 249 rentals in Dingle Peninsula and book at the best price!
Holiday Rentals & Lettings in Dingle Peninsula
Popular Holiday Rentals & Lettings in Dingle Peninsula
Holiday Rentals with Free Cancellation
Pet-friendly Holiday Rentals & Lettings
Holiday Rentals & Lettings with Internet
Holiday Rentals & Lettings with Parking
Find Holiday Rentals & Lettings in Dingle Peninsula
Highlights in Dingle Peninsula
Fairy tale scenery
Folklore, Music and traditions
Excellent seafood
Impressive trails and hikes
Incomparable views
Most popular in Dingle Peninsula
Other property types in Dingle Peninsula that might be interesting:
Prices and availability
Holiday lettings prices Dingle Peninsula
£189 annual average
Sep
Oct
Nov
Dec
Jan
Feb
Mar
Apr
May
Jun
Jul
Average price per week
Holiday lettings availability Dingle Peninsula
50% annual average
Sep
Oct
Nov
Dec
Jan
Feb
Mar
Apr
May
Jun
Jul
Percentage of available lettings
Holiday rentals and lettings in The Dingle Peninsula
Comfortable lettings in a fairy tale scenery.
The beautiful peninsula offers self-catering accommodation in both rural and urban areas. Find holiday properties close to beach areas, such as Dunquin, Brandon, Dingle or Cloghane. For a bit of inland options, Lispol, Annascaul or Ballyferriter village are good spots and not a far drive from the coast either. Nature at your doorstep, lively town atmosphere and great food to enjoy a truly sensational weekend or a longer holiday break in the heart of County Kerry.
Irish style accommodations
The rentals in Dingle Peninsula provide guests with all amenities to have a pleasant stay in this lovely paradise on earth. Most rentals can accommodate up to 10 people. Small apartments for couples and larger options for groups and families with kids. Spaces are well designed to fit every detail and meet guests expectations. Traditional thatched properties to more modern interiors with lovely decorations. Unwind in the lounge, have a glass of wine by the fireplace or enjoy your garden with the best landscape views Ireland can offer you.
Holidays in The Dingle Peninsula
The area and getting around
A destination that will steal your heart
A land that welcomed Hollywood stars and where the most popular residents are dolphins. Yes, this is the Dingle Peninsula, nestled in the incomparable west Kerry scenery, a place that will impress any experienced traveller. Along the Atlantic Way, you will find sandy beaches, craggy cliffs, lush forests and sacred Mt. Landon. The navy ocean in front of you pairs up with the most stunning starry skies, especially from Inch Beach, the best spot for stargazing. And the hidden gem of the peninsula is on the west side, near Ballyferriter. Once there, take a walk on Beál Bán Beach, mostly known to locals. Find out why they do not spread the word about this place.
Embrace the stunning beauty
Being in the Dingle peninsula, sometimes feel like being in a fairy tale. The best way to know the peninsula is getting on a car and explore it at your own pace. Dingle is the right size to drive around for the day. You will feel like being on a trip through an open-air museum. Narrow boreens are next to the hills which are dotted with different monuments from past eras and Hollywood producers alike, prehistoric ring forts, beehive huts, picturesque hamlets and even abandoned towns. Let the Irish beauty and Dingle Peninsula historical, gastronomical and scenic charm be part of your holidays.
Travellers and activities
The Dingle Peninsula for nature lovers
The great outdoors of the Dingle Peninsula are much appreciated by nature lovers, especially hikers. Hiking Mt. Brandon is not the most challenging trek but the most beautiful for sure because of the incomparable reward once you get to the summit. Most mountain ranges, whereupon reaching the top, they basically offer beautiful views of other surrounding peaks. In Ireland, getting to the top means having an interrupted view of a whole quarter of the island as far as the eye can see. Mt Brandon is one of the points to better see what we are just describing. The choice is endless. You can opt for short walking trails and day walks or, on the contrary, take a long-distance walking trail, such as The Dingle Way or The Kerry way, for several days passing idyllic townlands and dramatic wild scenery.
The Dingle Peninsula for active tourism enthusiasts
The outdoors offer a wide range of activities for those looking for active holidays. Dingle Peninsula is a great place to do so. A good way to experience and enjoy the wild scenery is getting active and try some kayaking, mountain climbing, surfing, rowing or boat tours. Whatever your choice is, you will enjoy very varied activities including local festivals where you can enjoy the fun and activities and locals will welcome you with a big smile. If you have time, try a new skill - learn Irish! Memorable experiences that will keep you active all the time. Any better idea to spend your time in County Kerry?
Back in the 70s, Dingle town residents entered a nationwide competition, and changed the colour scheme of the whole place! That is why all the facades are painted in pastel shades.
Top 5 travel tips in The Dingle Peninsula
1. Take in the scenic views of the Blue Flag Inch Beach
This stretch of sand spans for 3 miles providing a great spot for water sports, walks and basking under the sun on sunny days. Try some windsurfing, kayaking, Kite Surfing, Hand gliding and even fishing. This part of the west coast also has some walking routes that you can do on your own or with an experienced guide. Pack some lunch and snacks for a great day out in one of the most spectacular regions of Ireland.
2. It's time for some folklore immersion!
On the Dingle Peninsula many events happen every season, so whether you decide to take a winter holiday or a spring break, there will always be a traditional festival you will enjoy. The themes of the festival range from music to food, art, language or life itself! Plan your stay and join the award winning Féile Na Bealtaine arts festival in May or the Dingle Races in August. Indulge your senses at the Food Festival in October or the Other Voices in December. Whatever your preferences are, Dingle has a festival for you. But it is not just big events a few times a year, the local villages also have their own, such as Walking Festivals, Marathons or music Festivals. Sync your calendar and come to join the fun!
3. Visit historic sites
The past of ancient civilisations is a symbol of the area. Visit Minard Castle near Lispole, where the nearby beach is a natural storm beach. Located 10 minutes away from Tralee, there is Caherconree Stone Fort and Caherconree Mountain, named after the fort. The walk up the mountain is one of the most rewarding one as well as magical, getting stunning views of Tralee Bay. On June 21st, there is the Summer Solstice Festival with a sunrise walk to celebrate it. Start the route at "Road of the stones" and follow the signs to the summit. On the way back just retrace your steps or choose an alternative route, descending to An Géarán Mountain and Derrymore.
4. Visit the westernmost point of Europe
We are talking about the Blasket Islands. These islands have a fascinating history and inhabited on-and-off over the centuries until early 50s. The infrastructure was insufficient so the remaining inhabitants have to leave. The fauna and flora are very impressive and varied. This is a must see landmark when in the peninsula. Take a ferry from Dingle's marina and see for yourself the charm of this beautiful location.
5. Delight yourself with the goods the sea gives us
A coastal area is likely to have excellent seafood and Dingle Peninsula is not an exception. This area, which was once an important fishing part of Ireland, still offer superb seafood that can be sampled at any of the restaurants of the villages. The tasty and mouthwatering recipes are out of this world! Have some fish and chips, seafood chowder or more succulent recipes of lobster or crab. In Dingle, the Boat Yard or Out of the Blue are the most renowned ones. No one can agree on which one is the best, so why don't you try them and help them choose?
FAQs: Holiday Rentals & Lettings in Dingle Peninsula
How much does it cost to book a holiday rental in Dingle Peninsula?
Dingle Peninsula has an average price of £170 per night, which is a relatively high one for a destination in Ireland.
When can you get the best deals on holiday rentals in Dingle Peninsula?
If it is your aim to save as much as possible during your visit to Dingle Peninsula, go there in April (£154 per night on average), May (£156), or September (£165) to find the lowest prices for the whole year.
In which months is it more expensive to rent a holiday letting in Dingle Peninsula?
When it comes to renting a holiday letting in Dingle Peninsula, the highest prices are found in the month of December (with an average of £192 per night), followed by January (£187), and February (£179).
Is Dingle Peninsula a good location for a spontaneous getaway?
We recommend you to book in advance in Dingle Peninsula as only 34% of the accommodations are free, following the data observed last year.
When are more holiday lettings available?
The months when it's easiest to find free accommodation in Dingle Peninsula are February (the average amount of properties that are available reached 53%), November (52%), and October (45%).
When are there fewer rental options available in Dingle Peninsula?
The month with the highest average number of booked rentals is August (only 2% of properties were available on average in the previous year). Followed by July (4%), and June (12%). During these three months, availability is only around 6%. Due to this, it is a good idea to make your reservation early.
How many holiday lettings does Holidu have in Dingle Peninsula?
We have 250 properties for you in Dingle Peninsula, provided by our 8 local and international partners.
Holiday destinations nearby
Holidu compares hundreds of websites to find your perfect holiday rental for the best price.