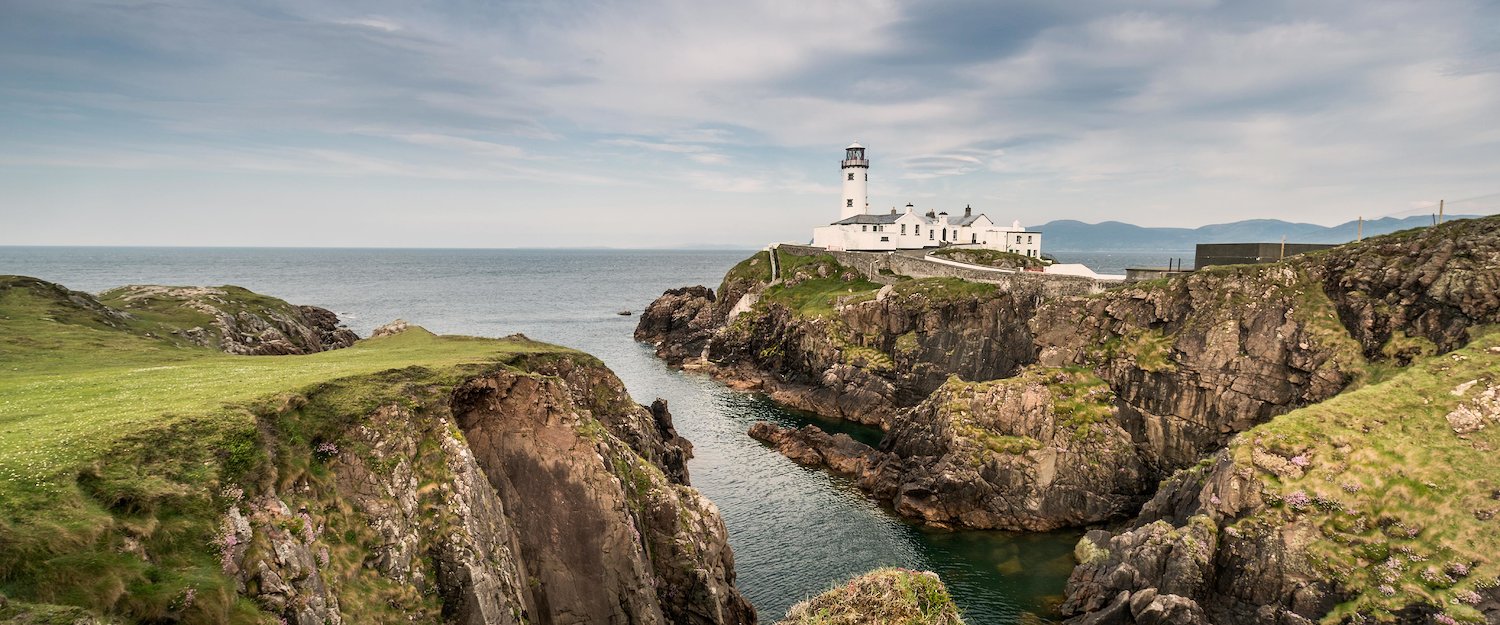 Holiday rentals and lettings in Kenmare
Start comparing over 119 rentals in Kenmare and book at the best price!
Holiday Rentals & Lettings in Kenmare
Popular Holiday Rentals & Lettings in Kenmare
Holiday Rentals with Free Cancellation
Pet-friendly Holiday Rentals & Lettings
Holiday Rentals & Lettings with Internet
Holiday Rentals & Lettings with Parking
Find Holiday Rentals & Lettings in Kenmare
Highlights in Kenmare
Splendid art galleries
Stunning natural landscapes
Spectacular parks
Ancient religious temples
Other property types in Kenmare that might be interesting:
Prices and availability
Holiday lettings prices Kenmare
£200 annual average
Sep
Oct
Nov
Dec
Jan
Feb
Mar
Apr
May
Jun
Jul
Aug
Average price per week
Holiday lettings availability Kenmare
43% annual average
Sep
Oct
Nov
Dec
Jan
Feb
Mar
Apr
May
Jun
Jul
Aug
Percentage of available lettings
Holiday rentals and lettings in Kenmare
Delightful holiday rentals in the relaxing countryside
Would you like a holiday surrounded by the beautiful countryside and beautiful nature, to breathe the purest air? You must visit the charming Kenmare, a small, but charismatic city located in the south of County Kerry belonging to the Republic of Ireland with incredible and magnificent holiday rentals to enjoy a unique nature experience. Characterised by its beautiful natural landscapes that have inspired many artists and photographers to make their works of art thanks to its countryside and mountain areas. Kenmare is located between two of the most important mountain formations in Ireland between the Ring of Kerry and the Ring of Beara offering you the best of nature that you can find in the hole country, where you can enjoy horseback riding, mountain biking, swimming in its bay, make hiking routes and more. Additionally, you cannot miss its unique gastronomy, winner of several international awards. Visit Kenmare and discover the beauty of Ireland.
Splendid holiday rentals near the city
For your stay, Kenmare offers you incredible holiday rentals with a traditional style and a modern touch, towards the outskirts of the city you can locate these beautiful properties surrounded by the stunning Irish countryside, with beautiful mountains or very close to the bay. You can enjoy a cosy kitchen with all the facilities to prepare your meals such as oven, microwave, coffee maker, fridge, stove and dining room. Comfortable sofas with plasma screen TV, cable, and internet access. To keep you warm, you will find a heater and fireplace. You can also enjoy beautiful rooms with double beds for your rest. And so that you do not miss a moment of the wonderful Irish scenery, you can spend a pleasant time outside in its beautiful garden with terrace. Definitely, Kenmare is one of the best destinations to rest on this holiday.
Holidays in Kenmare
The area and getting around
Travel down the fantastic old Kenmare Road
One of the best ways not to get lost in a corner of beautiful Kenmare, is travelling along its old road to discover all its charms and admire its captivating landscapes. Old Kenmare Road is an ancient route that runs along the seashore and passes through the most picturesque villages in the city. You can depart from the centre of Kenmare and end the tour at its incredible golf course. Likewise, this route will take you through its great national parks, we stop, rock tunnels with moss and many more natural settings that you cannot stop seeing and photographing.
Visit the magnificent Holy Cross Church
In Kenmare you can visit a unique religious temple, it is the Holy Cross Church, a temple built of grey stone with delicate details on the outside, where the protagonist is an impressive Celtic-style cross with grey tones. On the inside tour, you can find beautiful coloured wooden beams accompanied by stained-glass windows and vibrant coloured mosaics. Even though it is an old temple, it is very well-preserved, and you will be able to observe the mixture of styles of the interior due to the restorations that it has undergone over the centuries. It is one of the most important places for the locals of Kenmare.
Travellers and activities
Kenmare for nature lovers
The Irish countryside has much to offer all its visitors, especially those who enjoy the surroundings and the fresh, clean country air. It is for this reason that if you are on holiday in Kenmare, you must pay a visit to the amazing Derren Gardens. An impressive and beautiful garden covering 60 acres of land with a network of wonderful paths for walking and hiking through nature. In this garden the main attraction is its majestic trees, you will find on the route around 31 species of exotic trees, which include bamboo, eucalyptus and some of Japanese style, you can also find some subtropical plants. Do not miss a delicious drink in its cosy café surrounded by mountains. Don't forget to bring your camera, so you can take the best pictures of this incredible place.
Kenmare for families
Kenmare offers its visitors many tourist attractions to discover and have a pleasant time. If you want to know what life was like for the Irish in the early 20th century, you can visit the fantastic Molly Gallivan's Cottage and Traditional Farm. An adorable and cosy farm that belonged to Molly's ancestors in the 20th century and still retains the style of that time. In this place, you will have a lot to see and do, making it the ideal place if you are with your family. Start the tour of the magnificent stone cottage where you can feel the atmosphere of that time through stories and the exhibition of its furniture, tools, artefacts, and kitchen utensils that were used for housework in 1900. Additionally, you can also tour its incredible farm and be in contact with their animals to prepare the land. Finally, do not forget to visit the wonderful Irish Craft and Gift Shop, where you will find the best traditional Irish crafts so that you can take home a piece of this incredible place. If you want to enjoy a delicious and traditional meal, visit its great Tea Room and Barn Restaurant.
In 2000, the city of Kenmare won first place in the Irish tidy cities competition, then in 2003 and 2008 it took second place. It is considered a city with great tourist attraction in the Republic of Ireland.
Top 5 travel tips in Kenmare
1. Take a tour of the amazing Norman McCloskey Gallery
This charming gallery is managed by its owner, Norman McCloskey. A natural landscape photographer with more than 20 years of experience, he offers his visitors the most impressive photographs of the incredible landscapes and natural settings in all of Ireland. It is definitely a must-see, as his work will take your breath away due to his incredible artistic talent and the quality of the photographs. During the tour, you will also be able to exchange interesting facts with its owner about styles of photographs and the beautiful landscapes of Ireland. Additionally, you can also take home any of his magnificent works with the frame of your choice.
2. Stroll through the fantastic Stone Circle
Also known as The Shrubberies, the Stone Circle is located just outside the city of Kenmare, and is one of the largest you can find in the southwest of Ireland. Its formation of stones has 15 units of large rocks, 13 are standing and 2 are lying down, their positioning indicates that they are oriented towards the sunsets making it a burial monument. Surrounded by incredible nature, it is a much visited place every year to enjoy the tranquillity of the surroundings and obtain the best photographs of the Irish countryside.
3. Enjoy the best Irish food at Mulcahy's Bar and Restaurant
This wonderful place has been a winner of the Traveller's choice award and is listed as the best of the best. Here you can find a great selection on their menu of traditional Irish, European and international food with gluten-free and vegan options. It does not matter if you come for lunch or dinner, you will always find a pleasant atmosphere, with the best service, the best food and the best prices that you can find throughout the place.
Explore the Verart Sculpture Garden
4.
This beautiful garden, in addition to having an incredible collection of plants, flowers, shrubs and trees, has the peculiarity of having fantastic artistic works arranged in its surroundings that reflect Irish culture. It is the perfect place for those who want to take a pleasant walk in the countryside and love good art. On the tour you will find works made of clay, glass, ceramics, stones, wood carvings and much more. You can also enjoy interesting fairy tales about Ireland and some superstitions. Despite the fact that it is located on the outskirts of the city, this unique place is worth a visit.
5. Admire the art at Carnegie Art Centre
In the same building where the city library is located, on the main street you can visit the charming Carnegie Art Centre, where you can find works of art by important local artists that include paintings, photographs, sculptures and more, if you like the Irish culture in this place you can also find events, musical presentations, some plays, and films. It is a good place to enjoy a pleasant afternoon with your family, learning about Irish culture and art.
FAQs: Holiday Rentals & Lettings in Kenmare
What was the average price of holiday rentals in Kenmare last year?
With an annual average price of £161, Kenmare is not a city that stands out for being the most expensive or the cheapest in Ireland.
When are holiday rentals cheaper in Kenmare?
The months that are the cheapest in Kenmare are May, April, and September, with average prices of £142, £145 and £148, respectively.
When are holiday rentals more expensive in Kenmare?
Following the data observed last year, the cost per night for accommodation is usually higher, on average, during the months of January (£185), February (£177), and August (£174).
Do I need to plan a trip to Kenmare well in advance?
We recommend you to book in advance in Kenmare as only 37% of the accommodations are free, following the data observed last year.
What are the best months for a spontaneous getaway?
The months when it's the easiest to find available accommodation in Kenmare are November (the average amount of properties that are available reached 63%), February (52%), and October (49%).
During which months are there fewer rentals available in Kenmare?
The properties in Kenmare reach their peak in demand in July, with an availability rate of 6%. The second most in-demand month is August with 11%, and the third is June with 19%. During these three months, availability is only around 12%. Due to this, it is a good idea to reserve early.
How many holiday lettings does Holidu have in Kenmare?
In Kenmare we offer you an extensive choice of around 160 properties, with options to suit everyone, thanks to our 12 local and international partners.
Holidu compares hundreds of websites to find your perfect holiday rental for the best price.