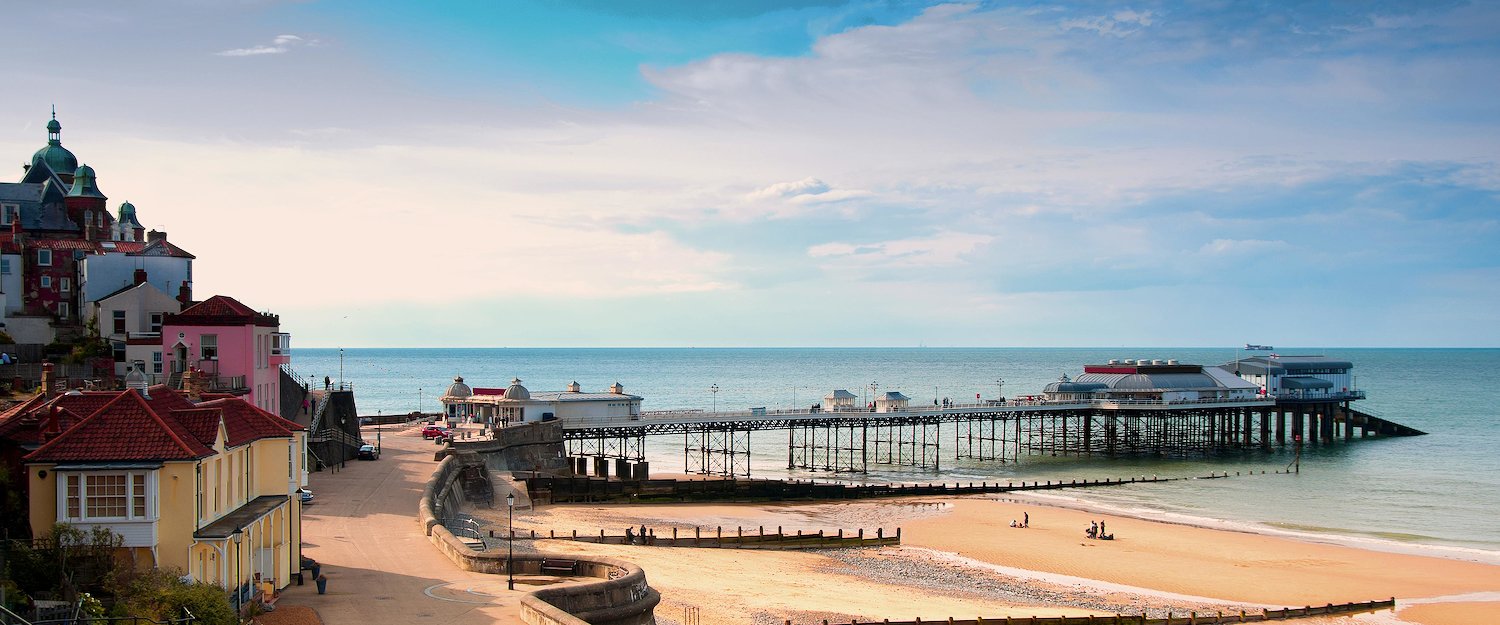 Holiday rentals and lettings in Burnham Market
Start comparing over 34 rentals in Burnham Market and book at the best price!
Holiday Rentals & Lettings in Burnham Market
Pet-friendly Holiday Rentals & Lettings
Holiday Rentals & Lettings with Internet
Find Holiday Rentals & Lettings in Burnham Market
Highlights in Burnham Market
Tranquil village of North Norfolk
Extraordinary attractions for all
Relaxing activities and recreations
Wonderful events
Delightful restaurants with an excellent variety
Most popular in Burnham Market
Other property types in Burnham Market that might be interesting:
Prices and availability
Holiday lettings prices Burnham Market
£255 annual average
Sep
Oct
Nov
Dec
Jan
Feb
Mar
Apr
May
Jun
Jul
Aug
Average price per week
Holiday lettings availability Burnham Market
14% annual average
Sep
Oct
Nov
Dec
Jan
Feb
Mar
Apr
May
Jun
Jul
Aug
Percentage of available lettings
Holiday rentals and lettings in Burnham Market
Picturesque properties for all kinds of visitors
Adorning the adorable village with its picturesque cobbled roofs and decorating its streets with colourful facades, the rentals and lettings in Burnham Market will be the ideal accommodation in which to enjoy that natural break abroad that you've been longing for this year. Located in convenient locations in the area, these settlements will also present great adaptability for all types of holidaymakers, regardless of whether they want a relaxing holiday in the middle of Norfolk or an action-packed and exciting experience across the whole of East Anglia. Dare to experience the break you want on Burnham Market's territory and enjoy the perfect stay this season.
Comfy and varied residences where to choose from
Displaying traditional exteriors but offering modern and luxurious interiors, Burnham's lettings and holiday rentals are the best options on the market to book this season. Featuring large spaces that provide comfort in every way, couples, families and large groups of friends will be able to share fabulous accommodation while enjoying their space. Experience refreshing alone time in your room and enjoy fun times with your companions in great hot tubs and gardens thanks to the fantastic homes Holidu has for you!
Holidays in Burnham Market
The area and getting around
The village's greens, wonderful spaces to meet and unwind
Presenting itself as the perfect meeting point for village residents and tourists on the North Norfolk coast, Burnham's Greens are large natural spaces that represent one of the most iconic landmarks in the whole area. Boasting great music and fun recreations of all styles, young and old can enjoy a great time in the centre of Burnham meeting new people and sharing with their pleasant companions. On a beautiful sunny day, when the white clouds dance against the beautiful blue skies of the county, come and visit the Greens of Burnham Market and enjoy the full experience of this wonderful East Anglian village.
Burnham's Church, ready to provide you with an enlightening visit
Remaining deeply attached to its roots and traditions, the community in the village of Burnham still considers itself to be largely a Christian settlement. This is why one of the most iconic landmarks of the territory is a beautiful religious ground, better known as St Mary's Parish Church, which sits at the heart of the lively village. Featuring a structure that has survived numerous centuries, this building is acclaimed and adored for its varied decorations and additions with various architectural movements. Moreover, by having its doors open to the public every Sunday of the month, these grounds keep both religious residents and tourists always connected to God. Whether you are a believer or an agnostic, a visit to St Mary's Parish Church in Burnham Market is highly recommended while in North Norfolk.
Travellers and activities
Burnham Market for wellness enthusiasts
Offering a natural countryside setting in which to enjoy a relaxing experience, the village of Burnham Market will be the perfect holiday destination for tourists and travellers who are interested in mental and physical wellbeing. Featuring fabulous spots to exercise as well as unwind, at this location holidaymakers will be able to enjoy dynamic or peaceful experiences depending on what their tastes and needs are in these seasons. Perfect for relaxation in every sense of the word, the Hoste Beauty Spa will take care of any aches and pains you may be experiencing with its catalogue of therapies, massages and beauty treatments that will leave you feeling refreshed to a whole new level. Conversely, Burnham's Tennis Club will present you with a space where you can stay active due to its courts and sports facilities, where residents and tourists from all over the world can enjoy their favourite activities and recreations. Keep your body and mind in a healthy state and enjoy life without measure during your holiday at Burnham Market.
Burnham Market for art lovers
Combining perfectly with its picturesque setting, the warm village of Burnham Market is also a destination where you can discover new talents and exploit artistic talents you never knew you had. Boasting welcoming spaces where you'll feel comfortable and ready to explore, these attractions will give you remarkable experiences you'll never be able to forget. Bringing together the village community, Burnham Market Art Club is the friendliest and most popular place to start thanks to its nice members and numerous activities of all styles that will take you on a detailed tour of the areas of art you may be passionate about. Complementary, the village also has Mable's Paint Pot, a full hands-on experience that combines the world of ceramics with the world of plastic arts. Get your hands dirty in Burnham Market's art centres and add that artistic aspect to your life that you've been longing for.
Surrounded by various nature reserves, Burnham Market is an outstanding destination enclosed by wilderness, offering the perfect spaces where to enjoy a relaxing getaway in the east of England.
Top 5 travel tips in Burnham Market
1. Join the community on the village's events
Organized throughout the year to unite the village community and celebrate its customs, Burnham Market's annual festivals and events are one of the region's most popular additions, which will add loads of fun and entertainment to anyone's stay. Hosted at different times of the year, tourists can enjoy their holidays at their favourite time of year and meanwhile keep an eye out for the upcoming dates of these events to add a little more fun to their days. Celebrations such as the Spring Food and Drink Festival, the Annual Summer Burnham's Market and Christmas Market are some of the most popular choices in the area, attracting residents and locals from neighbouring villages to Burnham's heart. Choose the festival of your choice and enjoy yourself fully in beautiful North Norfolk.
2. Explore Burnham's territory hopped on a cycle
Providing tourists in the area with a fabulous way to explore the county's territory, Norfolk Bike Hire presents a superb service near Burnham Market village that is not to be missed. Featuring fabulous packages for the most affordable prices, an experience exploring the village region and its surroundings will be more than welcome this season. And, if you're a fan of the activity, a tour of the neighbouring towns and villages is also more than possible. Pack your most comfortable clothing and footwear and enjoy an adventure on wheels through the North Norfolk region this holiday season.
3. Enjoy a tasty bite in the village's eateries
Ready to fill your holiday stay with exquisite carnivals of flavour, Burnham's restaurants are another of the village's star establishments that we highly recommend you visit. Specializing mostly in British dishes, these area eateries are the perfect places to sample Burnham's local produce at its best. The Hoste and Socius options are ideal for sampling British cuisine, whereas alternatives such as Panda Kitchen and Tasco Farm are perfect for a chance to sample world cuisines such as Italian and Chinese. Eclipsing your taste buds to another level, visit the eateries and restaurants that Burnham village has available for you.
4. Fancy a session of retail therapy in Burnham Market's stores
Open to provide residents and tourists with the local talent of the village, Burnham's shops are fabulous regional hotspots not to be missed during your stay in North Norfolk. Offering fantastic options for quick retail therapy sessions, these venues will provide you with the best variety of items you can get in the area for the most affordable prices, with establishments such as Collen and Clare, Pocock's The Artmonger and The One-Stop Nature Shop being the best options in the region. Shop for delicatessen, stock, clothing, accessories, artwork, decorations and more in the wonderful stores that Burnham Market has to offer this holiday season.
5. Relax and unwind in the village's bars
Ideal for gathering with friends or family and sharing an enjoyable evening, Burnham Market's bars and pubs are additions to the village that all travellers over the age of 21 should visit. Featuring comfortable spaces, relaxing music and a great range of delicious food and drink, residents and tourists alike can enjoy fabulous services and experience the region's picturesque nightlife. Explore fantastic village establishments such as The Nelson Country Inn and The Victoria Inn and enjoy the full Burnham Market experience.
FAQs: Holiday Rentals & Lettings in Burnham Market
How much do the holiday lettings in Burnham Market cost on average?
Burnham Market has an average price of £189 per night, which is a relatively high one among the cities in the United Kingdom.
When can you get the best deals on holiday rentals in Burnham Market?
The months that are the cheapest in Burnham Market are August, November, and March, with average prices of £171, £174 and £184, respectively.
When are holiday rentals more expensive in Burnham Market?
Last year, the month that had the highest annual average in Burnham Market was December, with an average price of £205 per night. This was followed by February, with an average of £203, and January, with £202.
Are there usually many holiday rentals available in Burnham Market?
It's worthwhile if you book your stay in plenty of time when visiting Burnham Market, as only 7% of our accommodations are usually available throughout the year.
When are more holiday lettings available?
The months that offer the most accommodation options, on average, are November (with an availability of 18%), December (14%), and January (11%), according to the trends observed last year. However, even during the months when availability is the highest, the average is 14%. It would be a good idea to always book a little in advance to be sure to find the rental of your dreams.
How many holiday rentals are there in Burnham Market?
Our inventory contains approximately 50 properties from 6 partners.
Holiday destinations nearby
Holidu compares hundreds of websites to find your perfect holiday rental for the best price.