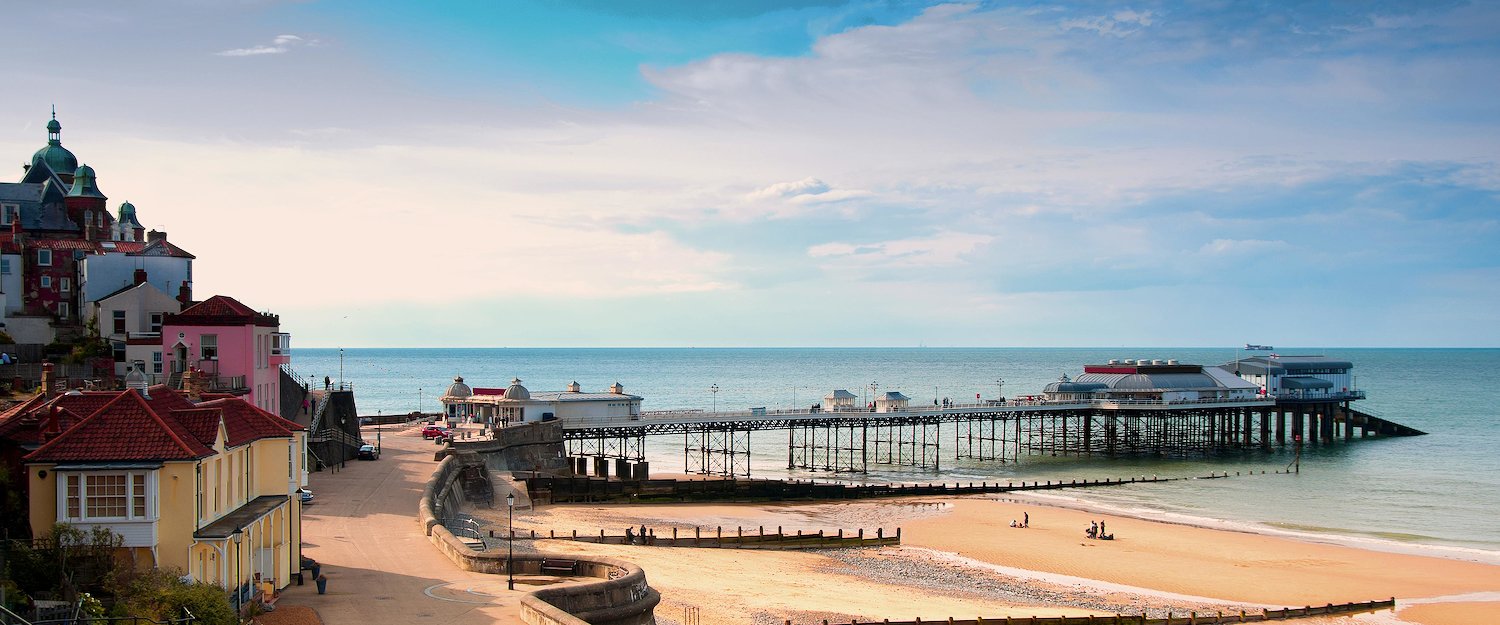 Cottages in Burnham Market
8 properties for Cottages. Compare and book at the best price!
Popular Cottages in Burnham Market
Find Cottages in Burnham Market
Highlights in Burnham Market
Great family atmosphere
Luxurious cottages
Amazing experiences
Beautiful streets to walk along
Most popular amenities for Cottages in Burnham Market
Other property types in Burnham Market that might be interesting:
Cottages in Burnham Market
Splendid cottages in the town centre
Enjoy beautiful cottages in the amazing environment that Burnham Market has for you. This splendid place has a great family atmosphere and places full of culture in a very British style, with very rural surrounding structures such as stone houses perfect to enjoy with the family by the fireplace at night. This picturesque town not only has cottages for you, but it also has a lot of activities to enjoy during your holiday. From walking the beautiful streets, going and tasting the delicious food in the restaurants to seeing the great nature reserves in the surrounding area. The lovely Burnham Market has a lot of possibilities for you.
Homely cottages with great views ready for you
Full of traditionalism, the exquisite cottages of wood and brick that adorn Burnham Market will make you feel at home. Always thinking of your comfort, you will enjoy cosy rural houses with modern touches offering luxurious, well-equipped kitchens, comfortable bedrooms, living rooms with fireplaces and television, as well as an outdoor area with beautiful gardens full of a variety of roses and daisies. The pleasant amenities that the cottages of this charming village have, is what makes you fall in love with this jewel of a destination.
Travellers and activities
Burnham Market for family
In this beautiful town there are many things to do and see, including long walks with your lovely family through the town centre, which we can assure you will be a unique experience thanks to the modern style. Burnham Market is not a place that looks back to the past! There is a wide variety of shops with beautiful souvenirs to buy and restaurants such as the great and famous SOCIUS, which serves great local food. Besides, these streets are very well decorated and well laid out for you to take great pictures.
Burnham Market for sport lovers
For those adventurous people who like to risk it all and love water sports this town has for you a fun filled paddle boarding trips. This edgy and modern experience is provided by the great and professional company North Norfolk Paddleboards which offers you a new sporting experience on amazing and gorgeous lakes and beaches, where you will enjoy wide open views and vast water sites to explore. A whole new experience packed with lots of fun and excitement to connect with the nature of the place, lots of fun filled memories and amazing pictures for your social media.
Burnham Market is famous for the large and beautiful golf courses, full of green grass and perfect for an afternoon full of fun, concentration and plenty of competition if you are a serious golfer.
Top 7 travel tips in Burnham Market
1. Go to the dazzling beach of Holkham
You can't leave this beautiful town without visiting Holkham Beach, so romantic for couples that love nature, a masterpiece of a beach, which is carried by the waters of the North Sea, just a short distance from the village of the same name, Holkham. It is ranked as one of the top 6 beaches in the UK for its wide, beautiful, wide, open and unspoilt nature. With parking and cafes close by, it's the perfect place to make your trip a dazzling experience.
2. Take a satisfactory tour of Holkham Nature Reserve
For those who love touring, and visiting places with animals in their own natural habitat, Holkham National Nature Reserve is the one for you. It's considered the largest nature reserve in England, full of deer, squirrels, butterflies of all kinds and more. It's on the Norfolk coast, between Burnham Overy Staithe and Blakeney, and has a long list of family-friendly things to do such as cycling, guided tours, and amazing parks to give you a new experience
3. The gorgeous St Mary's Church
If you like churches with a lot of history and dreamy architecture then St Mary's Church is for you, located in the glorious area of Burnham Deepdale, Norfolk. The round tower and the beautifully varied collection of exquisite medieval glass are particularly charming, such as the window in the main tower which shows an angel pulling the chains of a censor and Mary Magdalene below. The windows in the porch are filled with charming medieval faces of the sun and moon.
4. Exquisite food in a different level at The Hoste
For food lovers we recommend you to visit the spectacular restaurant called The Hoste, lots of delicious local food accompanied by a good and exquisite wine, with a very futuristic and minimalist atmosphere, the dishes are served in a very special and stylish way, perfect for photos and share the memory with your family of a new and magical experience.
5. Amazing park time sa a family
For quieter family times, Burnham Market has one of the best playgrounds in the area. A fantastic picnic area with football pitches, tennis courts and a private clubhouse that only open the doors for tourists on Sundays, it promises to make you feel part of this beautiful community. Don't miss out on this experience that promises you peace and quiet most of the time.
6 .A new experience in the amazing Holkham Hall
If you want a 17th century experience, Holkham Hall is totally for you, a stunning country house, situated next to the village of Holkham. This property is full of substantially intact decor and collections containing an amazing art collection with paintings by Van Dyck, Claude of Lorraine and many other great artists of the period. It also has one of the finest collections of ancient Roman sculpture. It is a magical place as there lies a priceless copy of The Battle of Cascina, a mural that Michelangelo was unable to finish.
7. Long and beautiful walks in a magical vineyard
If you're a wine lover and want to have a great afternoon of wine tasting, the Burn Valley Vineyard is perfect for you. Located on their large and beautiful family farm in North Creake, it's a family run business. Their main goal is to produce the finest wines that you can enjoy amongst your own friends and family. This vineyard is full of extensive guided tours, instructors who invite you to taste the excellent wines available and instruct you on the components of each of the glorious wines.
FAQs: Cottages in Burnham Market
Holiday destinations nearby for Cottages
Holidu compares hundreds of websites to find your perfect holiday rental for the best price.