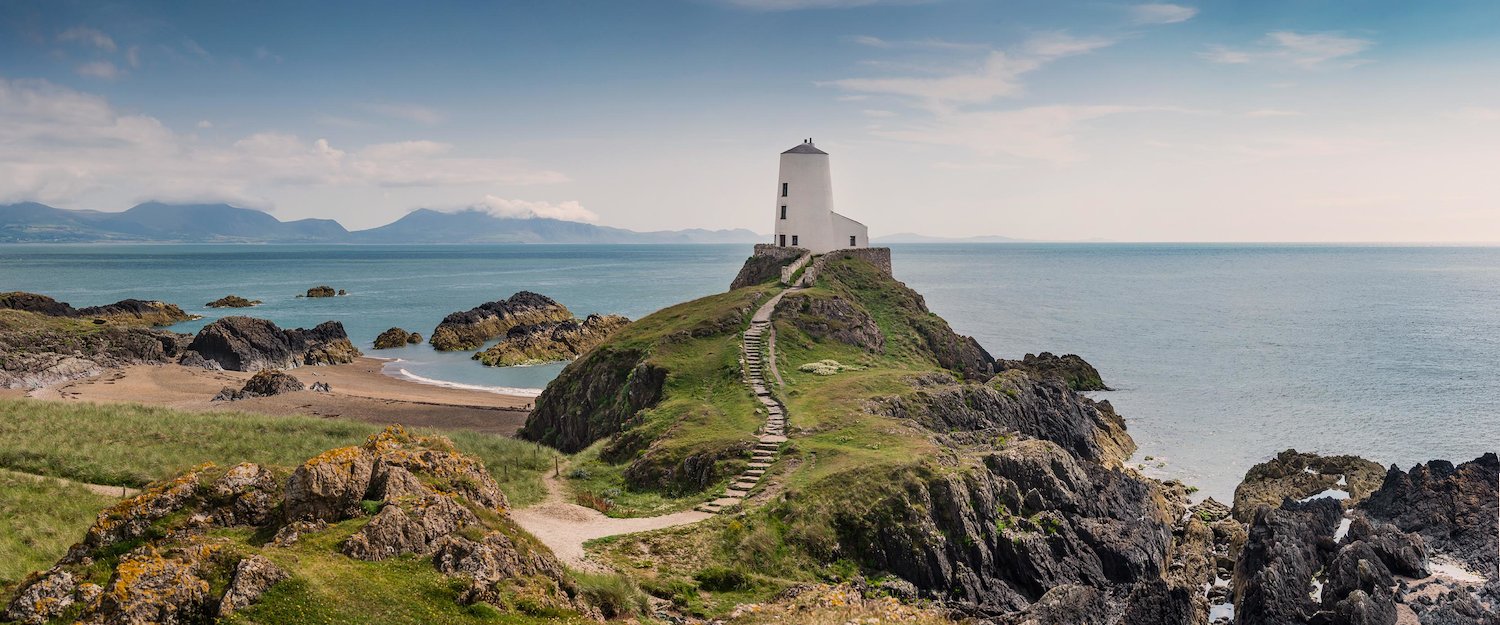 Holiday rentals and lettings in Criccieth
Start comparing over 83 rentals in Criccieth and book at the best price!
Holiday Rentals & Lettings in Criccieth
Pet-friendly Holiday Rentals & Lettings
Holiday Rentals & Lettings with Internet
Holiday Rentals & Lettings with Parking
Find Holiday Rentals & Lettings in Criccieth
Highlights in Criccieth
Charming town in North Wales
Natural site full of great environments
Interesting attractions
Fun and exciting recreations
Marvellous local shops
Delicious food and dishes
Most popular in Criccieth
Other property types in Criccieth that might be interesting:
Prices and availability
Prices
June
July
August
September
October
Average price per week
Availabilities
June
July
August
September
October
Percentage of available lettings
Holiday rentals and lettings in Criccieth
Outstanding properties available to book
Located along the beautiful coast of North Wales, around the outskirts of the town and right in its heart, the settlements of Criccieth are fabulous rental options that Holidu offers you this season. Presenting you with the most promising spaces in the market, these rentals will suit any plan of stay, suitable for both a tranquil experience by the coast as well as an action-packed adventure in the town's centre. Thus, if you're looking for excellent holiday letting options in marvellous locations, Holidu is here to grant all your wishes and gift you unforgettable holidays this season!
Fully equipped holiday rentals where to relax and unwind
Beautified and upgraded with all kinds of features, the rentals and lettings in the town of Criccieth are the most comfortable and magnificent options you can choose for your stay. Offering a wide range of amenities that go from luxurious balconies to picturesque gardens, these properties will complement your days and nights in the town perfectly, presenting you with a dream experience that will be impossible to forget. Boasting fantastic spaces, these lodgements will also be the ideal options in which to stay with your partner, friends or families as they feature a capacity of up to 15 people that will not compromise anyone's enjoyment or comfort. Relax, have fun and enjoy yourself without measure, choosing the lettings and rentals that Criccieth and Holidu offer you this season!
Holidays in Criccieth
The area and getting around
A beautiful place where golden sands and crystal clear waters can be enjoyed, Criccieth Beach
Enjoying the charms of a pebble coast and soft sandy shore, Criccieth Beach is a town landmark that promises great days of fun. Known to residents for the numerous experiences the area has to offer, tourists and travellers who find themselves in the area can expect days filled with exhilarating activities, quiet afternoons spent lounging to the soothing sounds of the waves and beautiful evenings decorated with the vibrant colours of the sunset. For the same reason, this spot will also be the ideal place to spend time with all kinds of companions, be it a special person, your group of friends or your family. Take a dip in the waters, explore the shores and have some unbridled fun when you visit Wales' Criccieth Beach this season.
Take a trip in time at the town's Castell
Built on a hilltop just off the coast, Criccieth Castell is undoubtedly the most iconic attraction the town has to offer. Comprising approximately 800 years of history within its walls, this magnificent fortress is a point of great interest to historians in the area thanks to all the numerous events the structure has survived over the years. Built based on Welsh movements but modified based on various English styles, this fortification also presents a myriad of remodelling and alterations, which are fascinating to architectural scholars, delighting more than one group of people both in the country and around the world. Additionally, presenting a beneficial location in the town, this place also enjoys wonderful views of the coast and its surroundings, presenting all the necessary charms to ensure a beautiful as well as entertaining and educational visit. Whether you're a fan of history, architecture or great views, Criccieth Castell is an attraction not to be missed!
Travellers and activities
Criccieth for fishing fanatics
Offering a special experience for those residents and tourists who enjoy fishing as a hobby during their free time, the Bron Eifion Fishing Lakes is an attraction on Criccieth's territory that ensures a fun-filled and entertaining time. Being an adored spot thanks to its great variety of fish and fabulous equipment rentals, these bodies of water are sure to be the place to practice your skills and enjoy a relaxing time on holiday. In addition, with a wide timetable throughout the week, this venue will accommodate your plans completely, giving you the freedom to enjoy an early morning session or one just before sunset. Get together with your nearest and dearest or your closest friends and join in a fishing session in Wales thanks to Bron Eifion Fishing Lakes.
Criccieth for couples
Besides presenting the opportunity to enjoy numerous days at the beach splashing on the shores or fabulous evenings enjoying beautiful sunsets with your feet in the sand, the charming town of Criccieth also has fabulous alternatives where couples the world over can enjoy romantic and unforgettable experiences. Appealing more for peaceful recreations and activities that give couples a chance to relax and share most comfortably, these attractions will undoubtedly present a satisfying experience for those who wish to have a break from tiresome routine while surrounded by the intoxicating natural beauty. Known and loved by the residents of the area, Porthmadog Golf Club is the best option we can recommend thanks to its fantastic 18-hole course set just a few feet from the coast that will present a competitive and fun yet beautiful experience that will delight travellers of all ages who are encouraged to participate. Play, relax and enjoy the North Wales coastline for an unforgettable holiday experience!
Even though only 20% of the population in Wales knows Welsh and only 5% speaks it, the majority of Criccieth's community knows Welsh, having a total of 64.2% of residents who speak it.
Top 5 travel tips in Criccieth
1. Enjoy the natural energy of Moel y Gest
Located on the outskirts of the town, the Moel y Gest is a 863ft hill that is very popular in the area thanks to its scenic walking and cycling routes that take in the area's most charming spots and feature magnificent views of Criccieth and adjacent regions. Featuring trails suitable for groups of all levels, including families, couples and friends, this beautiful attraction will be the ideal spot for those wishing to exercise while at their holiday destination or those wishing to get to know the area's natural areas actively.
2. Feel enlightened at St. Catherine's Church
Featuring a charming stone façade, an intriguing graveyard in its chambers and beautiful stained glass windows that add colour to visits, Criccieth's St. Catherine's Church is a fantastic town attraction that every tourist, believer or agnostic, will enjoy. Offering magnificent massing and featuring fantastic medieval architecture, this fabulous religious structure will present a different and enjoyable experience for anyone who chooses to explore it, regardless of their belief, purpose or reason for visiting. Listed as a grade 2 listed building whose history goes back to the early 1300s, this attraction will also be the perfect way to learn a little about the town's past and the influential cultures that its community maintains to this day. Don't miss out on the fun and visit St. Catherine's Church for an entertaining and varied holiday!
3. Make the most out of the town's transportation
Opened to the public in 1867, Criccieth Railway Station is a helpful spot in the town. Featuring superb service and helpful staff, this great location will be ideal for those tourists passing through the town or wishing to explore adjacent cities or villages to experience the authentic charm that Wales has to offer. Likewise, by presenting themed packages and fully scenic journeys, the Aberystwyth and Welsh Coast Railway will be on hand to offer you the best experience in the whole area. Don't think of travelling outside the Criccieth any other way!
4. Taste and sample Criccieth's delicious dishes
Exploring the cuisines of Wales, Britain, the UK and many other parts of the world, the eateries in the town of Criccieth will be the best additions you can add to your holiday to fill it with exquisite flavours and new dishes. Scattered throughout the town, these establishments will be close at hand when you find yourself exploring the vast area of Criccieth and the hunger and cravings start to set in. With great prices, variety and delicious dishes, Dylan's Criccieth's popular restaurants, Poachers and Spice Bank are some options we can't help but recommend. Dare to experience a festival of tastes and smells while you're visiting and enjoy a holiday in the region with all five senses.
5. Party on in the town's pubs
Offering the charming classic aesthetic that UK pubs present, Criccieth's inns and pubs are a series of establishments in the town that will promise you a handful of fun experiences while enjoying your stay in North Wales. Enlivened with fabulous music, a delightful aura, delicious pub grubs and all kinds of drinks, these spots in the area will be just the place to get a taste of the local nightlife and, similarly, get to know its friendly community and lively traditions. So, when you find yourself prowling the streets of Criccieth at evening hours, be sure to explore spots such as the Prince of Wales and Bryn Hir Arms for fun experiences!
FAQs: Holiday Rentals & Lettings in Criccieth
How much does it cost to rent a holiday letting in Criccieth?
COVID-19 has severely impacted the travel industry. Based on our 2020 data, Criccieth has an annual average price of £178.39 per night.
When are holiday rentals cheaper in Criccieth?
According to our most recent historical data, the months that are the cheapest in Criccieth are March, May, and February, with average prices of £134.6, £155.96 and £159.07, respectively.
When are holiday rentals more expensive in Criccieth?
In 2020, the month that offered the highest average prices in Criccieth was October, with an average price of £224.79 per night. This was followed by September, with an average of £223.62, and June, with £206.45.
Are there usually many holiday lettings available in Criccieth?
It is recommended that you book your stay in plenty of time when visiting Criccieth, as only 39% of our properties are usually available throughout the year.
When are more holiday lettings available?
The months that offer the most accommodation options, on average, are December (with an availability of 71%), May (68%), and January (66%), according to the trends observed in 2020.
When are there fewer rental options available in Criccieth?
The month with the highest average booked rental figures is September (only 1% of properties were available on average in 2019). Followed by August (1.6%), and July (2.5%).
How many rentals are available in Criccieth?
We have 70 properties for you in Criccieth, provided by our 7 local and international partners.
Holiday destinations nearby
Holidu compares hundreds of websites to find your perfect holiday rental for the best price.