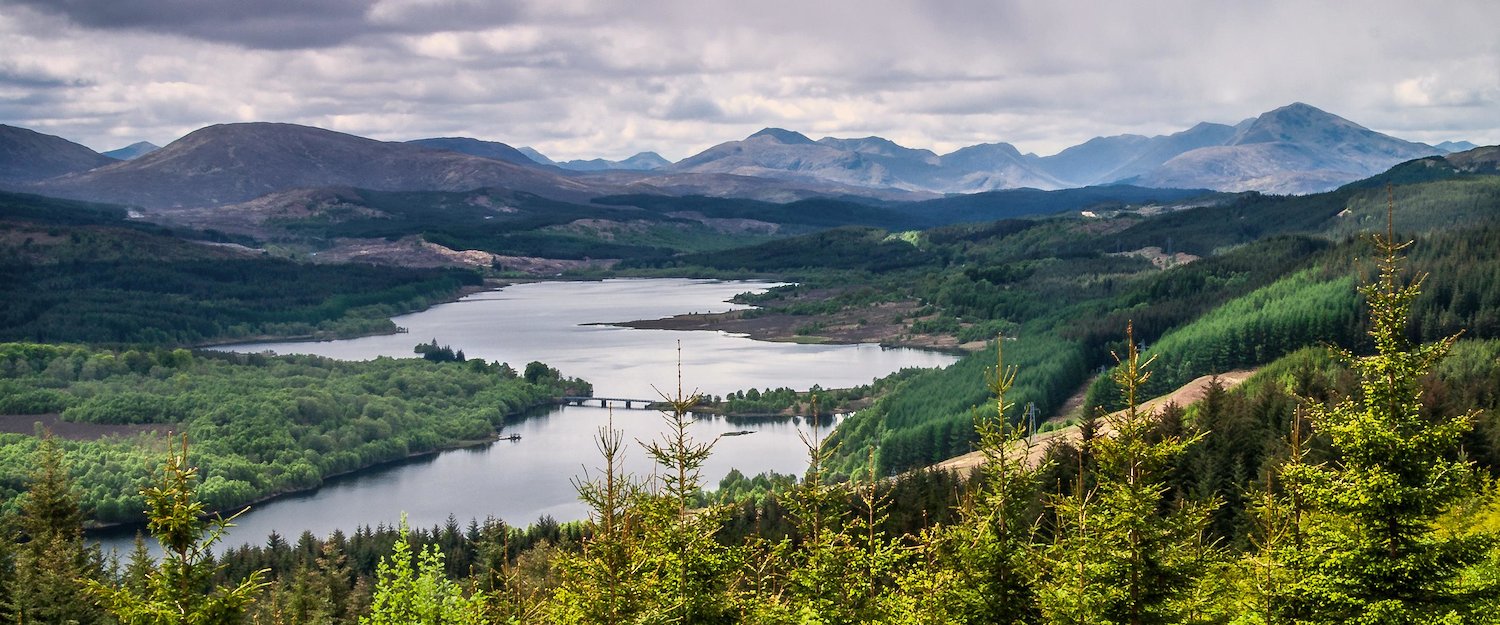 Holiday rentals and lettings in Elie
Start comparing over 19 rentals in Elie and book at the best price!
Holiday Rentals & Lettings in Elie
Find Holiday Rentals & Lettings in Elie
Highlights in Elie
Grandiose town of North East Fife
Awe-inspiring coasts
Interesting attractions
Diverse recreations full of fun
Extraordinary shops, locales and establishments
Enchanting cuisine
Prices and availability
Prices
July
August
September
October
November
December
January
February
March
April
May
June
Average price per week
Availabilities
July
August
September
October
November
December
January
February
March
April
May
June
Percentage of available lettings
Holiday rentals and lettings in Elie
Marvellous properties in town
Constructed facing the imposing waters of the North Sea or built right in the heart of the town, the lettings and rentals of Elie are the best and most adaptable spots of the region where to enjoy the holiday of your dreams. Offering a grand variety of options, tourists will be able to find the perfect residence where to live that action-packed adventure or relaxing break they've been longing for so long. Search and choose your ideal option in Holidu and create unforgettable experiences on the coast of North East Fife this holiday season.
Classic and newly renovated settlements for all
Offering guests breathtaking views of the ocean, locations at a walking distance from the best coasts and magnificent gardens, the rentals and holiday lettings of Elie will be excellent additions to the town where travellers can live magnificent experiences enclosed of four walls. Accommodating small, intermediate and large groups of people in the most comfortable ways, couples, families and friends will have the chance to enjoy wonderful holidays or fleeting getaways in this marvellous region of the Scottish coast. Choose your accommodation with Holidu and prepare to experience the break of your dreams this wonderful season.
Holidays in Elie
The area and getting around
Elie Earlsferry Beach, a paradisiacal point of the Scottish coast
Adorned with colourful beach huts, divine golden stretches of sand and magnificent blue waters, Elie Earlsferry Beach is one of the most popular and frequented spots of the town as well as a wonderful attraction no visitor should miss. While presenting low tide, this wonderful site is the perfect place to wander, stroll and practice a wonderful match of cricket whereas, at high tide is the right place to enjoy an array of exciting water sports. Also offering a marvellous location on the coast, travellers and tourists visiting this shore will be able to spend a full day in the sun and still have the chance to explore other sections of the town and enjoy a quick bite at a nearby eatery or restaurant. Visit the most iconic coast of North East Fife and enjoy casual, exciting or relaxing beach days this wonderful holiday season.
Elie Ness Lighthouse, where the history and scenery of Scotland gather
Built in the early 20th-century so sailors navigating the North coast of the Firth of Forth could safely find the shores of the town, Elie Ness Lighthouse is one of the most popular historic buildings in the area and an iconic spot in town that tourists from all over the world visit before leaving the Scottish mainland. Powered by calcium carbide and acetylene gas until mains electricity services were installed throughout the region, this fantastic building underwent numerous renovations over the years, leaving various remnants in its structure that holidaymakers and travellers can try to find for an entertaining and immersive visit. Also, presenting a vantage point on Fife's coast, this marvellous attraction will offer breathtaking views of the North Sea to everyone willing to explore its area. Wander around the East Neuk and enjoy magnificent landscapes and historic quests on the Elie Coast.
Travellers and activities
Elie for families
Offering fun-filled outdoor activities and entertainment, the town of Elie is a family-friendly territory in North East Fife where parents and children can enjoy fantastic experiences together. Navigating the waters of the North Sea in a safe yet exciting way, Elie Watersports is a renowned recreational company in the town that will promise you the best experience in the whole area. Featuring a variety of packages that include activities such as surfing, canoeing, water skiing, kayaking, jet skiing and kitesurfing, kids and adults of all tastes will have something exhilarating to try and enjoy. Additionally, after sailing the waters off the coast, families can also explore the town's hidden gems with The Elie and Earlsferry Treasure Trail, a wonderful walking route that will keep children of all ages entertained with fun riddles and clues that will give them the chance to discover interesting spots of the area they've wouldn't even know on a detailed tour of the town. Traverse Elie's land and sea and share special moments with your loved ones this holiday season.
Elie for couples
Besides the exciting activities and inclusive attractions that the town presents for the families of the world, Elie also features quiet spots in its territory where couples can enjoy a romantic and unforgettable experience. Located before the sandbanks of the town's beautiful shores, Elie's picnic spots are popular places in the area that residents and travellers can visit to share a special date overlooking the sea. Quiet and romantic, these spots feature well-pruned greenery and wooden picnic benches where couples can enjoy a sunset dinner that will provide plenty of special moments for both of them. Conversely, if you prefer to engage in more active dating, visitors can enjoy a different kind of time at the Golf House Club, where a scenic and challenging 18-hole course awaits you to provide you with a fun and friendly competition on the waterfront. Relaxing and romantic, the attractions Elie presents for couples will ensure special moments for you and your partner this holiday season.
Back in the 1750s, Lady Janet Anstruther, wife of famous Scottish politician Sir John Anstruther, skinny-dipped in the refreshing waters of Ruby Bay after having a bell ringed all over town to warn the community.
Top 5 travel tips in Elie
1. Get to know the town by visiting Lady's Tower
Owned by Miss Janet Anstruther in the 1750s, the Lady's Tower is an iconic building located on the town's waterfront that travellers and holidaymakers can visit for a bit of sightseeing in the area. Used as a personal changing room, this fabulous tower faces the imposing North Sea, presenting magnificent views as well as an unusual purpose that is sure to mark the history of the coast for many years to come. Visit Elie's unique and fun landmarks and complete your holiday on the wonderful North East Fife coast.
2. Workout around the beautiful Fife Coastal Path
Providing coastal residents and tourists from around the world with a fun yet scenic route, the Fife Coastal Path is the perfect walk on which to enjoy an invigorating workout and explore the fabulous North East Fife area. Starting in Elie and finishing at Cambo Sands, travellers can take in fantastic sights such as the royal burgh of Crail, the small town of Anstruther and the picturesque village of St Monans if they cover the 16-mile length but, if the length is too challenging for beginners, the route also features sections and stops where you can rest or, failing that, return to the starting point. Take the fitness challenge and walk the Fife Coastal Path for a healthy and active holiday.
3. Shop til you drop in Elie's stores
Presenting all kinds of quality items to the community and the fleeting tourists, Elie's shops and stores are the perfect spots in town to purchase those gifts, souvenirs and treats you've been wanting to buy since the start of your holiday. Comprising a variety of products such as exquisite delicacies, clothing of all styles and unique ornaments, Harbour House, Elie Deli and Piccadilly Lilly are some iconic local options you can't miss. Explore the stores of Elie and enjoy great shopping sprees without breaking the bank.
4. Share a drink with friends in the town's pubs
Offering pleasant spaces in which to share relaxing moments with companions and friendly residents, Elie's bars are spots in town that we recommend you visit for at least one night of your stay. Acclaimed and frequented thanks to their wide range of alcoholic beverages, fabulous live music and fun themed nights, these fantastic establishments will be the perfect places to know the lively and colourful nightlife of Fife's coast. Explore the Station Buffet Bar, Kinneuchar Inn or West End Bar and experience lively nights out in the fabulous town of Elie.
5. Delight in the town's restaurants
Catering Scotland's finest dishes made from the highest quality local produce, Elie's restaurants and eateries will be the town's most promising options for sampling the culinary arts of North East Fife. Featuring both sweet and savoury dishes, diners of all tastes will be able to find the perfect dish to satisfy all their cravings and needs. Some of the most popular options to consider visiting are The 19th Hole, The Harbour Café and The Ship Inn. Welcome Scotland's cuisine with open arms and experience a flavoursome holiday this season.
FAQs: Holiday Rentals & Lettings in Elie
How much do the holiday rentals in Elie cost on average?
Elie has an average price of £268 per night, which is a relatively high one among the cities in the United Kingdom.
When are holiday rentals cheaper in Elie?
Travellers who want to be budget-friendly should visit Elie in July, February, and August the cheapest months of the year, with average prices of £225, £243, and £247 per night, respectively, based on prices from the previous year.
When does the price of holiday rentals in Elie go up the most?
Last year, the month that offered the highest average prices in Elie was December, with an average price of £318 per night. This was followed by November, with an average of £306, and September, with £289.
Is Elie a good location for a last-minute getaway?
If you decide to discover Elie, we recommend organising your holiday in advance because it is usually very high in demand, with an annual average occupation of 77% in the previous year.
When are more holiday lettings available?
The best months to find available accommodation in Elie are March (the average amount of properties that are free reached 54%), April (48%), and December (40%). However, even during the time when the availability is the highest, the average is 47%. Due to this, it is better to always prepare your holiday to Elie in advance.
How many holiday rentals are there in Elie?
Holidu has around 30 properties in Elie, offered by 2 different partners.
Holiday destinations nearby
Holidu compares hundreds of websites to find your perfect holiday rental for the best price.