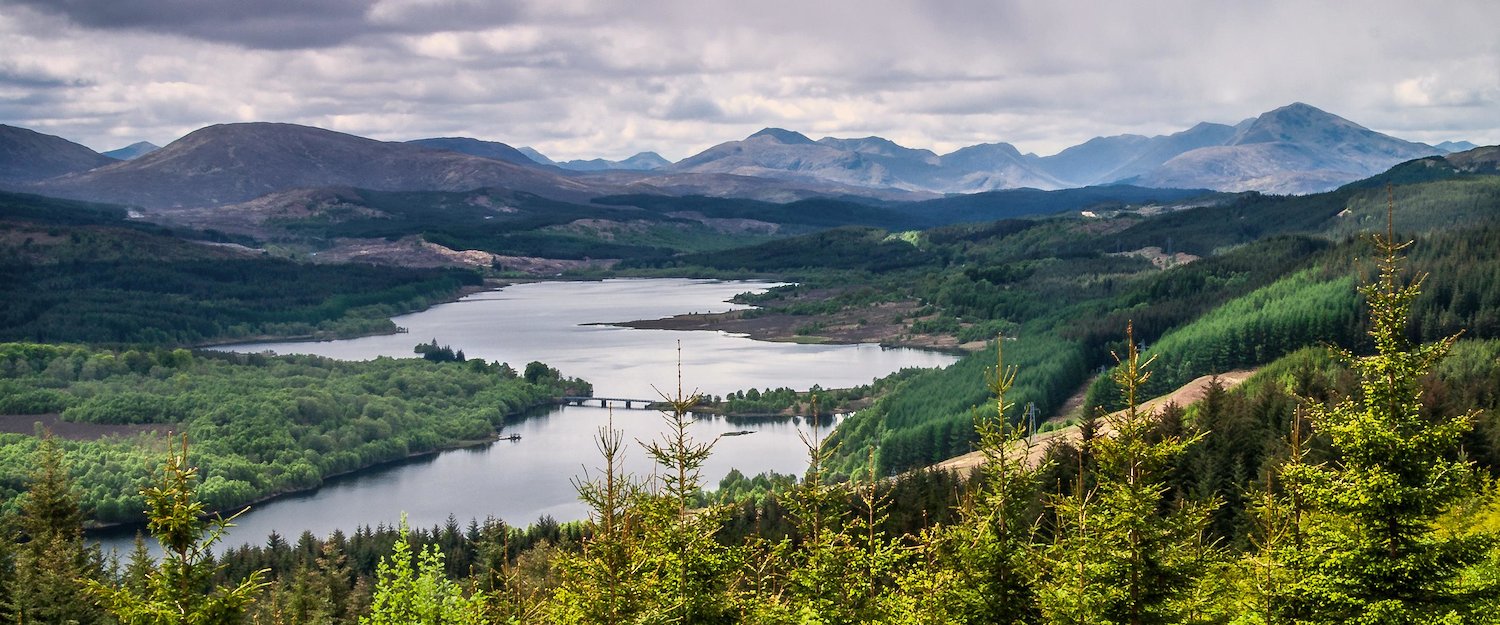 Holiday rentals and lettings in Dunfermline
Start comparing over 43 rentals in Dunfermline and book at the best price!
Holiday Rentals & Lettings in Dunfermline
Holiday Rentals & Lettings with Internet
Holiday Rentals & Lettings with Parking
Find Holiday Rentals & Lettings in Dunfermline
Highlights in Dunfermline
Historical city
Out-door areas
Cultural centres
Interesting museums
Most popular in Dunfermline
Prices and availability
Holiday lettings prices Dunfermline
£100 annual average
Sep
Oct
Nov
Dec
Jan
Feb
Mar
Apr
May
Jun
Jul
Aug
Average price per week
Holiday lettings availability Dunfermline
65% annual average
Sep
Oct
Nov
Dec
Jan
Feb
Mar
Apr
May
Jun
Jul
Aug
Percentage of available lettings
Holiday rentals and lettings in Dunfermline
Comfortable and cosy holiday rentals with beautiful gardens
There are many wonderful places to spend a relaxing holiday in the UK, but the destination Holidu has for you today is sure to become one of your favourites. Dunfermline was once the capital of Wales, but due to a series of circumstances, it has now become a tourist site steeped in history. Visit a variety of historical monuments, cultural centres, and beautiful green areas of the Welsh countryside, all while staying in great holiday rentals. The accommodation you can find in Dunfermline is the perfect place to relax and forget about the stresses of everyday life, with a traditional, homely style that makes you feel welcome. And as if that wasn't enough, many of them come with large and beautiful gardens, perfect for breathing fresh air and doing activities in the comfort of your rental.
Relaxing and spacious holiday rentals with everything you need
When travelling you need to make sure your accommodation is perfect, but in Dunfermline, you won't have to worry about choosing the proper one. Not only are their rentals spacious, but they're also comfortable enough to make you and your family feel right at home. In addition, you will also be able to use the appliances available in your accommodation, such as a coffee maker, microwave, kettle, heater, oven, and much more. Finally, there is cable TV and free Wi-Fi, so you can stay connected even while on holiday. Don't miss the opportunity to get to know one of Scotland's most important cities! Book your holiday rental now.
Holidays in Dunfermline
The area and getting around
A historic Welsh gem
As mentioned above, Dunfermline was for many years the capital of Wales, until 1603 to be exact. After that, power was passed to the capital we know today as Edinburgh, but that didn't make the old town forgotten, on the contrary, today it is a very popular tourist destination. Here you will find the typical streets of the UK, with a very old-fashioned style, but at the same time combined with modernity. Take a stroll through its roads surrounded by traditional buildings, historical monuments, and touches of greenery in its corners and as a beautiful background. It is definitely a place for those searching for interesting places to visit that will keep you entertained during the day. But it is also ideal for those looking for a peaceful atmosphere, as there are also many natural areas where you can simply relax and breathe in the fresh air.
A historic city easy to explore
To get to Dunfermline you won't have to worry too much, being such a touristy town you will have several options to get there. Firstly, there is the bus, which you can take from different parts of Edinburgh, and depending on where you leave from, the journey time will vary. Then there's the train, which is one of the easiest and cheapest options for getting around the UK in general, plus in the case of Dunfermline, it's a quick journey of around 35 minutes. Finally, you can also consider hiring a means of transport, whether it's a car, motorbike or van, and driving yourself to your destination. Now, once in the city, you will have all the basic transport facilities at your disposal, such as taxis, buses, tourist services etc.
Travellers and activities
Dunfermline for history lovers
You can't leave Dunfermline without visiting one of the most iconic buildings in the whole town, and that's Dunfermline Abbey and Palace. Although there is no exact date as to when it was built, it is believed to date back to 1070, when Queen Margaret, wife of King Malcolm III, was married in a church in the town. Margaret liked this church so much that she decided to form a religious community and begin to transform the then not so ostentatious building into a real palace. Although today only the ruins of this abbey can be seen, the magnificent Romanesque architecture can still be appreciated today, with large towers and stone walls, as well as large windows and carved roofs.
Dunfermline for out-door lovers
If you're searching for a place to enjoy the great outdoors, Dunfermline has plenty of green spaces where you can relax with your family. One amazing option is Townhill Country Park, a beautiful park which is divided into three zones: the first is Town Loch, then Town Hill Wood and finally Village Park. Here you will find the perfect environment for all kinds of activities, especially for those who enjoy long walks, cycling, and different types of sports. One of its main attractions is a footpath of about a mile that runs along the loch, where you can see many animals such as herons, mallards, and friendly ducks.
Unlike other towns in Wales, the weather in Dunfermline tends to be quite mild and warm, but despite this, there is a lot of rainfall throughout the year.
Top 5 travel tips in Dunfermline
1. Learn new things at Andrew Carnegie Birthplace Museum
The famous Andrew Carnegie was a philanthropist and industrial entrepreneur, born in Dunfermline, and because of his great contributions to the town, this museum was created in his native cottage. Here you can discover the whole story of this famous Welshman, from his birth, through his emigration to the United States, when he became one of the richest men in the world, to his death.
2. Take a stroll through Pittencrieff Park
This beautiful public park was a generous gift from the aforementioned Andrew Carnegie. It covers approximately 76 acres, and here you'll find the basics of a park, such as large expanses of greenery, recreational spaces, and children's playgrounds. In addition to this, it also has some unique touches such as a pleasant greenhouse and many memorials to the Scottish philanthropist.
3. Enjoy an incredible show at Alhambra Theatre
This prestigious theatre stages large-scale plays, whether musical acts, dance or pantomime. It can seat 1400 people and was created by Francis Laidler in 1914, a powerful local businessman, who dreamed of building an entertainment venue for the city. Among the great touring companies that have passed through here are: Disney, Royal Shakespeare Company, National Theatre and the Northern Ballet. And among the plays are Wicked, The Lion King, Mary Poppins and Billy Elliot.
4. Get a taste of the city's art culture at Dunfermline Carnegie Library & Galleries
It was opened in 1833, again by the entrepreneur Andrew Carnegie, making it the first Canergie-type library in the world. The entrance to this magnificent place is totally free, and besides being a library it has also a museum, a reading room for children, an art gallery, and a popular coffee shop. Because of its grand architecture, it was awarded the prestigious Andrew Doolan Award by the EAA Building of the Year and the Royal Incorporation of Architects in Scotland (RIAS).
5. Descend into the depths of St Margaret's Cave
Located in a small stone building in the Glen Bridge car park is the entrance to this hidden gem.You will have to descend approximately 87 steps through a tunnel, and once down you will find a small cave. Inside, the first thing you'll notice is a recreated scene of a woman praying, in honour of St Margaret, as this has been a place of pilgrimage for many years. Many people leave flowers and offerings at the altar, which is a sacred spot for visitors who come to pray in this significant place.
FAQs: Holiday Rentals & Lettings in Dunfermline
What was the average price of holiday rentals in Dunfermline last year?
Dunfermline is one of the cheapest cities in the United Kingdom! The price of a holiday rental is around £97 per night.
When can you get the best deals on holiday rentals in Dunfermline?
If you want to get the most out of your money, the most affordable months to visit Dunfermline are March (£86 per night for accommodation, on average), April (£87), and February (£88).
When does the price of holiday rentals in Dunfermline go up the most?
Following the data observed last year, the cost per night for accommodation is usually higher, on average, during the months of August (£117), July (£104), and December (£104).
Is Dunfermline a good location for a spontaneous getaway?
It is better to book your stay in plenty of time when visiting Dunfermline, as only 32% of our accommodations are usually available throughout the year.
When are more holiday lettings available?
The months that have the highest availability, on average, are March (with an availability of 54%), February (46%), and January (44%), according to the trends observed last year. However, even during the time when availability is the highest, the average is only 48%. It would be a good idea to always prepare your holiday to Dunfermline in advance.
During which months are there fewer rentals available in Dunfermline?
The month with the highest average number of booked rentals is November (only 21% of properties were available on average in the previous year). Followed by April (21%), and September (21%).
Are there many holiday lettings in Dunfermline?
Holidu works with 3 different partners to offer you an inventory to choose between 90 properties we have in Dunfermline.
Holiday destinations nearby
Holidu compares hundreds of websites to find your perfect holiday rental for the best price.